Highlights
Nintendo 3DS games had enhanced graphics while maintaining a cartoony charm, making them visually appealing and fun to play.
The best games from the 3DS era utilized the console's features and offered aesthetic, fun gameplay, and handheld appeal.
Each game highlighted in the article, such as Theatrhythm Final Fantasy: Curtain Call and Etrian Odyssey 4, had unique features that made them stand out and enjoyable for fans of different genres.
Nintendo's handheld consoles each have something that sets them apart from one another, and in the case of the Nintendo 3DS, its gimmick is self-explanatory. A lot of 3DS games had enhanced graphics when compared to the previous generation, though mostly still retaining the same cartoony charm.
Related: Best Strategy Games On Nintendo 3DS
Its varied catalog of games, from entries in The Legend of Zelda series to the unique Kid Icarus: Uprising, includes many titles that are among people's favorites because of their aesthetic, fun gameplay, and handheld appeal. These are the very best games from the 3DS era that made the most of the console and its features.
10
Theatrhythm Final Fantasy: Curtain Call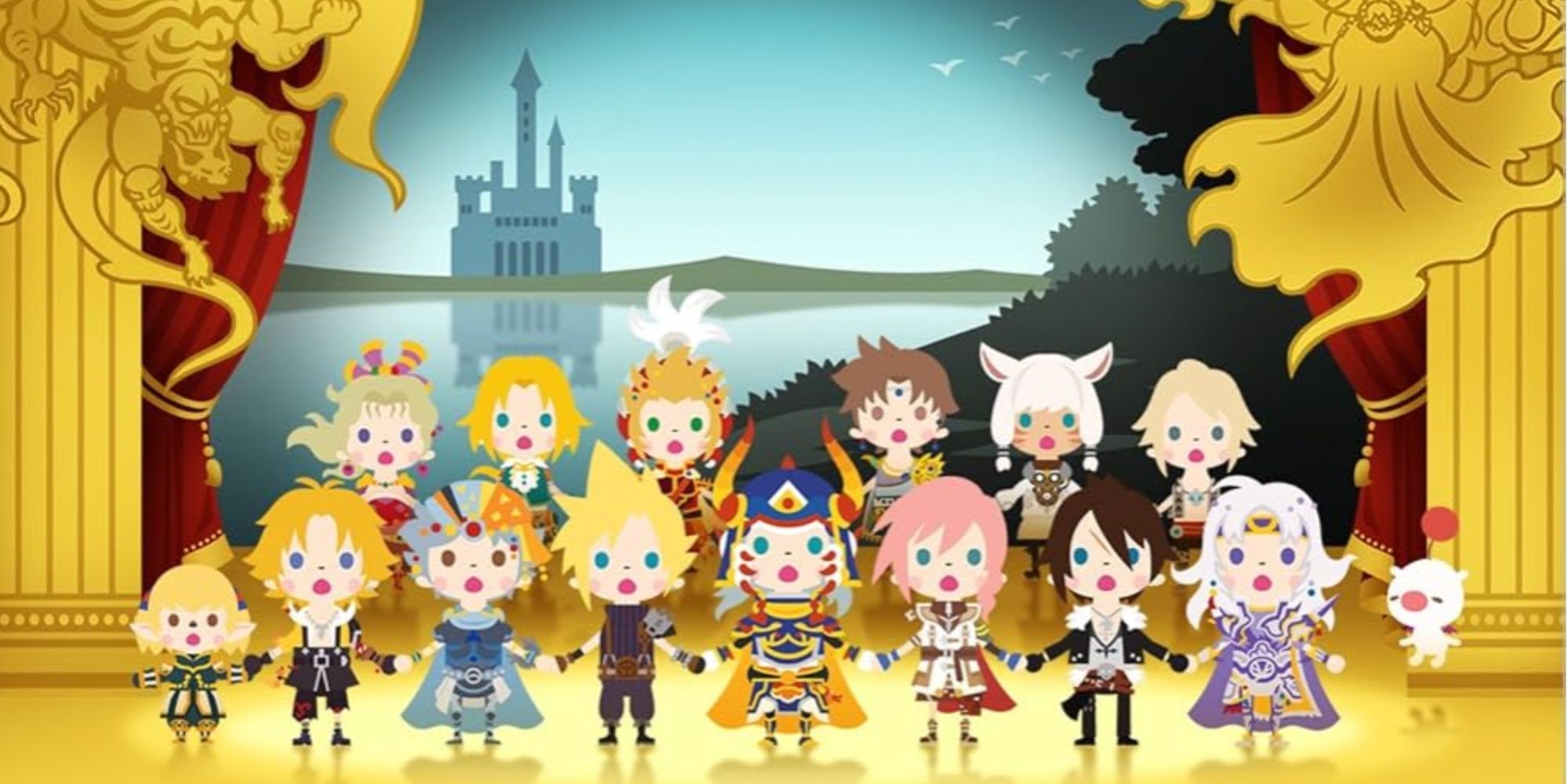 The Final Fantasy series has excellent music, and Theatrhythm Final Fantasy: Curtain Call celebrates its iconic soundtracks through its different stages: Field Stages, Battles, and Event Stages. It has over 200 songs to play through, including favorites like One-Winged Angel and the Chocobo Theme.
By using the stylus and the touchscreen or button controls, you hit the notes in time with the music, which earns you points at the end of each stage, allowing you to unlock more characters and earn items. Curtain Call is a great game for Final Fantasy fans, with every stage being a fun homage to the series' music.
9
Etrian Odyssey 4: Legends Of The Titan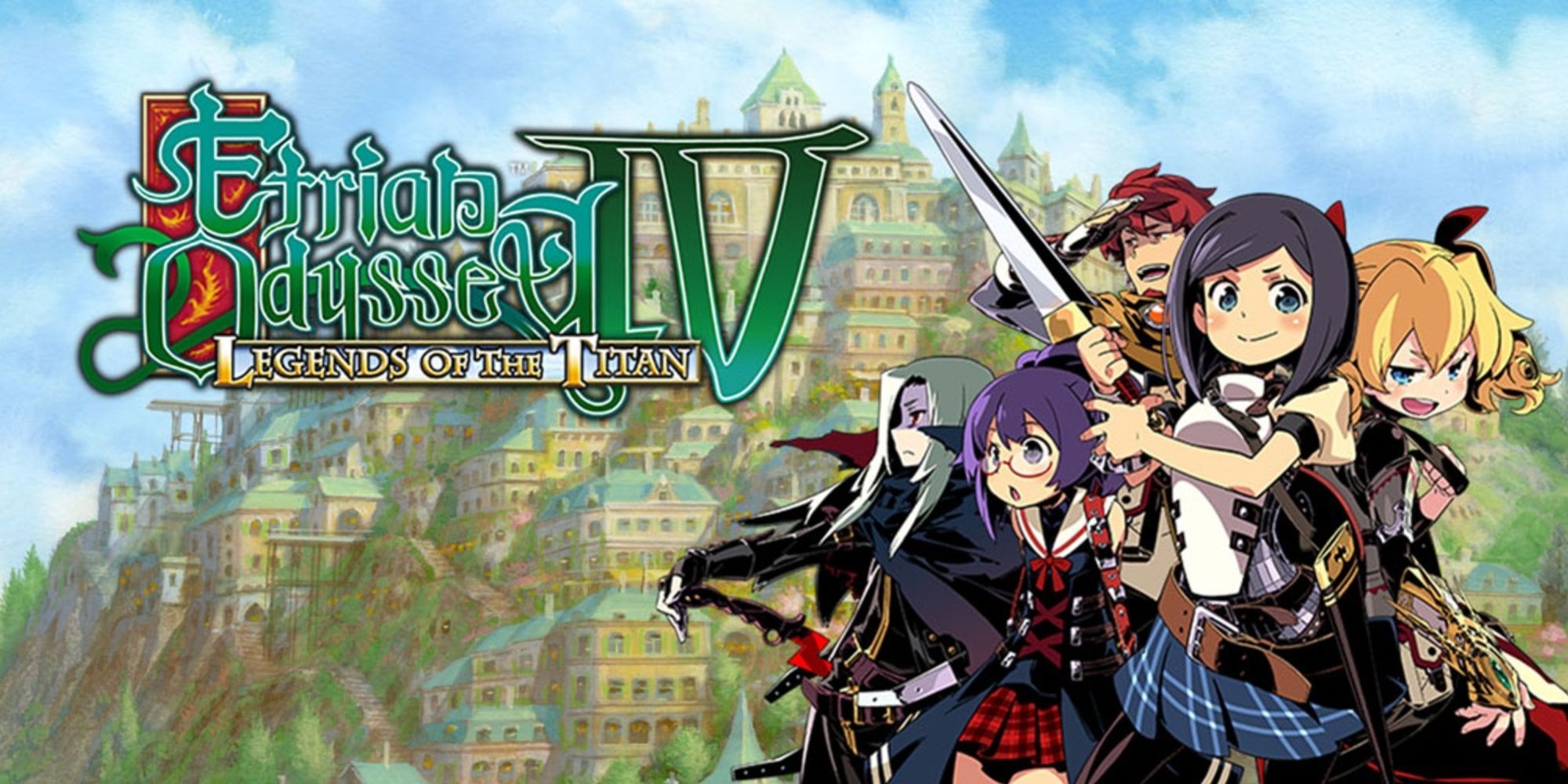 Although lesser-known, the Etrian Odyssey series continually delivers on quality, with Etrian Odyssey 4: Legends of the Titan being considered one of the best, as well as a good starting point for newcomers. It has a classic fantasy story following an Explorers Guild adventuring to the Yggdrasil tree.
Its gameplay is unique, with a first-person perspective that has you map out the dungeons you explore while taking on challenging enemies. If you're a fan of dungeon crawling, you'll enjoy this in-depth mechanic of Etrian Odyssey 4.
8
Bravely Default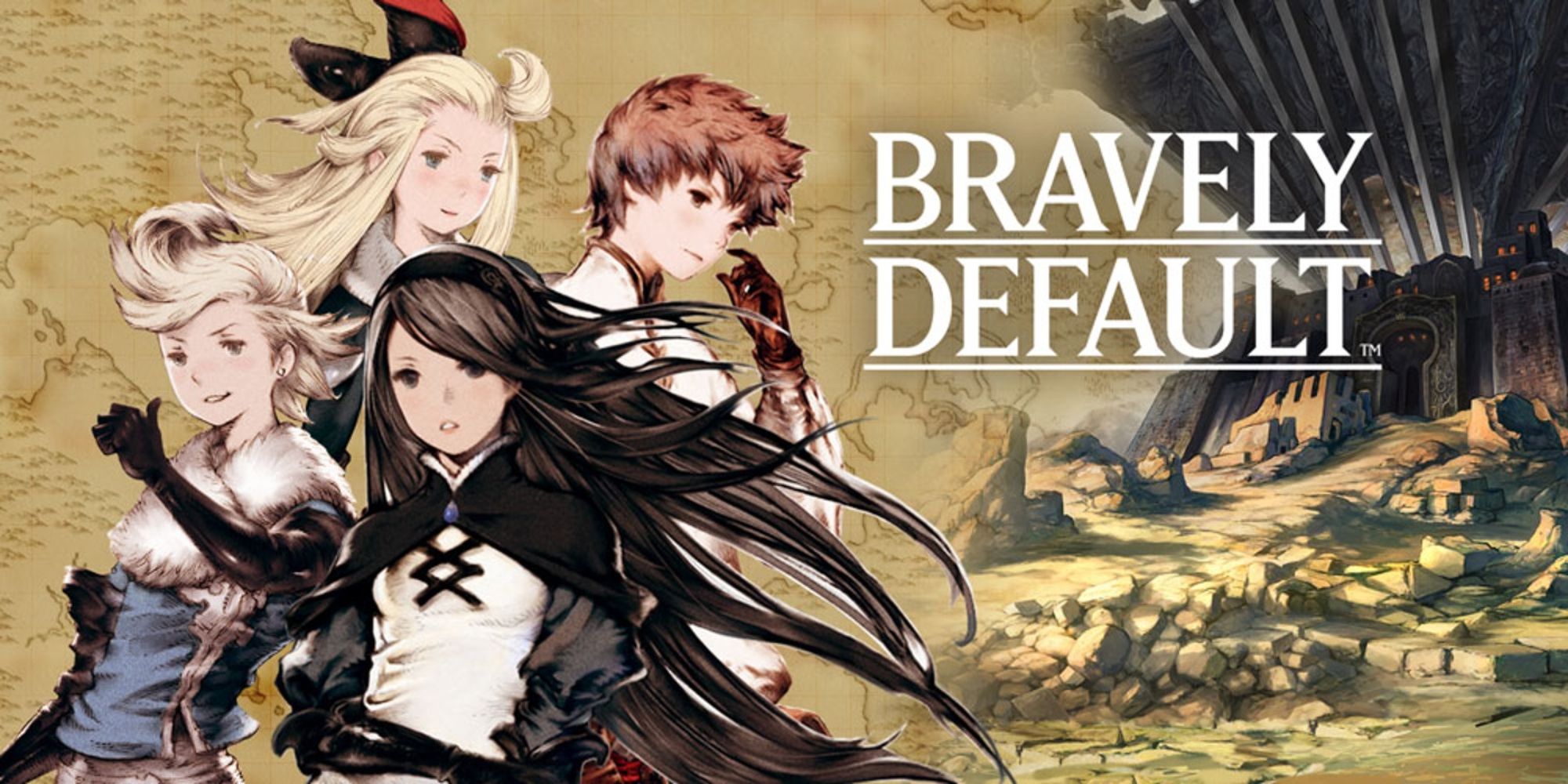 Bravely Default
Released

February 7, 2014

Developer(s)

Silicon Studio

Genre(s)

JRPG
Bravely Default follows four main characters as they journey to save the land's crystals from darkness. It's classic fantasy RPG at its best, drawing inspiration from Dragon Quest and Final Fantasy.
Related: Best RPGs On Nintendo 3DS
The title Bravely Default directly relates to the game's main mechanic: switching between the Brave and Default options in battle. With enough Brave Points, you can take multiple actions within one turn or regenerate BP when in Default mode. The game's stunning 2D backgrounds are also a highlight, being reminiscent of traditional RPGs, as well as its excellent soundtrack.
7
Monster Hunter 4 Ultimate
An enhanced version of Monster Hunter 4 and the first time the fourth entry launched outside of Japan, Monster Hunter 4 Ultimate successfully creates the satisfying gameplay loop of other entries in the series. It's everything the other entries achieved but much improved upon.
It has lots of challenging boss encounters, encouraging you to try out different weapons and strategies until you figure out what works for each monster. It's easy to sink tens if not hundreds of hours into the game, especially with the 3DS' handheld capabilities.
6
Kirby: Planet Robobot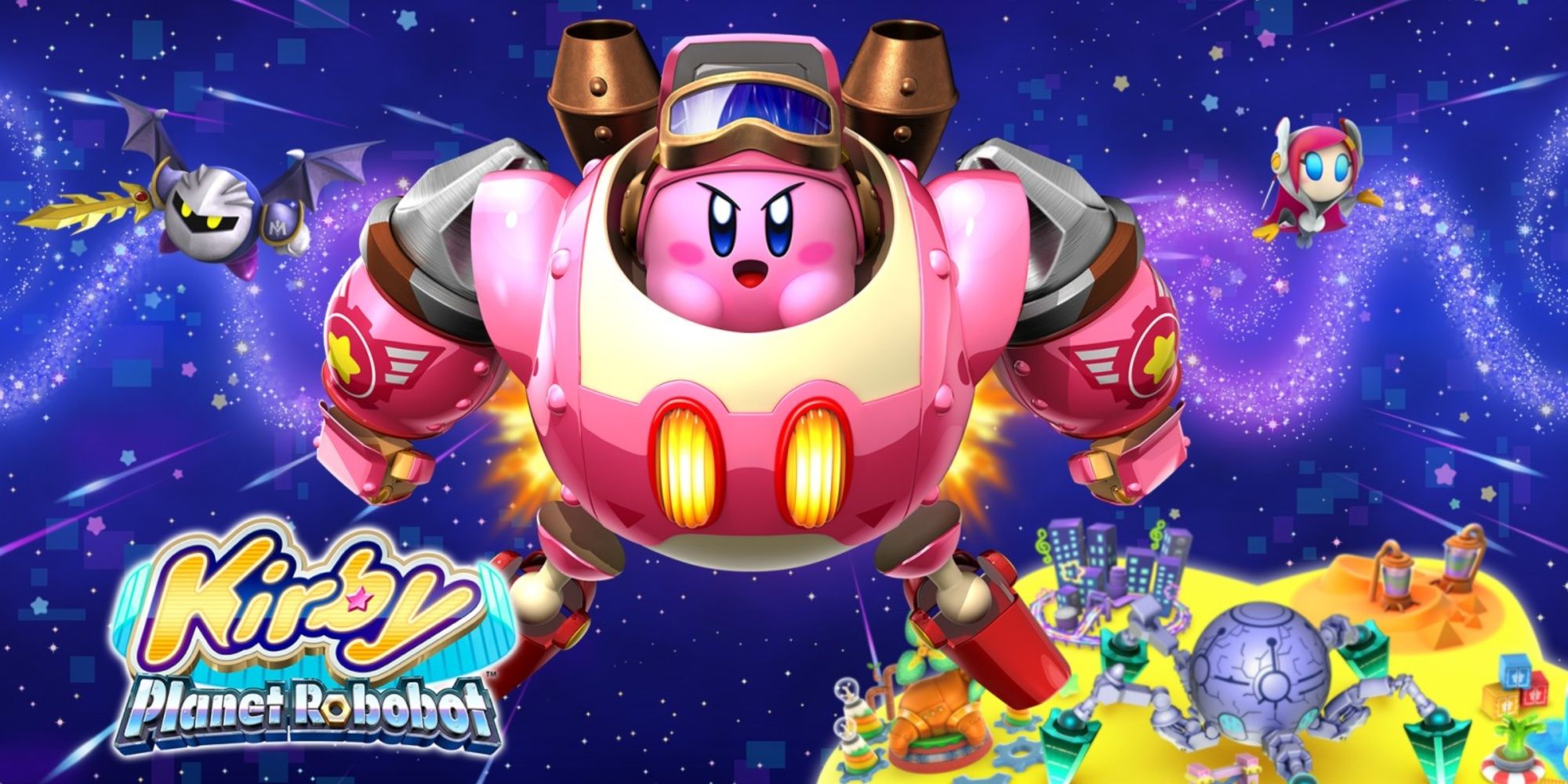 In Kirby: Planet Robobot, Planet Popstar is invaded by the Access Ark that is draining the planet's energy. Kirby wakes up after the invasion has already happened but quickly decides to help, using his abilities to demolish bases across the planet.
Kirby can don the Robobot Armor, a powerful suit that allows him to use his Copy Abilities to create Modes based on the enemies he scans. The Robobot Armor enhances the core Kirby gameplay and makes it even better. Given how good Triple Deluxe was, Planet Robobot somehow managed to improve the series even more.
5
Pokemon Sun & Moon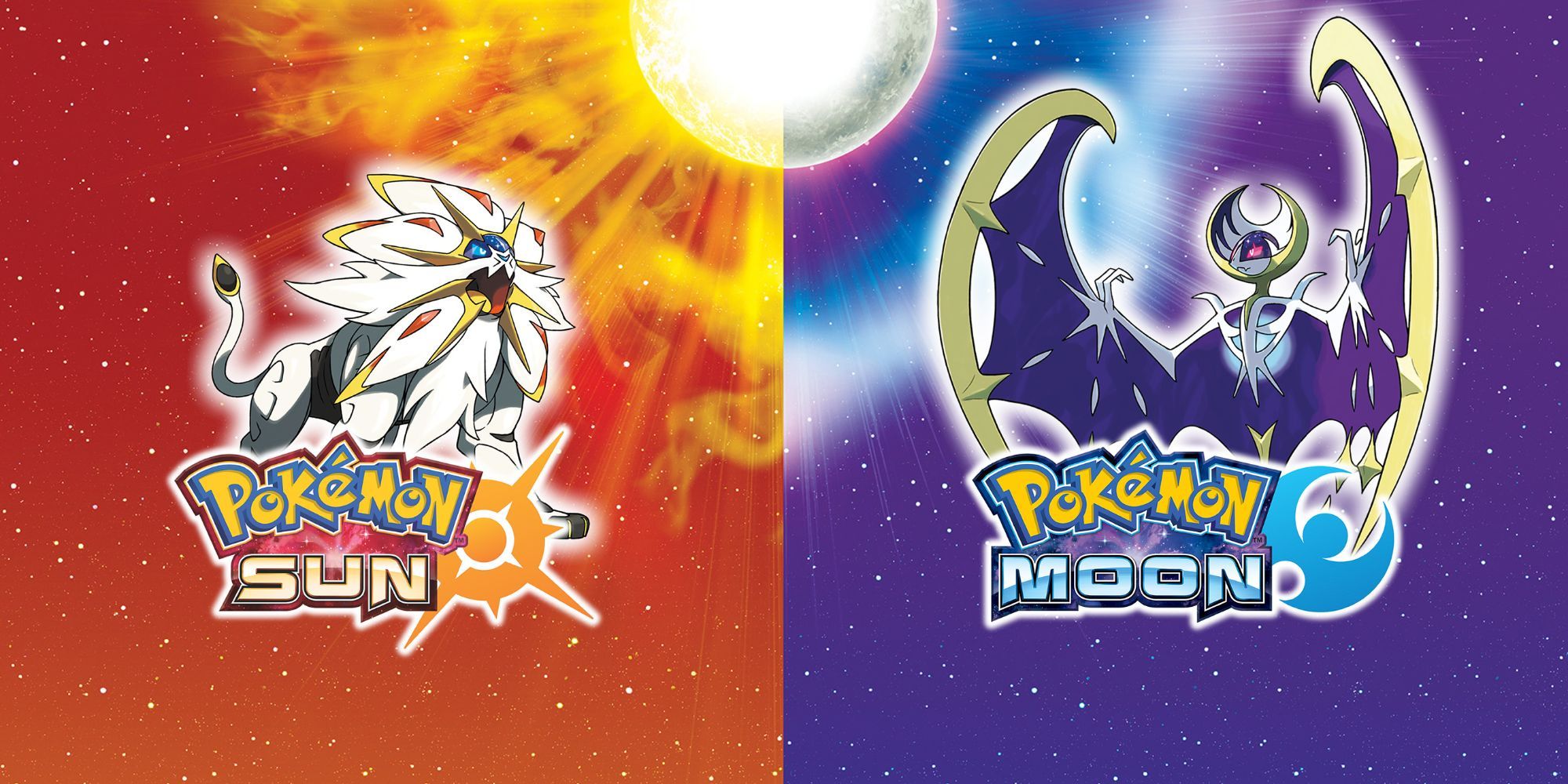 Pokémon Sun
Released

November 18, 2016

Developer(s)

Game Freak

Genre(s)

RPG
With Pokemon X & Y and Omega Ruby & Alpha Sapphire launching a few years before Sun & Moon, the series had settled into the new 3D style by the time this pair of games came out. Set in the region of Alola, Sun & Moon tried a number of new things for the series, including replacing Gyms with Island Trials.
Related: Best Casual Games On Nintendo 3DS
It has a more developed storyline, following the mysterious Aether Foundation, as well as Lillie and Nebby, a strange new Pokemon. The games' villainous organization, Team Skull, is one of the most memorable, thanks to their leaders, Guzma and Plumeria. To top it all off, these games also introduced regional variants, which have since become a mainstay in the series.
4
Fire Emblem: Awakening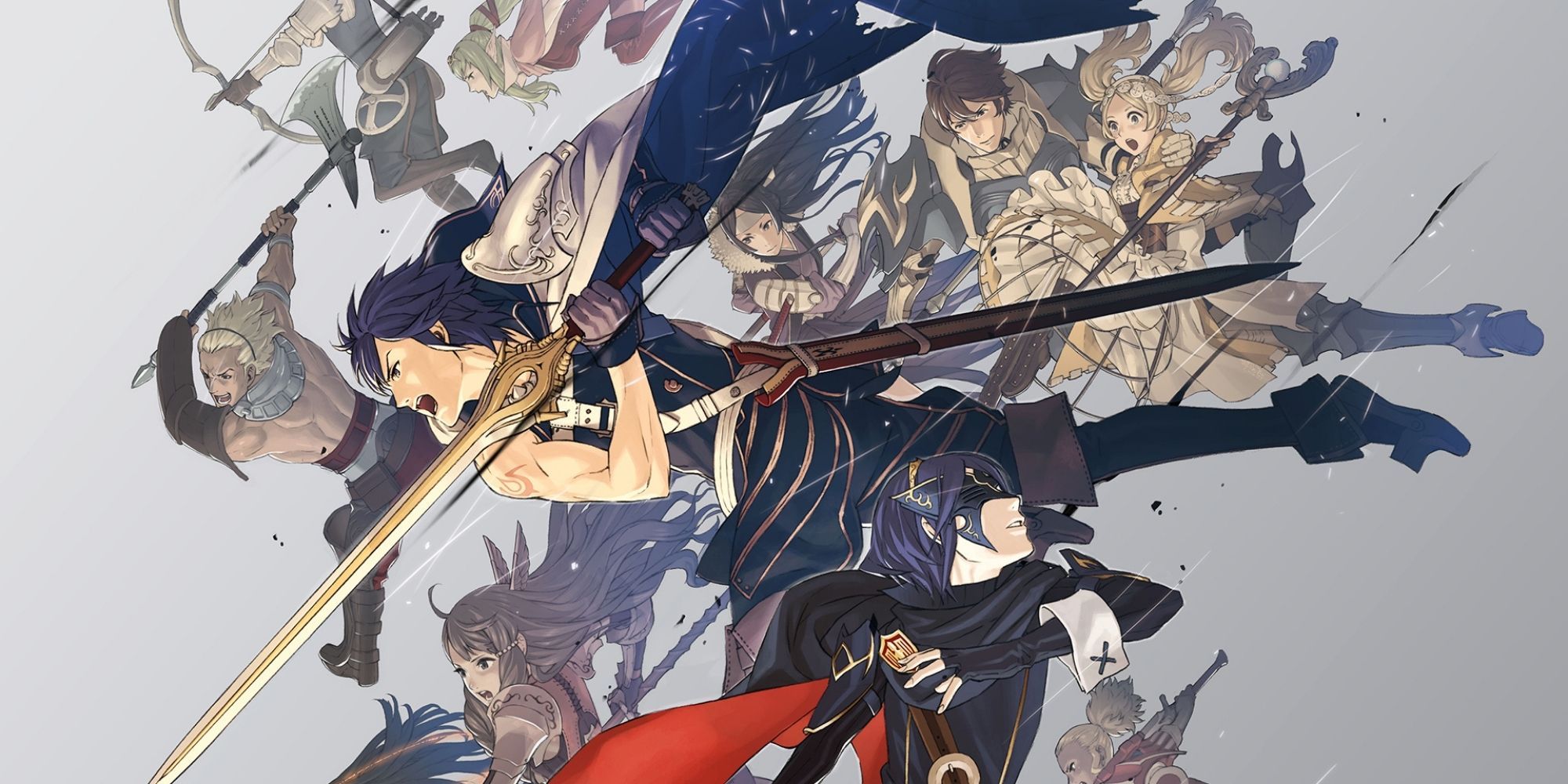 Fire Emblem: Awakening
Released

February 4, 2013

Developer(s)

Intelligent Systems, Nintendo SPD

Genre(s)

JRPG, Strategy
Fire Emblem: Awakening is considered one of the best games in the series, thanks to its memorable characters and story. It's a tactical RPG where you strategize and move your units in battle, and there's a lot of customization available, too, with over 40 character classes to choose from.
You can also decide between Casual or Classic mode, where the latter will have characters die permanently if they fall in battle, so you can tailor your experience. It has an intricate storyline with fan-favorite characters Chrom and Robin that has resonated with many fans.
3
Kid Icarus: Uprising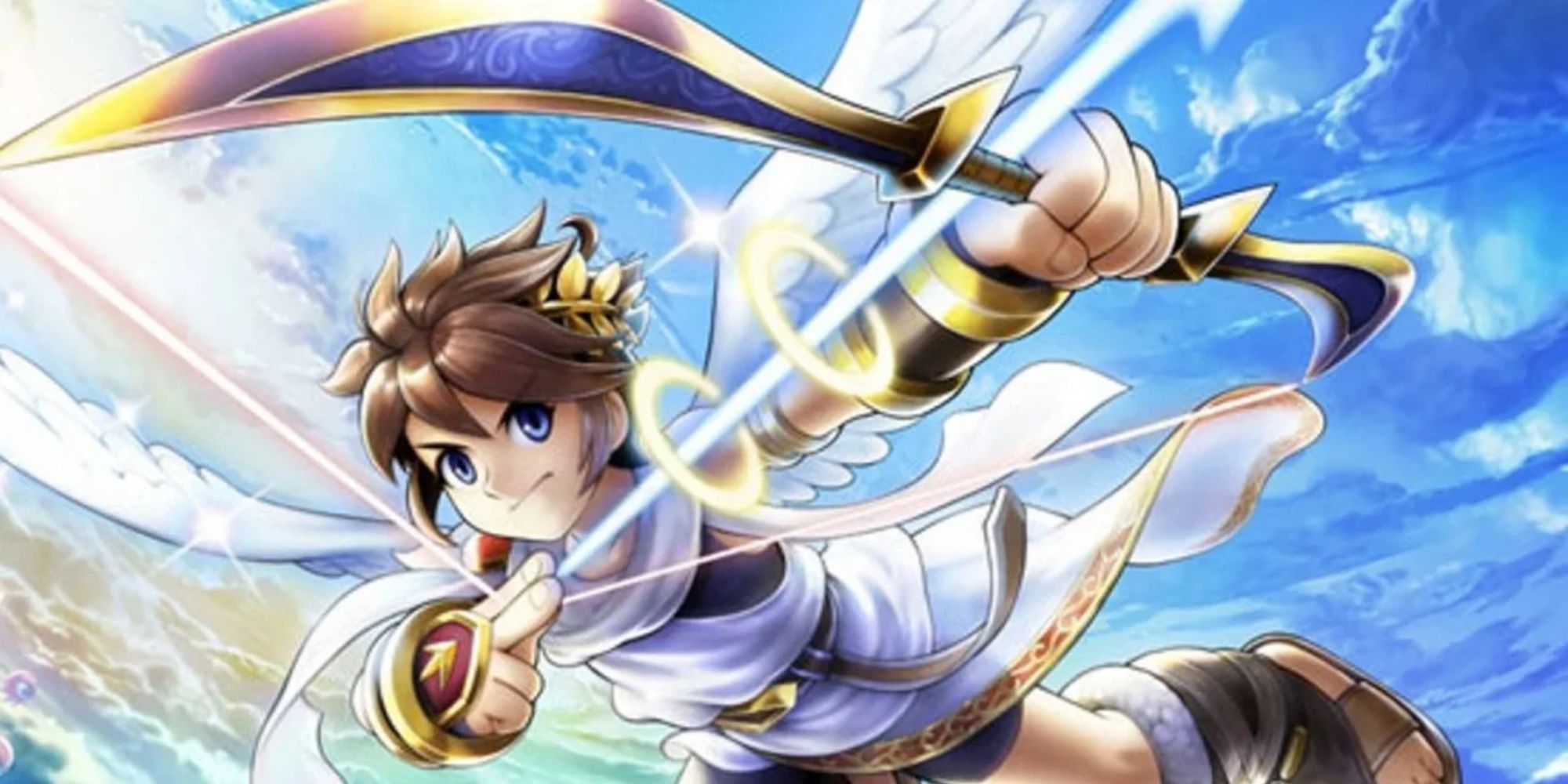 Kid Icarus: Uprising
Released

March 23, 2012

Developer(s)

Sora Ltd.

Genre(s)

Third-Person Shooter
Kid Icarus: Uprising is a game brimming with charm in its distinctive gameplay style and approach to humor, with many jokes that break the fourth wall. When Medusa returns and plans to take over the world, it's up to Pit, alongside his ally, the goddess Palutena, to thwart her plans.
There are two types of gameplay styles with Pit: one on the ground and one in the air, thanks to the power of flight given to him by Palutena. Though the controls can take some getting used to, once you get the hang of them, they allow you to make the most of both 3DS screens.
2
Animal Crossing: New Leaf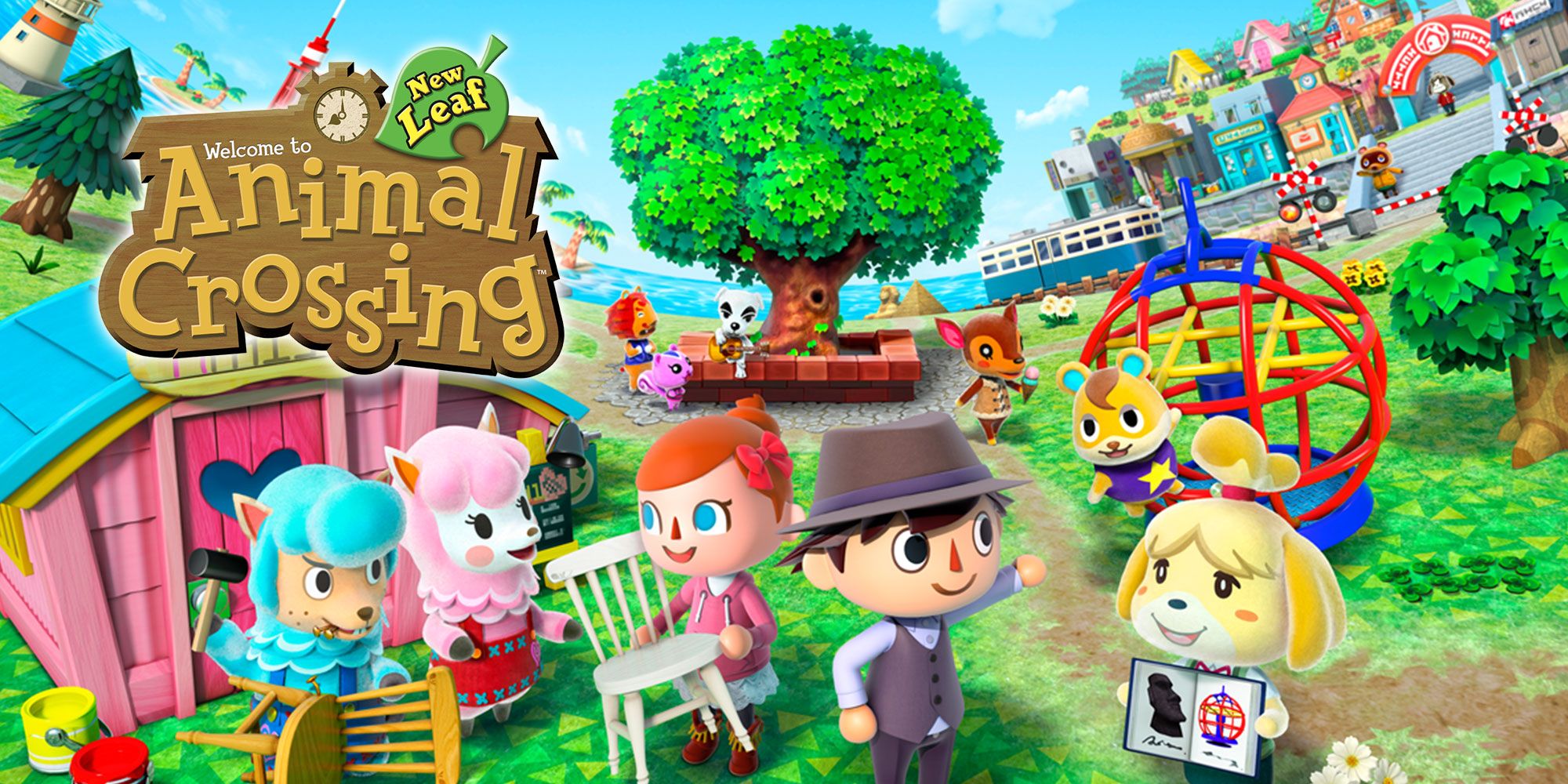 After being mistakenly identified as the town mayor by secretary Isabelle, you decide to live up to your newfound position in Animal Crossing: New Leaf, helping to grow your town alongside the adorable animal villagers living there. As the tree in the town's plaza grows, so too will your town, with new businesses opening up and villagers moving in and out.
Related: Best Simulation Games On Nintendo 3DS
New Leaf's cozy gaming style is perfect for the Nintendo 3DS, with you easily being able to take your town with you wherever you go. If you want a break from your mayoral duties, you can visit Tortimer's island to compete in minigames with friends and catch exclusive creatures.
1
The Legend Of Zelda: A Link Between Worlds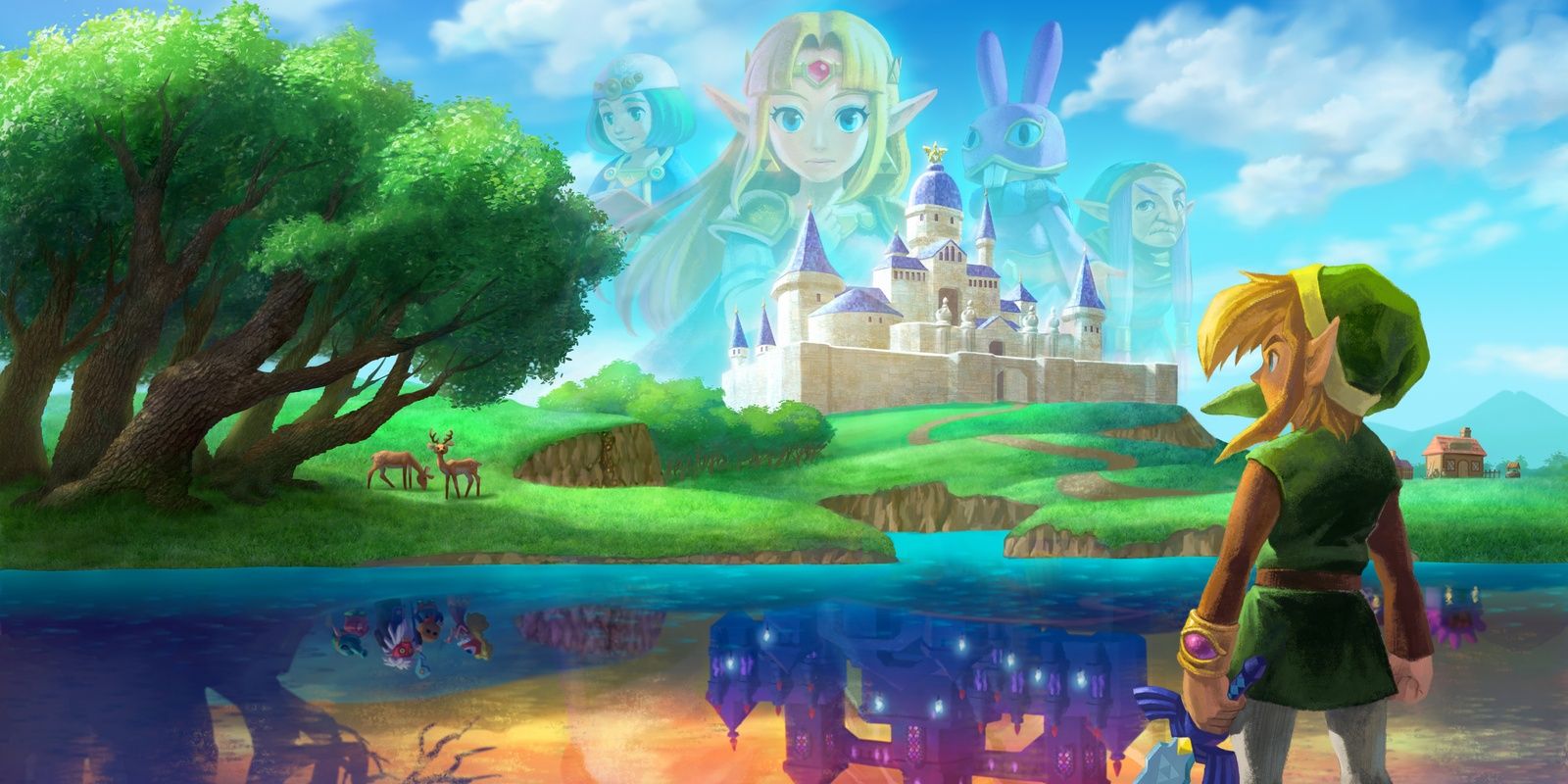 The Legend of Zelda: A Link Between Worlds
Released

November 22, 2013

Developer(s)

Nintendo EAD

Genre(s)

Action, Adventure
In A Link Between Worlds, evil sorcerer Yuga captures Hyrule's Seven Sages and turns them into paintings, hoping to use them to revive Ganon. Link confronts Yuga, who attempts to trap Link in a painting, too, but he is protected by Ravio's bracelet, which allows him to transform between human and painting at will – the game's core mechanic.
There's a surprising amount of freedom for a linear Zelda game, as you can complete most of the dungeons, aside from the first and last, in any order you please, provided you've rented the necessary items from Ravio. The dungeons themselves are great, too, with the Desert Palace in particular being a highlight.
Next: Best Sports Games On Nintendo 3DS