If you're running a Dungeons & Dragons game, chances are you're always homebrewing new items and monsters for your party to stumble upon. Sometimes you just need a cool sword to add to your dragon's hoard, ripe for the taking after your players slay the beast. And sometimes nothing in the Dungeon Master's Guide seems to suit your group's paladin.
Related: Martial Vs. Spellcasting: Which D&D Classes Are Better?
If this is your first time homebrewing a weapon, don't worry. There are a few pitfalls, but the process is easy once you know what they are. We have all the advice you need to craft a memorable magic weapon for your campaign.
1
Make Sure It Doesn't Already Exist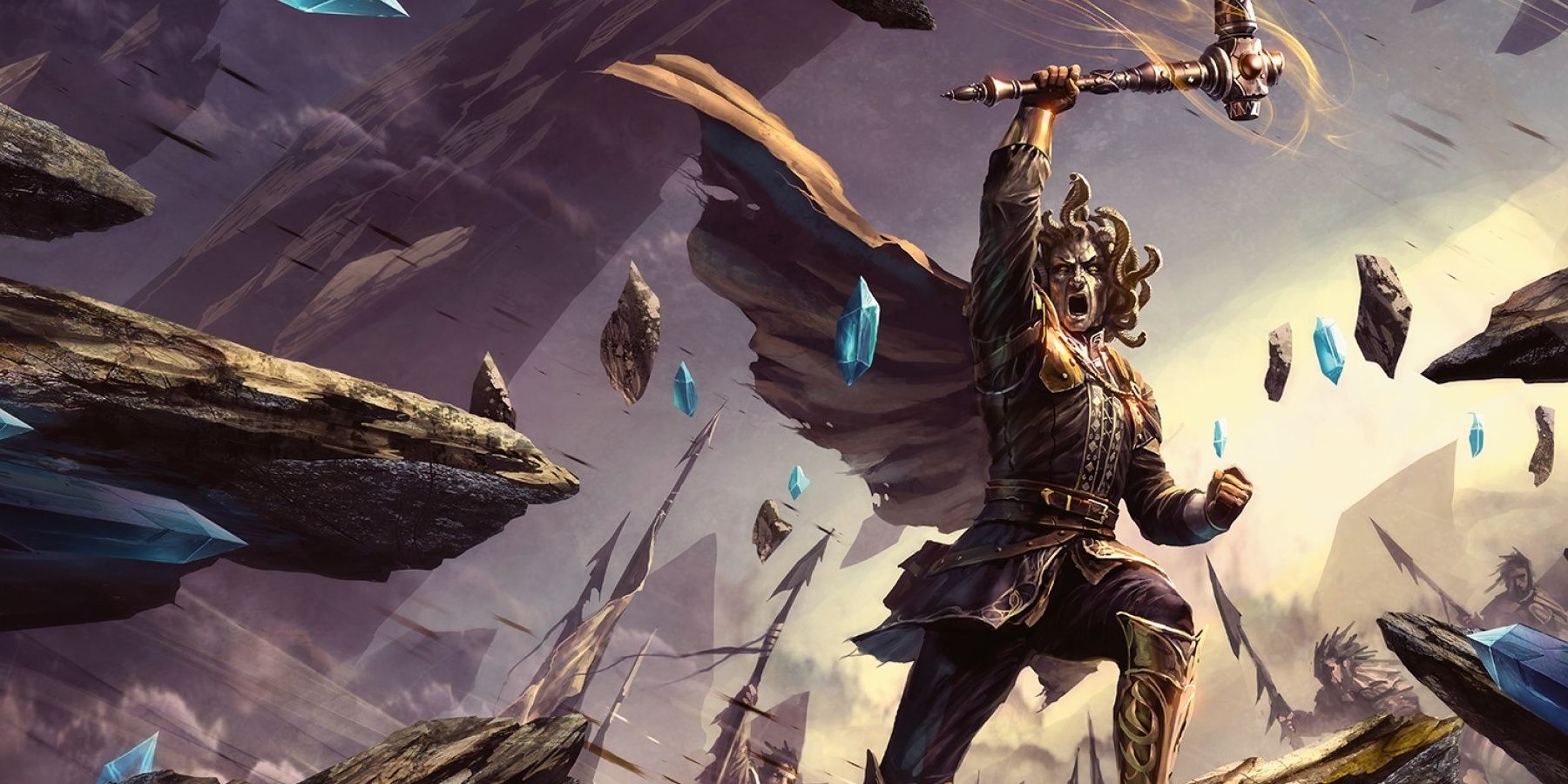 A sword that beheads its targets on a critical success is a great weapon to add to your campaign. It's also already available in the Dungeon Master's Guide. Try to know the capabilities of most official magic items before you begin brainstorming ideas for your own homebrew.
This is a good idea for the edition you're running, but you shouldn't just stop there. Look to books from older editions to see if something similar to your idea has been published before. Making a conversion from one edition to another is often much easier than homebrewing an item from scratch.
2
Have A Player In Mind Before You Start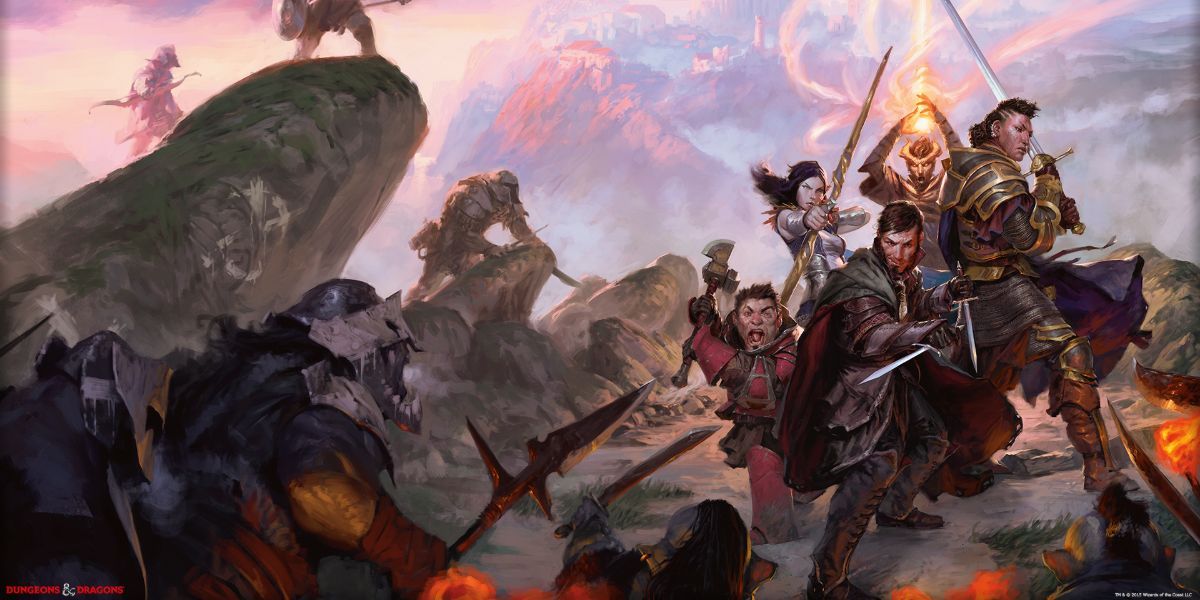 Let's say you create a weapon that deals necrotic damage while also allowing its user to cast Animate Dead three times a day. This is the perfect weapon for a death cleric. The problem is, there aren't any death clerics in your party. There also aren't any characters who dabble in necromancy, nor does anyone have death as a central part of their character theme.
You've just created a cool concept for a weapon, but none of your players seem interested in using it. It'll most likely be given to an NPC or sold, leaving you disappointed that it didn't see any use in the campaign. It's important to carefully consider your party's makeup before you begin brainstorming. If you consider a particular character's build and theming, you're more likely to create a magic weapon that's memorable.
3
Give It Some Neat Narrative Hooks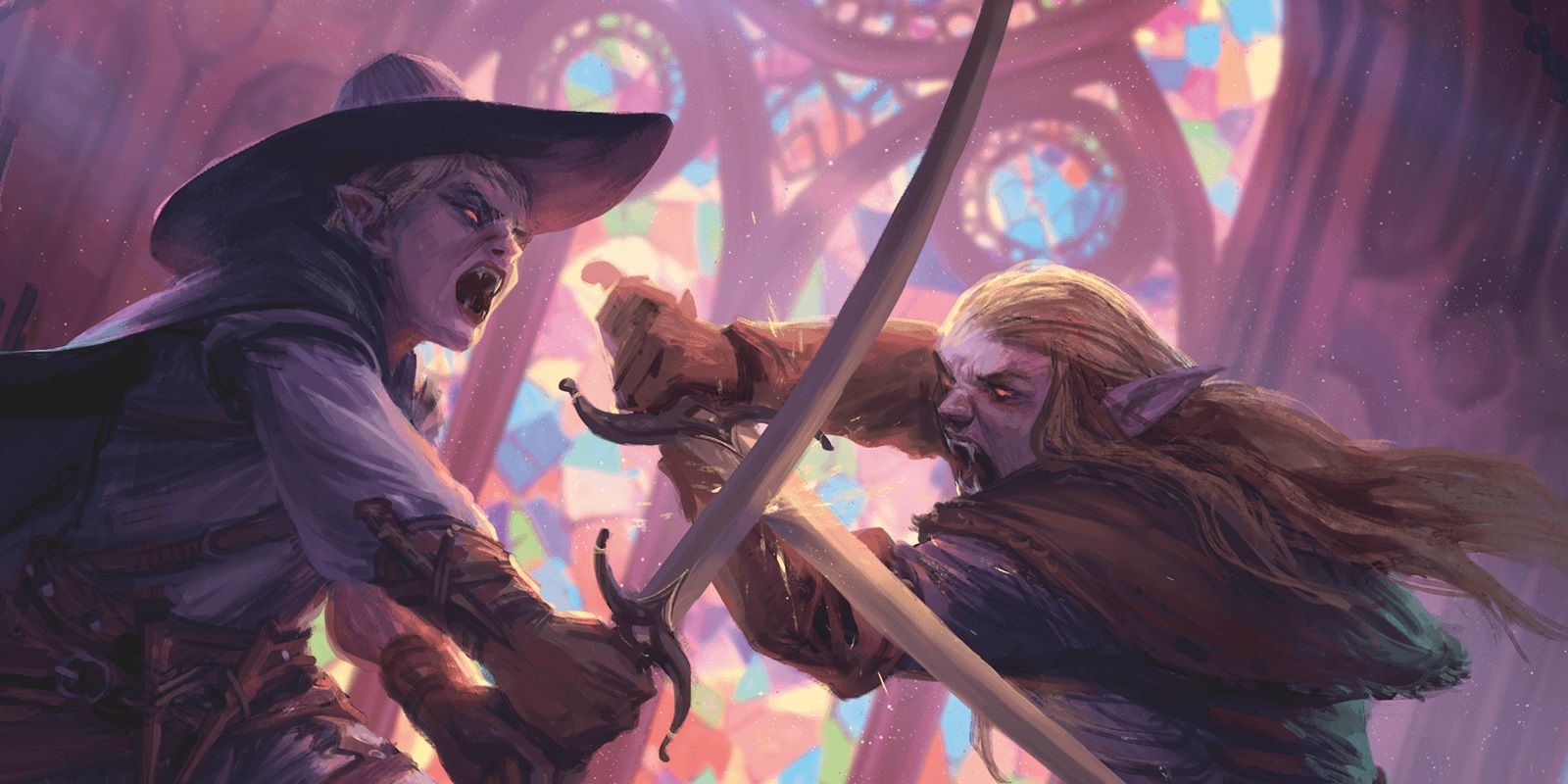 Items should exist as part of the world they were created in. If you use weapons from official sources, the lore attached to these items might not match the setting you created for your players. When you homebrew your own weapons, you have the opportunity to tie them to your own homebrew setting.
Related: Dungeons & Dragons: How To Build A College Of Whispers Bard
Let's go back to the example of a magic weapon that deals necrotic damage and casts Animate Dead. It could be tied to an ancient order of necromancers or intended for clerics of a particular deity. Even if you only provide a few breadcrumbs, adding some lore to a homebrew weapon makes your players' gaming experience more immersive.
4
Look To Official Items For Balance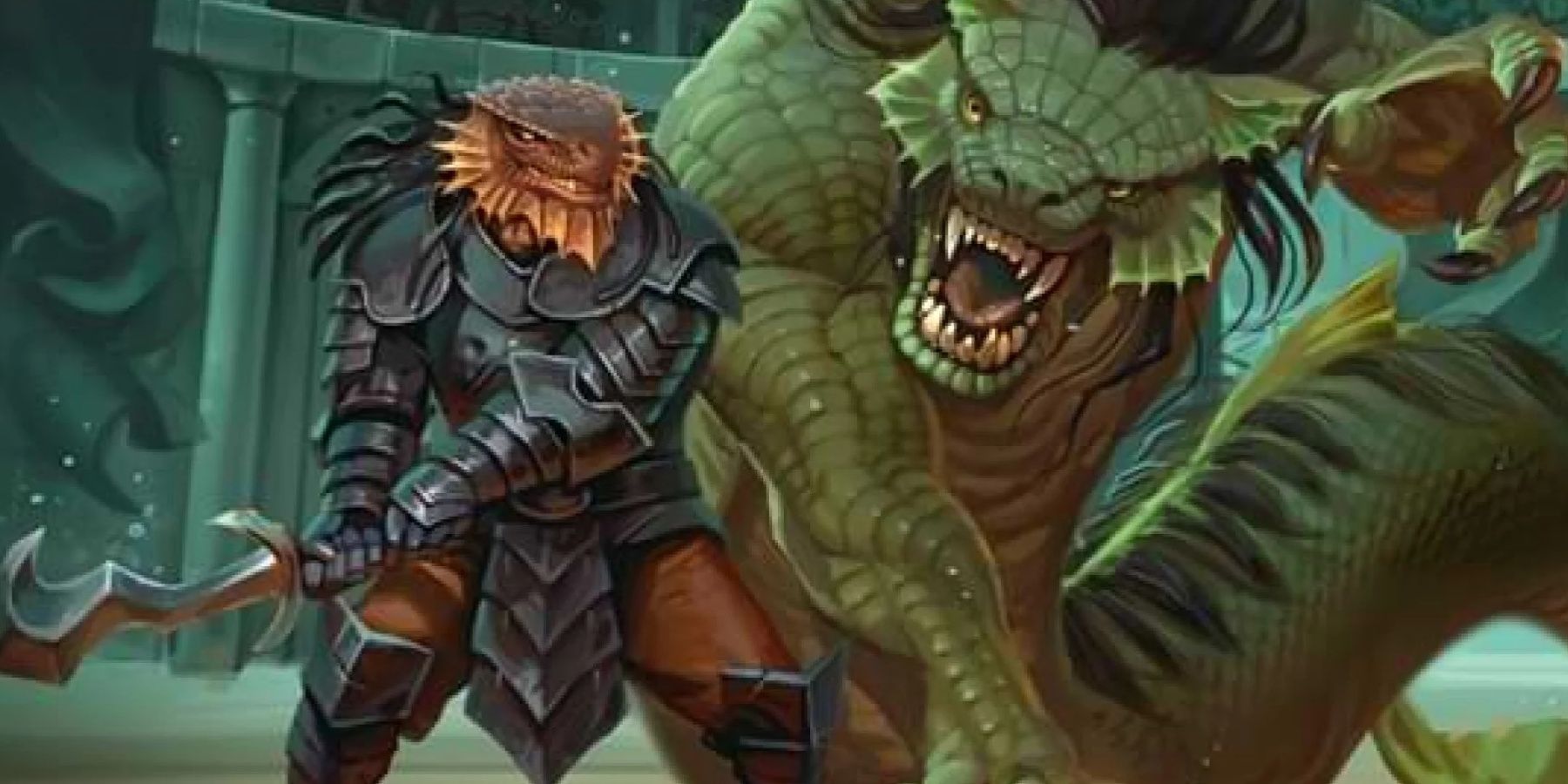 This advice applies equally to both magical and non-magical weapons. In most cases, official items have been playtested multiple times, so they should be decently balanced for most campaigns. Homebrewing new types of firearms, for instance, is a process that can benefit from reviewing the firearms presented in the Dungeon Master's Guide. Using the existing weapons as a template allows you to switch out damage types or add small additional effects without getting too unbalanced.
The same rule applies to melee weapons and magical items. Most magic weapons in 5e don't have bonuses to attack and damage rolls beyond a +3 modifier. A weapon with modifiers beyond this would be extremely overpowered. It's probably best to stick with existing precedents in this case. Know what works and what doesn't, and you'll be able to craft well-balanced homebrew weapons.
5
Make Sure The Mechanics Are Backed Up By The Lore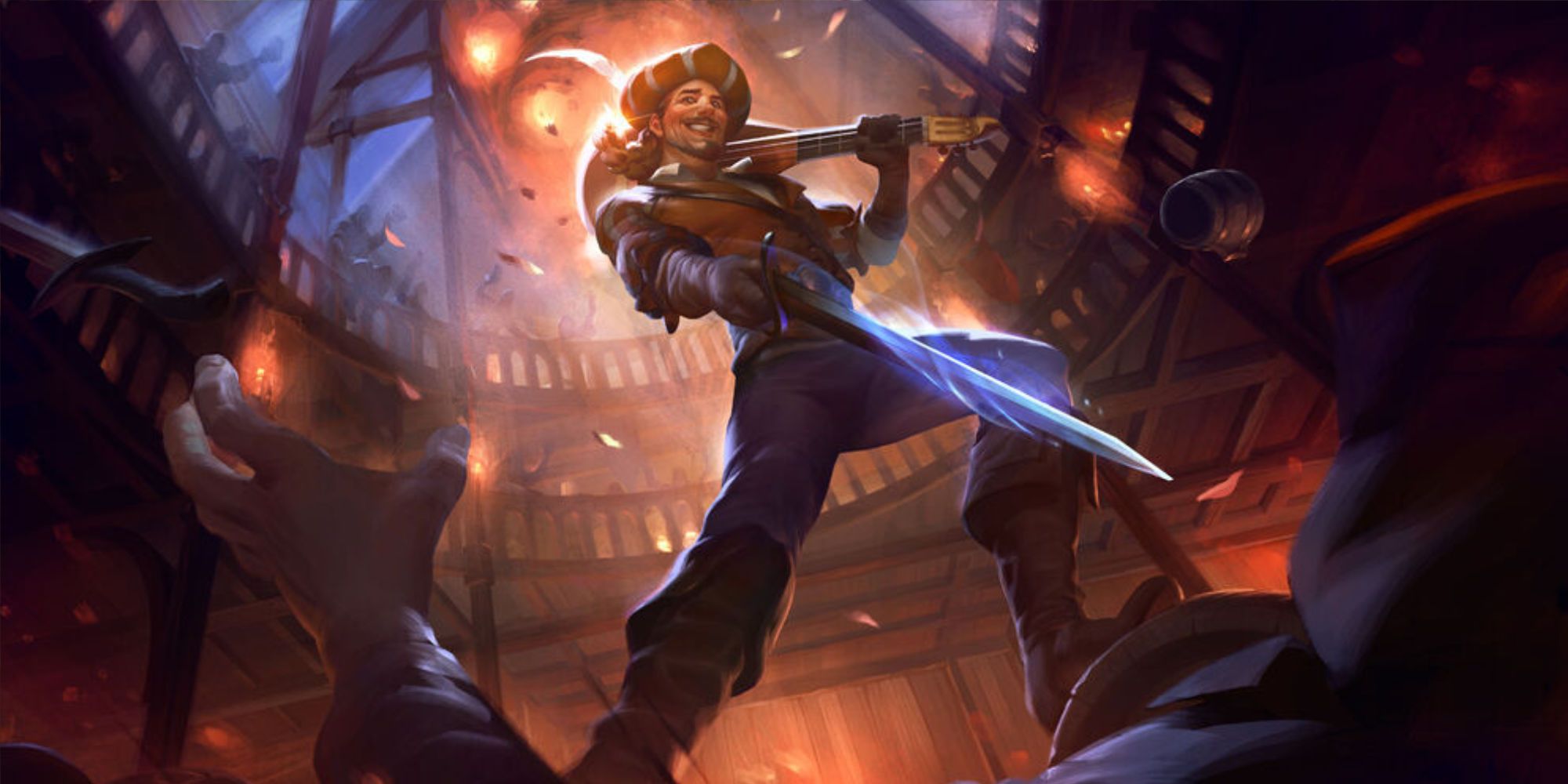 There's a distinct difference between gameplay and story in TTRPGs. It's possible to "reskin" an existing item by changing its appearance or lore. It's also possible to forget how gameplay and story inform each other. For instance, if a non-magical weapon is described as old and rusty, it shouldn't be able to deal huge amounts of damage.
Mechanics and lore should complement each other. Form should, in most cases, follow an item's function. A weapon that once belonged to an orcish warlord certainly can meow like a kitten whenever it hits something, but you're going to need to provide a compelling reason as to why.
6
Keep Beneficial And Detrimental Properties In Mind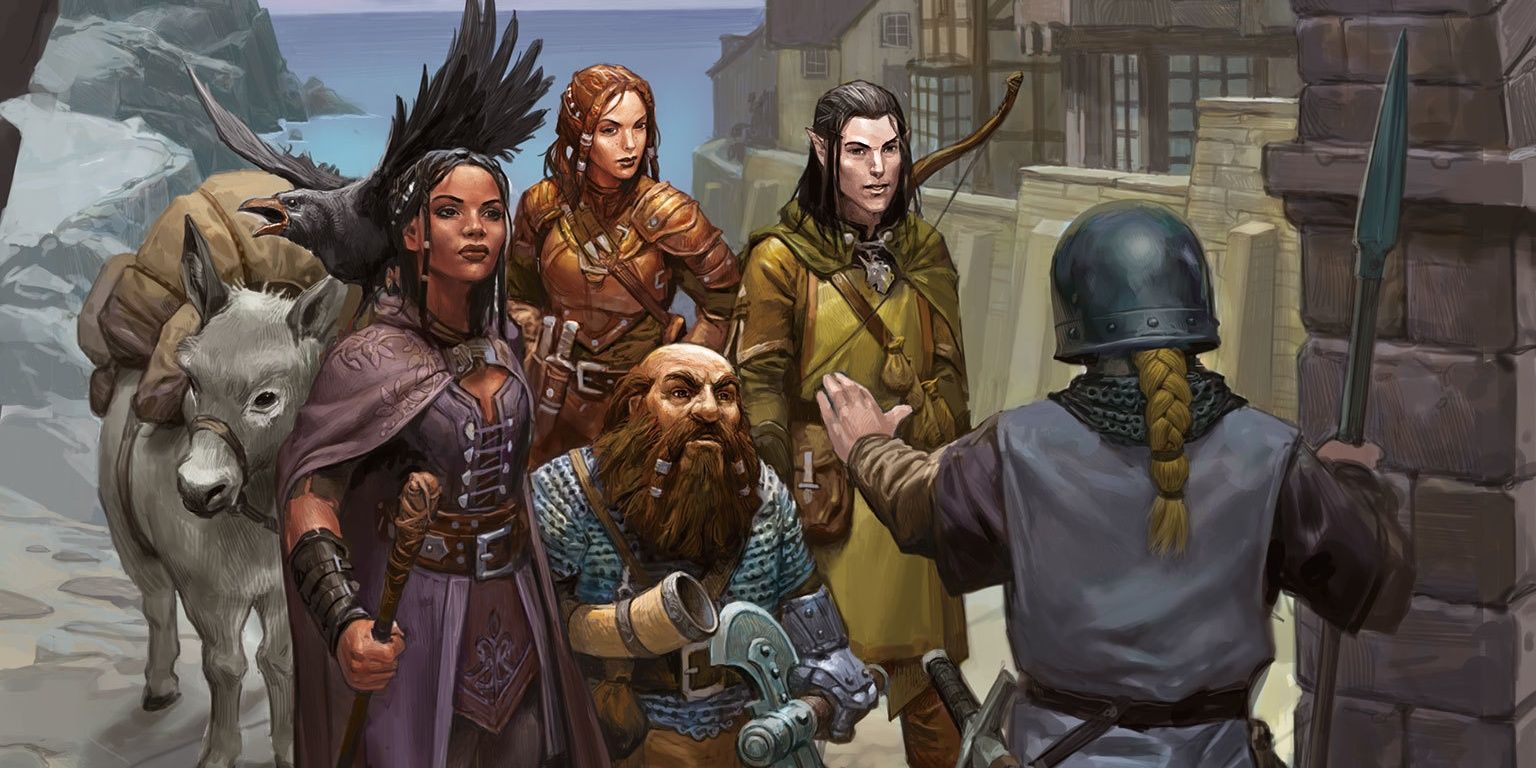 Powerful magic items in the Dungeon Master's Guide have a set of both beneficial and detrimental properties determined by attributes you roll for on a table. This ensures that no campaign would have the same two versions of a particular magic item. If you want to publish your homebrew items for other dungeon masters to use, this should be kept in mind.
Related: Dungeons & Dragons: How To Build A Path Of The Juggernaut Barbarian
If you're just using your homebrewed weapons for your own private games, the table of beneficial and detrimental properties is still useful. It can help you add flavor to a powerful magical weapon, especially legendary items. You can even use the same homebrew item for multiple campaigns, giving it different aspects each time.
7
Don't Forget To Add Flavor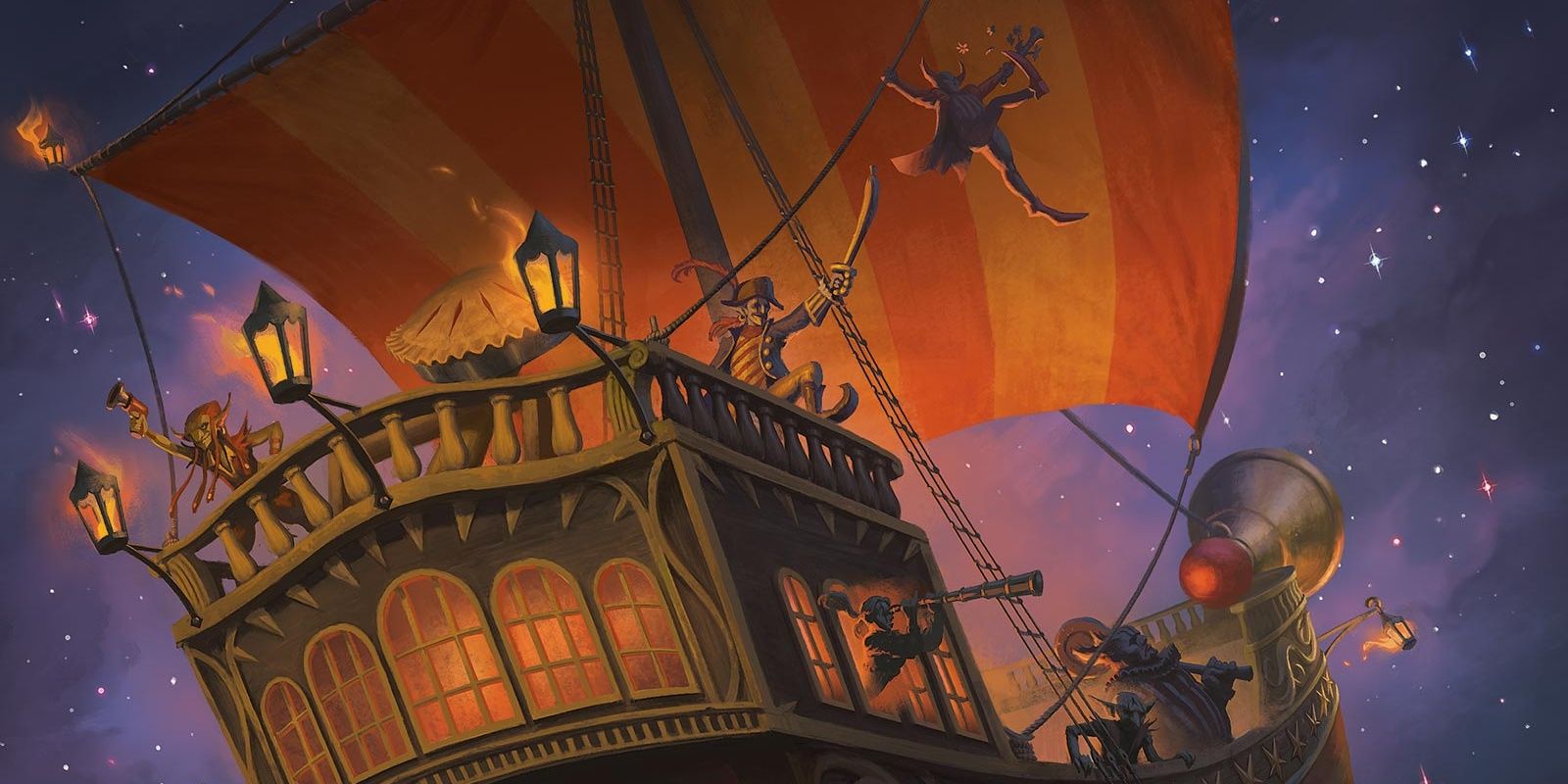 Let's say you make a magical quarterstaff for your party's druid to use with their Shillelagh spell. It deals more damage than a standard quarterstaff. It might even have a few more useful effects. However, you didn't quite flesh out its appearance. Your druid will probably still like the staff, but you could have done so much more to make the weapon memorable.
Perhaps the quarterstaff could make small, harmless flowers or mushrooms grow out of everyone it hits. Perhaps you could make it look like a gigantic rose. Both of these are great ways to add opportunities for your players to roleplay without overpowering the item.
8
Use Curses And Sentient Weapons Sparingly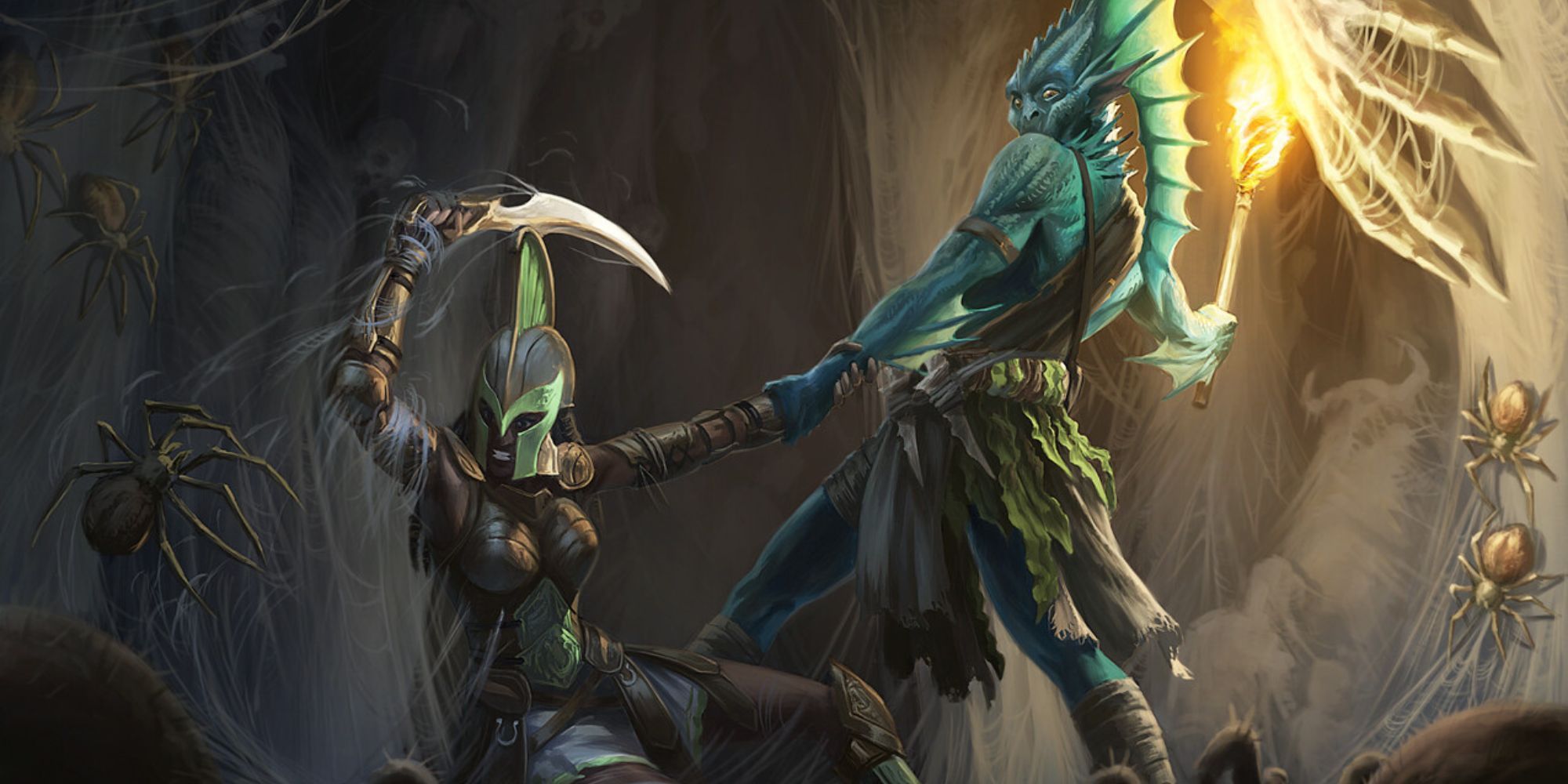 Cursing a magic item is a good way to prevent it from having too many upsides. However, it's important to at least make sure an item's curse is narratively interesting. Otherwise, players will just get frustrated and try to remove the curse before it can be played out. Overusing curses is also a great way to make players suspicious of any magic items they come across.
Similarly, treat sentient magic weapons the same way you would any other NPC. Make sure they serve a narrative purpose and aren't just a cheap gimmick. Give them a personality, and ensure you don't make too many NPCs of this type. If everyone in your campaign has a talking sword, the novelty can wear off quickly.
Next: Dungeons & Dragons: Playable Species That Can Fly