The Dragon Ball franchise is mostly known for its anime shows, including Dragon Ball, Dragon Ball Z, Dragon Ball GT, and Dragon Ball Super. They're the reason there are so many Dragon Ball collectibles, such as Funko Pops! Yet, the movies are a significant part of the franchise, too.
RELATED: Best Dragon Ball Plushes
Some of the best villains, fights, and moments have come in these flicks. And there has been a significant amount of them. Admittedly, they haven't all been winners, and a bunch of them are certainly overly formulaic. Still, though, the best ones are worth watching if you're a fan of the franchise. To be more specific, the following ones are worth watching. This list doesn't include specials like The History of Trunks and Bardock – The Father of Goku, as they aren't technically movies.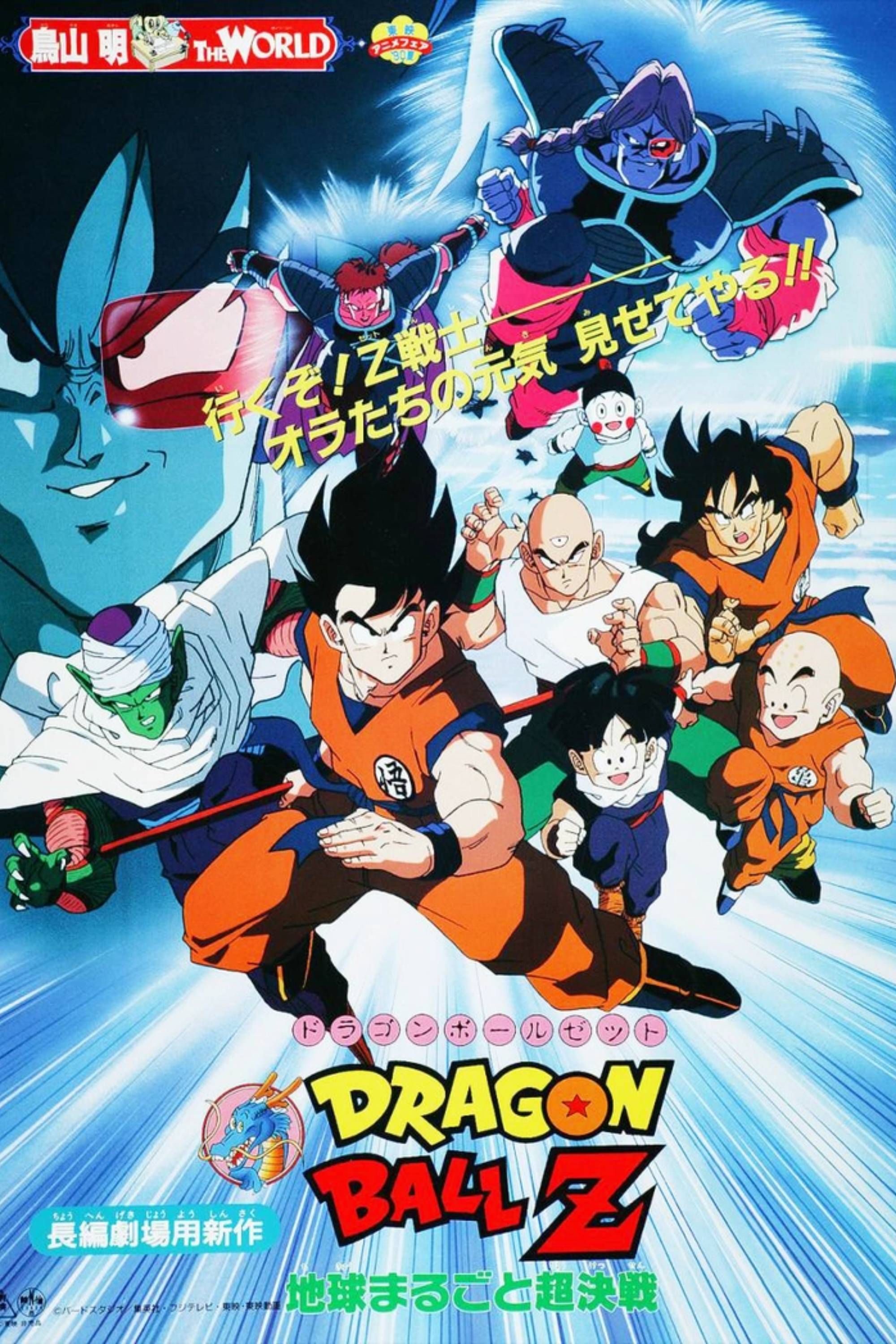 Dragon Ball Z: The Tree Of Might
The Rare Occasion Where Planting A Tree Is Bad For The Earth
An evil Goku doppelganger comes to Earth and plants a tree. This doesn't sound very evil, but it isn't a regular tree. It's the Tree Of Might, which saps the planet of its energy. It's up to the Z Warriors to stop this Saiyan space pirate and his henchmen.
Runtime

65 minutes

Rating

TV-PG
Tree of Might is underrated as it has a lot more going for it than people give it credit for. For instance, the plot itself is a bit different. Yes, it follows the franchise tradition of the main villain attempting to destroy the Earth. However, Turles is the only one who attempts to do it with a tree that grows special power-increasing fruit.
Speaking of Turles, he is an interesting villain because he looks exactly like Goku and has a similar background. You could argue those were lazy design choices, especially as the in-movie explanation as to why they look the same doesn't really make sense. It's cool to see Goku in Saiyan armor, though, even if it's not actually him.
What's also cool are the fight sequences since the inclusion of Turles' henchmen and a full roster of Z Warriors means there are a lot of fighters going at it at once. If only some of these battles lasted longer.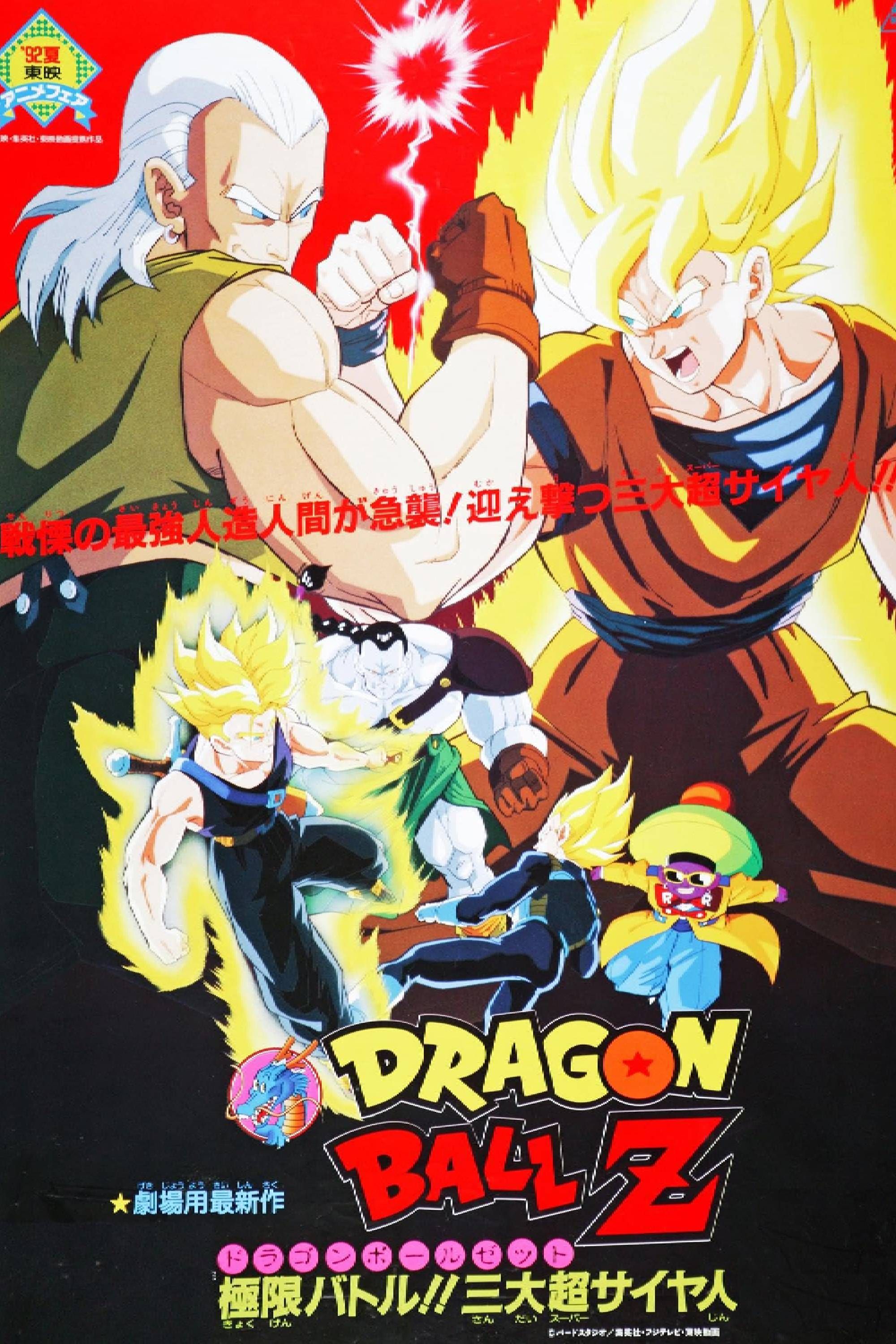 Dragon Ball Z: Super Android 13!
Android Fights In Diverse Locations
Forget Android 16, 17, and 18. This movie introduces three more of Dr. Gero's creations in Android 13, 14, and 15. They try to fulfill their creator's ultimate goal of killing Goku.
Runtime

46 minutes

Rating

TV-PG
Contrived plotlines are a common theme in Dragon Ball movies. But Dr. Gero's consciousness somehow being inside an underground supercomputer and creating new Androids is still a bit much.
However, despite the questionable premise, there's plenty to like about this flick, particularly the fights. The Androids are interesting combatants, and you get to see the Z-Fighters' heaviest hitters in action, including Future Trunks, who doesn't appear in many other movies.
RELATED: The Best Batman Animated Films, Ranked
Plus, the fights take place in locations that are not typically used as battlefields in Dragon Ball. There are no mountain areas or large fields in sight. These battles primarily occur in the Arctic, which makes them visually compelling.
Unfortunately, Android 14 and 15 aren't anything special from a personality standpoint. The dub version of their teammate, Android 13, is a cartoony Southern character, which you may consider either comical or offensive. It certainly rides that line.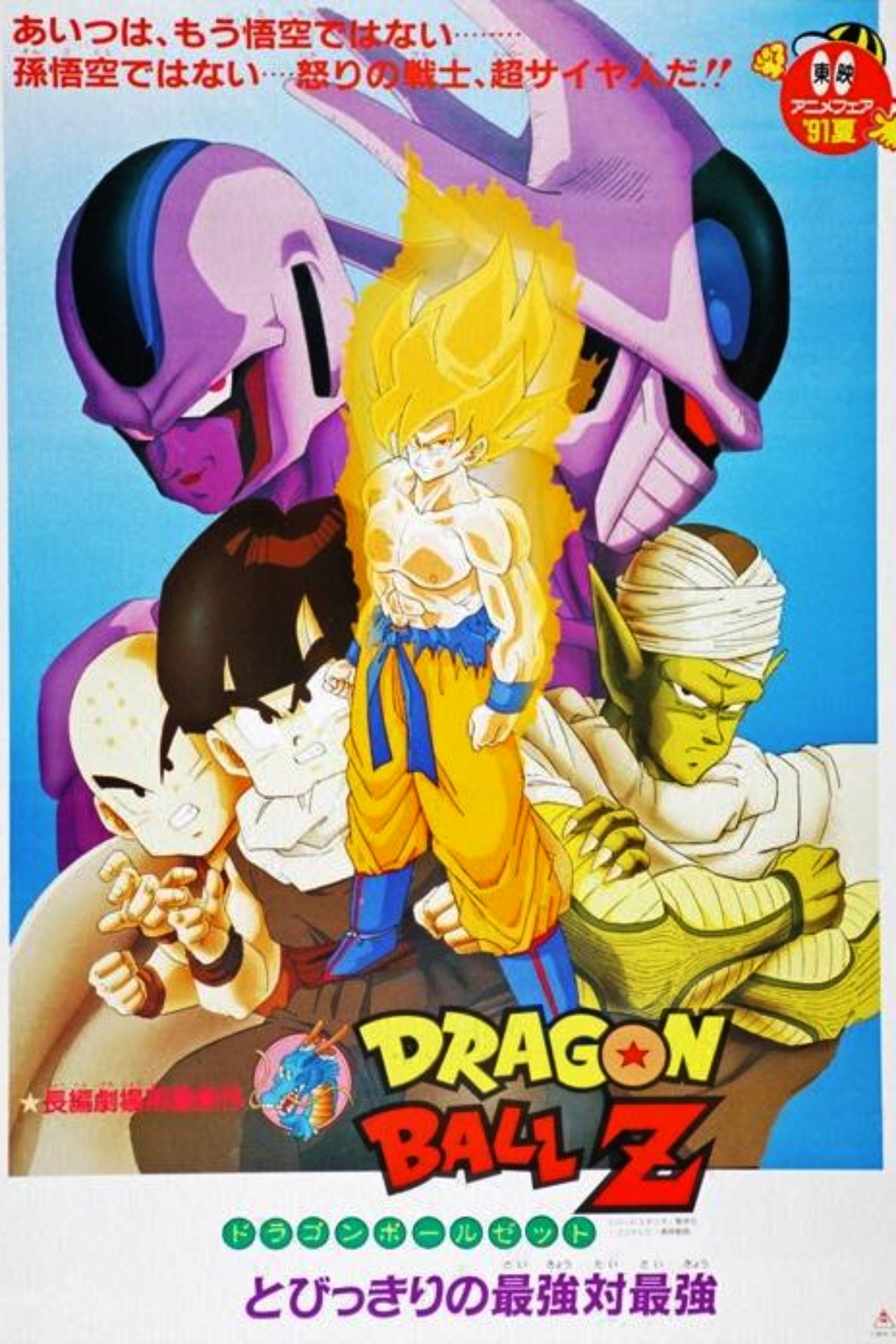 Dragon Ball Z: Cooler's Revenge
Friez- I Mean Cooler Is Invading The Earth
In the wake of his brother Frieza's demise, Cooler and his henchmen travel to Earth to avenge his brother. Yet, it's less about his sibling and more about reclaiming his family's honor.
Runtime

47 minutes

Rating

Unrated
This is the film that introduces Cooler, who is one of the most memorable Dragon Ball movie villains. And he is very menacing and well-designed. Yet, he is too similar to his brother, Frieza, in both goals and personality. As a result, Cooler's Revenge is perhaps not as great as it could have been with a more original villain. That doesn't ruin the film, though.
The plot of Cooler trying to avenge his family is simple, but it works. It's mainly there just to create a reason for Goku and friends to battle a Frieza-like foe and his henchmen. All of those battles are really enjoyable, and the climatic one is visually spectacular.
The movie also offers some good Gohan and Piccolo content. One sequence in particular makes the Namekian look awesome. Overall, Cooler's Revenge doesn't get away from the DB movie formula, but it's among the best versions of it.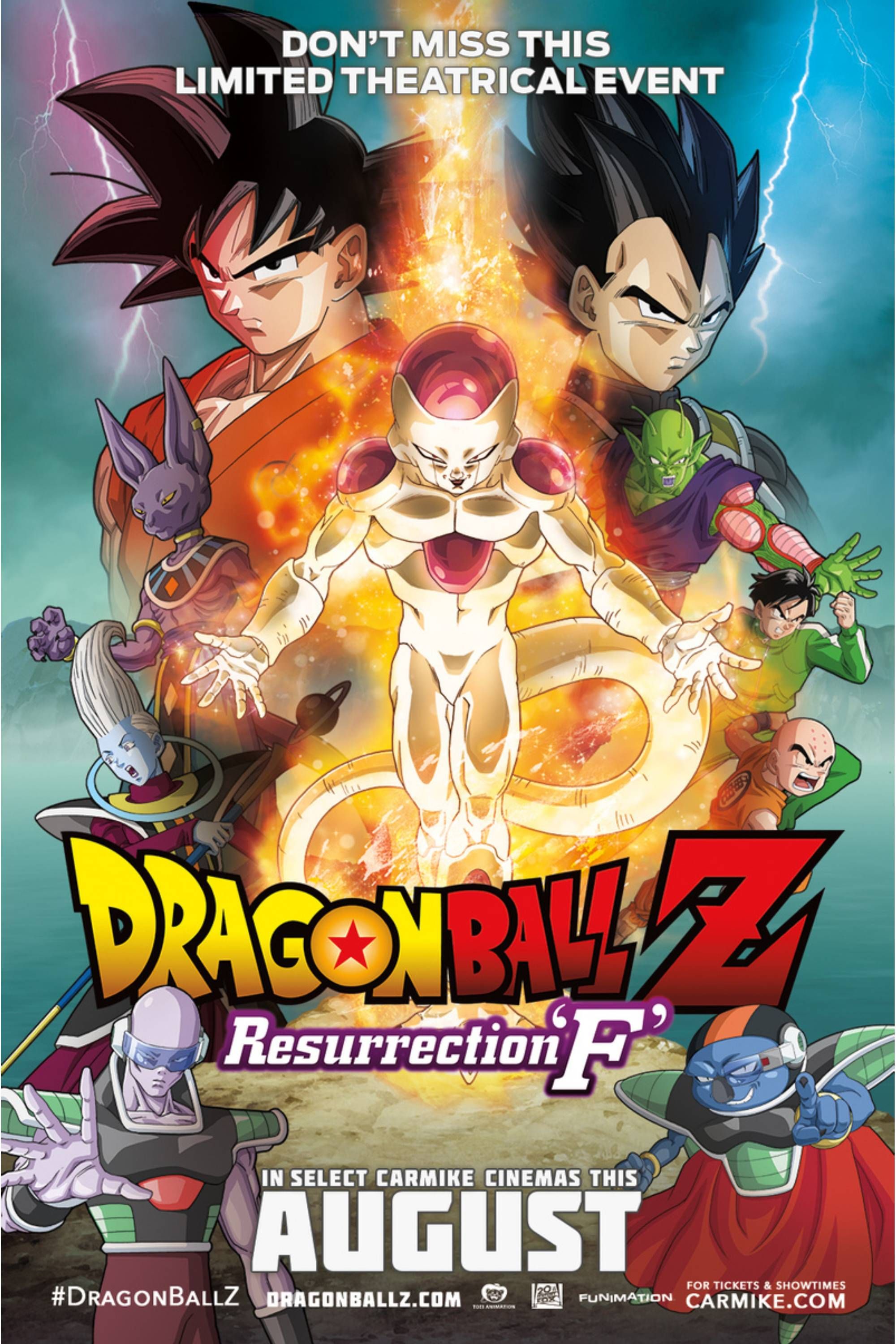 Dragon Ball Z: Resurrection 'F'
The Return Of Frieza
After many years, Frieza has been resurrected thanks to a few minions and the Dragon Balls. This new chance at life doesn't make him change his evil ways. Instead, he invades Earth, looking to get revenge on Goku.
Runtime

94 minutes

Rating

PG-13
The Dragon Ball timeline is filled with dastardly villains, but no rogue is as evil or popular as Frieza. Thankfully, this return is successful as the character proves to be as compelling as ever. His ability to quickly catch up in power to the likes of Goku is a little far-fetched. But it's a necessary plot point, as Frieza doesn't really work as a character if he's much weaker than everyone else. Also, it allows him to battle the strongest fighters, even if those duels are surprisingly unmemorable.
Yet, that doesn't mean the movie is devoid of good action. The battles involving the villain's random troops are the most exciting. This is because there are a ridiculous number of soldiers, which makes their fights with the Z-Warriors very chaotic and fun. The excitement of these skirmishes and the movie's slick animation is where the overall appeal of this film comes from.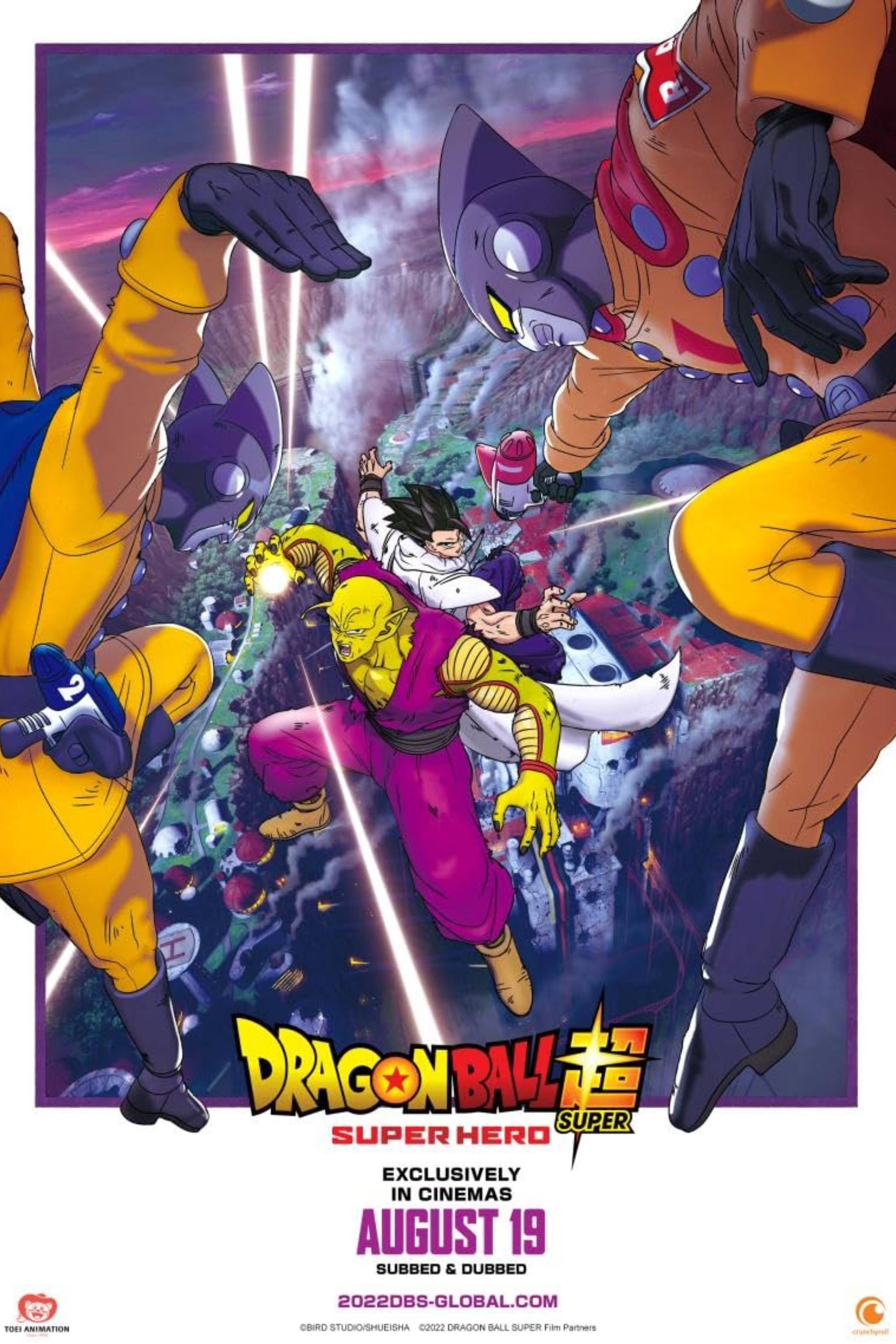 Dragon Ball Super: Super Hero
It's Finally Gohan's Time To Shine
The Red Ribbon Army is back! This time, they have a new genius making Androids for them. Once again, they're a threat to the world, and Goku isn't around to stop them. Piccolo might be the world's best hope, if he can get Gohan to reach his potential.
Runtime

99 minutes

Rating

PG-13
Dragon Ball Super: Super Hero immediately stands out because it doesn't include some overpowered version of Goku saving the day. He and Vegeta are busy training on Beerus' Planet. So, in a nice change of pace, Piccolo and Gohan are the protagonists of this unique Dragon Ball tale. As such, they have to go undercover, make plans, and fight major villains.
What is also unique for the Dragon Ball franchise is the animation style as it's 3D. For long-term fans, this takes some getting used to, but it doesn't look bad. In fact, it's a treat for the eyes during the big, bombastic battles.
Unfortunately, a few things are stopping this movie from being an outright classic. For starters, everything on Beerus' Planet is pretty much pointless and seems to be an excuse to force Goku and Vegeta into the film. Another negative is the final battle, as it's overly long. However, we finally got to see a new and awesome form for Gohan.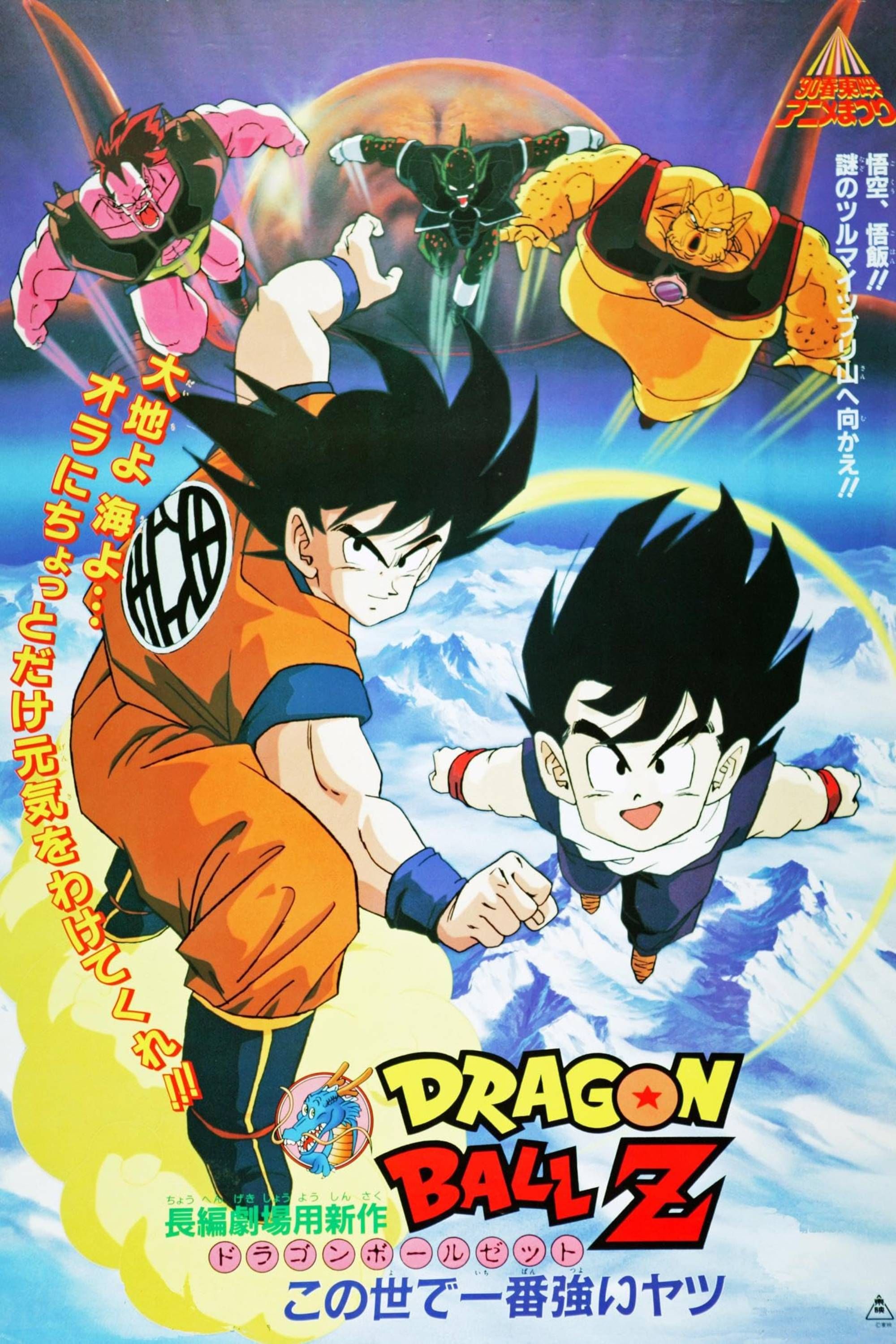 Dragon Ball Z: The World's Strongest
Who Is The Strongest?
Two scientists by the names of Dr. Kochin and Dr. Wheelo are searching for the strongest fighter in the world. Their goal is to insert Wheelo's brain into the fighter's body, as he currently only has a mech body.
Runtime

58 minutes

Rating

Unrated
The World's Strongest tells a different sort of Dragon Ball tale, as the main antagonist's immediate goal isn't to destroy the Earth, take over the Earth, or kill Goku. Their search for the strongest fighter on the planet and the plan to steal that person's body is unique.
RELATED: Dragon Ball: Characters Stronger Than Black Frieza
Not only that, but it's a good setup for an action-packed flick, as they naturally need to test fighters to see if they're the most powerful. Master Roshi and, later, Goku are the ones tested. But Piccolo, Gohan, and Krillin all get in on the fighting, too. The end result is plenty of varied action sequences. The fact Master Roshi gets a decent amount of time to showcase his skills is cool, as it's a rare sight in the Dragon Ball Z era.
As for negatives, the movie doesn't really have any major ones. Along with the great action, the narrative is well-paced and the visuals are impressive.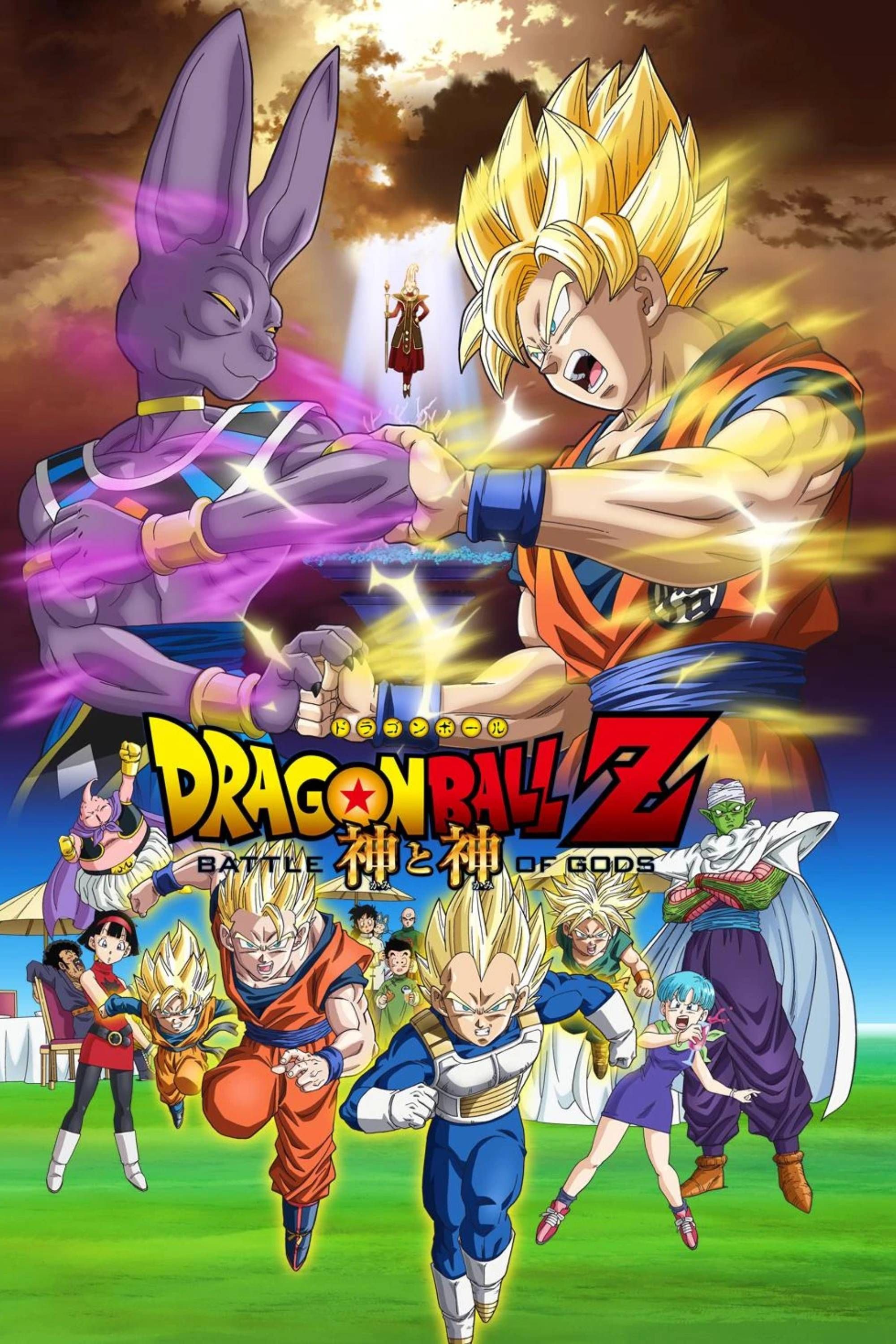 Dragon Ball Z: Battle of Gods
The Return Of Dragon Ball
The incredibly powerful God Of Destruction, Beerus, is told of a supposed Super Saiyan God that has the strength to challenge him. Intrigued, the God attempts to track him down by visiting the last remaining Saiyans.
Runtime

85 minutes

Rating

PG13
Battle Of Gods served as a big return for the franchise after it laid dormant for many years. But that isn't the only reason why it's great. It also includes an intriguing dynamic where the main antagonist isn't really a villain. He isn't good or evil, which is rare for a Dragon Ball character, as even the likes of Vegeta and Piccolo were never completely neutral. This is why he's a captivating character and one of the best additions to the canon in many years.
In terms of strength, he's so far beyond anyone in the series up to this point, which creates an interesting sense of jeopardy throughout the flick, as he could destroy the entire Earth at any second. Surprisingly, this actually leads to some comedic moments as Vegeta desperately attempts to keep Beerus happy. Eventually, things get violent, and it leads to several memorable and well-crafted moments. For example, the climatic fight is among the greatest in Dragon Ball movie history.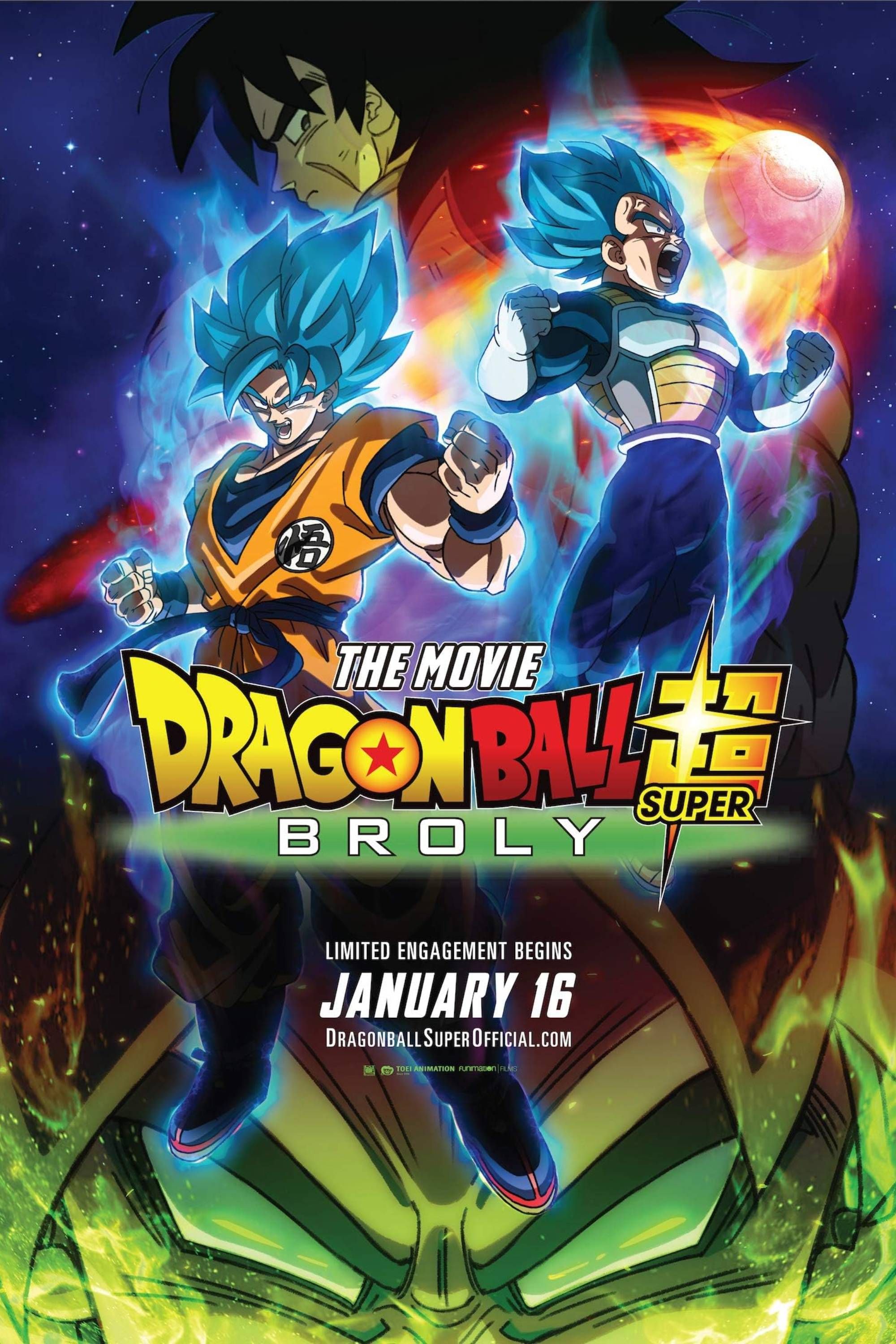 Dragon Ball Super: Broly
Broly, Now With A Better Back Story
Not many Saiyans were left after their home planet was destroyed, but a young kid named Broly did make it. Now, he's no child anymore. He's a very strong warrior who's about to face off against Vegeta and Goku.
Runtime

100 minutes

Rating

PG
Broly has been in multiple Dragon Ball movies and has always been a memorable character because of his unbelievable physique and berserker-like fighting style. Yet, he used to have the worst backstory ever about having a life-long hatred of Goku because the latter cried a lot as a baby. This movie gives him a much more engaging and less silly backstory. Yet, the best thing about this film is the action.
In fairness, most Dragon Ball movies and shows are defined by their fights. But once the backstory is told, pretty much the entire film becomes about fighting, as Goku and Vegeta square off against the extremely powerful Broly. The results are some of the most thrilling battle scenes in Dragon Ball history. The beautiful visuals and smooth animation add a lot to the experience, as does the unique snowy battleground. It's a must-watch for fans of DragonBall-style fights.
NEXT: Best Dragon Ball Z Video Games