Halloween is here again and whether you plan on being thoroughly prepared and you've come to this guide for assistance in early September (good for you), or it's October 27 and you're starting to panic, hopefully we can help you out. The first thing you need to do is try and decide from where in the world your costume idea is going to come. That's the tricky part, and since you have landed right here on a guide to some of the best Star Wars costumes available right now, I'm assuming you've decided to pick up a costume from a galaxy far, far away.
RELATED: Best Disney Halloween Costumes
What started as three iconic movies, and then stayed that way for a very long time, has gone on to become a universe that spans multiple films and shows and is added to all the time. That has left Star Wars fans with a lot of characters and creatures to choose from when selecting who would be best to go as for Halloween this year. Whether you're looking for something for yourself, someone else, or even your kids, we've handpicked a few options below that should leave almost anyone ready and raring to go for the spookiest season of the year once you're done.
Best Star Wars Halloween Costumes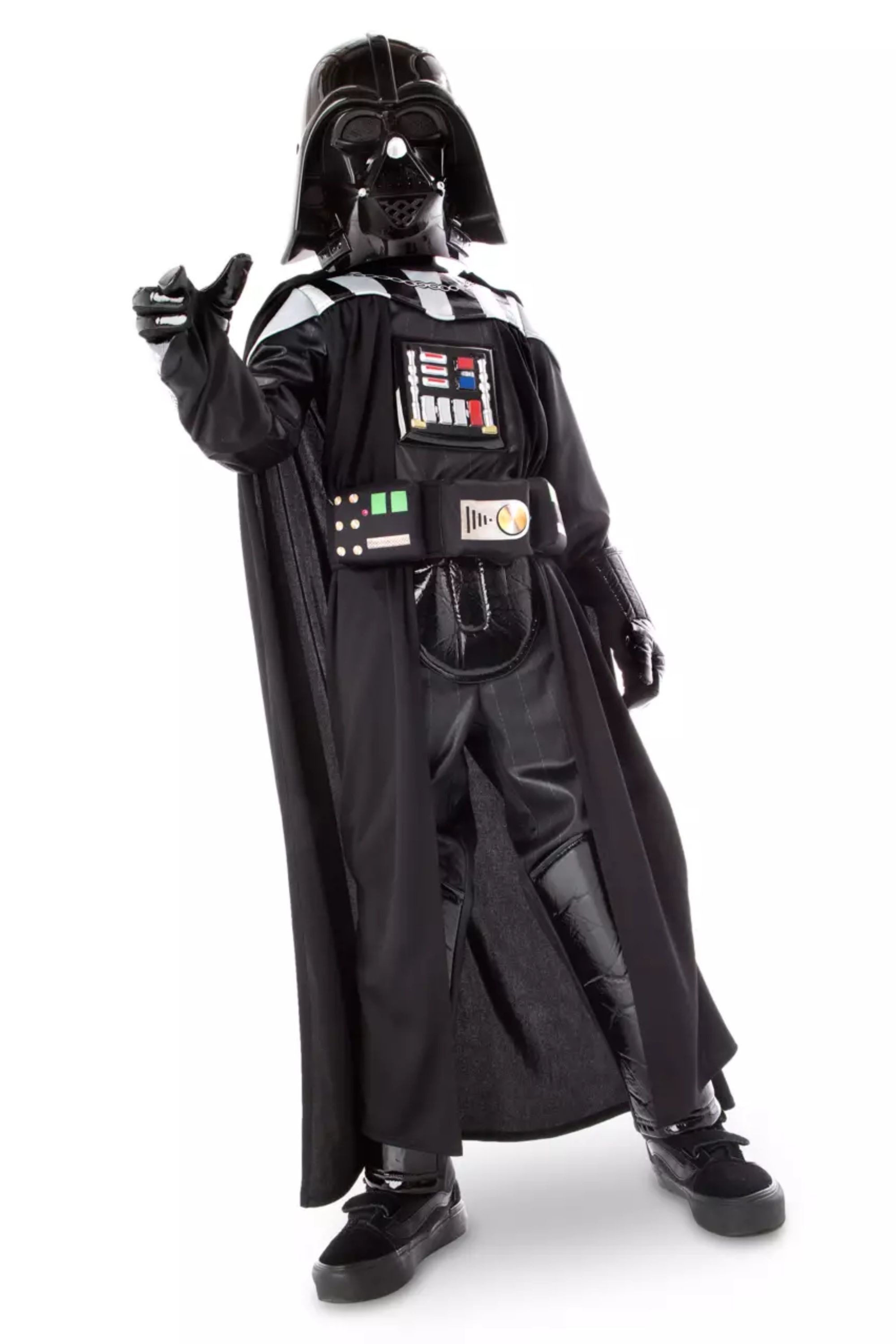 Darth Vader Costume
I Find Your Lack Of Officially Licensed Darth Vader Costume Disturbing
A Darth Vader costume for kids officially licensed by Disney, so the closest thing to the real thing you're likely to find. Mask, gloves, suit, and cape are all included, and there's a button the wearer can press to make it sound like they're uttering one of eight iconic Darth Vader phrases.
Pros
The most authentic costume of the most iconic villain in all of cinema
Don't just look like Darth Vader, sound like him too
Pretty reasonable price considering the quality of what you get
Cons
Is dressing your kid up as Darth Vader okay? I can't decide
Sorry about kicking things off in an obvious way, but I'm a simple guy. Darth Vader is not only one of the most recognizable characters in Star Wars, but he's also one of the most instantly recognizable characters in cinema full stop. Not only just his appearance, but the way he sounds too. You hear Vader's breathing for even a second and you know exactly who's coming. That's what makes this particular Darth Vader costume a step above any others you might find. Not only is it an officially licensed Disney product, but a button on the belt will have the costume emit one of eight different iconic Vader quotes when pressed. Dress your little one up as one of the most heinous villains in the history of fiction so they can inform your neighbors they've altered the deal after being given an orange instead of candy.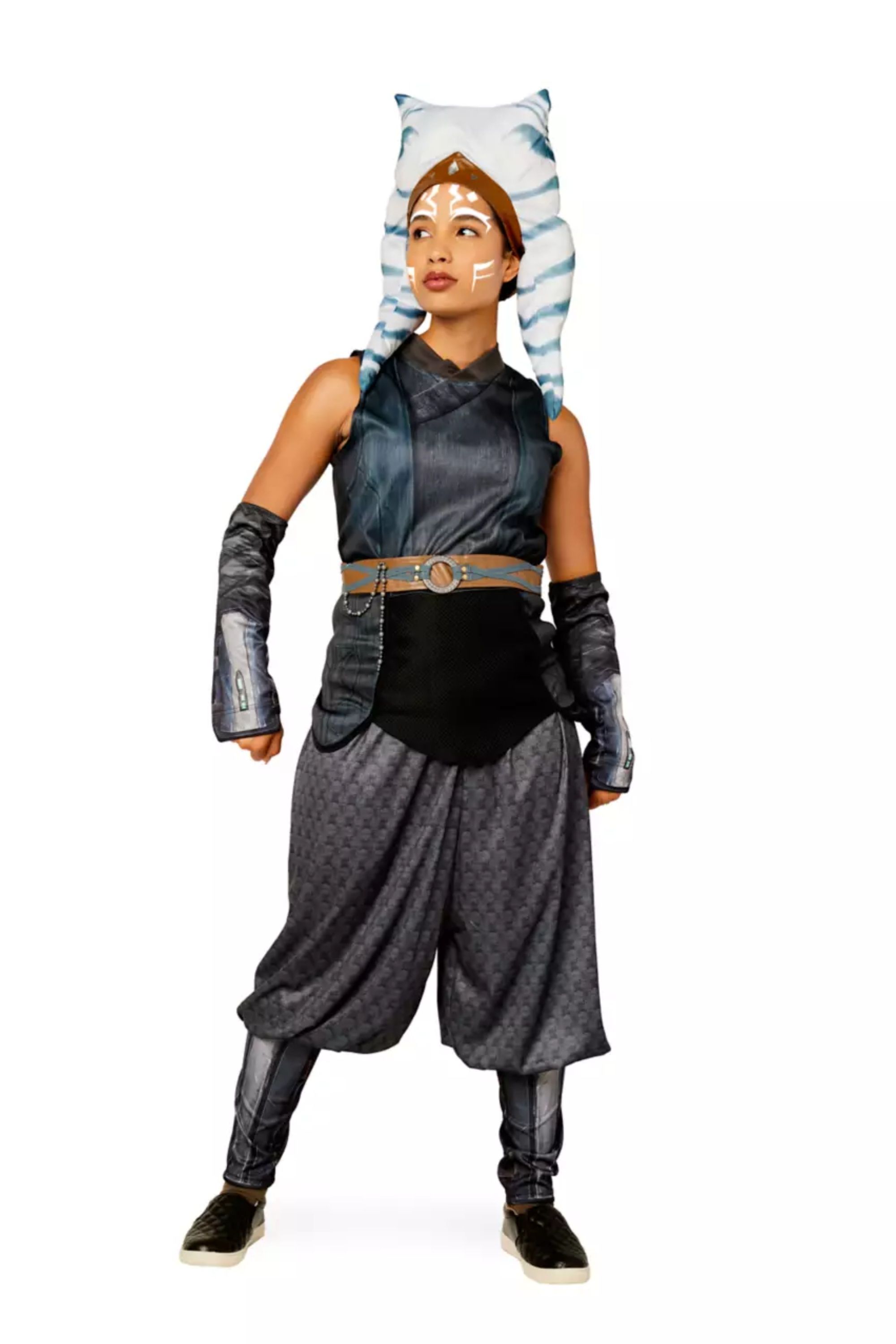 Ahsoka Tano Costume
I Am One With The Force, The Force Is With Me
Ahsoka has been a part of Star Wars canon for a while, but now she has her own show, she needs her own costume. Disney's official Ahsoka costume comes with everything you see in the picture, even the headdress which is apparently actually a part of the Jedi's head and not just there for show.
Pros
A lot included for the most authentic Ahsoka costume possible
About as relevant a Star Wars costume you could possibly wear this Halloween
Cons
Orange paint and white face paint not included, that part's up to you
Ahsoka has technically been a part of Star Wars canon for a long time, particularly through its animated projects. However, she stepped onto the Star Wars stage with the biggest spotlight when appearing in The Mandalorian. That was preparation for Ahsoka getting her very own series on Disney Plus, and since series one of the show will come to an end a few weeks before Halloween, you can expect to see a lot of Ahsoka costumes this year. This official costume will get you most of the way to achieving that with almost everything you need to become Ahsoka included. The only things missing are her lightsabers and, perhaps most important of all, the orange paint. If you want to be a fully authentic Ahsoka, you'll need to invest in some face paint.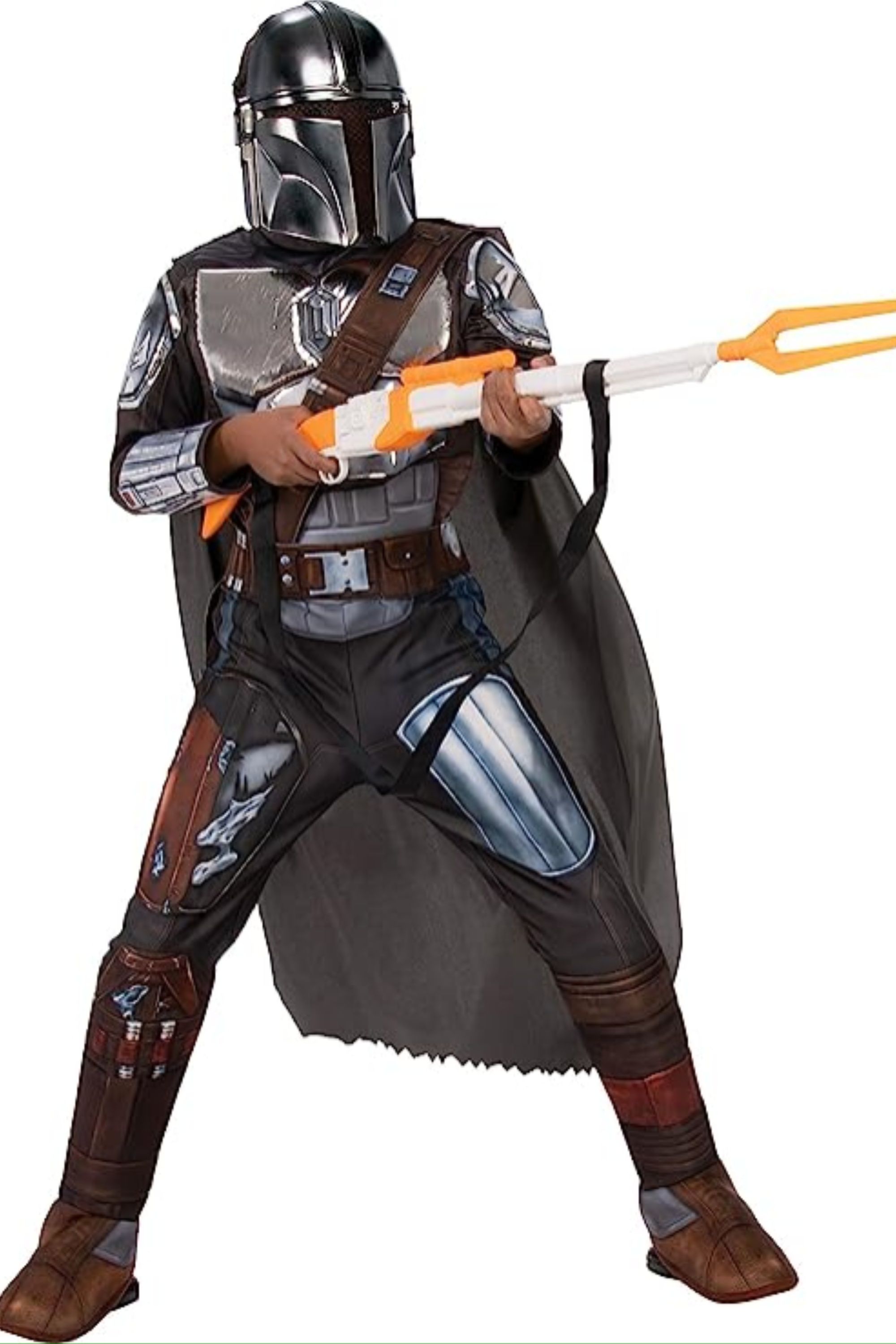 The Mandalorian Costume
This Is The Way (Blaster Not Included)
Rubie's officially licensed The Mandalorian children's costume comes with a jumpsuit that covers all of the wearer, right down to the shoes. The cape is also included, as is the helmet but as a half-mask. The blaster pictured needs to be bought separately.
Pros
Jumpsuit even covers your shoes
Half mask helmet and cape are both included
Cons
Helmet is only a half mask rather than the full thing
Blaster in the picture needs to be bought separately
Moving swiftly on from Ahsoka to the star of the show in which she was introduced to the Star Wars live-action universe, The Mandalorian. Din Djarin, the man under the flashy Beskar armor, has become a staple of the Star Wars canon since being introduced to fans three seasons ago. Odds are if your kids like Star Wars, they really like The Mandalorian, and this all-in-one costume lets them become one of their favorite characters from the franchise this Halloween. The jumpsuit that mimics Mando's suit covers everything from your neck to your feet, and it even comes with a half-mask helmet and a cape. You will need to buy the blaster separately though, even though it's pictured.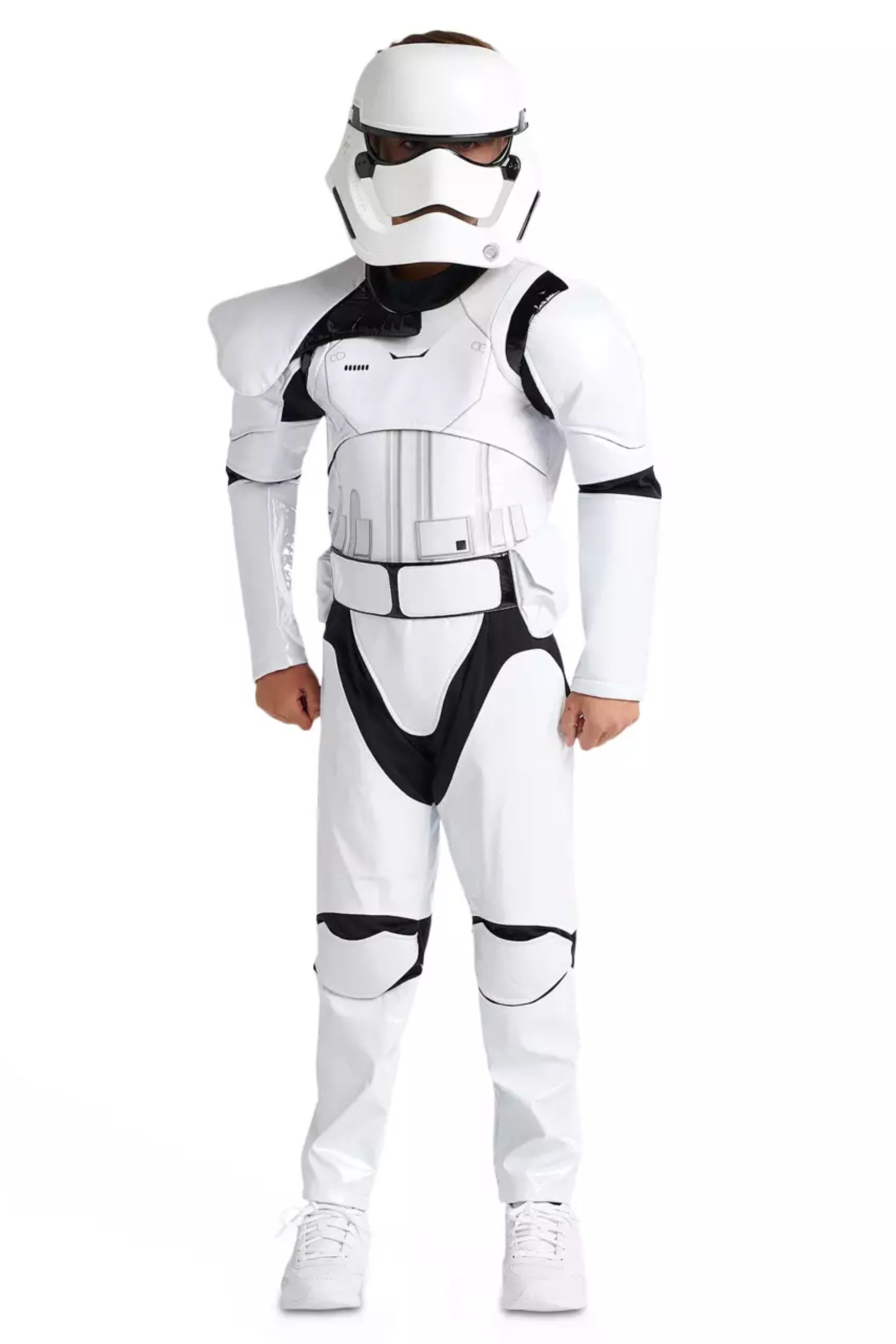 Stormtrooper Costume For Kids
Fot For The First Order
This official Star Wars Stormtrooper costume for kids lets your little ones look like they have pledged their allegiance to The First Order. Everything pictured is included with the costume including the body suit and the hard plastic mask.
Pros
Comes with everything included in the picture
Helmet has black mesh over the eyes so wearer can see out
Cons
Blaster not included. Maybe that's a good thing…
There are various villain types that are instantly recognizable, but none of them in all of cinema history come close to being as well known as Storm Troopers. Show almost anyone of any age a picture of a Stormtrooper and at the very least they'll know they're the bad guys in the original Star Wars movies. That includes kids, and even though they're the baddies, I'd hazard to guess some of your little ones like the idea of dressing up as them at Halloween. Blaster not included, but they'd just be firing off shots left, right, and center anyway.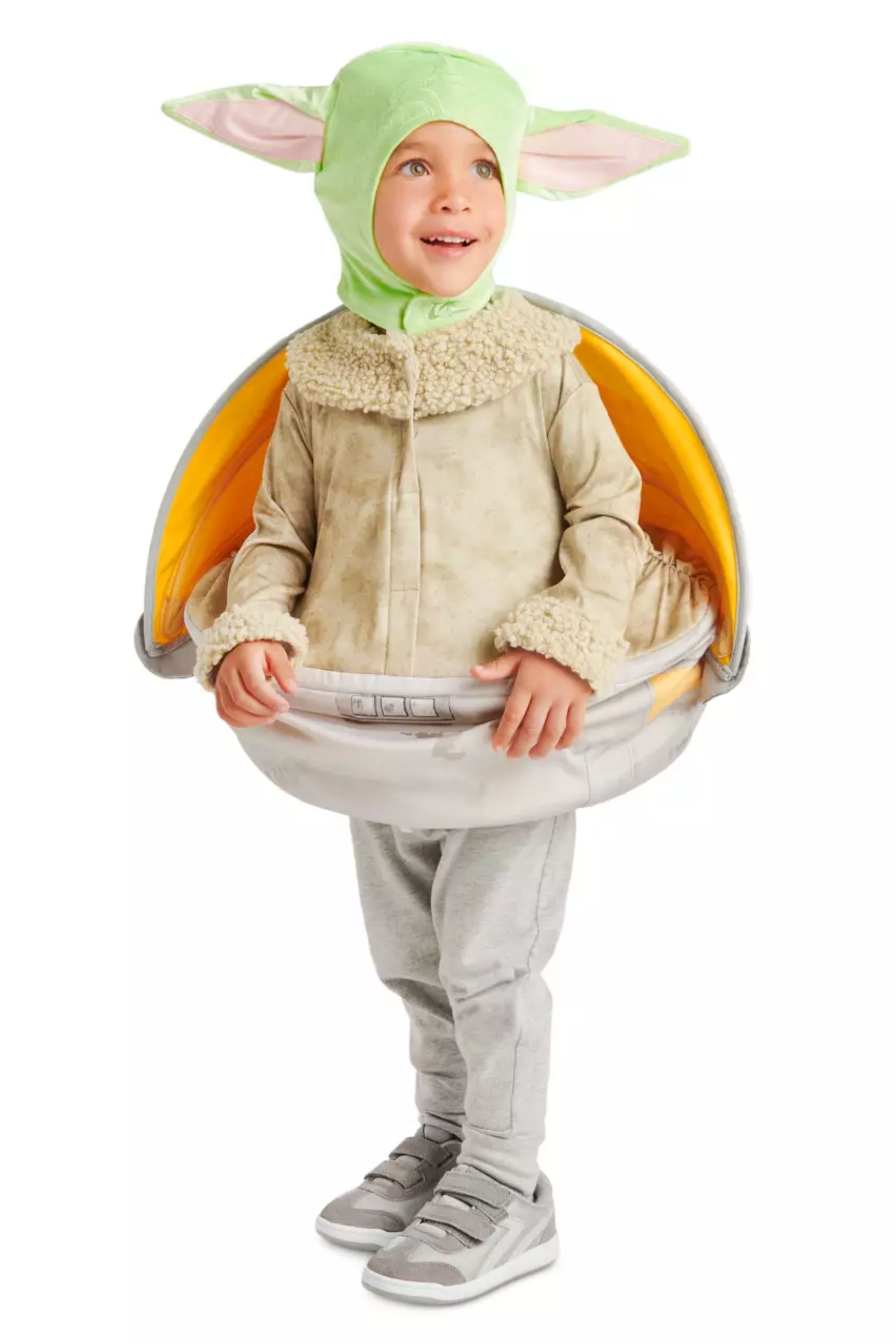 Grogu Hover Pram Costume
This Is The Way (Pram Is Included)
An officially licensed Disney costume that not only lets your little one assume the role of Grogu, but it also makes them look like they're hovering around in The Child's little pram. Well, sort of.
Pros
The Star Wars character your kids love most whether you like it or not
The perfect costume to go with the Mando one above
Cons
Doesn't really look like you're hovering, but that might be asking a little much
If you've got more than one child to dress up this Halloween and you like the idea of costumes that go together, this Baby Grogu outfit, along with the Mandalorian one right above it, is the perfect way to go should you want your little ones to be Star Wars-themed. The Grogu costume puts the wearer in the hovering pram The Child rides around the galaxy. Unfortunately, the costume version of the pram doesn't hover so whoever wears it will need to walk to get from place to place, or crawl depending on how old they are. Hey, wanting it to defy gravity might be a little much to ask from a $40 costume.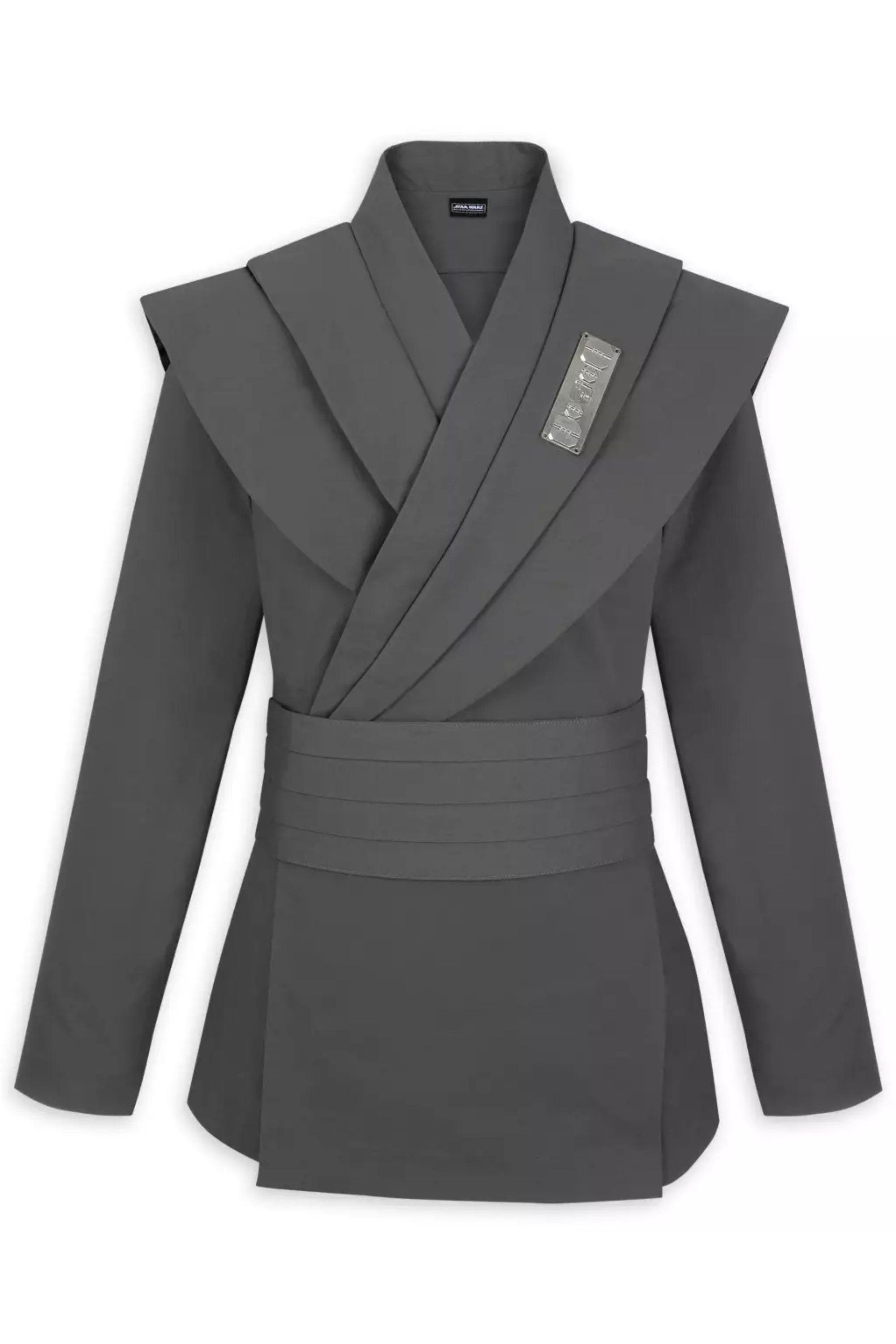 Star Wars Formal Tunic
Smarten Up, Jedi
The officially licensed Star Wars tunic lets you dress up as someone from a galaxy far, far away in a far more formal way. A gender neutral design and fitting for just about any occasion, even ones that don't require costumes.
Pros
A lot less garish than most Star Wars costumes
Can be easily incorporated into other Star Wars costumes
Cons
Pretty expensive for nothing more than a tunic
Not everyone who wants to rep Star Wars at Halloween wants to wear a helmet all night or paint their entire body orange. If that's you, then maybe Disney's formal Star Wars tunic is the costume you've been looking for. Despite how plain and simple it is, one look at the tunic and you'll likely recall some of the times you've seen it in the movies and shows. For me, I immediately imagine it on Luke Skywalker. It is a little pricey considering you get nothing more than the tunic itself, but hey, if you want to look like one of the smarter Star Wars characters, you have to pay for it. You can also make it part of a larger costume if you want to splash out.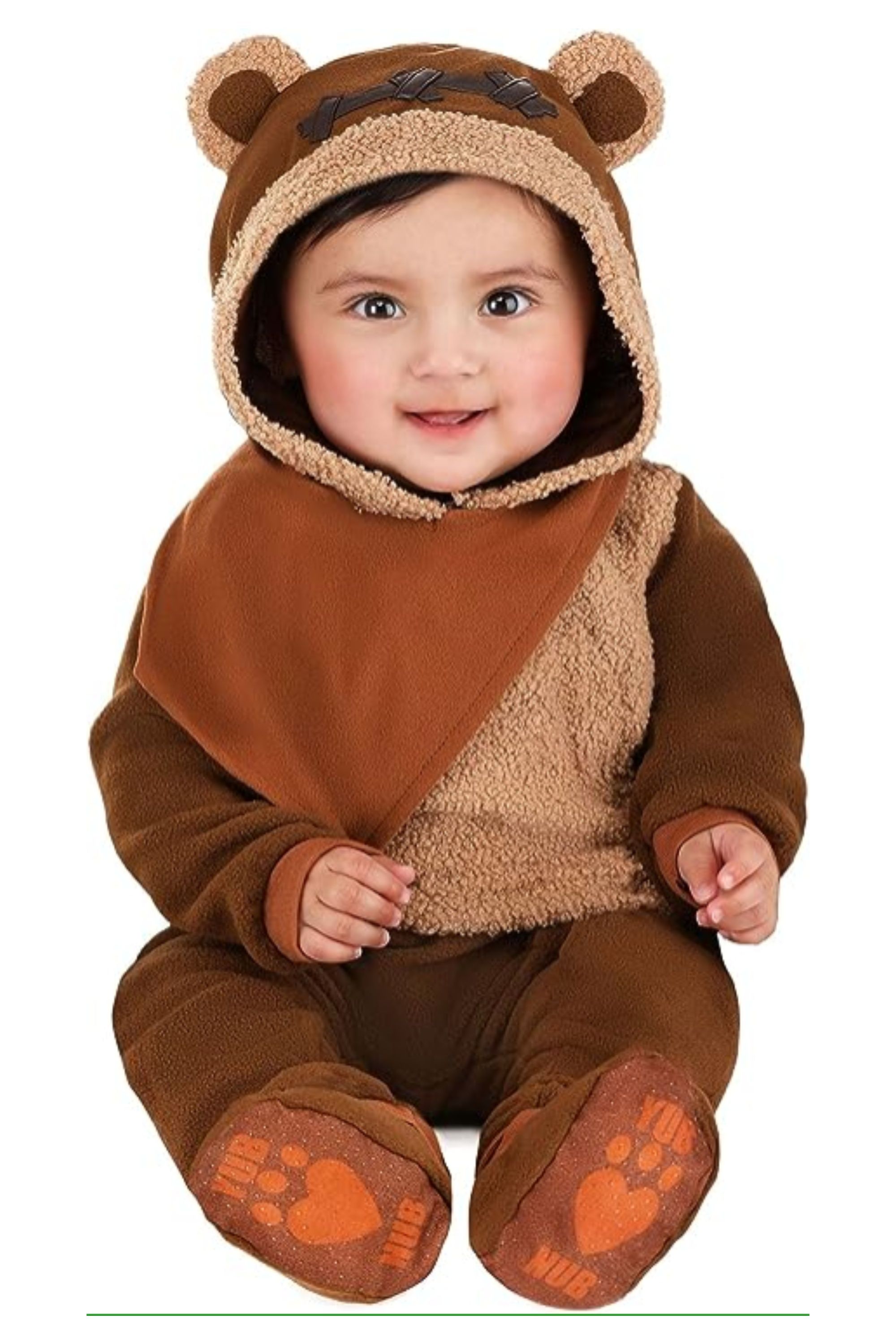 Baby Ewok Costume
Yub Nub
Ewoks were basically added to Star Wars to give its creators something cute they could then turn into toys. Now Ewoks have been a part of Star Wars for so long that your baby can become one via this officially licensed Baby Ewok costume.
Pros
An even more adorable version of Star Wars' most adorable character
Available in a few different sizes
Cons
Cost varies depending on the size you order
Might misread what it says on the feet from a distance
Every major series needs an adorable little character, or a group of them, that kids can fall in love with so they can then be turned into toys for those kids, or their parents, to buy. Ewoks arguably started that trend, and various other examples have followed in their tiny footsteps. First introduced in Return of the Jedi, Ewoks have become a key and well-loved part of Star Wars canon, and now you can turn your baby into one. Don't worry, not forever, just temporarily via this baby Ewok costume. Available in a few different sizes, and if anyone dare ask if they're a teddy bear, you have my permission to stop the Halloween party so you can make them watch the original trilogy from start to finish.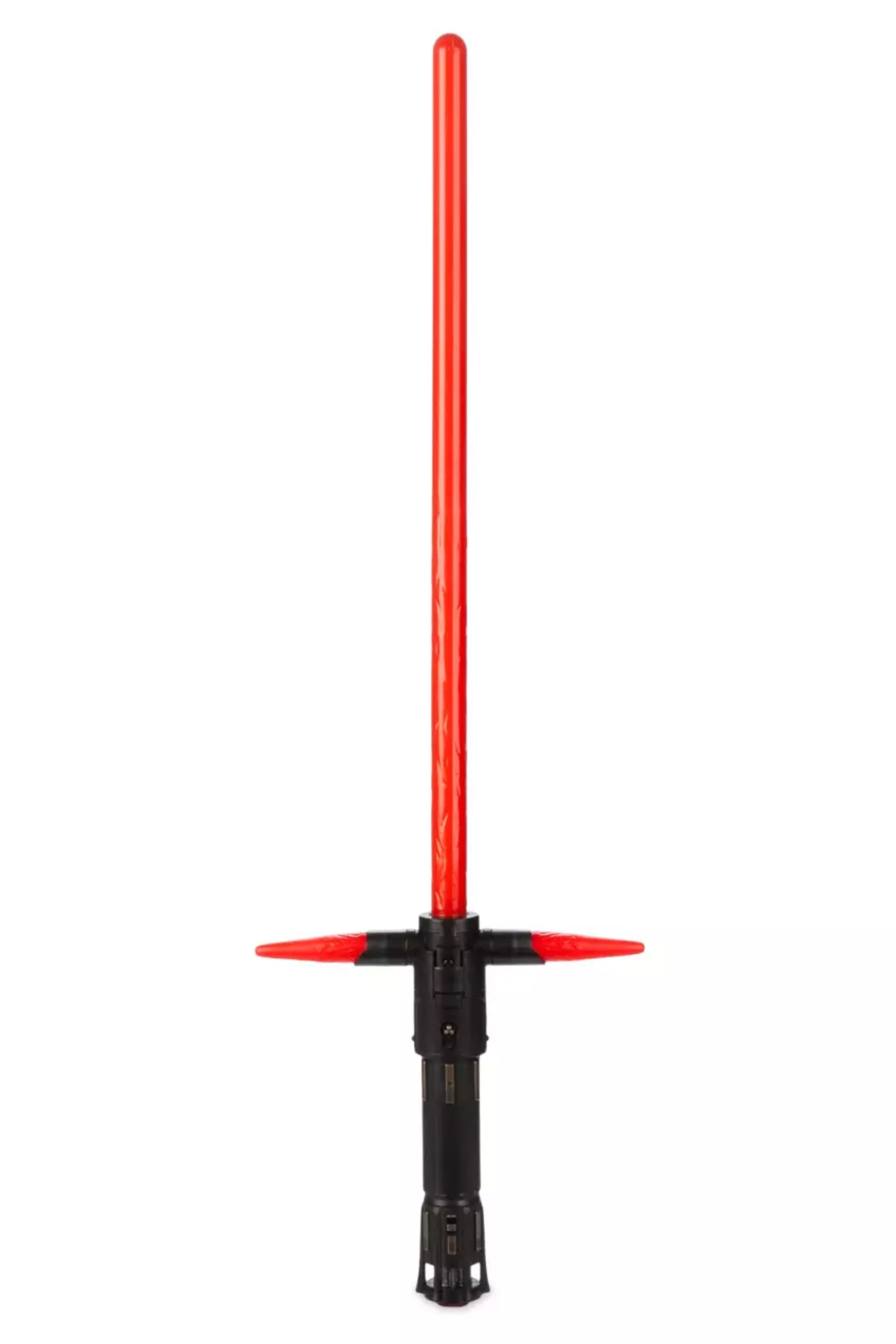 Kylo Ren Lightsaber Toy
Embrace The Dark Side
It takes something special for a lightsaber to really stand out after almost 50 years of them. Kylo Ren managed that with his crossguard design. The villain's lightsaber has been turned into this toy and is now available to complete your costume.
Pros
Possibly the coolest lightsaber design to date
Relatively cheap option to complete a costume
Other lightsaber designs available
Cons
Pretty basic but there are more expensive options
If your Star Wars costume is almost complete and you're here looking for a finishing touch, perhaps this is it. Odds are the thing needed to make a good Star Wars costume great is a lightsaber, and whether you love the latest trilogy or hate it, Kylo Ren's crossguard lightsaber may well be the coolest design the series has seen so far. If you turn the lights off, you'll be able to see the lightsaber glow, and it even makes the iconic humming sound. There are other designs available too if you're worried the dark side might consume you.
FAQ
What Is The Scariest Scene In Star Wars?
Even though Star Wars is arguably suitable for all the family, there are quite a few very scary moments throughout the series. When Luke is forced to walk over the Sarlacc pit is one of the moments considered to be among the scariest.
Where Are The Original Star Wars Costumes?
You might have seen some of the costumes and props used in the original trilogy at various events, but when not being showcased, anything that has survived this long is kept at the Lucasfilm Archives on the Skywalker Ranch.
NEXT: Best Halloween Pokemon Plushes