There are a lot of Nintendo Switch games. Almost definitely too many for one single person to ever play. In fact, there are so many Switch games available to buy right now that the internet can't decide how many there actually are. While a number just north of 4,500 (told you it was a lot) seems to be one a lot of people agree on, others think there are actually more than 5,000 games on the console. Considering how difficult it can be to navigate the Nintendo eShop, I'm not surprised there's not one definitive answer when it comes to the total.
RELATED: Best Controllers For Nintendo Switch
Navigating the eShop can also make it difficult to find something you actually might like to play. A real shame as you don't need me to tell you there are some fantastic games waiting to be played on Switch. Some of the best ever. The console isn't the third best-selling system of all time for no reason. While I can't help you play 5,000 Switch games, I have picked out some of the best ones available right now. There are options below for everyone, and keep checking back as this guide will be updated as great new Switch games are released.
Best Nintendo Switch Games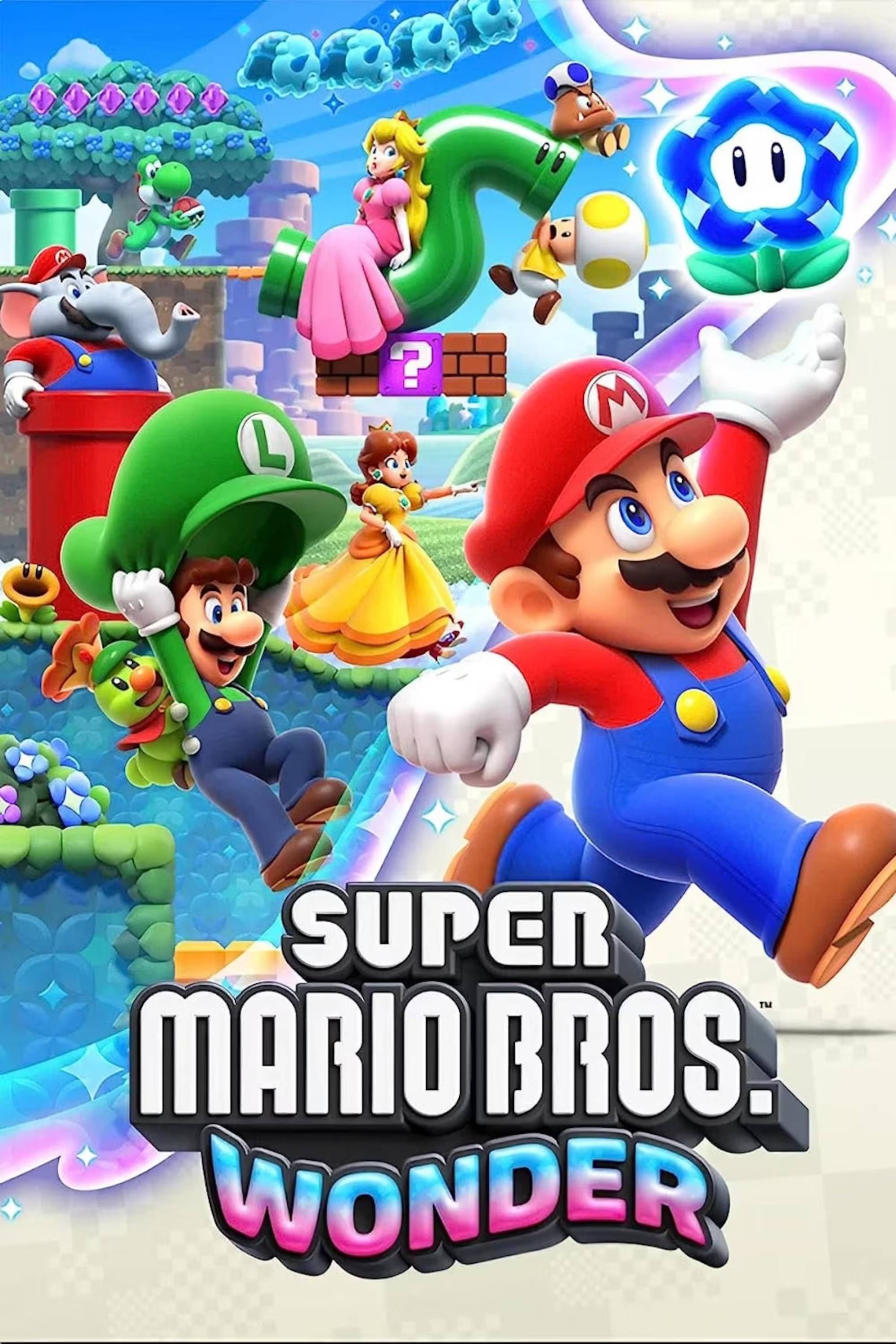 Super Mario Bros. Wonder
Best Mario
Mario Reimagined
Super Mario Bros. Wonder is a brand new 2D Mario game launching exclusively on Nintendo Switch. Reimagining the original Mario game format yet again, it will include a lot of firsts for the series such as Elephant Mario and a playable Princess Daisy.
Pros
Possibly one of the very best 2D platformers ever made
First new Mario game since the Mario movie
Cons
Harder levels may be too challenging for younger players
2D Mario is back with a brand new entry. Arguably the first new 2D entry in the Mario series since the last few installments have been polished and added-to versions of the same game. Super Mario Bros. Wonder is the right name for it too as there are countless moments where you'll wonder how Nintendo has managed to pull off something like this in a series that has been running for almost 40 years. A reimagination of an age-old formula in every sense of the word and a game that can be played with all the family. Fantastic co-op, levels with star difficulties so you can judge what lies ahead, and endless replayability.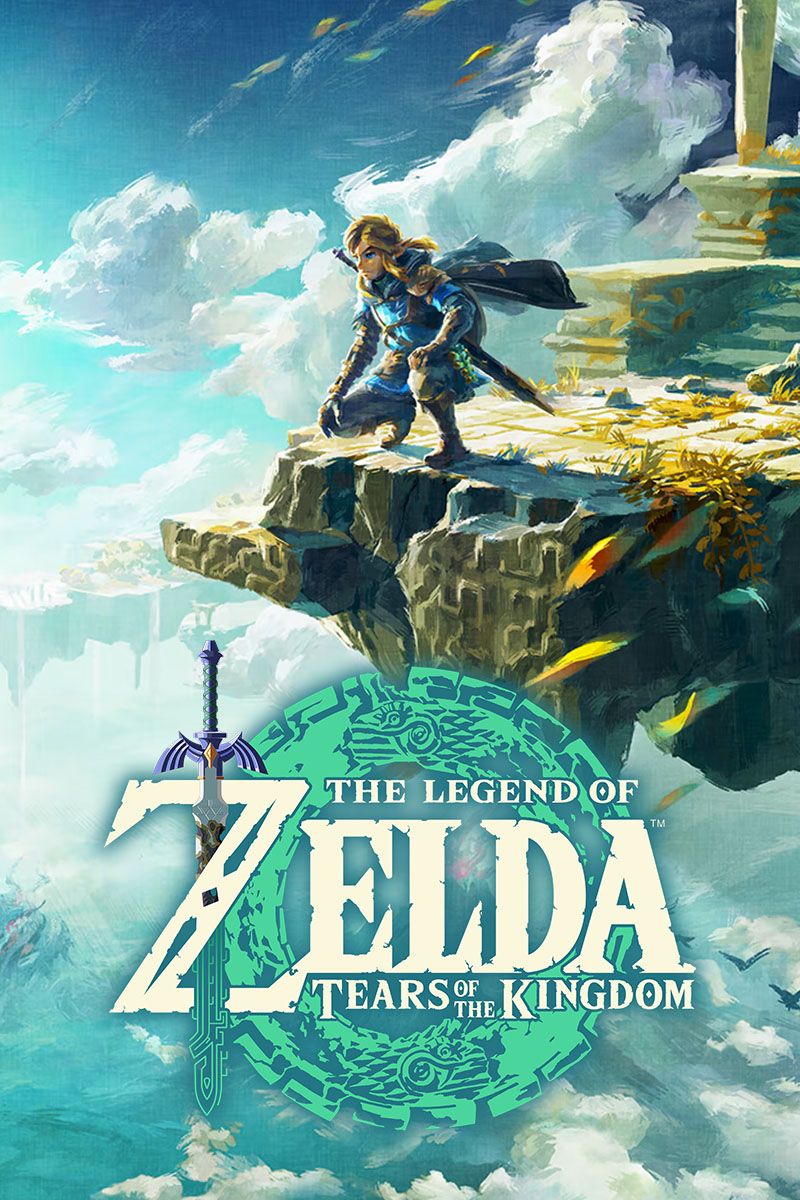 The Legend of Zelda: Tears of the Kingdom
Best Overall
Wait, You've Not Played The Best Game Ever Made?
The Legend of Zelda: Tears of the Kingdom is a direct sequel to the Nintendo Switch hit Breath of the Wild. In it, Link must team up with Princess Zelda to rid Hyrule of another threat to its existence.
Pros
Legitimately might be one of the best games ever made
Easily a game that can occupy you for the rest of the year if you let it
Cons
Bad idea to dive in now if you've got your eye on upcoming releases
I know most of you reading this probably don't need to be told about Tears of the Kingdom, but this is a guide filled with the best Switch games to play right now. Despite months having passed since it finally arrived, I'm still playing it, and I know damn well I'm not the only one. If you're looking for a game you can play pretty much endlessly with so much to do that you'll almost definitely never experience all of it, then Tears of the Kingdom is that game. So expansive and impressive that it fitting on a single Switch cartridge is a borderline miracle. The only downside is it will occupy all of your gaming time for the foreseeable future if you let it, and I highly recommend that you do.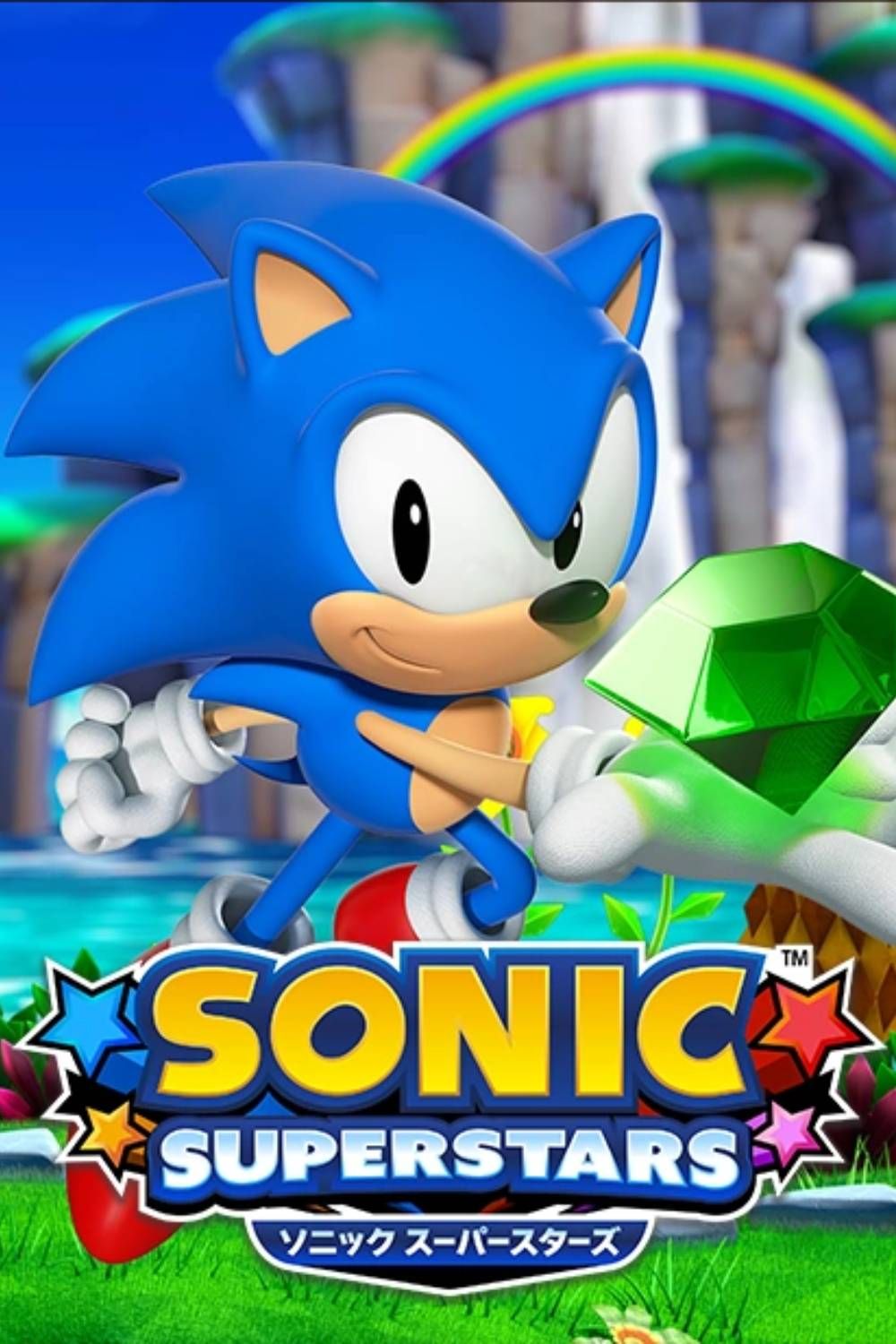 Sonic Superstars
Best Sonic
For The Classic Sonic Fan In Your Life
Sonic Superstars is an all-new 2D Sonic game, featuring updated graphics. You can play as Sonic, or one of his friends – Amy Rose, Knuckles, or Tails – as you battle the nefarious Dr. Eggman once more.
Pros
Clearly inspired by the original games
Up to four players can play at the same time
Cons
Launch has been overshadowed by Wonder
Sega went ahead and launched a brand new 2D Sonic game three days before Mario Wonder and you know what, fair play. I'm not going to try and claim Sonic Superstars is as good as Wonder, but if you like Sonic games, particularly the ones that kicked off the blue blur's run 30 years ago, then you're going to like Superstars. While the homages to the old games are there, this is one of the first Sonic titles that hasn't used the game's past as a crutch. It's also the first to include four-player co-op making this another option for anyone looking for games to play with others.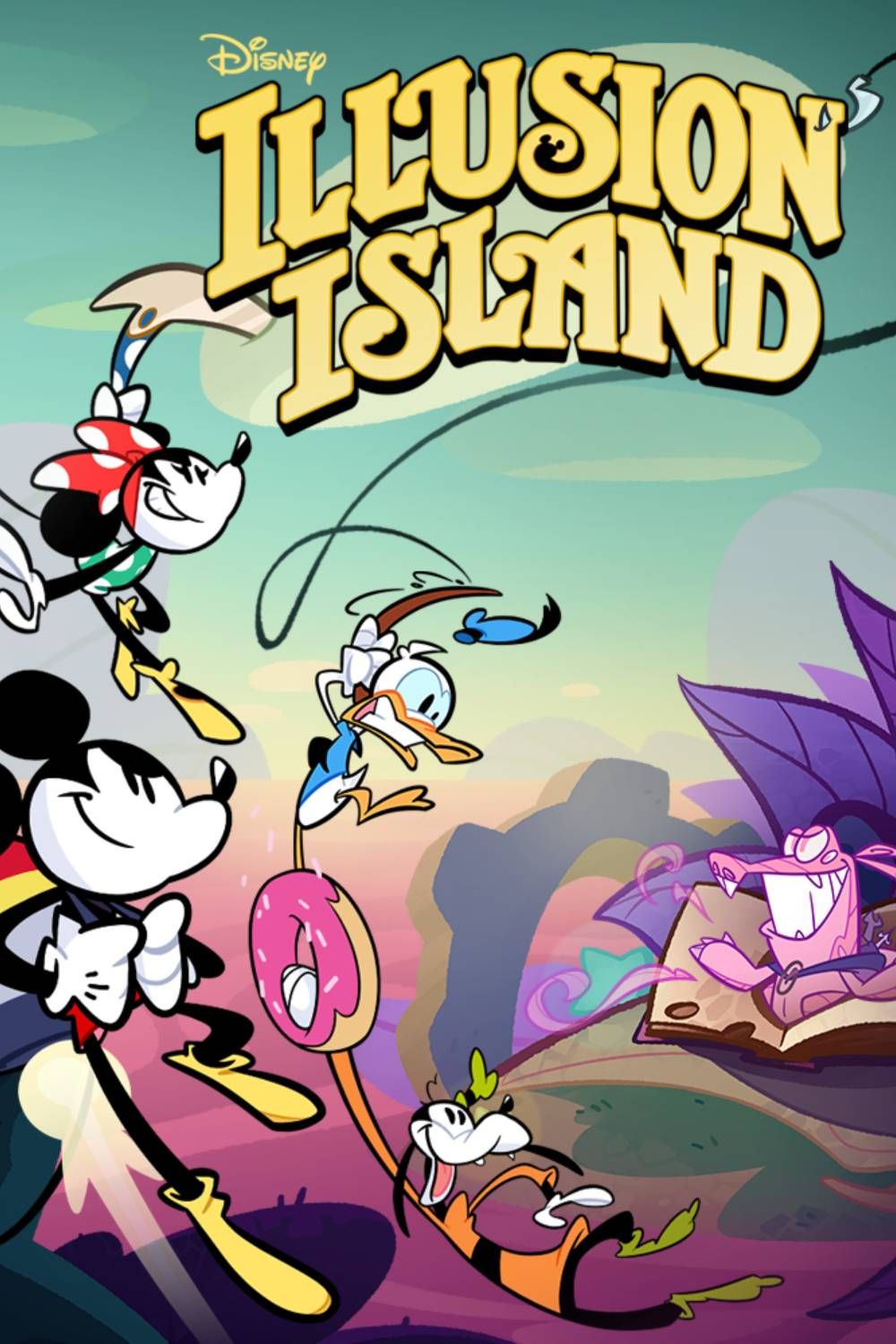 Disney Illusion Island
Best For Families
Simple Sidescrolling Fun
Disney Illusion Island is a platformer in the vein of classic House of Mouse games of the 1990s. As Mickey and his friends, you must run, jump, and avoid enemies in order to collect a series of stolen magic books. 
Pros
Very easy to pick up and play
As many as four players can play at a time
Cons
Might be a little too easy for some players
Video games might be a distant third for Disney behind movies and TV shows, but it has released some absolute bangers over the years. The Lion King and Toy Story are two classics that spring to mind. Illusion Island arguably ranks up there with those classics. Choose between four of the most iconic Disney characters of all time and embark on a somewhat short, but incredibly entertaining sidescrolling adventure. Up to four players can go on that adventure at the same time, and Illusion Island is exactly the kind of game you can hand to a casual-gaming family member and they'd easily be able to follow along. The perfect pick for family gaming time.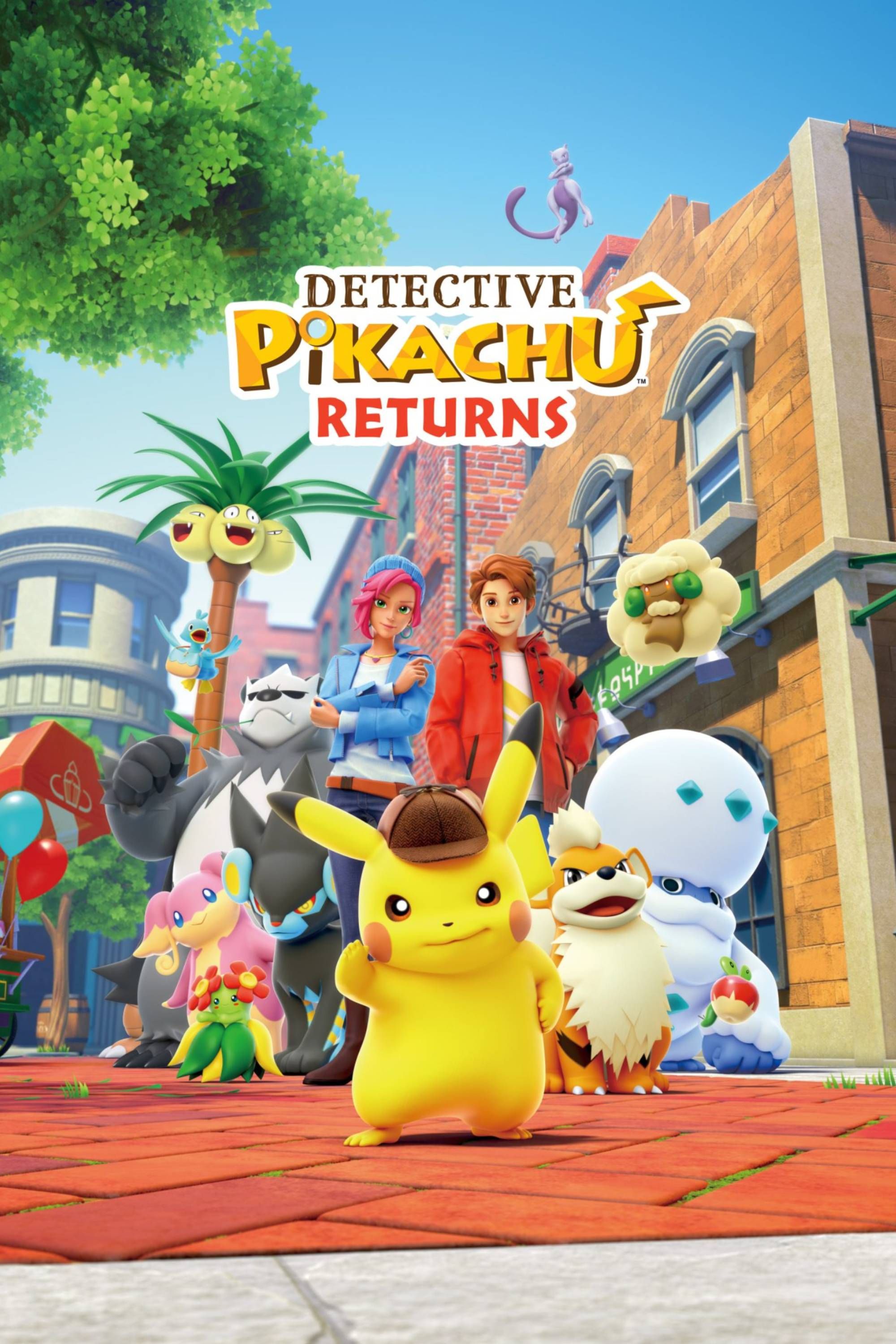 Detective Pikachu Returns
Best Short Game
Wait, How Do They Not Know Who His Das Is? There's Been A Movie.
Detective Pikachu Returns is the sequel to the Nintendo 3DS game. Releasing exclusively on Nintendo Switch, it takes place in Ryme City, where once again Pikachu must partner with Tim Goodman to solve a mystery.
Pros
Pokemon games rarely missed
Series' fame has been elevated by movie of the same name
Cons
Pretty basic
Can tell it's been in development a while
Detective Pikachu is back, as promised. The Switch sequel that has been in the works for a while. Detective Pikachu Returns takes place a couple of years after the residents and Pokemon of Ryme City were terrorized by the R outbreak. Still in search of his father, Tim Goodman continues solving crimes alongside his Pikachu, a Pokemon who can understand every word he's saying. Together, you will piece together mysteries and have fun doing it. The ideal Switch game to play in bed or when winding down as it takes minimal effort and really shouldn't stress you out.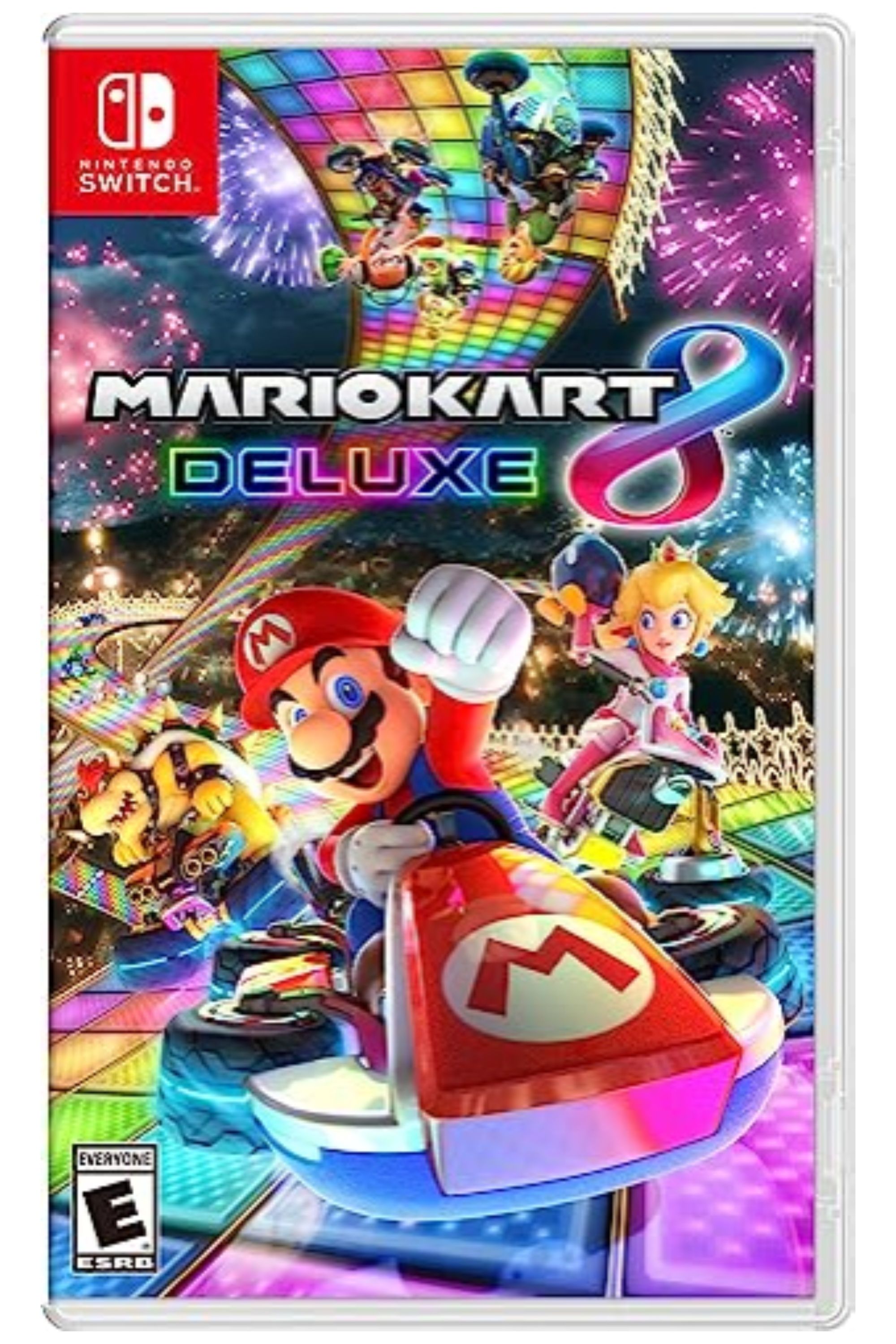 Mario Kart 8 Deluxe
Best Online
All New Content For A Game That Never Gets Old
$50 $60 Save $10
Mario Kart 8 Deluxe is an expanded version of the racing game originally launched on Nintendo Wii. It features new characters, an updated battle system, and more than 50 tracks. 
Pros
One of the best-selling games of all time
Lots of DLC to dive into
One of the only Switch games worth playing online
Cons
NSO Expansion Pack or separate payment needed for DLC
Still close to full price for a six year old game
Wait, Mario Kart 8 Deluxe, a game that launched alongside the Nintendo Switch in 2017, on a list of the best games to play right now? Yes, and there's a very good reason for that. In a move I can only assume was made to stop everyone asking about Mario Kart 9, Nintendo has been releasing waves of DLC for this six-year-old game. It's pretty great DLC too, introducing new and classic tracks from Mario Kart's past as well as a bunch of new characters (Diddy Kong, yay!). Five of the six waves of DLC have been released, and the final drop may well have happened by the time you read this. The only downside is you need to be subscribed to NSO's Expansion Pack to access the additional content, or the Booster Course Pass can be bought separately.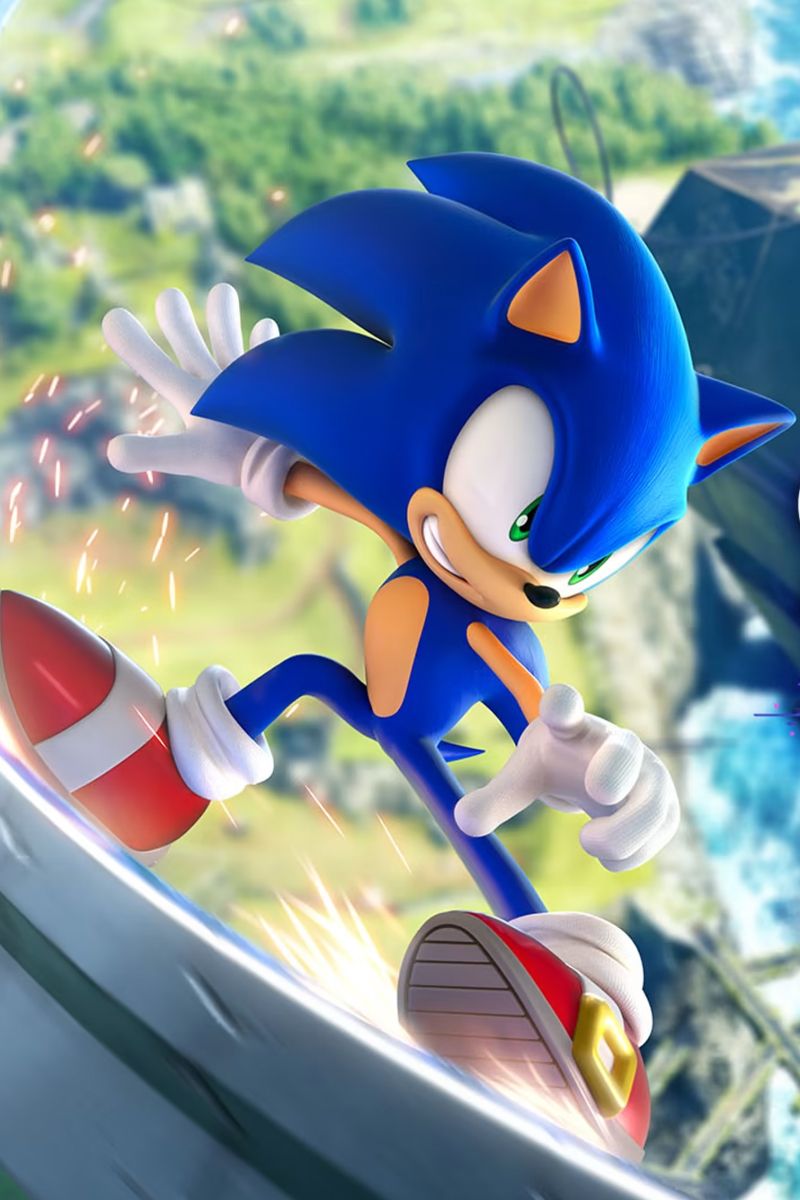 Sonic Frontiers
Best DLC
Go Back To The Starfall Islands
$32 $60 Save $28
Sonic Frontiers drops you into a large open world for the first time in the series, with the aim of collecting the Chaos Emeralds scattered across the Starfall Islands. As always, you'll have to content with Doctor Eggman and his dastardly plans.
Pros
Fantastic addition to an already great Sonic game
Tails, Knuckles, and Amy now playable
Cons
The difficulty has been upped considerably
A year has passed since the launch of Sonic Frontiers, a game marking the beginning of an entirely new generation of 3D Sonic games. However, if you skipped it last year, now is the best time to pick up a copy. Frontiers recently received its Final Horizon DLC. A free update that has added even more to the Sonic game's story. It also makes the other main characters playable and follows on from two other free updates rolled out since launch. Buy it now and you'll be getting more game for less than those who bought it on release day.
FAQWhat Games On Nintendo Switch Are Free?
There are a lot of free games on Nintendo Switch. Fortnite, Rocket League, and F-Zero 99 are among them. There are also NES, SNES, and Game Boy libraries available to NSO subscribers, as well as GBA, N64, and Sega Genesis games to play if you have the Expansion Pack.
Why Are Switch Games So Expensive?
You may have noticed that some of the games above are pretty pricey. The Switch's big sellers tend to keep selling over the course of years. Unlike games on most other platforms, top Nintendo title sales never slow to a crawl. That means games like Mario Kart 8 Deluxe and Tears of the Kingdom will remain at full price for years.
NEXT: Nitro Deck Review: The Joy-Con Alternative You've Been Waiting For