In football, one of the greatest tools teams use on match day is the tactical setup, otherwise known as the formation. In FIFA 23, this is no different. You can unlock the peak strength of your team by lining up your players with all the correct tactical instructions.
Related: FIFA 23: Best Young Center Forwards To Sign In Career Mode
These formations are heavily influenced by the team you use and the players on your squad, and most of the bigger teams already have a lineup of players that can make any tactical setup work. However, suppose you're the manager of a smaller team. In that case, these formations give you an added advantage against both opponents your size and even more formidable opponents.
8
The Classic 4-4-2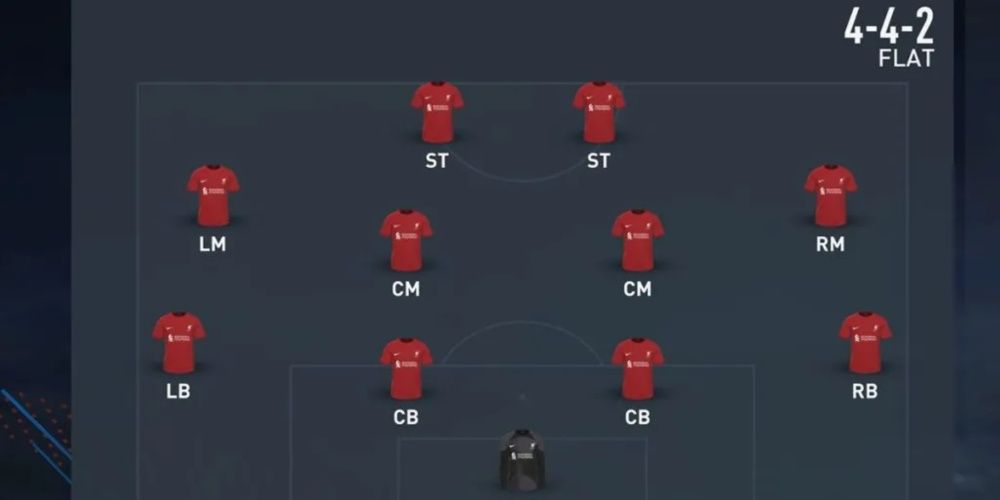 The 4-4-2 is one of football's oldest and most trusted tactical setups. It relies on a solid and rigid structure with strict, non-fluid roles assigned to each player on the pitch. It is both offensively effective and defensively reliable.
These days, the 4-4-2 might be considered dated and has slowly been pushed out in favor of more fluid, flashy, and imaginative formations that allow players to roam around the pitch and fulfill more than one role. While these more inventive formations are synonymous with football as you know it today, the 4-4-2 is a solid formation that yields consistent results for smaller teams that can't afford the more talented and versatile players that are seen all over the modern game.
7
The Versatile 4-1-4-1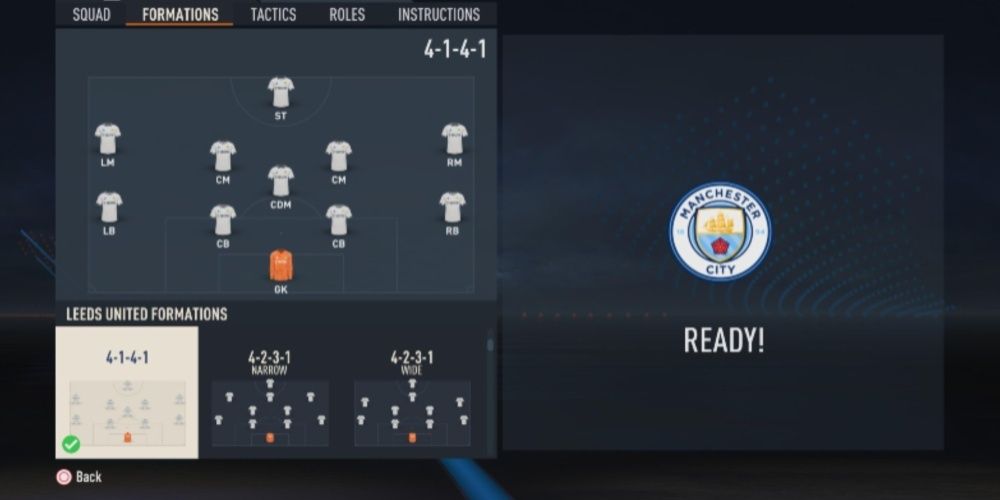 The 4-1-4-1 formation is a brilliant attacking formation with more than one outlet to provide goal-scoring threats, which are essential to winning matches in FIFA. The formation allows smaller teams to move forward through several mediums without worrying about getting caught on a counterattack.
The formation works best with a target man up-front and two pacey wide midfielders that can feed in crosses from the bylines on either flank. The formation also relies on two central midfielders that can connect play from your backline to your forward if you want to maintain possession. Another essential component is the central defensive midfielder, who can serve as an extra man in defense and also contribute to forward passes during offensive moves.
6
The Solid 3-5-2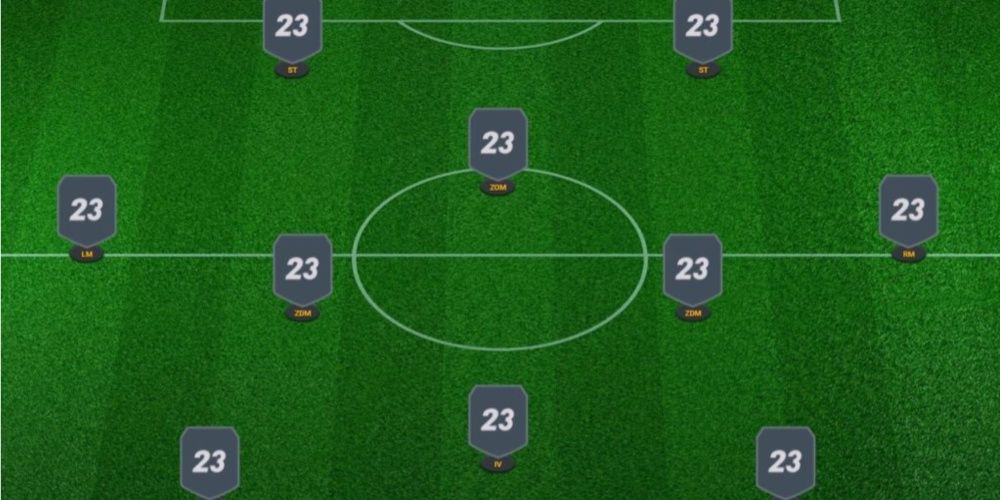 The 3-5-2 formation provides you with an extra center back that you can rely on for defensive stability throughout the game. The formation also allows you to field wingbacks in the wide midfield positions that can join the attack when your team is in possession and can quickly drop deep and offer an additional two men in defense, giving you five defenders, a problematic setup for any team to break down.
Related: FIFA 23: Best Players From La Liga To SIgn In Career Mode
During attacking scenarios, the two strikers up top can play off each other to break down the opposition's defense with quick one-two passing. Ideally, you should line up with a target man and a pacey forward as your strikers. With the target man, you can whip in crosses from the byline with your wingbacks. The pacey forward can wait on the shoulder of the last defender for through balls from your midfielders.
5
The Possession Heavy 3-4-2-1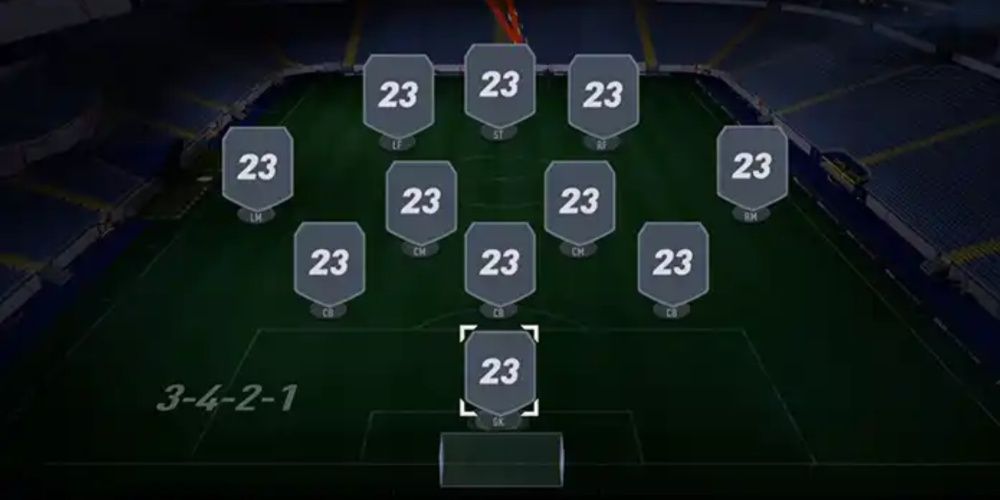 The 3-4-2-1 formation allows you to keep the ball away from your opponents and control the midfield for as long as possible while looking for an offensive outlet to exploit. The formation can be lined up in several ways, depending on whether you want to prioritize defense or offense.
In a more defensive setup, your wide players can be tireless wingbacks that add width to the attack and two extra men in defense. The midfield can also be set up however you like, as you have four players to set up in any position that fits your tactical vision. You could include an offensive, central, and defensive midfielder on the same pitch. Depending on the attacking outlet you choose to exploit, you can have a target man or a pacey forward as your lone striker up top.
4
The Controlled 4-1-2-1-2 Narrow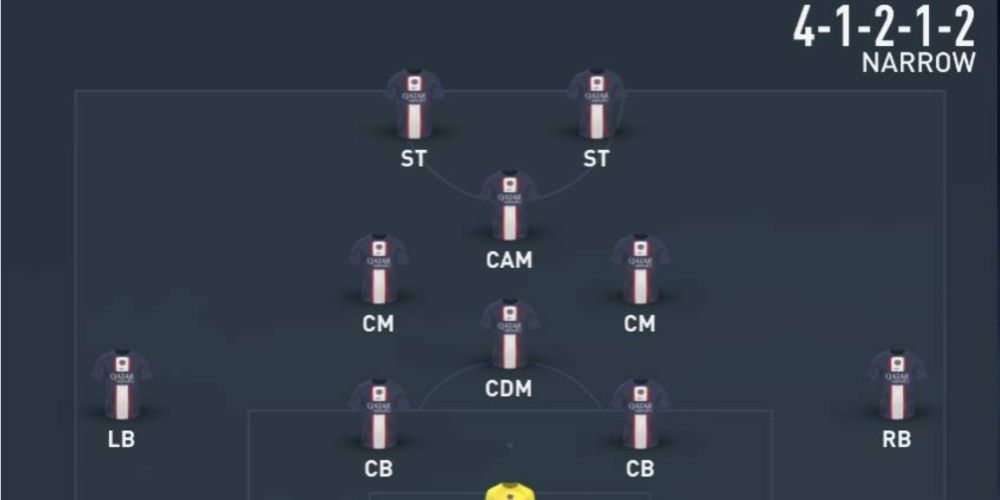 The 4-1-2-1-2 formation can be tweaked to fit many tactical setups, but the narrow version is the best way for a small team to line up using this formation. This version of the formation sacrifices wide play in favor of a more central, pass-heavy style of play.
The central defensive midfielder serves as extra defensive cover and a passing outlet to progress the ball from the defense to the offense. Fielding a pacey forward will allow you to exploit through balls, and partnering that pacey forward with a target man will allow you to launch crosses into the box whenever the opportunity presents itself.
3
4-3-2-1 The Christmas Tree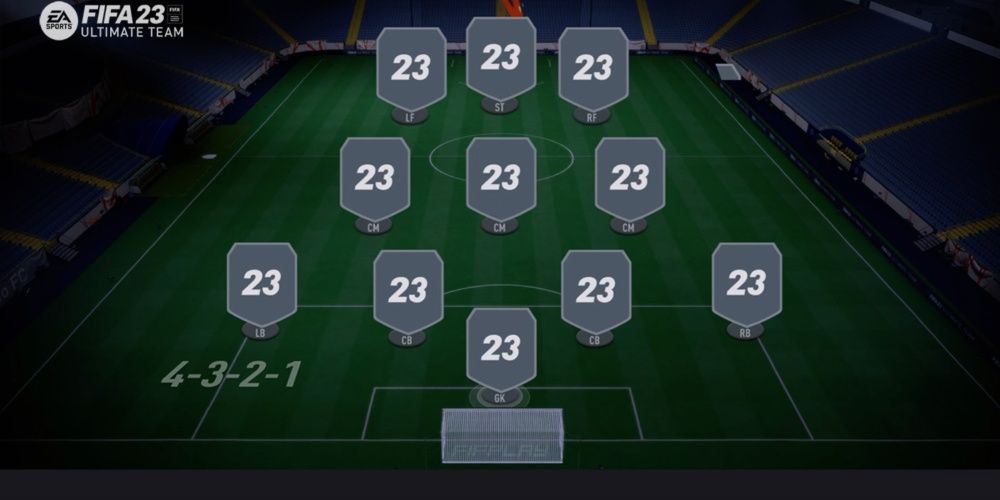 The 4-3-2-1, affectionately called the Christmas tree formation, is an attacking formation that aims to keep the ball away from your opponents while maintaining control over the midfield.
Related: FIFA 23: Best Players From Bundesliga To Sign In Career Mode
This formation works best with creative players with decent passing abilities and composure. Using this formation, you will frustrate your opponents with your close-quarter passing and have access to various scoring opportunities going forward. Wide play is also an option, and fielding two pacey wingbacks on either flank will give you an edge in both attacking and defending.
2
The Reliable 4-2-2-2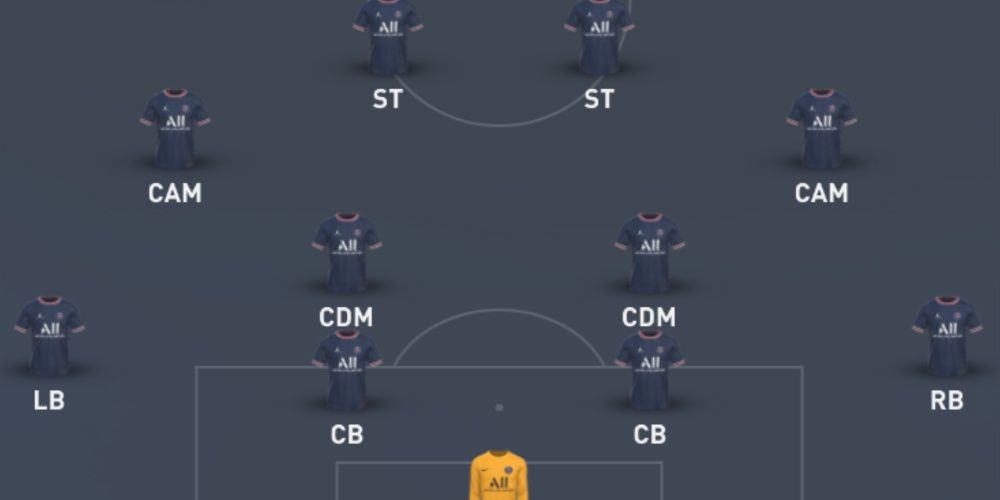 The 4-triple-2 formation is a versatile tactical lineup that allows you to field and set up any player style with their strengths and your opponents' weaknesses in mind. The 4-triple-2 can be a wide formation if you choose to field two wide midfielders on the flanks, which will work well against a team that likes to play centrally.
Keeping the balls on the flanks will force their players to spread all over the pitch, messing up their tactical setup and freeing up the midfield for more direct attacks. If you take a narrower approach, fielding two central midfielders and two offensive midfielders will give you complete control over the midfield and allow you to reach your duo up front with little resistance.
1
The Explosive 5-4-1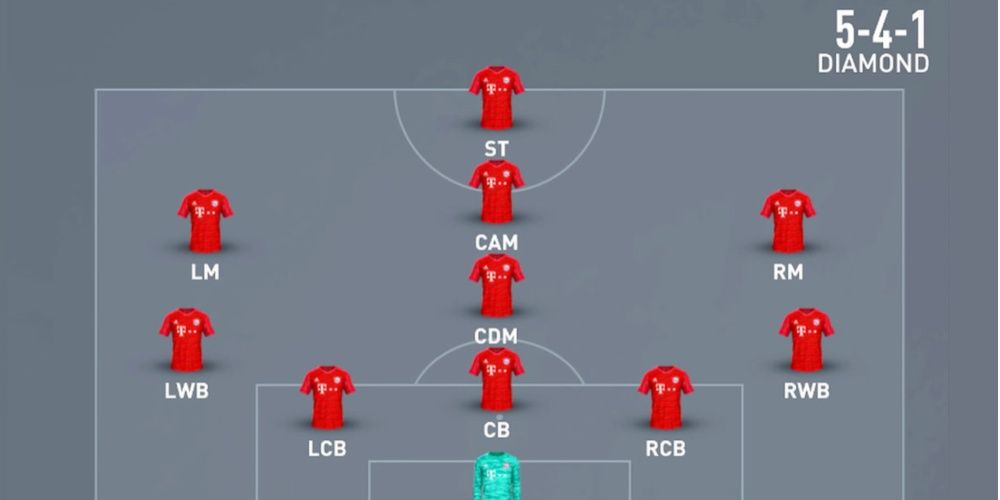 The 5-4-1 formation is a defensively sound, explosive formation that allows you to absorb repeated attacks from your opponents while waiting to hit back on the counterattack.
This formation is set up to prevent goals and absorb opposition pressure, giving your pacey forwards and wide players room to go on devastating counterattacking runs. The formation works best with pacey wingbacks and a pacey forward who is instructed to stay up the pitch and wait for the counter.
Next: FIFA 23: All Celebrations And How To Do Them