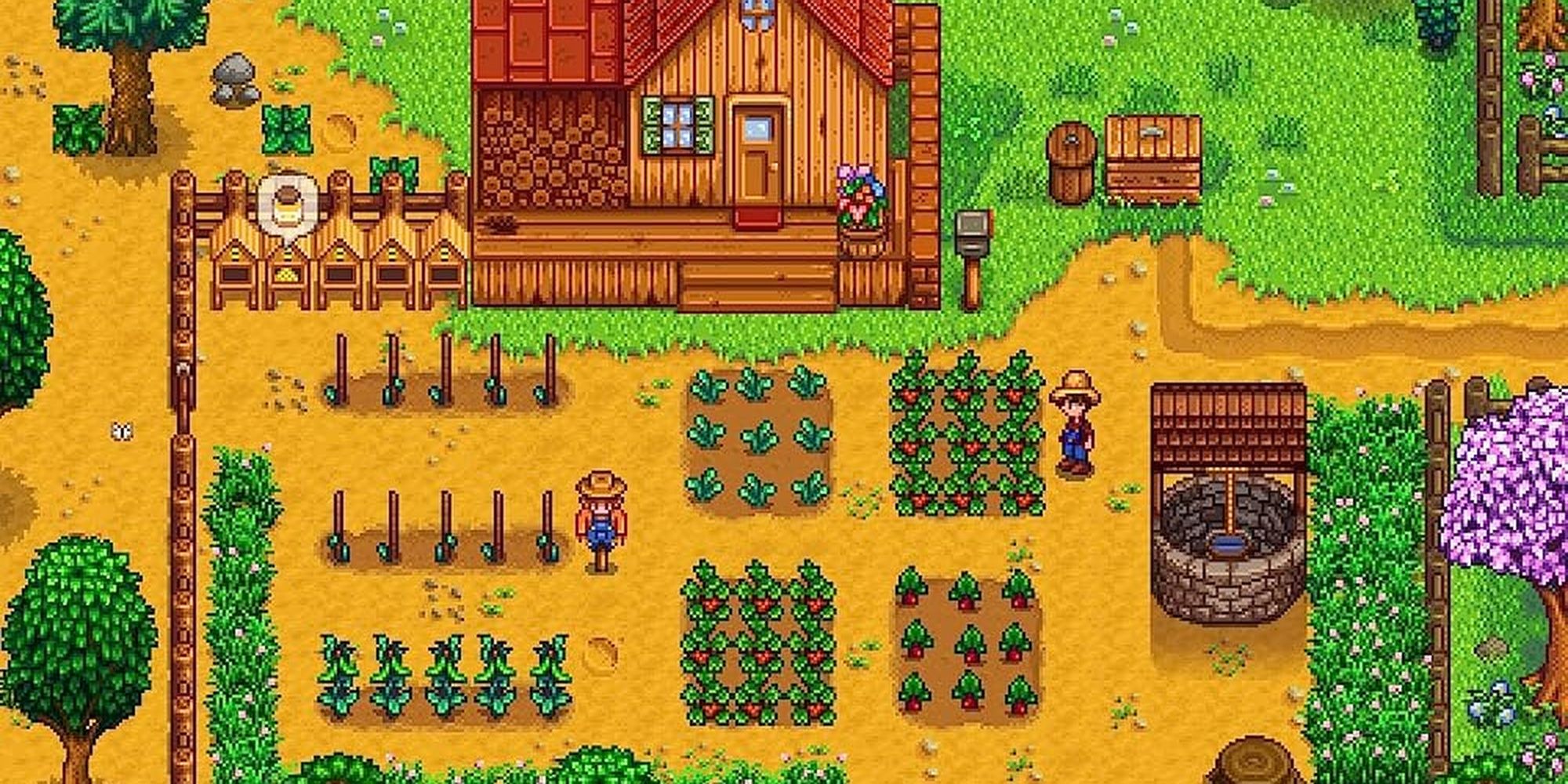 Stardew Valley creator Eric 'ConcernedApe' Barone revealed earlier this year that he'd be taking a break from new title Haunted Chocolatier for one last minor update. At the time, Barone stated that this update was primarily to help mod support, but it seems as though he may have gotten a little bit carried away. A new detailed breakdown of everything that's going to be added to Stardew Valley in the 1.6 update was released earlier today, and it's pretty beefy.
For starters, this update will add one new major festival, as well as two mini festivals that you'll be able to partake in throughout each year, though it's not revealed exactly what each festival will entail. A bunch of new late-game content is being added too, which will "expand on each of the skill areas", as well as new items and crafting recipes. We can see small images of these items in the tweet itself, and fans already have their detective hats on trying to figure out what they might do.
Related: Stardew Valley's Continuous Updates Are A Testament To Its Greatness
If you think that's everything, you're sorely mistaken. A bunch of new Joja alternative options will be available during certain end-game quests for all of you that love that Joja life, over 100 new lines of dialogue are being added, and villagers are now being given special Winter outifts so they don't have to freeze in their regular attire. These Winter outfits are beautifully shown off by Sebastian and Jas in the tweet itself.
We're saving some of the best additions until last though, as it was also revealed that update 1.6 will be adding a mystery new farm type, as well as an official 8 player multiplayer mode on PC that will let you play with a bunch of friends. For those familiar with Stardew Valley, you'll know that modders have already figured out multiplayer extensively, but it's nice to have an official option if you're more of a vanilla player.
Of course, it wouldn't be an Eric Barone development update without some hint of mystery, as he revealed that update 1.6 will also add "new secrets and more". Absolutely no hints as to what these secrets might be or whether they have anything to do with Haunted Chocolatier, but I'm sure it won't take players very long to sniff them out.
Unfortunately, we still don't have a release date for this update, as Barone stated from the top that this is just a sneak peek of what's to come. Considering this feels a lot more like a full-blown expansion rather than a simple update like was previously promised, I'm sure Stardew Valley fans won't mind a little longer.
Next: Phantom Liberty Finally Gives Cyberpunk 2077 A Cyberpunk Ending