When you think of famous Hollywood actors portraying video game characters, Supermassive's branching horror titles like The Quarry and The Dark Pictures Anthology may come to mind, even probably Call of Duty. While it's rarer to see your favorite stars in lower-budget indie games, there are still developers that make it a reality.
RELATED: Best Video Games With Hollywood Actors
A lot of the spotlight with indie games is on narrative and telling original and impactful stories that stay with you, so those performances would typically be up for veteran talent from gaming or television and film. And these are the ones where some well-known names have answered the call.
10
Telling Lies – Angela Sarafyan, Alexandra Shipp, Logan Marshall-Green, And Kerry Bishé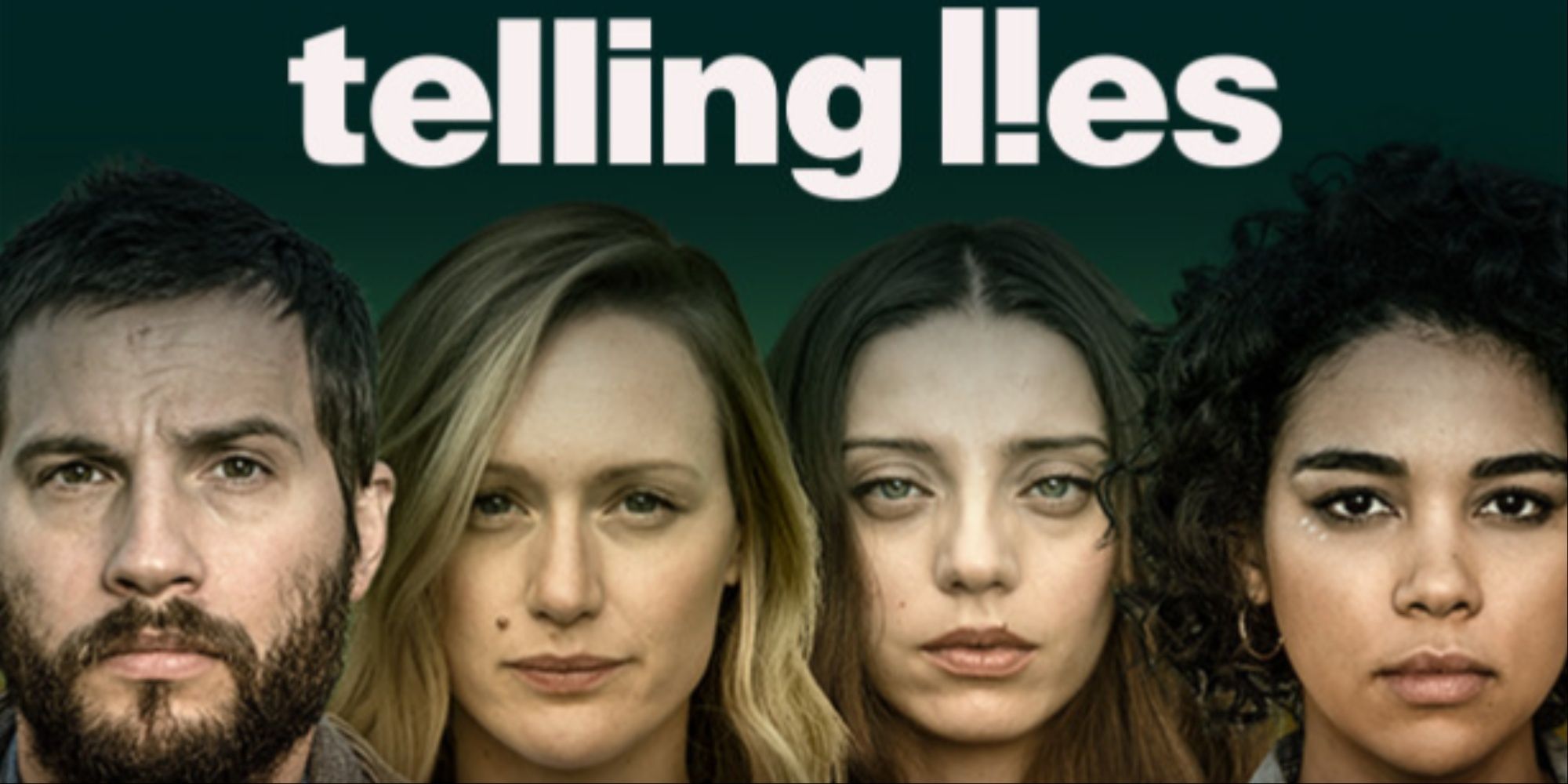 Telling Lies is the sophomore game from Sam Barlow and Half Mermaid, the independent team behind thriller FMV games Her Story and Immortality. This one has you uncover the mystery of a group of people involved in a conspiracy through private recordings via a laptop interface, and this cast features the most notable film and TV actors yet.
Angela Sarafyan of HBO's Westworld and The Promise plays cam model Maxine Williams, Logan Marshall-Green from Big Sky, Upgrade, and Prometheus plays the FBI character David Smith, Barbie, X-Men, and Tick, Tick… BOOM! actress Alexandra Shipp plays Ava, and Kerry Bishé from Halt and Catch Fire, Penny Dreadful: City of Angels, and Narcos portrays David's wife Emma.
9
Layers Of Fear 2 – Tony Todd And Jules De Jongh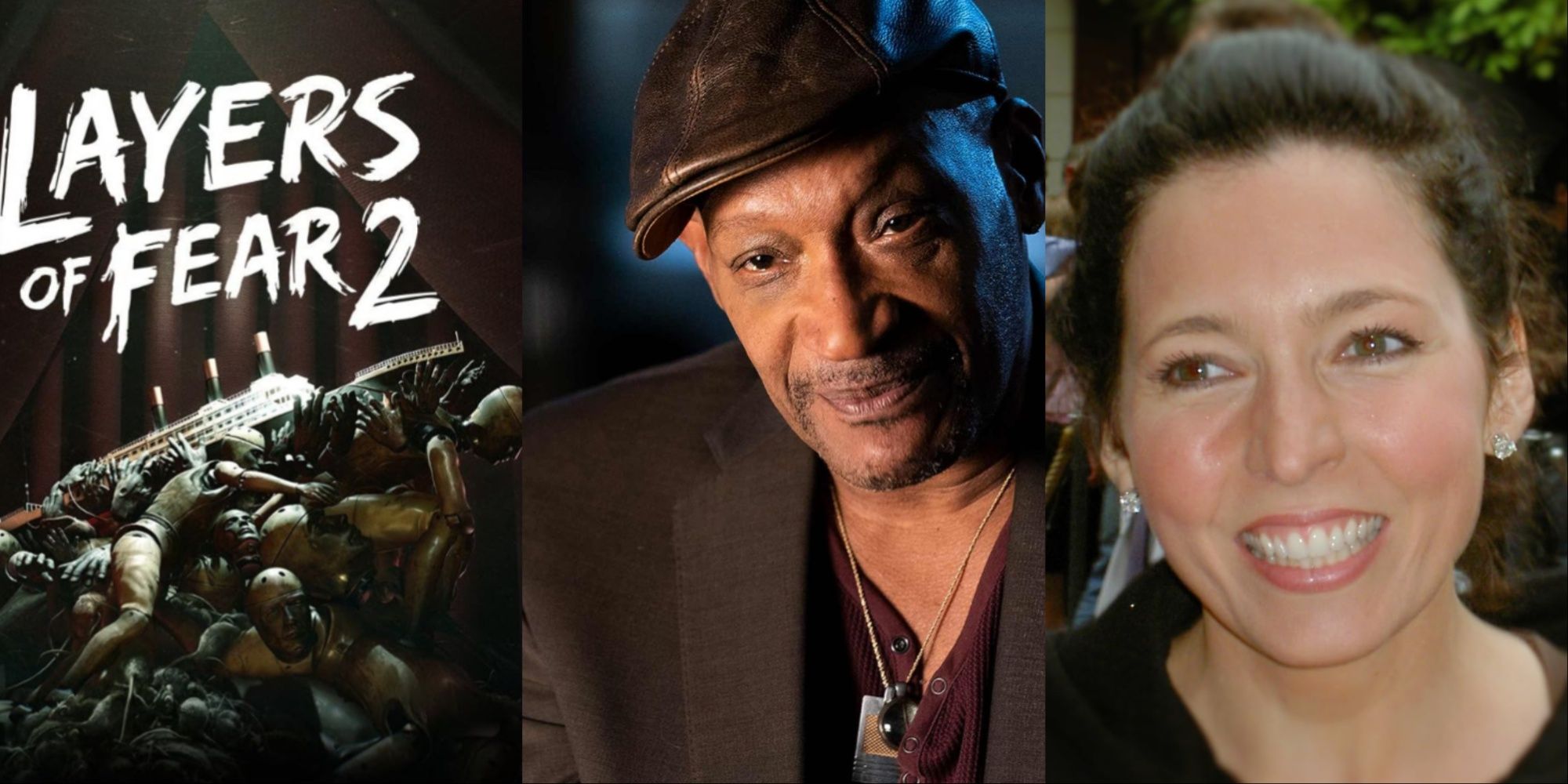 Layers of Fear 2 creates a new dark story around an actor and takes the horror to a cruise liner. And Bloober Team once more brought out the big guns with the acting talent, as the characters Director and Adult Lily are voiced by none other than horror icon Tony Todd and veteran voice actress Jules de Jongh.
RELATED: The Best Anthology Games
Tony Todd is now Venom in Marvel's Spider-Man 2, but he also voiced Zoom in CW's The Flash and is best known for his role as Daniel Robitaille, or The Candyman. Jules de Jongh is the voice of Emily in all the Thomas & Friends animated shows and specials, protagonist Faith in Mirror's Edge, Cora Harper in Mass Effect: Andromeda, and Brighid in Xenoblade Chronicles 2.
8
As Dusk Falls – Ruby Stokes, Jamie Blackley, Jane Perry, Tonantzin Carmelo, And More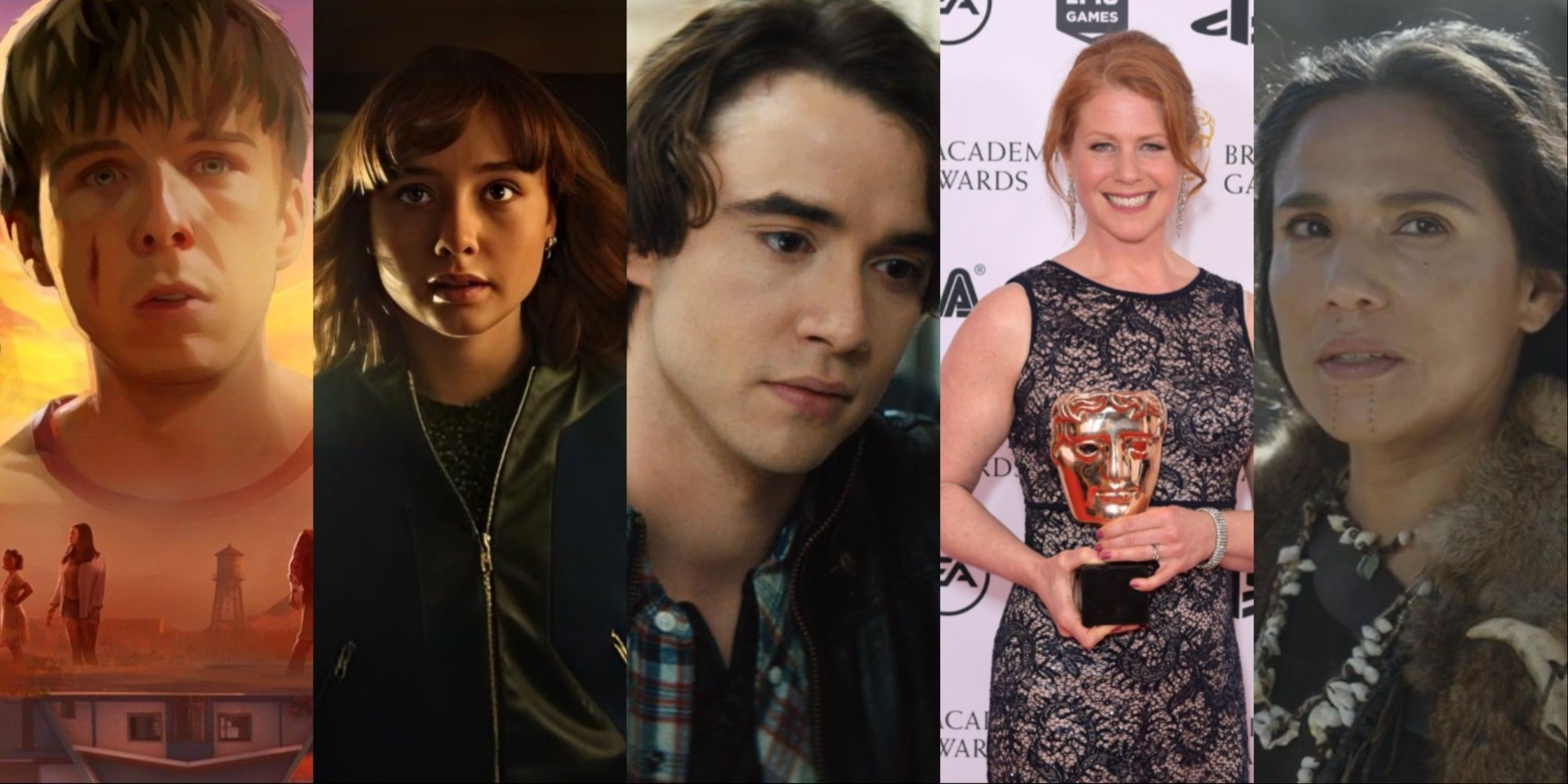 As Dusk Falls is a branching narrative family and crime drama told in a unique 2D illustrated animation style, and it comes from INT./NIGHT, a studio headed by Caroline Marchal, the former lead game designer on Quantic Dream's Heavy Rain and Beyond: Two Souls. And similar to a Quantic Dream game, you'll find some familiar names among this giant cast.
The list is sprawling, but some of those include Netflix star Ruby Stokes, or Francesca Bridgerton in Bridgerton and Lucy Carlyle in Lockwood & Co., If I Stay and The Last Kingdom actor Jamie Blackley, Paara actress Tonantzin Carmelo from NBC's La Brea, and Jane Perry, Hitman's Diana Burnwood and Returnal's BAFTA-winning actress for Selene Vassos! You also have Elias Toufexis in the cast, or Deus Ex's Adam Jensen and Starfield's Sam Coe!
7
Fort Solis – Troy Baker, Julia Brown, And Roger Clark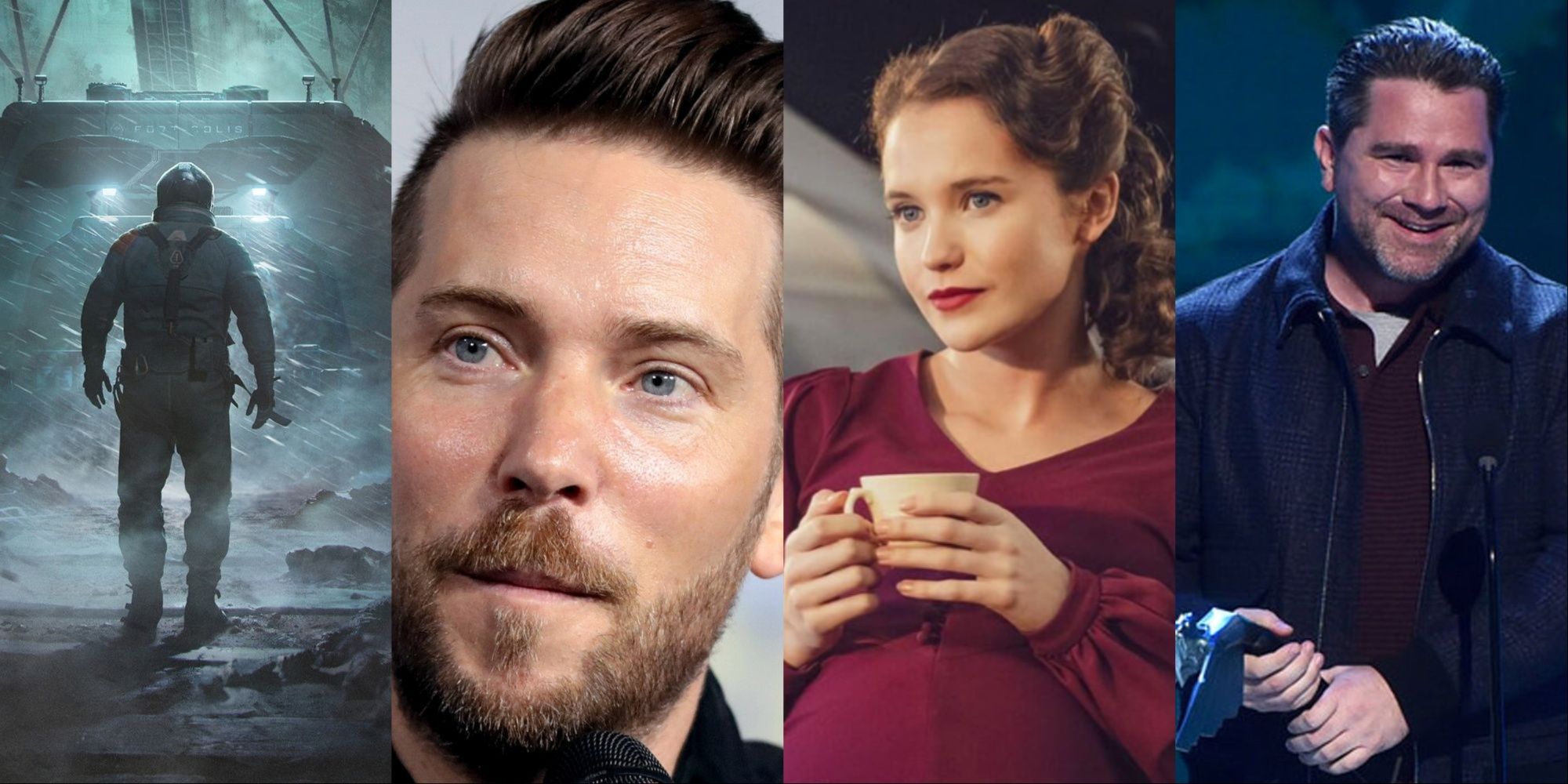 Utilizing Unreal Engine 5, Fort Solis' impressive visuals have the look and feel of a Triple-A sci-fi game like The Callisto Protocol, but this is the first game from developers Fallen Leaf and Black Drakkar Games. It's a narrative-driven walking simulator set on Mars broken into four episodic chapters surrounding a crew's disappearance at the titular base.
In addition to the legendary voice actor behind Joel in The Last of Us, Batman, Joker, and Booker DeWitt in BioShock Infinite being the character Wyatt Taylor, and Julia Brown from The Alienist, The Last Kingdom, and Lois Bennet from World on Fire playing Jessica Appleton, the protagonist Jack Leary reunites you with Red Dead 2's Arthur Morgan – actor Roger Clark.
6
The Long Dark – David Hayter, Jennifer Hale, Mark Meer, And More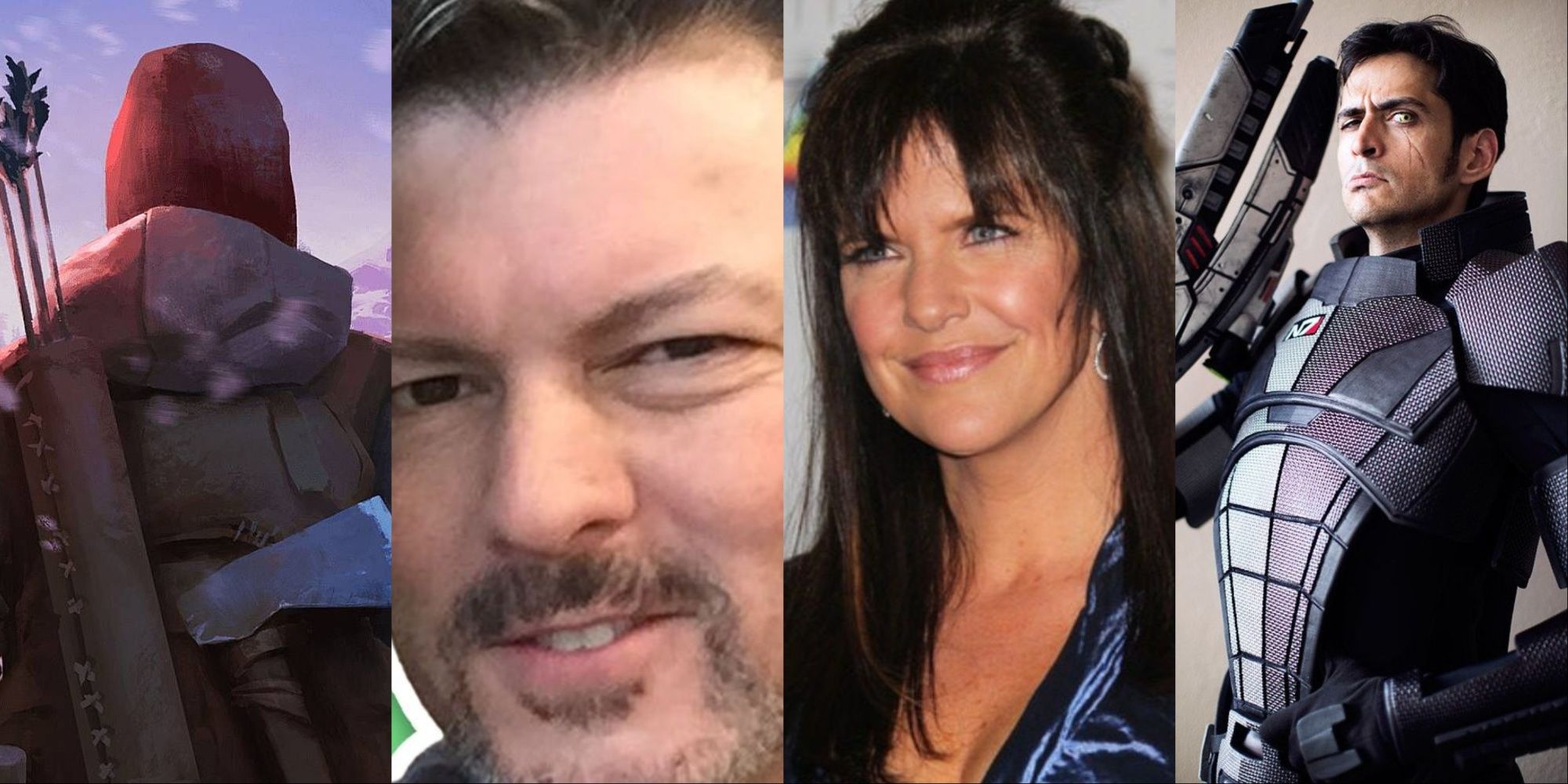 Imagine the male and female versions of Commander Shepard from Mass Effect, Metal Gear's Naked Snake and Solid Snake, and Sam Coe and Adam Jensen are caught in the frozen aftermath of a geomagnetic disaster and must survive. Well, that describes the realistic indie survival game called The Long Dark, with those voice actors all present in the cast.
RELATED: Best Characters Voiced By David Hayter
While David Hayter and Elias Toufexis are in the supporting cast, Jennifer Hale and Mark Meer are once more the voices of the two playable characters in the game, pilot Will Mackenzie and his ex-wife Dr. Astrid Greenwood. In addition to Mass Effect, Mark Meer voices several characters across the Dragon Age series, and Jennifer Hale is Bayonetta in Bayonetta 3 and Rivet in Ratchet & Clank: Rift Apart.
5
Tacoma – Carl Lumbly, Eva La Dare, Dawnn Lewis, And More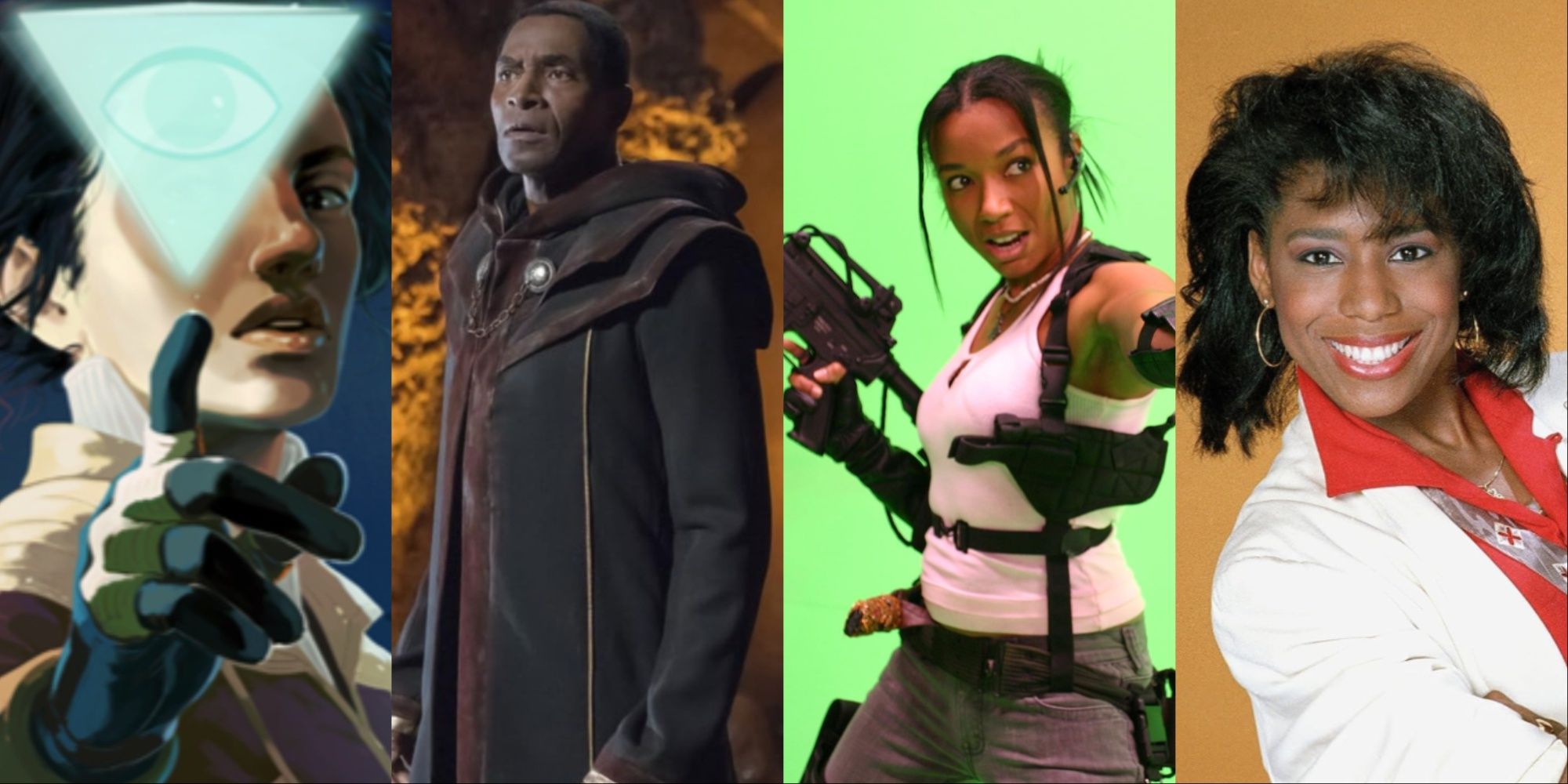 Tacoma is another indie sci-fi narrative-driven game with big names in its cast, this title coming from Gone Home developer Fullbright. While the story is similar to Fort Solis in that you have to figure out what happened to Tacoma space station's missing crew, the art style and gameplay of rewinding recorded events couldn't be more different.
Tacoma's AI ODIN is voiced by Supergirl and Alias actor Carl Lumbly, who was also the voice of Martian Manhunter in the animated Justice League series. Baskets, Charmed, and Resident Evil 5's Sheva Alomar actress Eva La Dare is Dr. Sareh Hasmadi, and sitcom star Dawnn Lewis from A Different World and Star Trek: Lower Decks' Carol Freeman is Administrator Evelyn. More notable names include Greg Chun (Squid Game's Gi-hun English dub actor, Vinland Saga's narrator) and Natasha Loring (Apple TV +'s Invasion).
4
Afterparty – Janina Gavankar, Ashly Burch, Dave Fennoy, Paul Bates, And More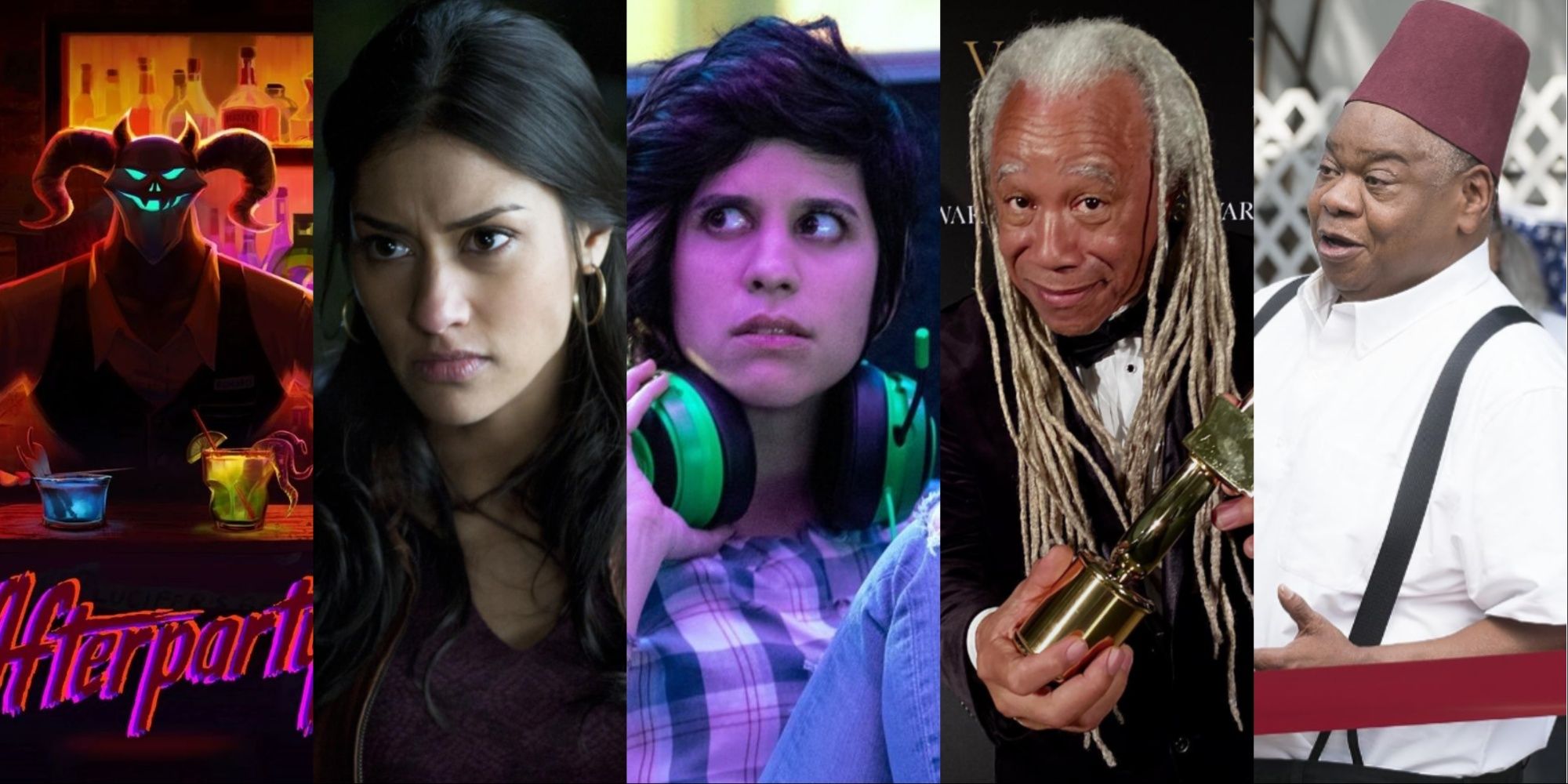 While you may be more familiar with Night School Studio's supernatural time-loop hit Oxenfree, the indie studio also brings this more comedic narrative gem set in Hell called Afterparty, where you and your friend need to get your souls back to Earth by outdrinking Satan, voiced by Dave Fennoy.
Fennoy is otherwise Lee from Telltale's The Walking Dead, Lucius Fox in Telltale's Batman games and Arkham Knight, and Rodin from the Bayonetta series. And he's joined in the cast by Oxenfree and Armored Core 6 actress Erin Yvette, Aloy actress Ashly Burch, Paul Bates from Coming to America, and The Morning Show, True Blood, Battlefront 2, and The Mysteries of Laura star Janina Gavankar as the co-protagonist Lola.
3
Stray Gods: The Roleplaying Musical – The Last Of Us Cast, Laura Bailey, Rahul Kohli, Khary Payton, And More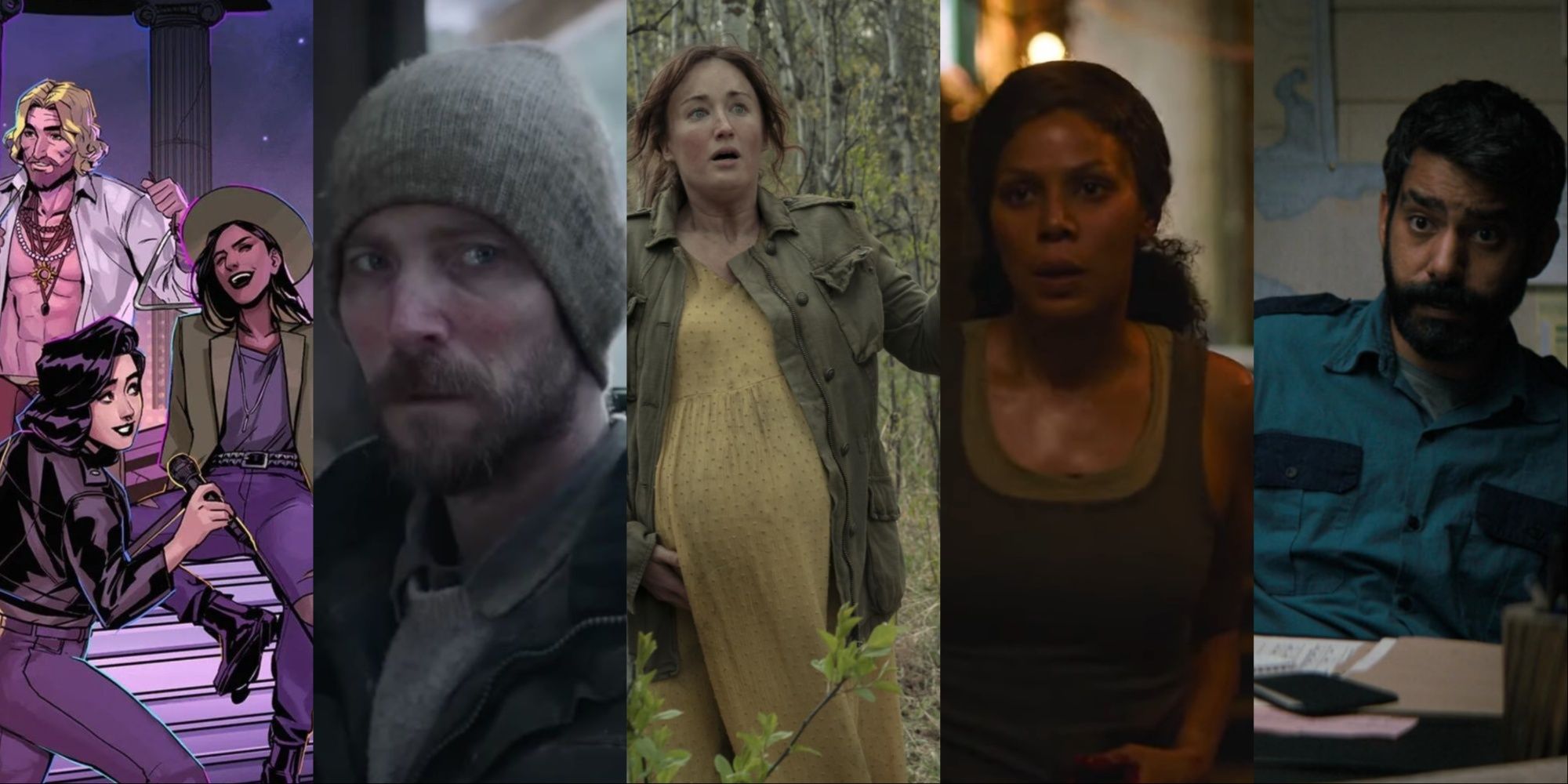 Stray Gods: The Roleplaying Musical gives you wonderful original songs sung by a star-studded cast portraying Gods from Greek mythology, all packed in a choice-driven story about a mortal college dropout with new powers investigating the death of the former Muse, Calliope.
RELATED: Stray Gods: The Roleplaying Musical – The Best Songs
You have all three main cast members of The Last of Us (Troy Baker, Ashley Johnson, and Merle Dandridge) and The Last of Us Part 2's Abby – Laura Bailey – as protagonist Grace. King Ezekiel from The Walking Dead – actor Khary Payton – plays Pan, and Rahul Kohli from iZombie and Netflix's Midnight Mass and The Haunting of Bly Manor is Minotaur Asterion. Plus, Janina Gavankar is here again as Freddie, and you have Anthony Rapp from Rent!
2
Twelve Minutes – Willem Dafoe, Daisy Ridley, And James McAvoy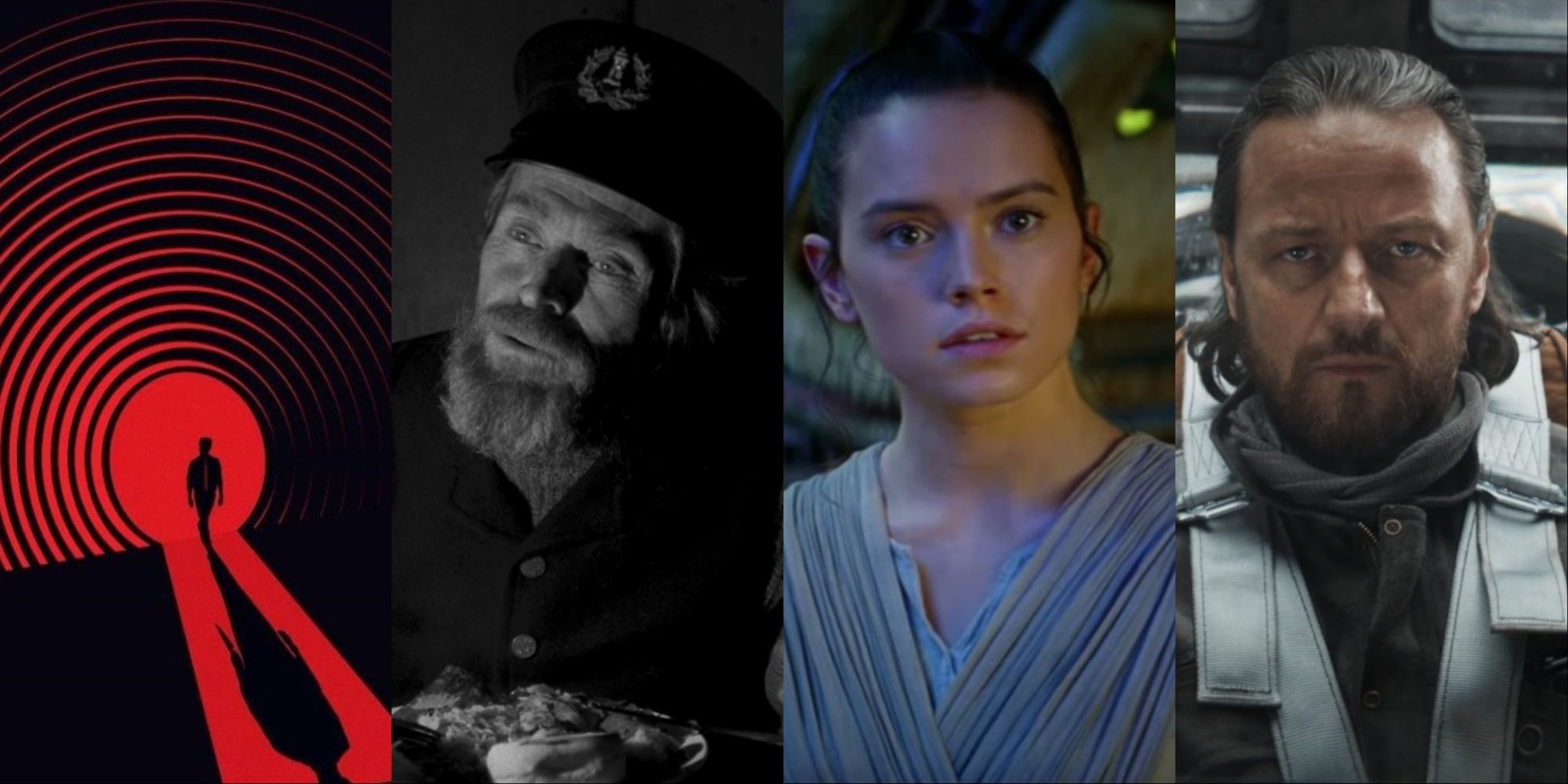 Twelve Minutes is a top-down game that isn't actually played in twelve minutes, instead relying on a time loop mechanic where the game resets after you die. The narrative is set amidst an evening between a husband and wife that turns strange and deadly when an intruder claiming to be a police officer attempts to arrest your wife and attacks you.
Playing the husband is James McAvoy, who you may know as Charles Xavier from the X-Men prequels, Wesley from Wanted, and Lord Asriel from HBO's His Dark Materials. Chaos Walking's Viola, Mary Debenham from Murder on the Orient Express, and Star Wars actress Daisy Ridley plays the wife, and the Oscar-nominated Willem Dafoe of At Eternity's Gate, The Florida Project, Inside, and The Lighthouse is the antagonist.
1
The Artful Escape – Lena Headey, Carl Weathers, Mark Strong, Jason Schwartzman, And More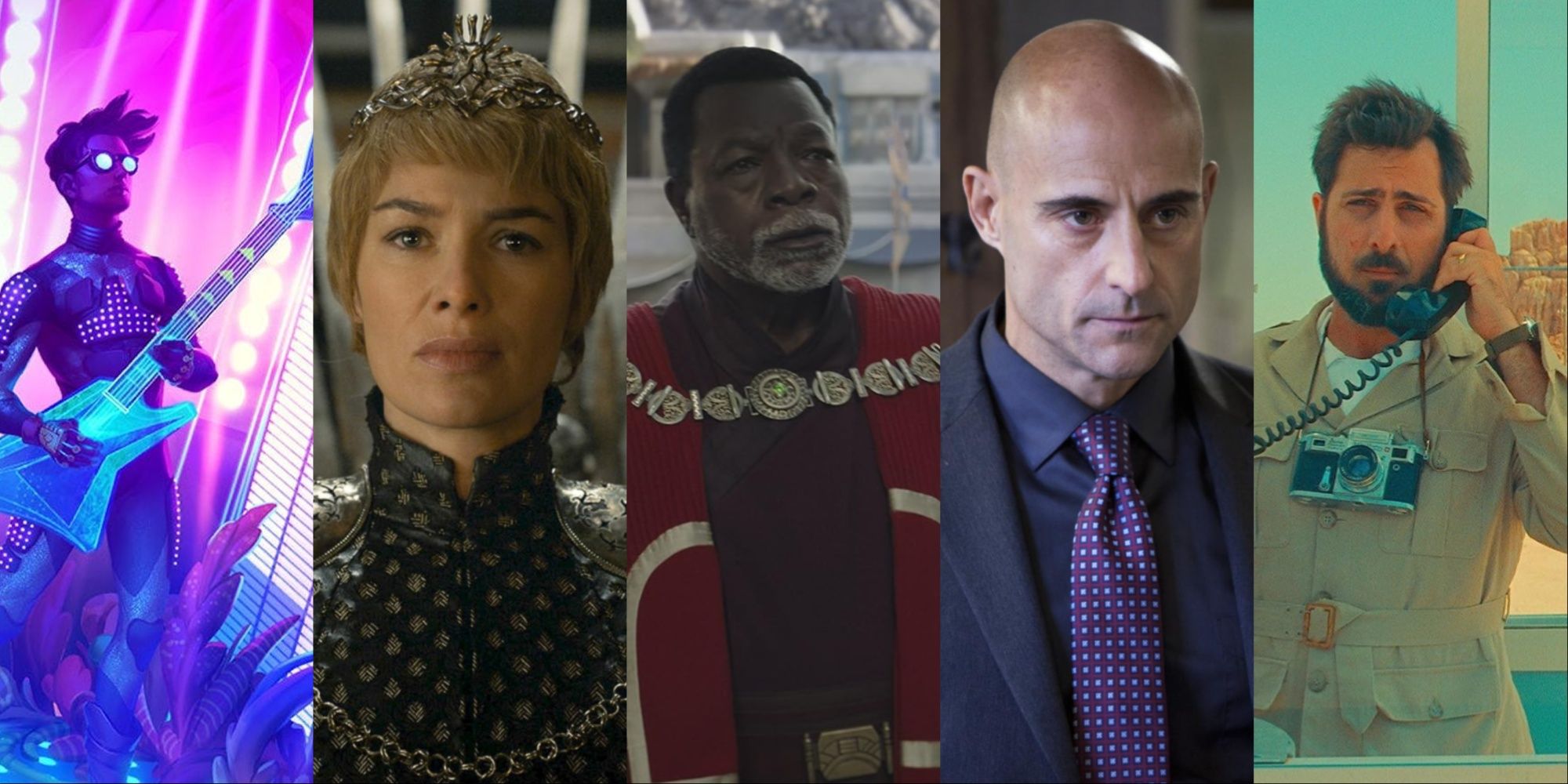 Indie games can't get more star-studded than this cast in The Artful Escape, a game taking you on a vibrant sci-fi and literal musical psychedelic platforming trip following teen musician Francis Vendetti across the Cosmic Extraordinary. Game of Thrones' Lena Headey, The Mandalorian's Carl Weathers, Kingsman's Mark Strong, and Asteroid City and Fargo actor Jason Schwartzman are a few of the biggest names among the cast.
There's also Artemis Pebdani from It's Always Sunny in Philadelphia, Scandal, and Big City Greens, Jake Green, who's Eddie Brock in Midnight Suns and Constellation's robot companion Vasco in Starfield, and veteran voice actress Courtenay Taylor with credits such as Remnant 2, Diablo 4, Fallout 4, and Mass Effect 2 and 3. The game's rockstar protagonist, Francis, is also voiced by Teen Wolf's Michael Johnston (and Ephemer in Kingdom Hearts 3).
NEXT: Games With The Best Voice Acting