Quick Links
Where To Find Platinum Early In-Game
Best Ways To Farm Platinum Quickly
Collecting resources is a vital part of Starfield because it allows you to build impressive upgrades to weapons and armor. Without it, you may find yourself struggling to progress through more difficult areas of the game, regardless of your skills. Collecting resources in bulk early is a smart strategy for making progress without having to stop and run errands.
RELATED: Starfield: How To Change Your Character's Appearance
Platinum is one of the best resources to mine in-game due to its use for modifications. Thankfully, it's also easily available, though you need to know where to look before setting off. While vendors sell resources, there are several other ways to grab platinum in bulk.
What Is Platinum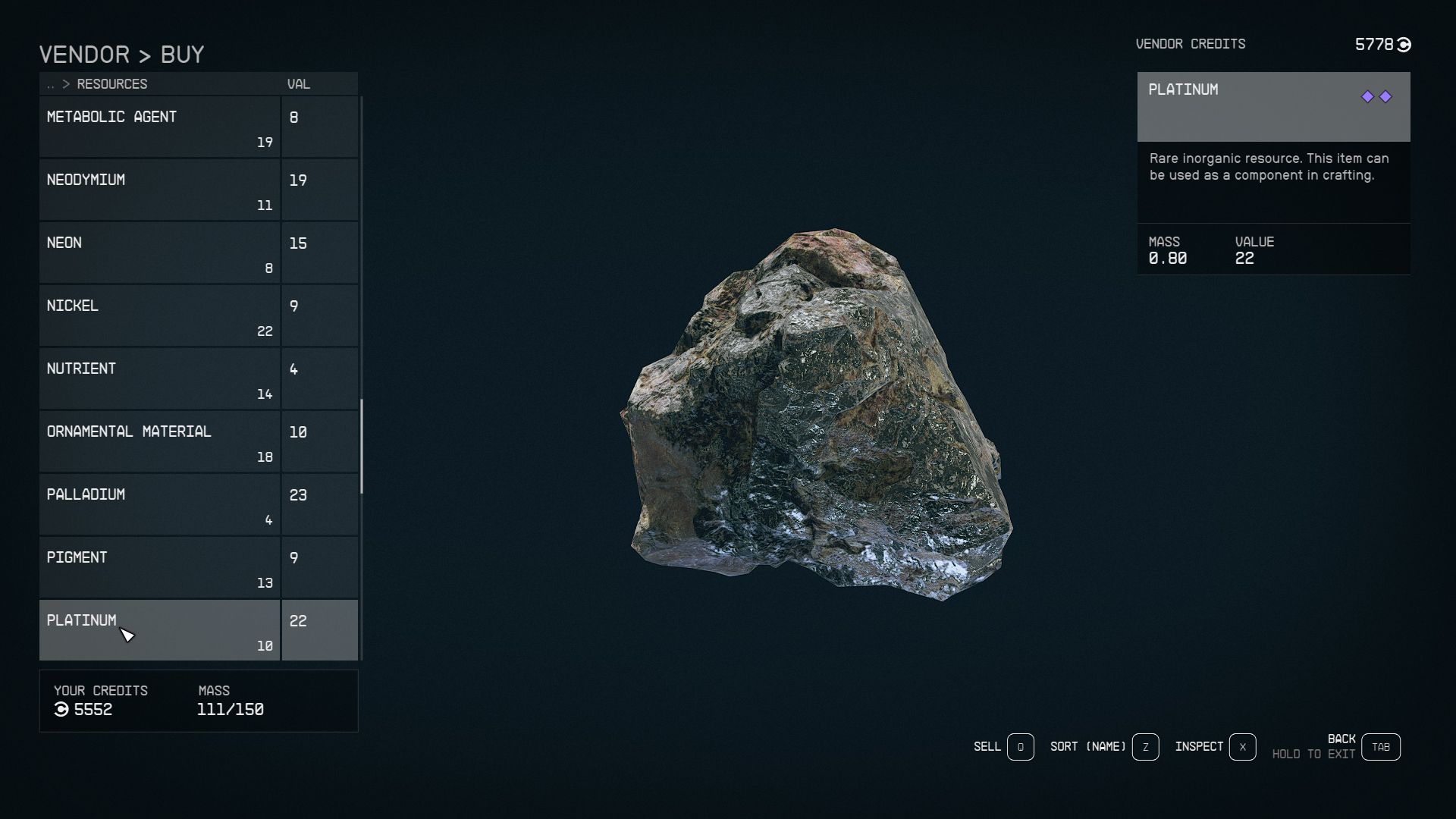 Platinum is a valuable resource found in Starfield, though it can be difficult to find at first. It's uncommon, and it takes some work to mine with the cutter.
It's found among other minerals and precious metals throughout the galaxy on several planets. Though not abundant, it's an important component of weapon modifications.
Where To Find Platinum Early In-Game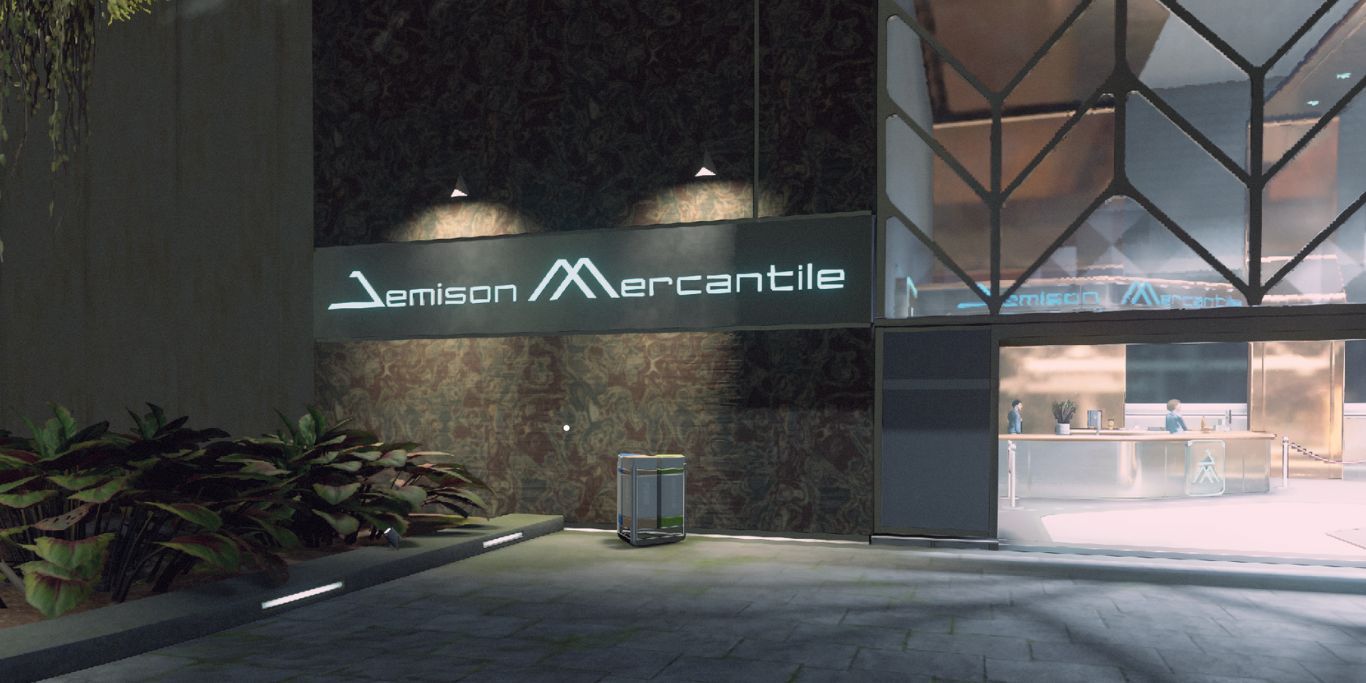 Knowing where to find valuable resources is half the battle, especially when it comes to rare and precious metals that are vital for important equipment upgrades.
Thankfully, there are two fool-proof methods to collecting larger quantities of resources quickly, no matter how far you are in Starfield: buying and extracting.
Buy Out Vendors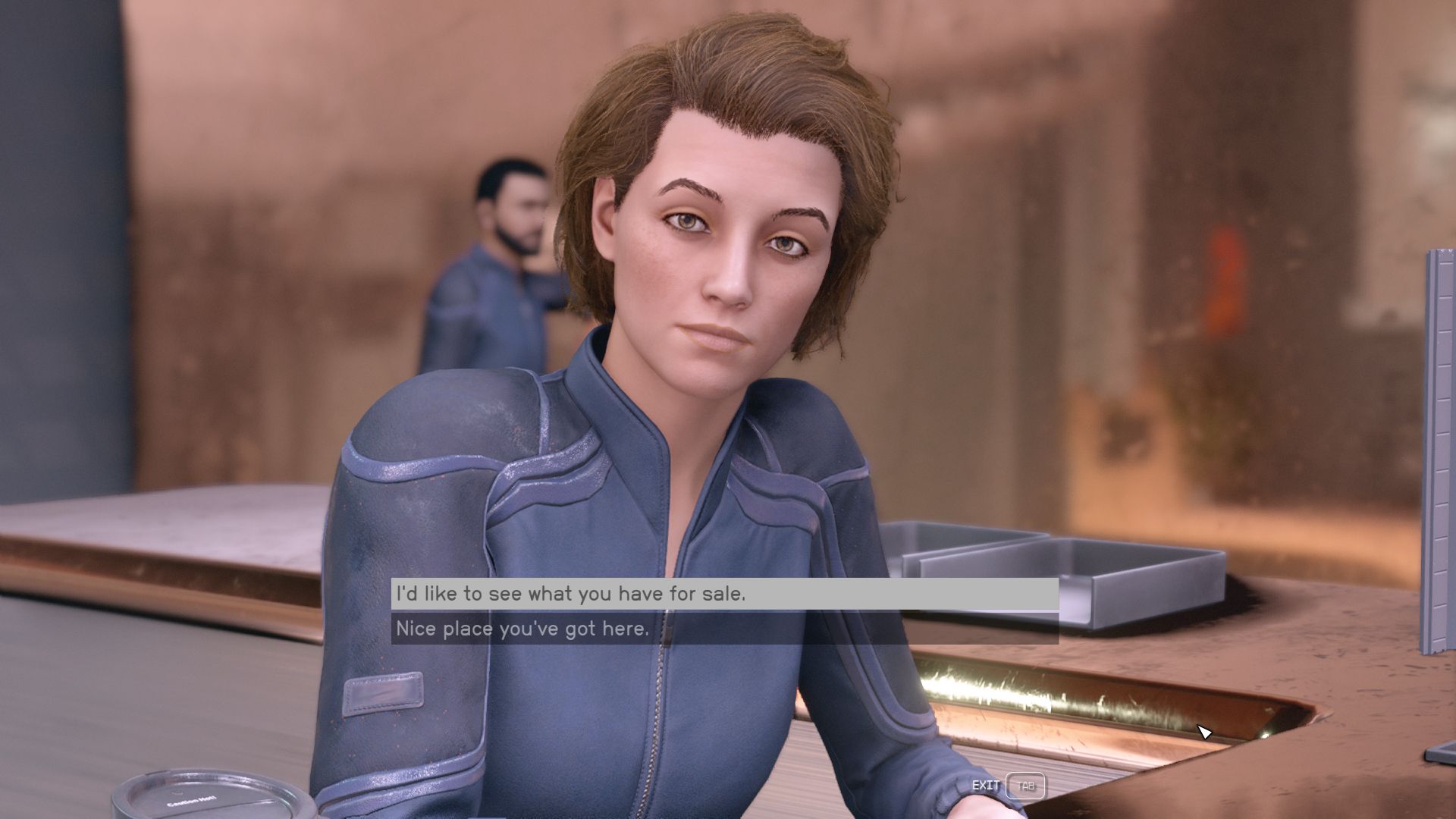 Like many resources, you can stock up at vendors for a low price early in-game for all your modification needs. Vendors restock regularly, so it's easy to purchase their entire stock, wait, and then buy it all again.
It'll take some time and a handful of credits, but it's reliable and less dangerous than harvesting it yourself in the unforgiving atmosphere of many planets.
Jemison Mercantile is one of the first vendors you unlock, making it the perfect pit stop for resources between your travels. Other vendors in Akila and major cities, such as the Trade Authority, can also provide resources for purchase.
Mining Planets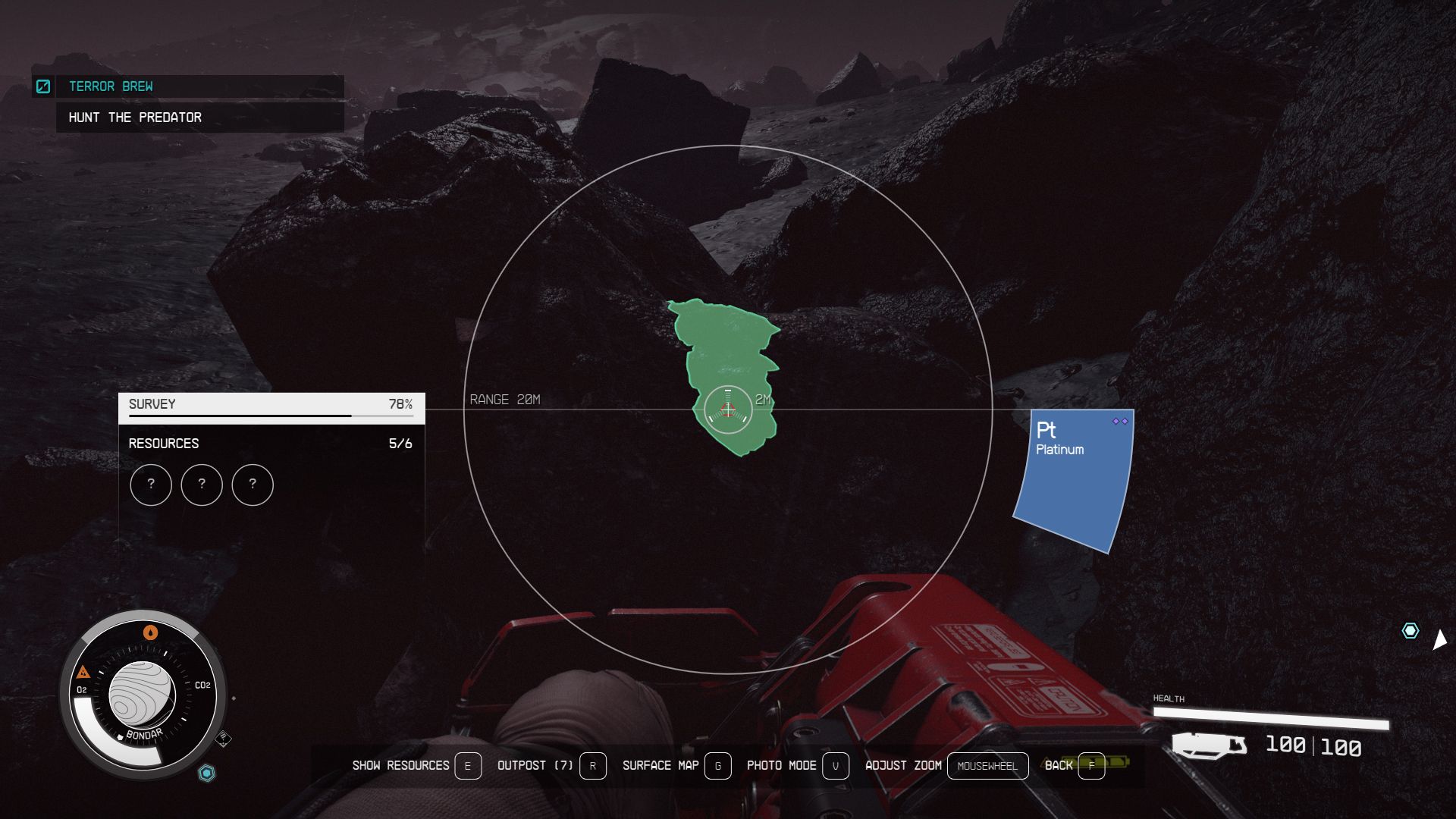 One of the earliest planets with platinum is Bondar, found in the Alpha Centauri system.
Bondar has finite platinum deposits scattered on the surface, along with other materials, but there's enough to get you started so long as Spacers and scorching rain don't kill you first.
Additionally, the Tau Ceti system has several planets you can find platinum on, such as:
Best Ways To Farm Platinum Quickly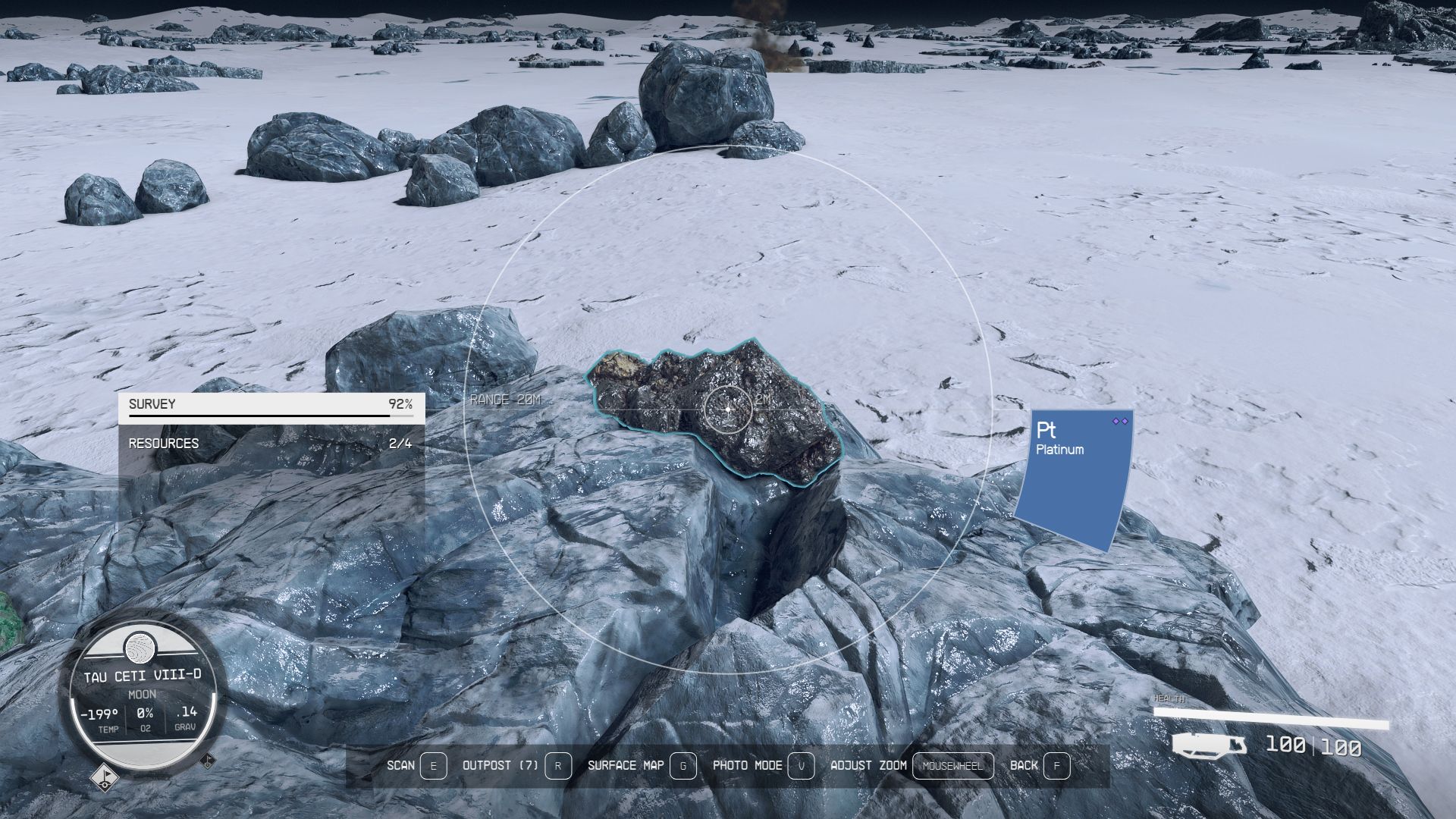 For long-term collection, setting up outposts is ideal. You can build an outpost to establish extractors that will deposit resources into a storage container for you to collect.
Certain planets may require perks that allow you to establish outposts in harsh environments.
This eliminates any additional labor on your end, as the resources will be gathered automatically as you progress through the game.
If you're on PC, you can always use console commands to cheat a little bit, though you do so at your own risk. Using console commands can disable achievements and cause bugs.
NEXT: Starfield: Best Ways To Farm Adhesive