Quick Links
Enter The VIP Lounge And Speak With Tom
Cyberpunk 2077 will put you in the center of a plot that tells the story of mercenary V, as they try to find a way to delay their own death. The time they have to do this is very limited, so any help will be useful, and there is no line they're not willing to cross in their search for a solution.
Related: Cyberpunk 2077: Riders On The Storm Quest Walkthrough
While tracking the whereabouts of Evelyn Parker, you will find out she mysteriously disappeared after an incident that occurred while she was working. To find the truth behind this shady situation, you must go into the Clouds Club to investigate.
Entering Clouds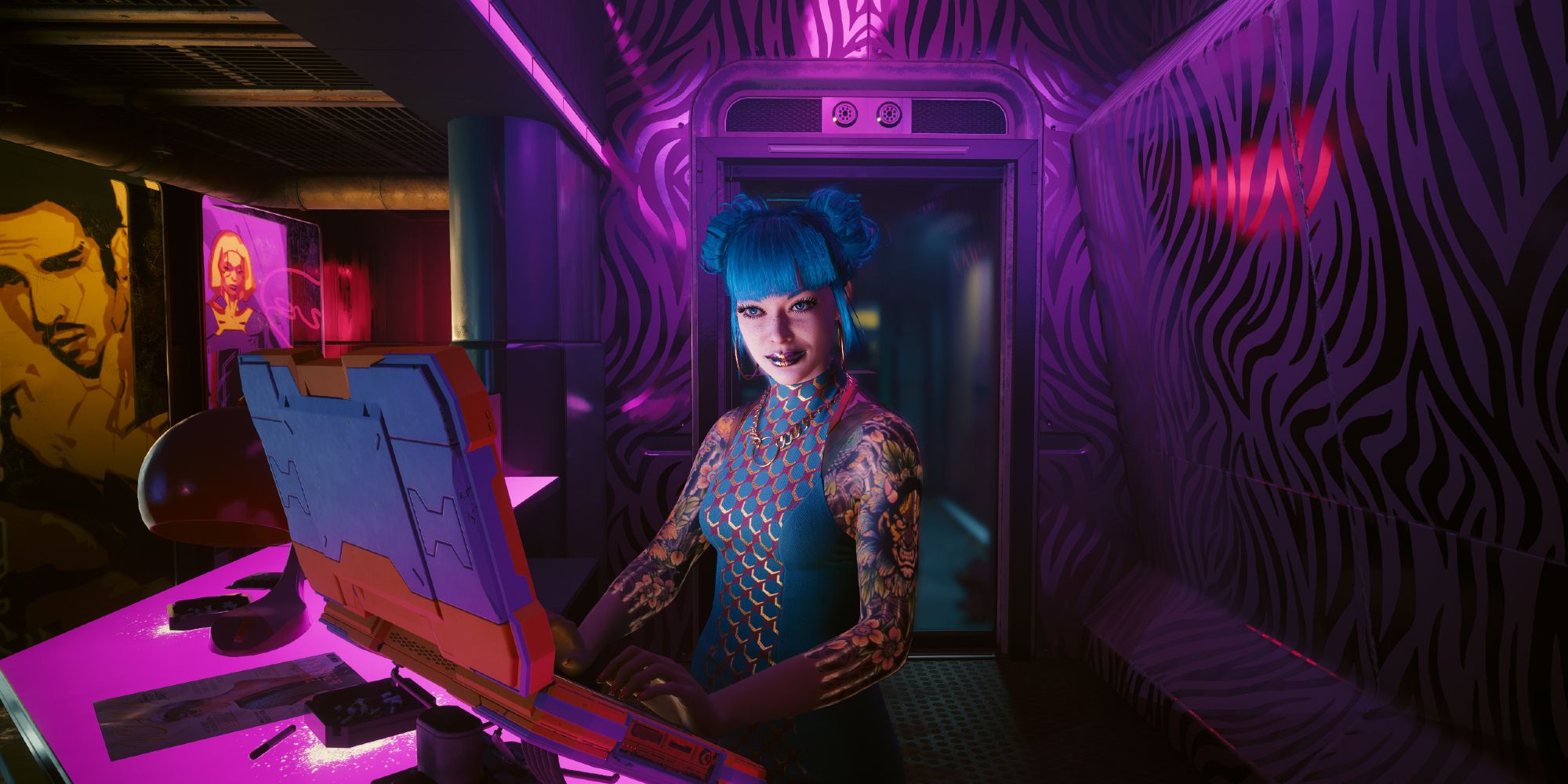 After speaking with Takemura during 'Playing For Time', this quest will automatically unlock, and give you the option to track Evelyn Parker. Judy won't be as receptive when you call her, so you must meet her at Lizzie's Bar, where she'll give you the name of Evelyn's workplace: Clouds.
When you arrive, you will be asked to deposit your weapons inside a locker before going in. If you explore enough before getting to your booth, you can find a projection of a recent incident involving Evelyn.
You will be asked to choose between two dolls, Angel or Skye, and between two safewords, 'Afterlife' or 'Samurai', but keep in mind that none of these choices affect anything.
Once you're ready, find booth 009 and speak with the doll of your choice, who will know that you're dying and will try to make you confront your fears. You can let this play out, but in truth, you're supposed to use the safe word and stop the charade.
After they wake up, the doll will refuse to tell you anything out of fear, and you can either threaten them, pay them out, or reason with them. Either way, they barely know anything, but will point you in the direction of the right doll in the VIP Lounge.
Enter The VIP Lounge And Speak With Tom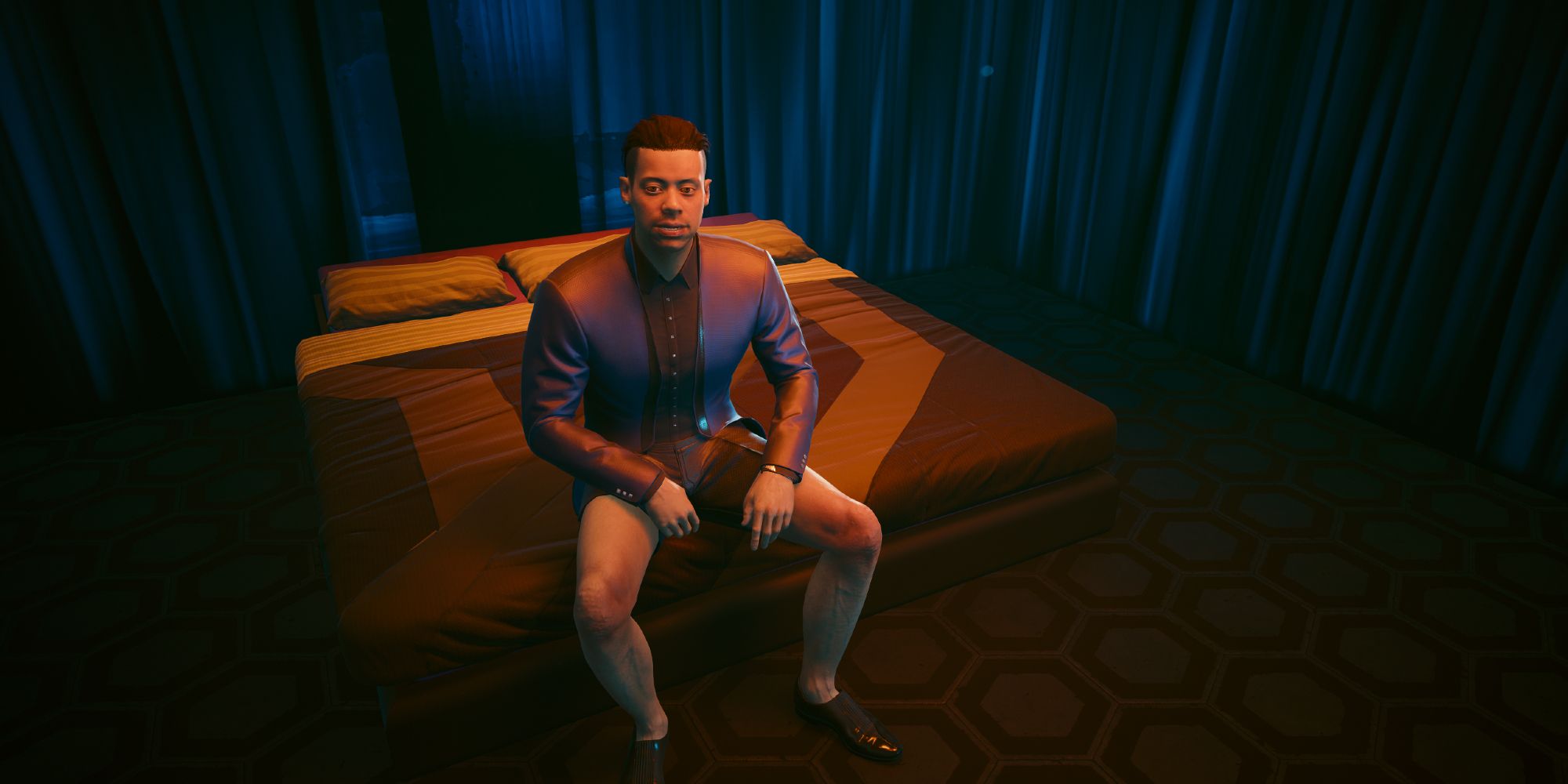 Keep in mind that there are several guards in the VIP Lounge, so you won't go too far without a VIP Token. You can scout for a lonely guard in the bathroom where you can take him out, and he'll drop the necessary access card.
Now you're able to explore the VIP area, go to booth 002 to have a quick chat with Tom, who will tell you very little about Evelyn. However, he'll mention that Clouds' boss Woodman could be involved in her disappearance, before pointing the way to his office.
You can find the Iconic sword 'Cocktail Stick' in Evelyn's dressing room.
Woodman's Office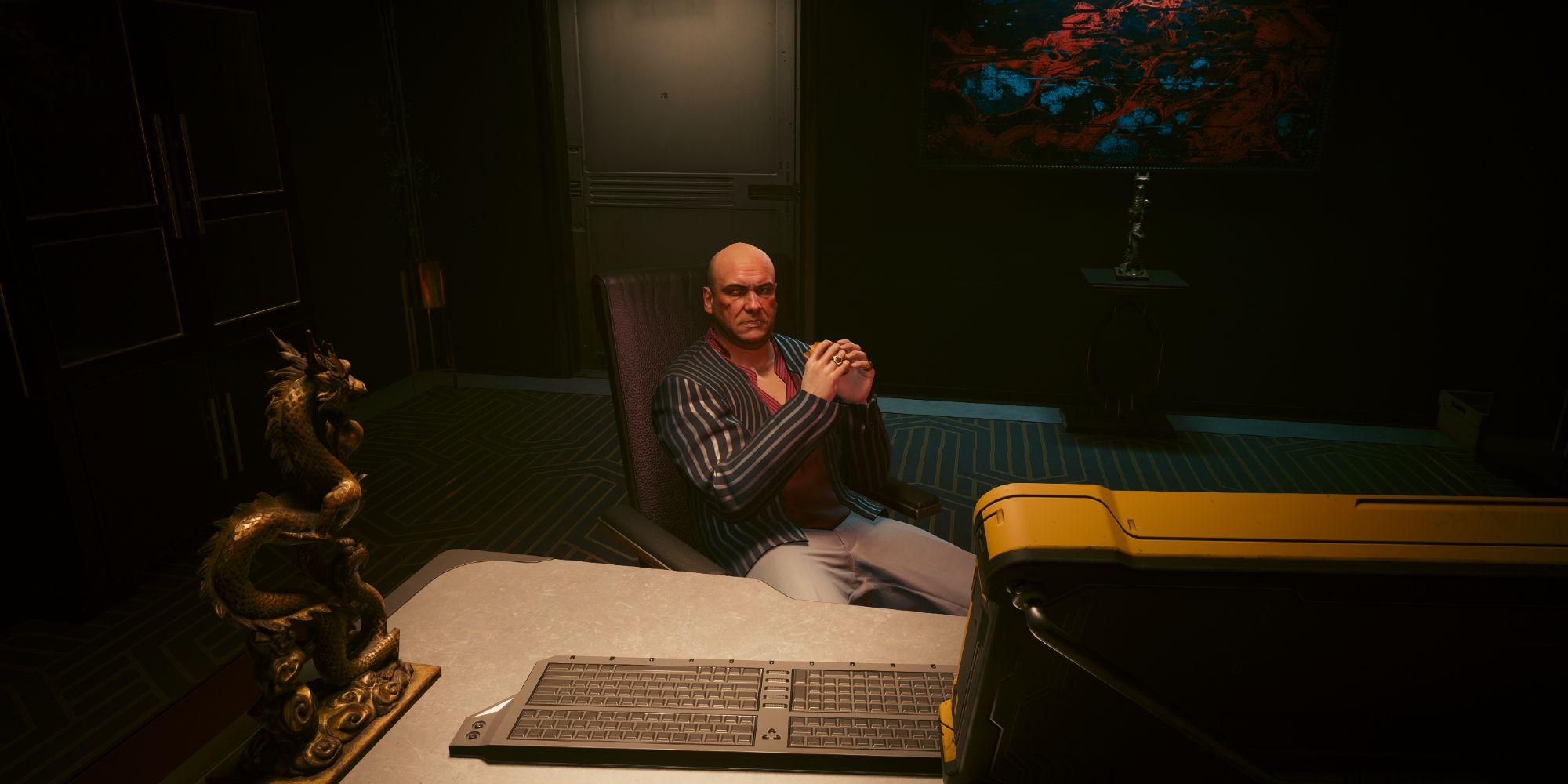 Head to the private area, but keep in mind that your VIP token won't save you here, so be as sneaky as possible until you reach Woodman's Office. Go in and talk to him, and while he won't be immediately hostile, he will taunt you by talking about what happened to Evelyn.
You can now kill him, bribe him, or use a Corpo special dialogue to reason with him. If you go by the peaceful approach, he'll give you the information you need and ask you to leave through the back of the club.
No matter what you do, you will find an elevator in the back that will take you to the main floor, and you can collect your weapons on your way out.
Next: Cyberpunk 2077 Main Quest Guide And Walkthrough