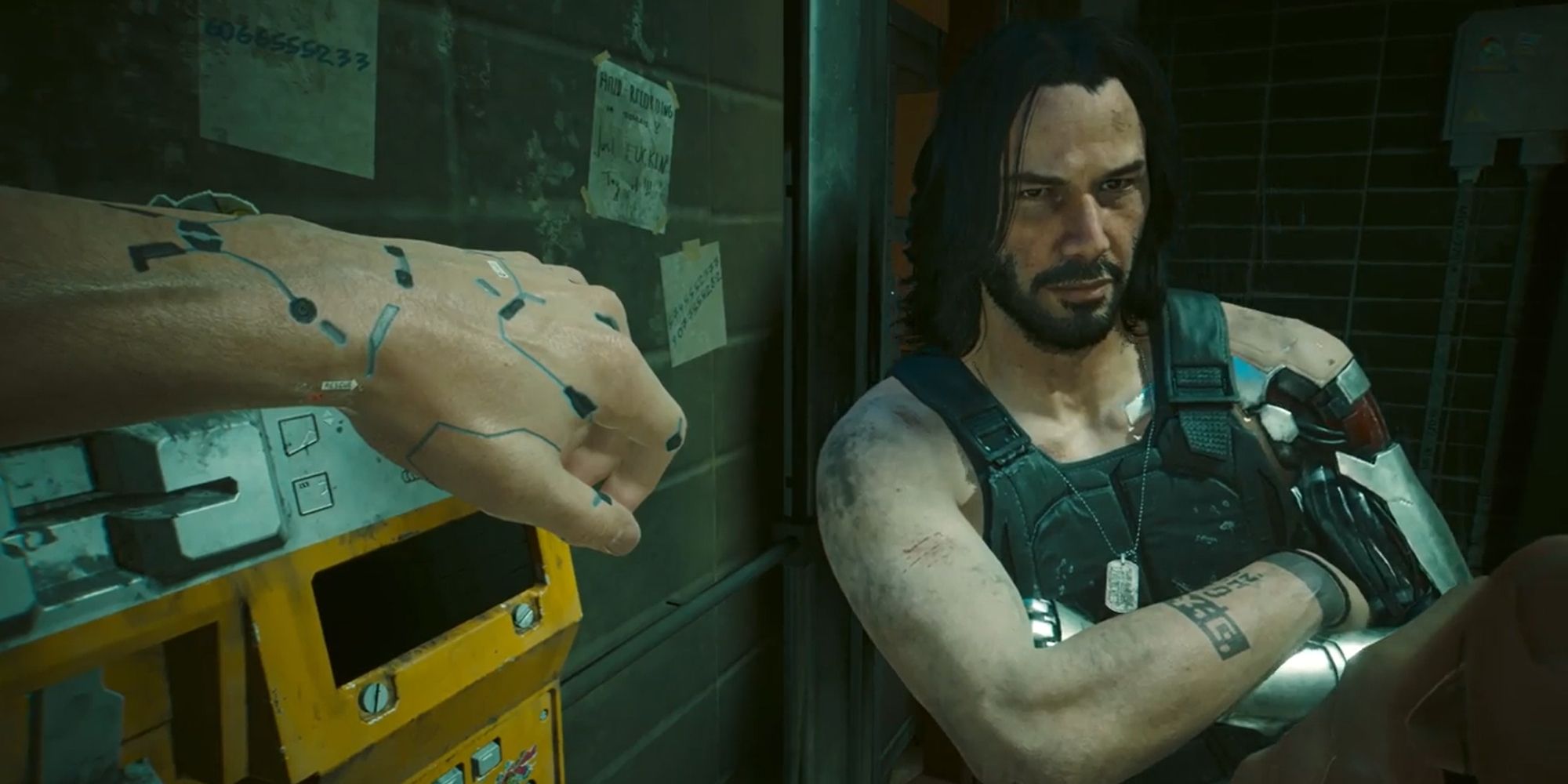 Cyberpunk 2077 is not afraid to include the odd reference the another game or TV show here and there. You can find several scattered throughout Night City, including little nods to Death Stranding, Mortal Kombat, Blade Runner, and a lot more. You also probably won't be surprised to hear that CD Projekt Red loves to reference its previous work too, as you'll find several references to The Witcher 3 on top of all the other cool easter eggs.
It looks like recently released DLC expansion Phantom Liberty is no different, and the eagle-eyed amongst you may have already encountered another well hidden nod to Geralt and friends. First shared on the Cyberpunk 2077 subreddit by u/MayOrMayNotBeSitting, the early stages of the expansion has your player character making a phone call on a old-timey analogue phone, which lets you punch in whatever number you like. A prime place to hide a secret or two.
Related: Phantom Liberty Finally Gives Cyberpunk 2077 A Cyberpunk Ending
Secrets there are too, as if you look on the wall behind the payphone, you'll find a several phone numbers that have been plastered up, with absolutely zero context as to who they connect to. Most of them are duds, either playing music or sending you straight to a busy line, but one of them is actually a neat little Witcher 3 reference. Punch in the phone number that you can see in u/MayOrMayNotBeSitting's video which you can find below, and you'll be greeted by the main theme of The Witcher 3.
What makes this little reference even better is each character's reaction. You can clearly see Johnny Silverhand smiling as the theme starts to play, outing the man as a massive Witcher fan, whilst V just stands in there in complete confusion. Maybe you shouldn't go dialling in random phone numbers if you weren't ready for some weirdness man.
Of course, this isn't the only reference to The Witcher 3 that you can find in Cyberpunk 2077. If you pick the Corpo life path upon the starting the game for the first time, you can explore V's office, in which you'll find a retro gaming magazine with The Witcher 3 and Ciri on the front cover. I guess in 2077 The Witcher 3 would be considered pretty retro, which also explains why a nostaligc washes over Johnny when he hears the theme over the phone.
As for other neat references recently added in Phantom Liberty and Cyberpunk 2077's 2.0 update, grave sites for several Cyberpunk Edgerunners characters were found recently, including a heart-breaking memorial to protagonist David Martinez.
Next: Help, My Baldur's Gate 3 Playthrough Is Being Overtaken By My Other Baldur's Gate 3 Playthrough