Pictionary has stood the test of time and cemented itself among the board game elite long ago. The premise of Pictionary is simple. A player is given something to draw, and their teammates must guess what it is they're drawing within the time limit. There have been various adaptations and spinoffs over the years, but none are quite as innovative as a new version of the game that brings AI into the mix.
Pictionary vs. AI keeps the premise of the original game but gives it a modern-day twist. Rather than one player drawing for the rest of their team, players work individually and will need to draw something well enough for the AI to recognize it. Players will not only earn points for drawing something well enough that the AI knows what it is, but other players will earn points if they can predict whether or not the AI will recognize someone's drawing.
RELATED: Best Monopoly Editions
Just to mix things up even more, Pictionary vs. AI will also throw additional obstacles into the mix. Players will occasionally be tasked with drawing their assigned item without using their hands, or even with their eyes closed. Suffice to say, despite the game's AI pulling from millions of user-submitted drawings as it attempts to determine what exactly it is you've sketched, there are probably going to be plenty of occasions when it simply doesn't know what the heck you were trying to draw.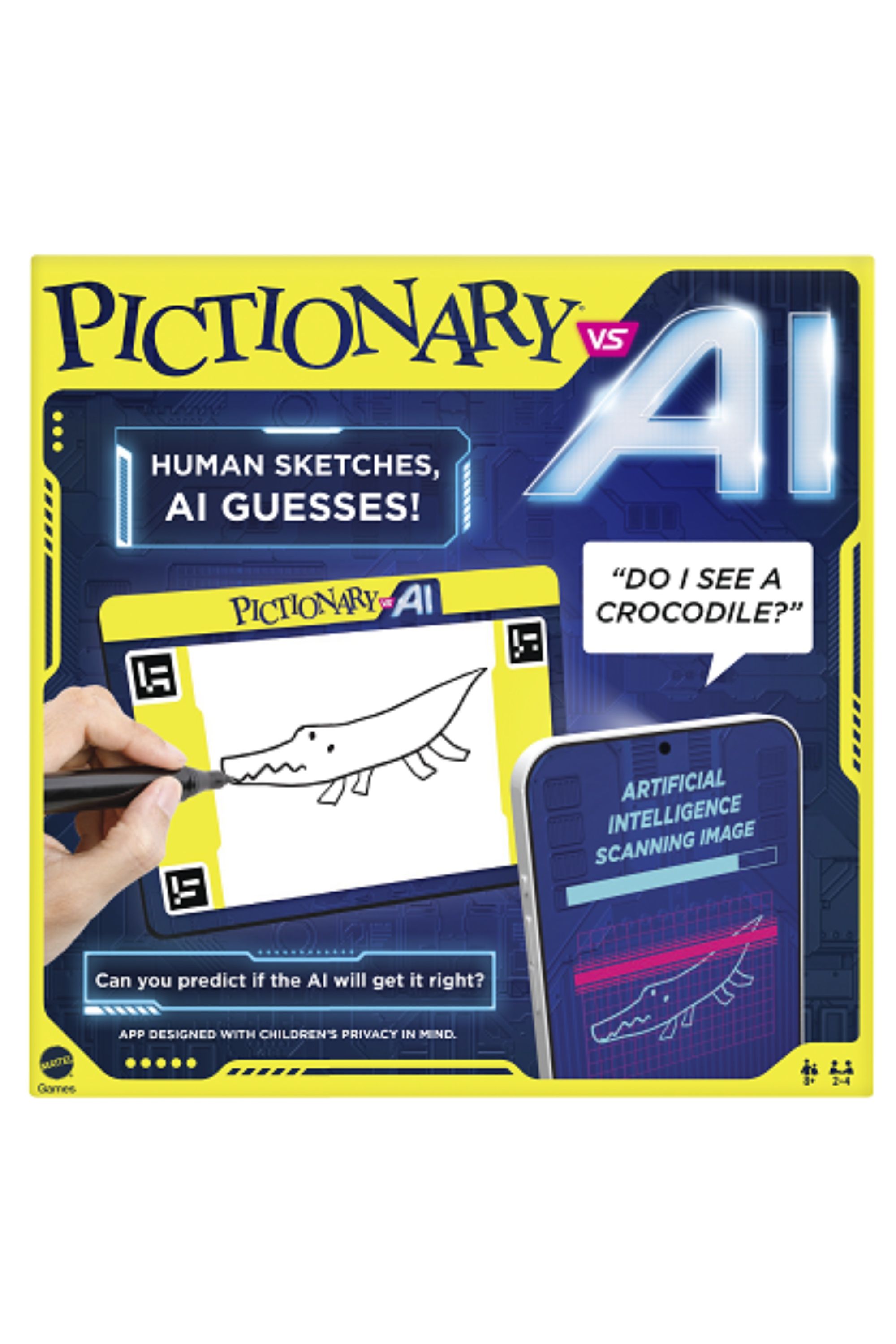 Pictionary vs. AI
Human sketches, AI guesses. Pictionary vs. AI is a modern-day twist on the classic board game in which players must draw for an AI rather than the rest of their team. Points are earned if the AI correctly guesses what you've drawn, and also if you correctly predict whether the AI will be right or not.
To get the game started, players will need to use a mobile device to scan a QR code. That will activate the AI, and once you have been given something to draw, and Pictionary has determined the circumstances under which you need to draw it, you can sketch on the whiteboard. Place your completed artwork in front of the mobile device and the AI will get to work on trying to determine what exactly it is you've attempted to draw.
If you fancy playing Pictionary with an AI twist, pre-orders for Pictionary vs. AI begin exclusively through the Mattel Shop on September 27, 2023. The new twist on the classic game will then be available in stores from October 2. If you're looking for other board games to play as we approach the holiday season, be sure to check out our Queen By Midnight review, and perhaps pick up Disney Villainous's Filled With Fright expansion.
NEXT: Best Strategy Board Games