Palia offers many skills to learn, one of which is cooking. The cooking skill involves the use of multiple stations, tasks that have mini-games or special interactions to complete during the cooking preparation, and requires you to find many of the available recipes. It's a robust system that makes collecting all the recipes challenging, and rewarding.
Related: Palia: How To Find The Sernuk Noodle Stew Recipe
Exploring Palia in the hopes of discovering a new recipe is practically its own mini-game. The recipe for Fried Catfish Dinner takes some work to obtain and locate. A few villagers may request it as a favorite meal though, so it's definitely worth the effort.
How To Get The Fried Catfish Dinner Recipe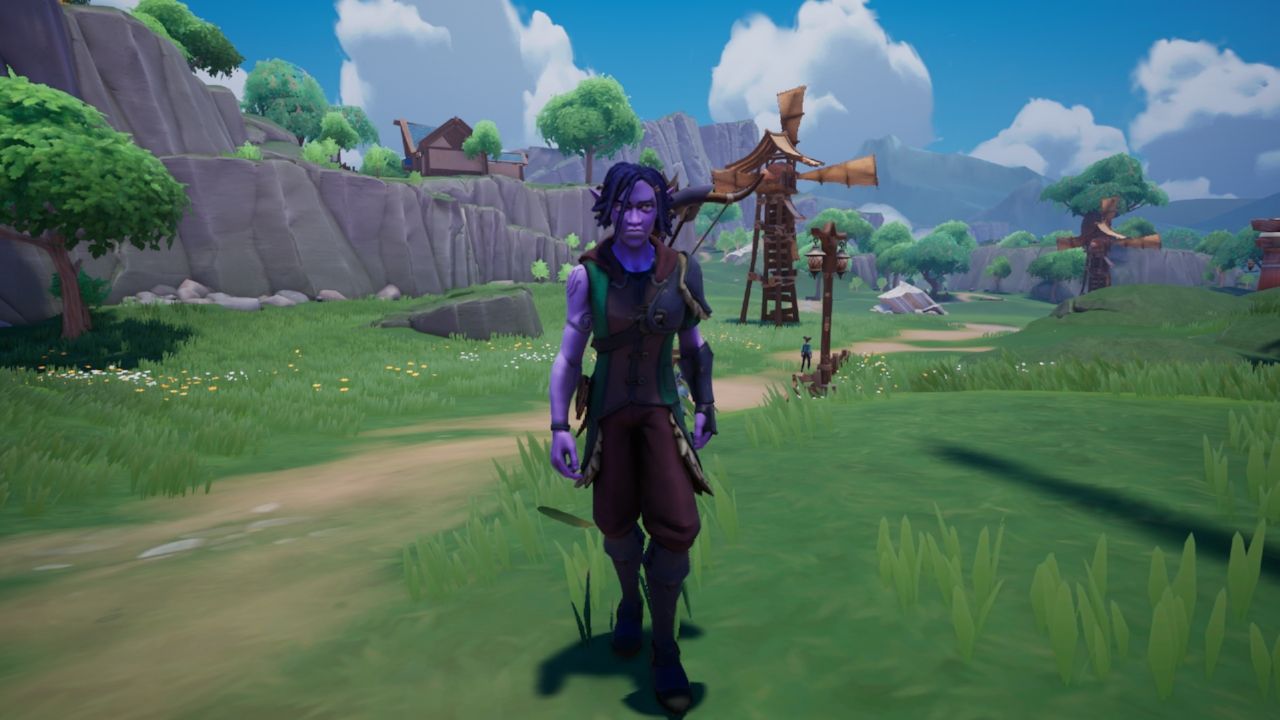 The Fried Catfish Dinner recipe requires you to get to friendship level three with Hassian. You will need to complete his quest, Room For Improvement, before you will receive the key to his grove in Bahari Bay.
When you have Hassian's key, you can enter his grove to look for the recipe. There's a little campfire set up, and you'll want to head for that area to interact with the blue book. If you read the book, you'll unlock the recipe for Fried Catfish Dinner.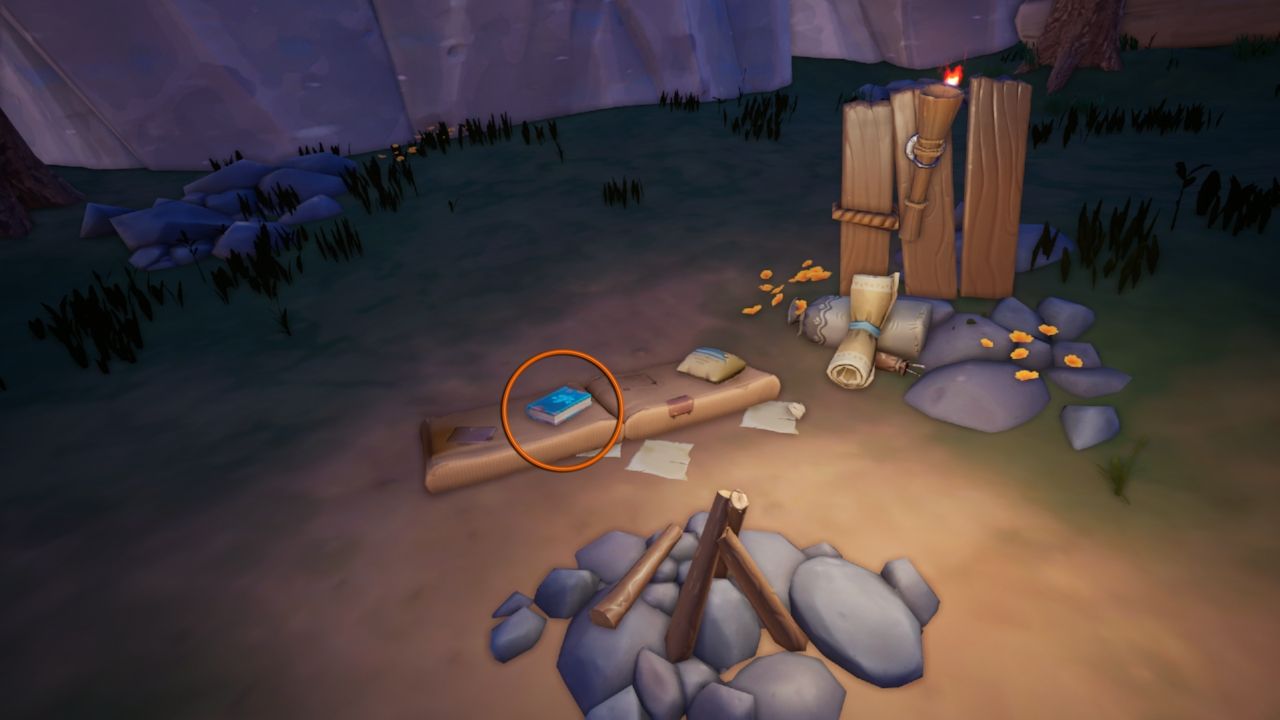 What Are The Ingredients For Fried Catfish Dinner
You'll need the following ingredients to cook up this new recipe:
Use gold-star ingredients to have a better chance of receiving a gold-star Fried Catfish Dinner.
You'll need three cooking stations to cook this meal: a stove, mixing station, and prep station. When made properly, the recipe should provide you with three servings of either normal or gold-star quality Fried Catfish Dinner.
If it doesn't turn out well the first few times, you can always use it in your worm farms, so it won't really go to waste.
What Are The Focus Points For Fried Catfish Dinner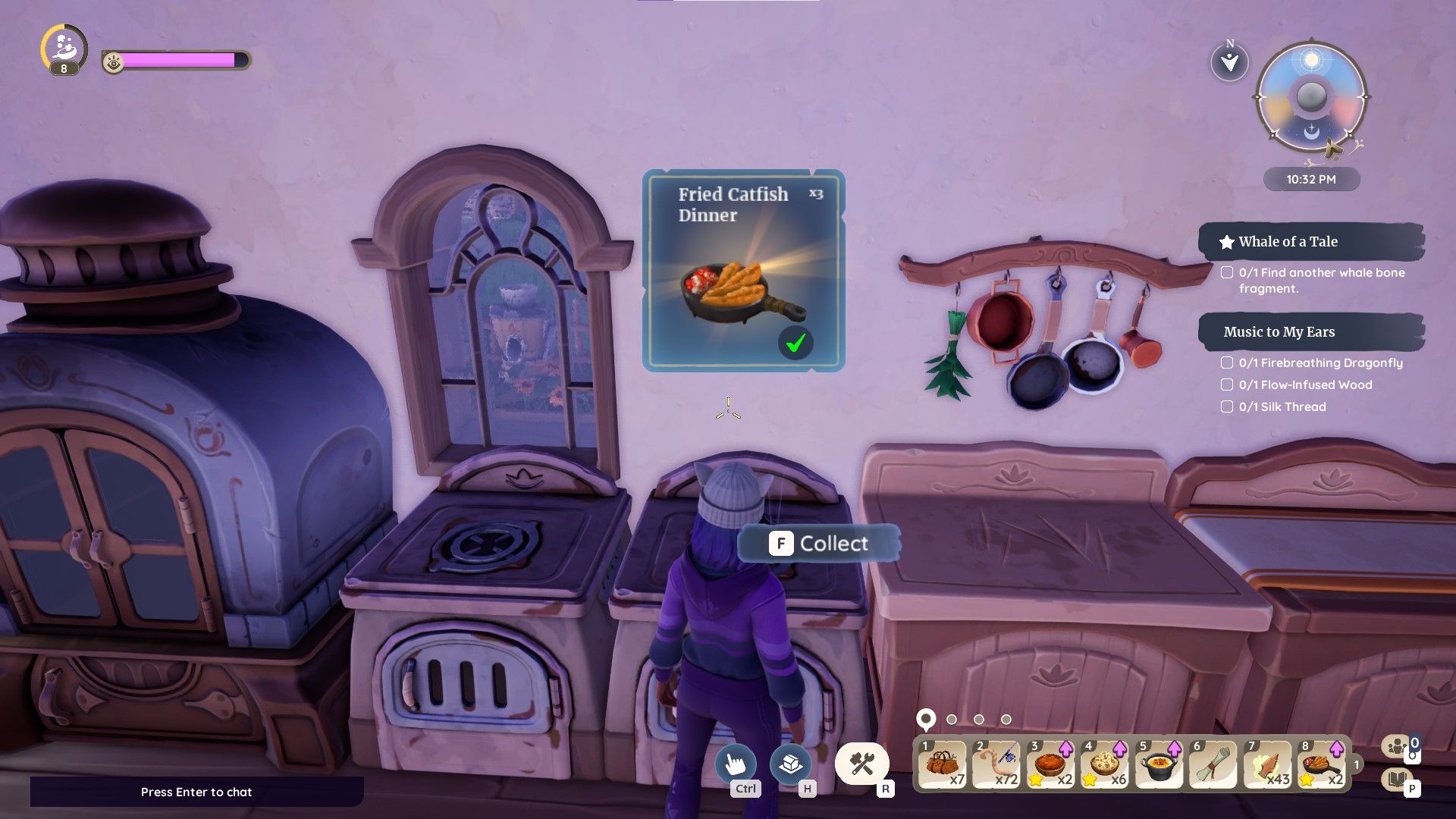 The normal amount of focus points you get for the Fried Catfish Dinner is 225. If you use gold-star quality ingredients, you may end up with a higher-quality end product that will give you 337 focus points per serving.
Focus points help you level your skills by providing a boost to the amount of experience you get whenever you use those skills. Food replenishes your focus points, so even if you don't have a villager who wants this meal for the week, you can still benefit from a full focus bar. It's a good idea to keep at least a handful of cooked dishes in your inventory.
Next: Palia: How To Get Glass Panes And Lightbulbs