Highlights
Rookies in NBA 2K24 often have exaggerated or underrated ratings until they prove themselves in the league.
Bilal Coulibaly joins the Washington Wizards after being traded by the Indiana Pacers, and could have a significant impact on their rebuild.
Cam Whitmore, a balanced offensive rookie, has the potential to contribute to the Houston Rockets' offense with his scoring abilities.
One of the most exciting parts of a new NBA season is the group of rookies who have achieved their dream of becoming professional basketball players. These young kids represent the future of the NBA and no matter the team, fans should root for the success of these incoming prospects.
RELATED: Madden 24: Best Tight Ends, Ranked
Unlike veteran players, it's generally common for rookie ratings in NBA 2K24 to be either a bit over the top or severely underrated until they get their feet wet in the league. For now, we take a look at the top rookies in NBA 2K24 and how they can impact their respective teams early in their careers.
9
Bilal Coulibaly – 73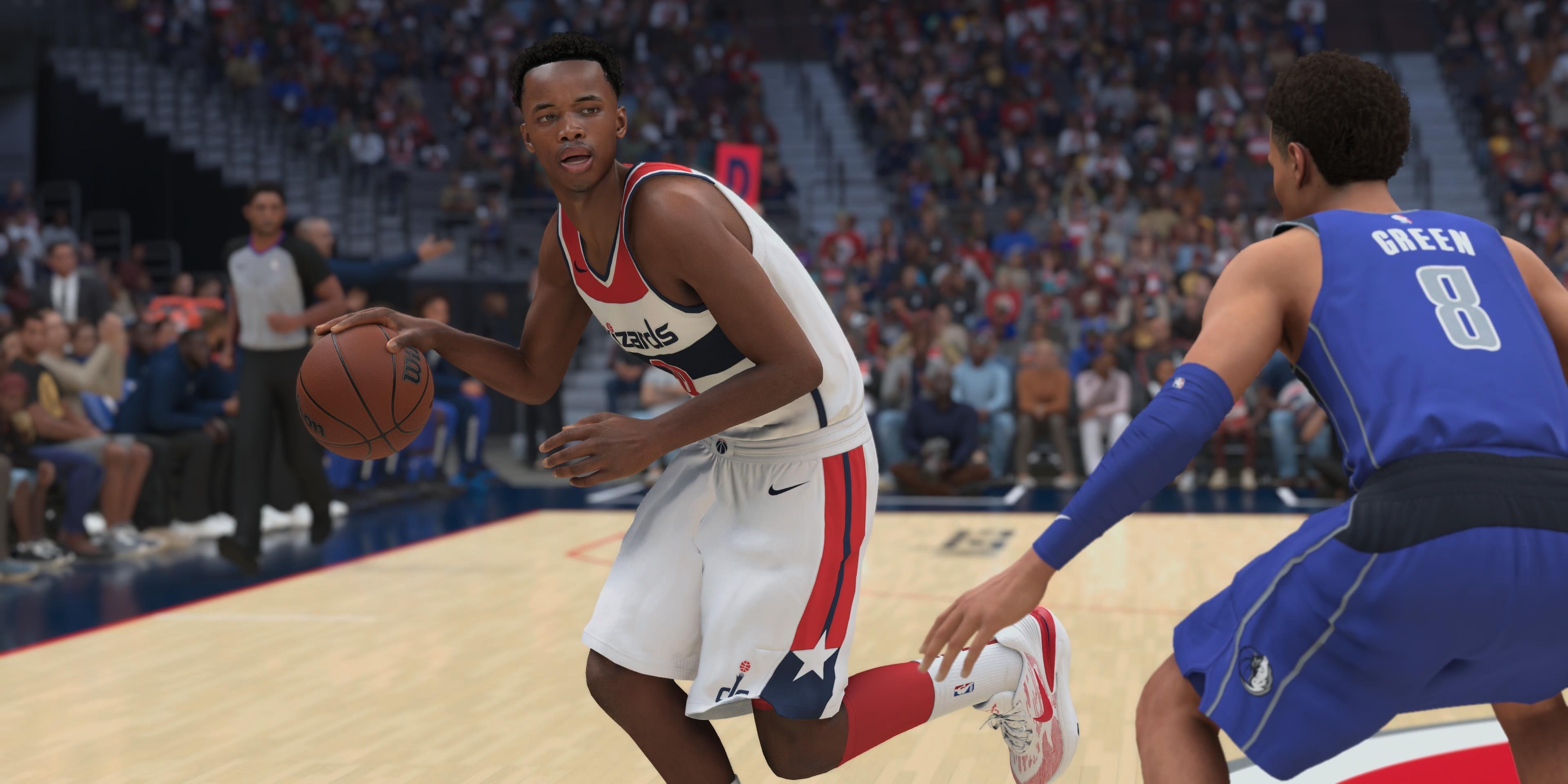 Lost in the Victor Wembanyama madness from France is his teammate Bilal Coulibaly. The French forward averaged 21.9 points per game and was initially selected by the Indiana Pacers with the seventh overall pick. However, the team traded his rights to the Washington Wizards for a pair of second-round picks and fellow rookie draftee Jarace Walker.
With Bradley Beal off to Phoenix, Coulibaly will look to make a name for himself alongside Jordan Poole and Kyle Kuzma. The Wizards are just beginning a full rebuild and wouldn't be surprising if they dealt Kuzma to open more playing time for Coulibaly. As a hybrid defender, Coulibaly has great value on the defensive end guarding players in the interior (B) and perimeter (A).
8
Anthony Black – 73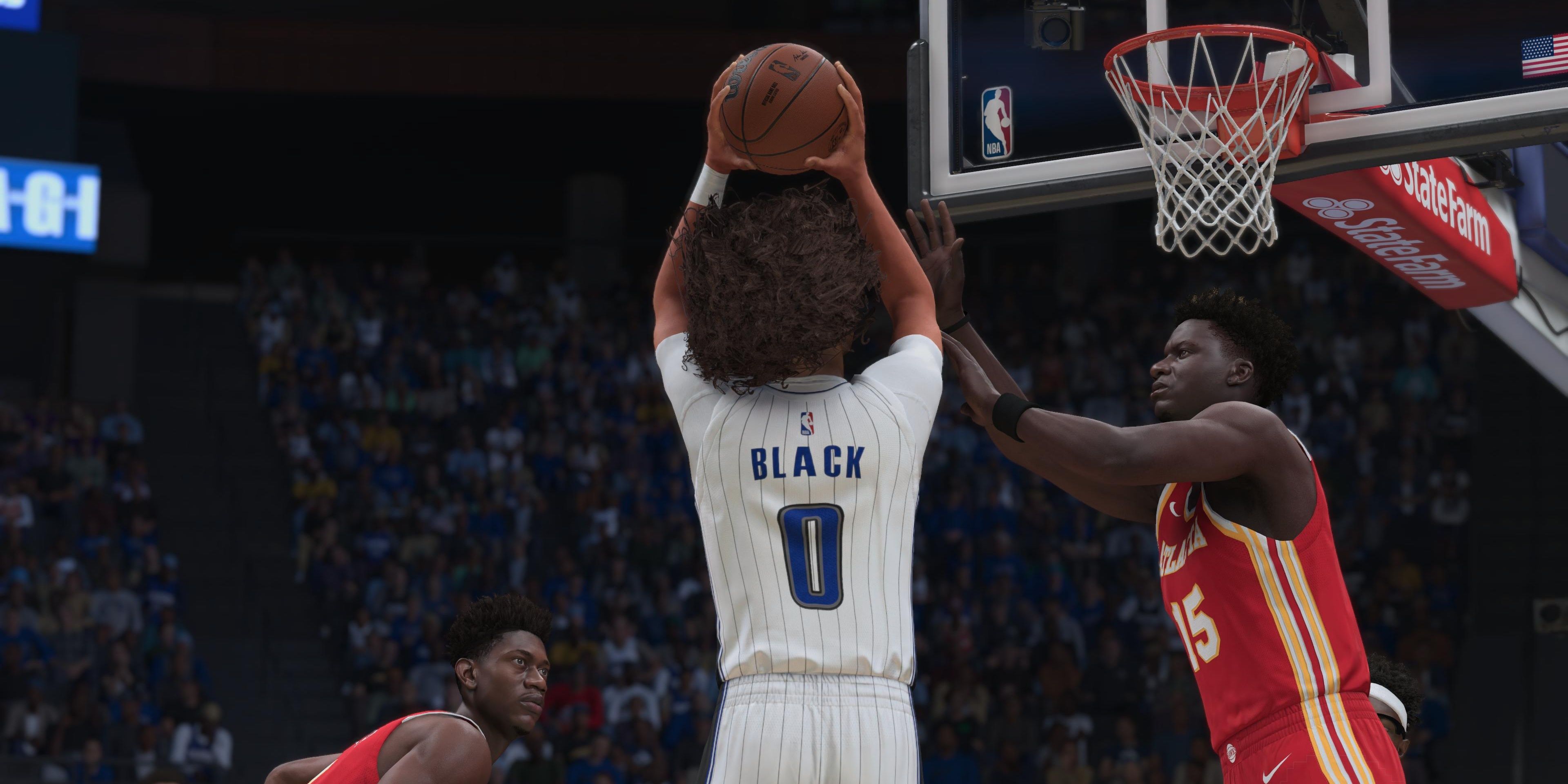 After drafting Paolo Banchero with the first overall pick in 2022, the Orlando Magic performed a bit better last season but still ended with a top-ten draft pick. The Magic picked Arkansas guard Anthony Black with the sixth overall pick and will hope he and Banchero can become a dynamic duo of their own.
Black is a two-way tempo pusher, so when Orlando secures a defensive rebound he'll want to push the ball up court. He's more likely to create an opportunity for his teammate (A-) than score himself, but if he does it'll be inside (C+) or from beyond the arc (C+).
7
Cam Whitmore – 74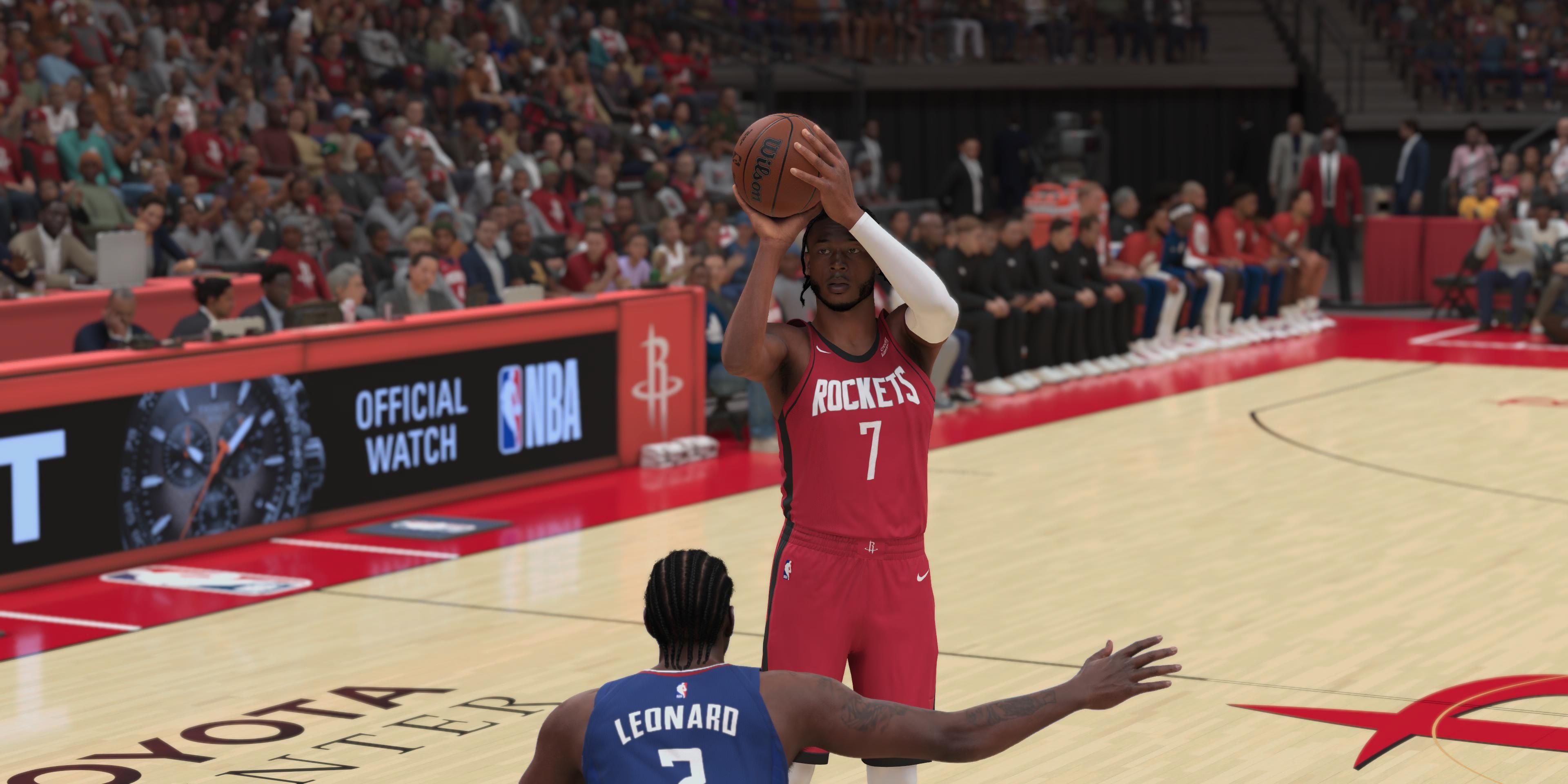 Leading up to the NBA Draft, many speculated Cam Whitmore as a top-five draft pick. The small forward was named freshman of the year after his first season with Villanova and decided to declare for the draft. However, Whitmore did not perform very well in the Combine drills and interviews and fell to the twentieth pick to the Houston Rockets.
RELATED: Madden 24: Best Quarterbacks, Ranked
As a shot-creating three-level threat, Whitmore is one of the most balanced offensive rookies in the game. He has slightly above-average ratings scoring the ball inside (B-), mid-range (B-), and beyond the arc (B-) while doing his best to involve his teammates (B). On the defensive end, he's fairly decent defending the interior (C+) and perimeter (B-) but Whitmore was drafted for his offensive potential.
6
Jarace Walker – 74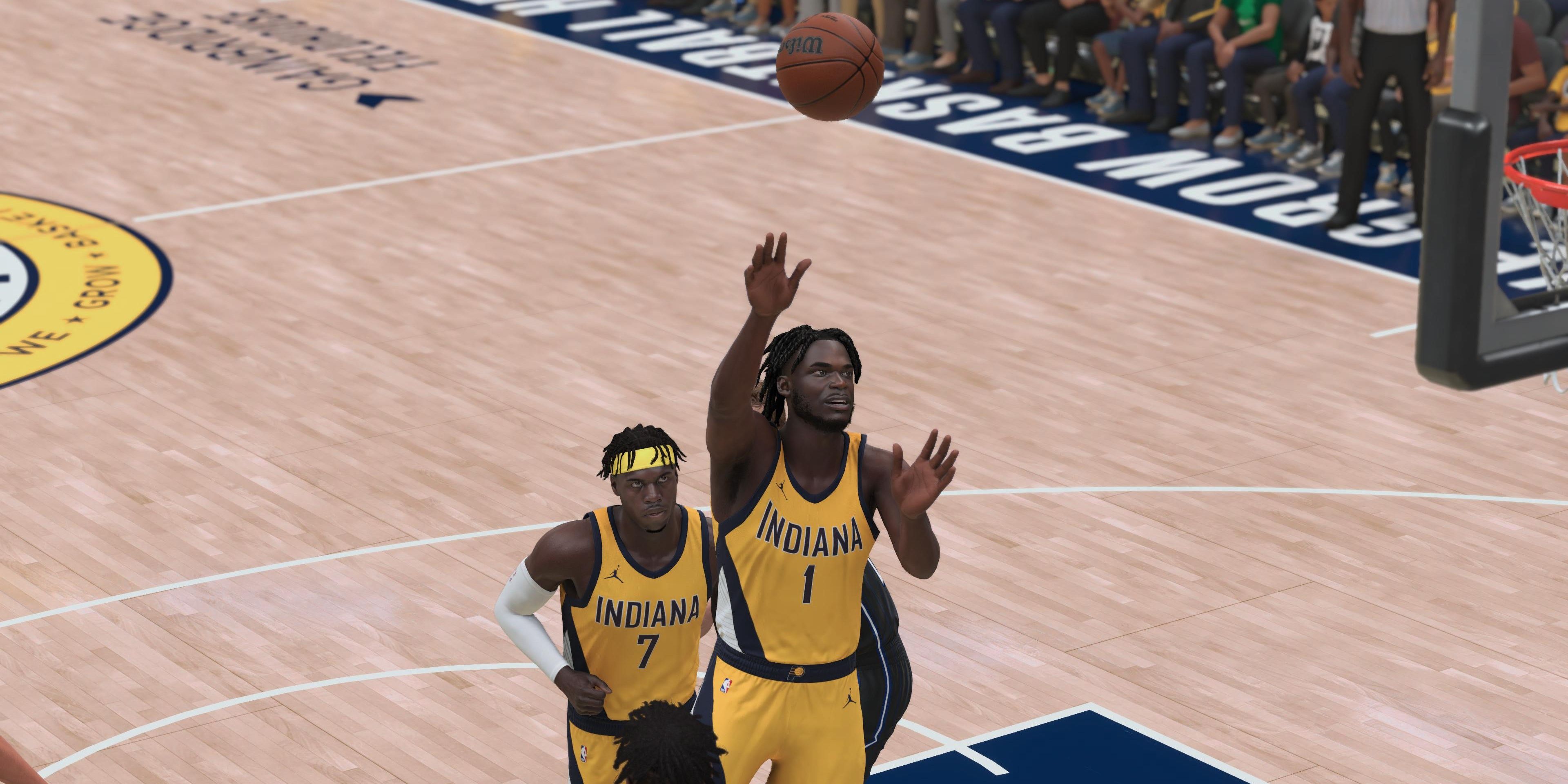 The Washington Wizards selected Houston University forward Jarace Walker with the eighth overall pick but flipped the young prospect to the Indiana Pacers for Bilal Coulibaly. During his lone season at Houston, Walker averaged 11.2 points and 6.8 rebounds per game. Walker was the highest-drafted Houston prospect since Hakeem Olajuwon.
Walker has impressive defensive skills and is capable of guarding interior (B+) and perimeter (B) players. He's a hybrid defender but does possess some offensive skills scoring under the basket (B). Because Indiana already has high offensive firepower in Tyrese Haliburton and Myles Turner, Walker will be looked upon to shut down opposing players.
5
Ausar Thompson – 76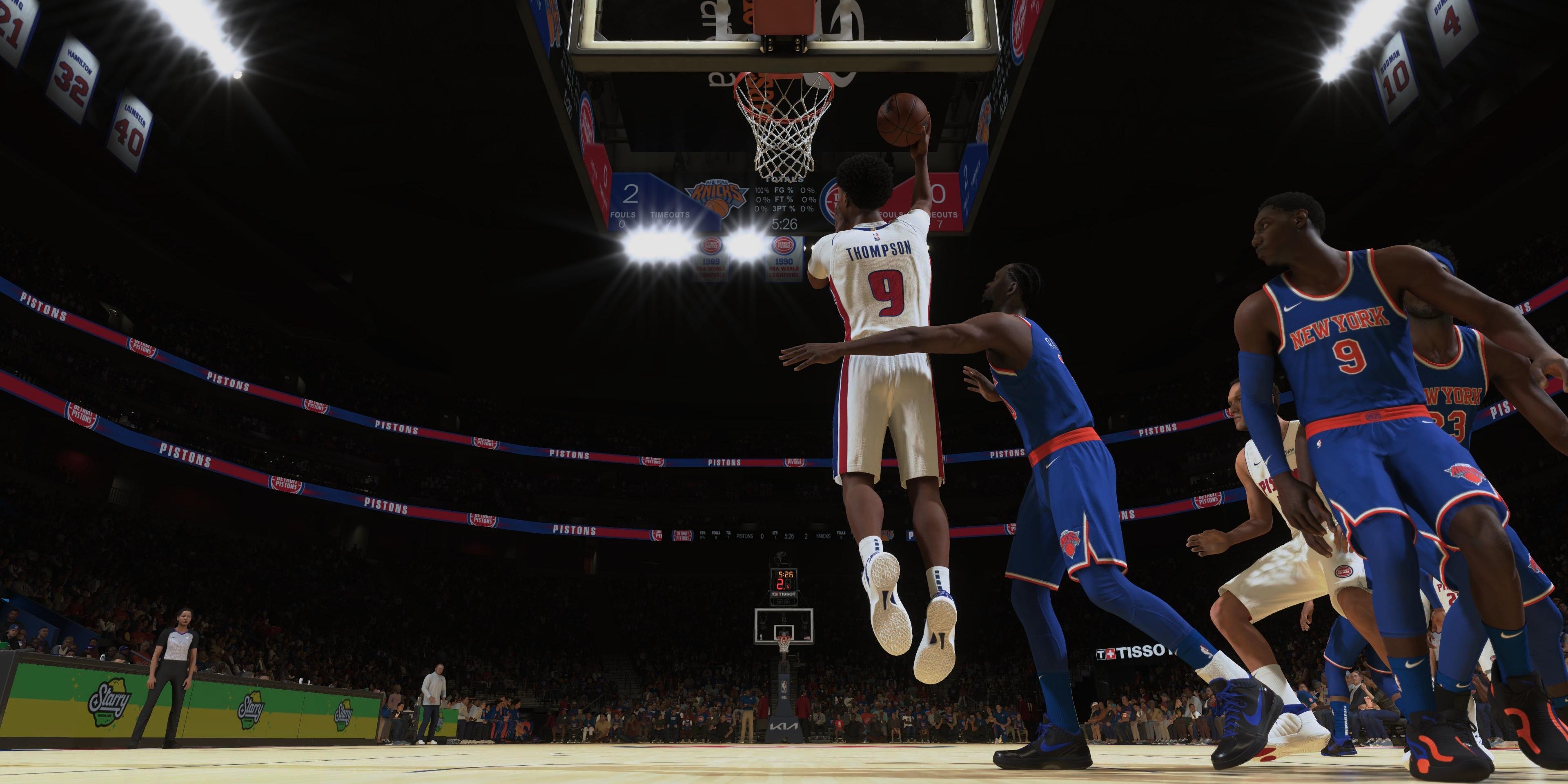 It's not often a pair of twins play in the NBA, let alone be drafted in the top ten. Ausar Thompson was selected by the Detroit Pistons with the fifth overall pick, one pick after his twin brother. The pair are the first set of brothers selected in the top five of the NBA Draft in the same season.
Thompson is one of the latest prospects who elected to not play collegiate ball and chose to play semi-professionally. As a two-way slasher, Thompson thrives at driving to the rim (A) while also being able to set up his teammates for opportunities (A-). He's a solid perimeter defender (A-) but new head coach Monty Williams will hope Thompson adds another wrinkle to their offense led by Cade Cunningham.
4
Amen Thompson – 76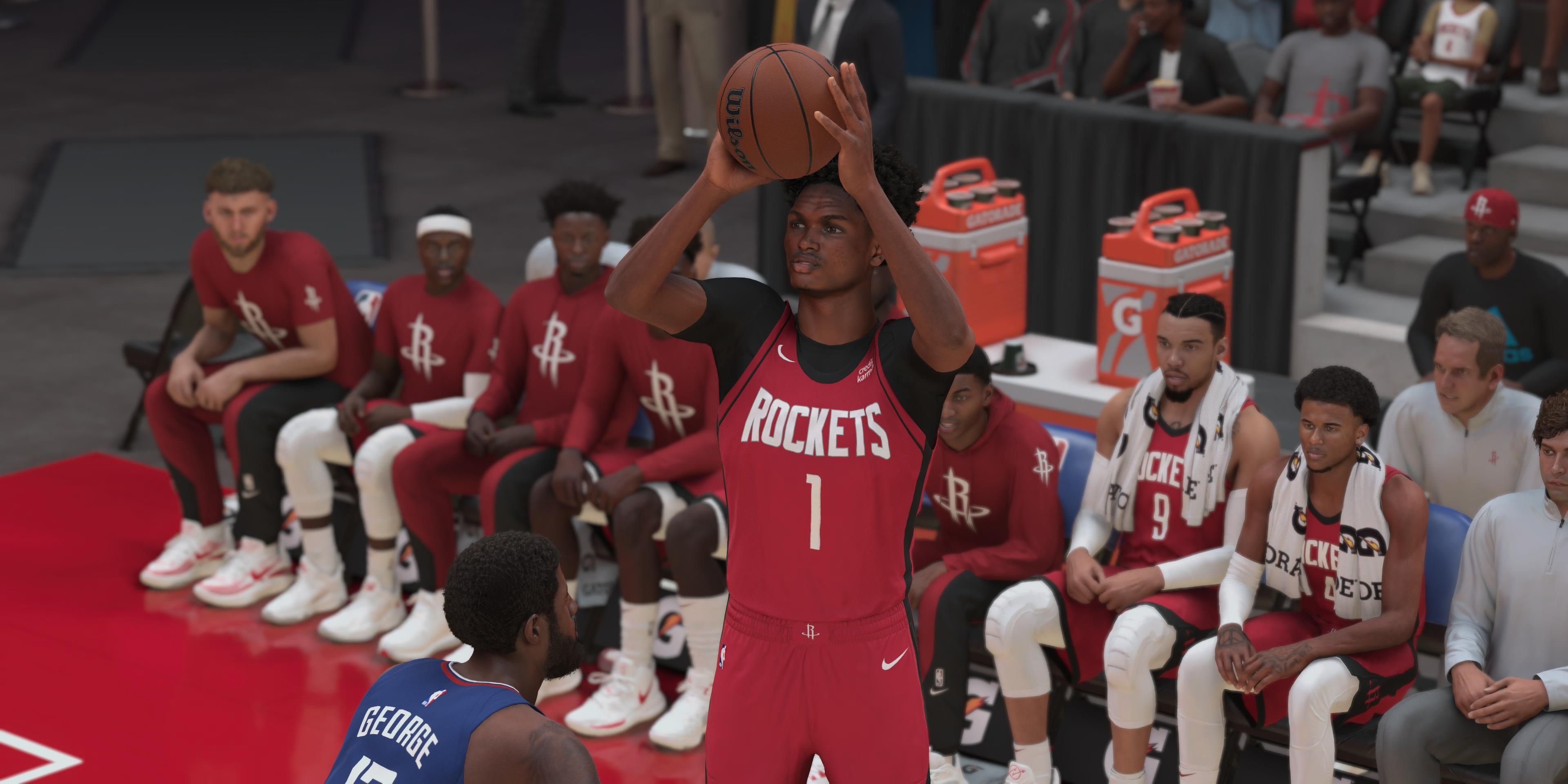 First, Amen Thompson beat his twin brother Ausar Thompson by being born one minute earlier. Now, he's bested his brother again by being selected one pick earlier in the NBA Draft. The Houston Rockets chose the oldest of the twins with the fourth overall pick and the team hopes Thompson will be a major factor in their rebuild.
RELATED: Madden 24: Best Wide Receivers, Ranked
Although the Rockets signed free agent Fred VanVleet to be their starting point guard, drafting Thompson is more of a long-term plan for Houston. While Thompson is a two-way slasher like his brother, he's actually less effective from mid-range (D+) and three-point land (D+). Thompson will look to attack the rim (A) on offense and settle with guarding the perimeter (A) on defense.
3
Scoot Henderson – 78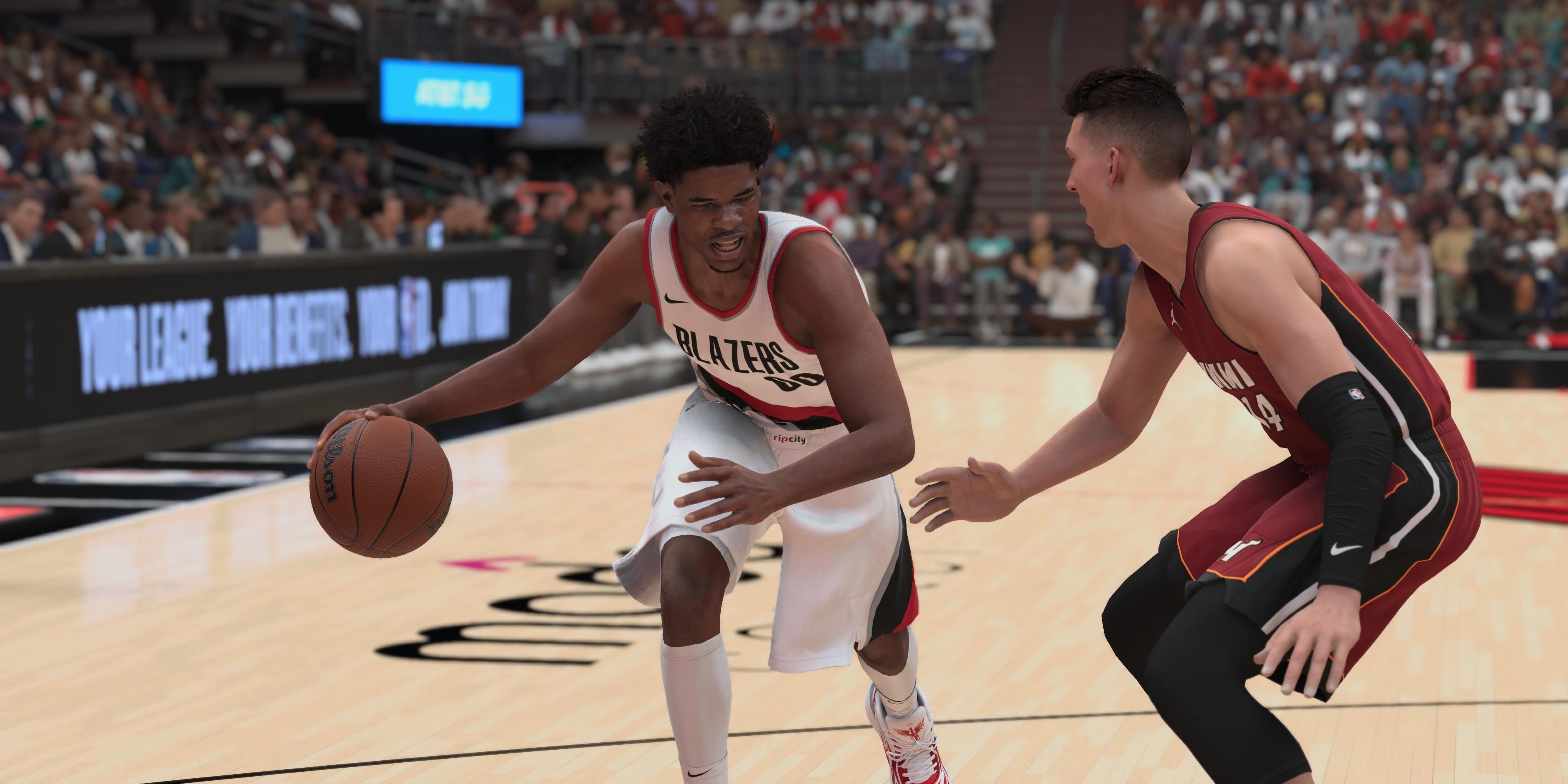 While nearly every NBA analyst already penciled Victor Wembanyama as the first overall pick to whichever team won the draft lottery, there were still discussions about who would be selected second overall: Scoot Henderson or Brandon Miller. With rookies choosing to play for the G League instead of college, the idea of Henderson was intriguing.
Instead of trading the draft pick to reinforce the team with Damian Lillard, the Portland Trail Blazers decided to initiate their rebuild and picked Henderson third overall. He's already a dynamic driver to the basket on offense (A) and can pull up well from mid-range (B-), while also remaining alert to make plays for his teammates (A). He's an average defender at best, so Portland will need to surround him with good defensive players to allow him to focus on scoring the basketball.
2
Brandon Miller – 78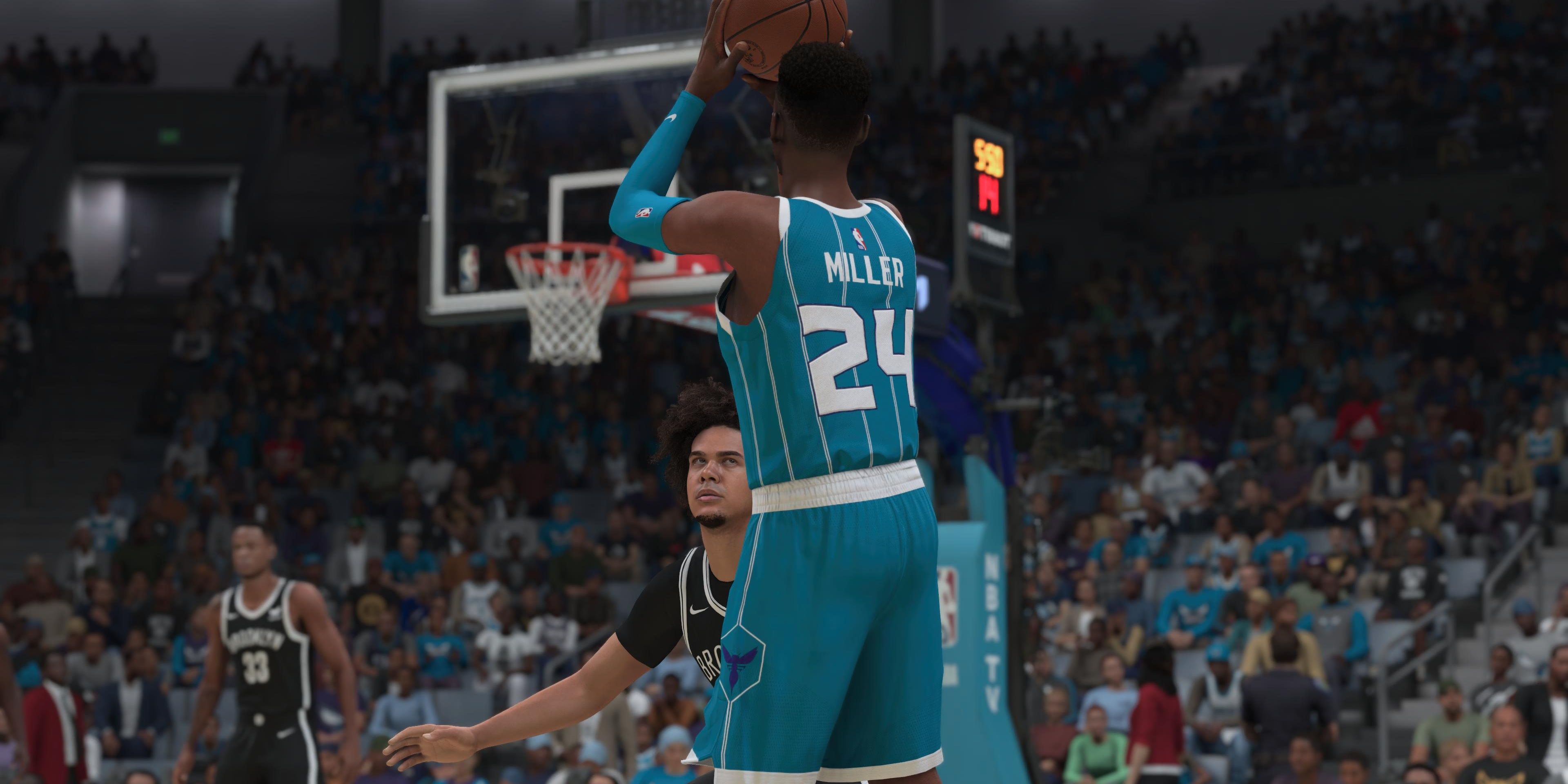 Although the Charlotte Hornets already have LaMelo Ball, many argued that the team should've selected Scoot Henderson instead of Brandon Miller. Ultimately, the Hornets picked Miller to also fill a need at small forward and not cause a logjam at the guard position.
Miller was a stellar offensive talent at Alabama but struggled mightily in the NCAA tournament. But when he's on, Miller can be a game-changer for the Hornets. He's arguably the best offensive rookie in his draft class; as a shot-creating three-level threat, he's effective in scoring inside (B), from mid-range (B+), and from beyond the arc (A-). If Miller can stay a consistent scorer, he and Ball can turn into an exciting tandem in the Eastern Conference.
1
Victor Wembanyama – 84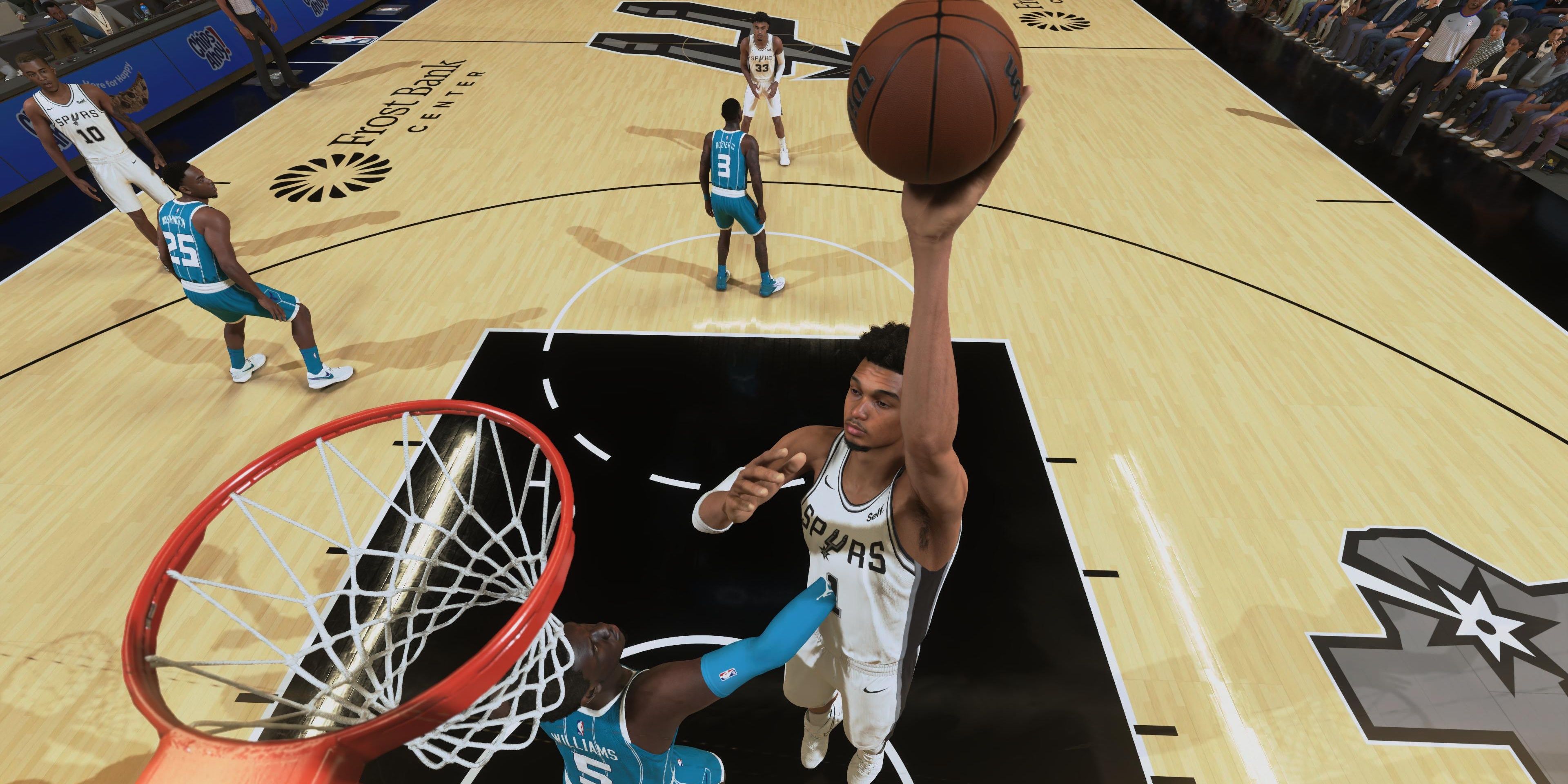 Since Victor Wembanyama officially declared for the NBA Draft, everyone knew he was going to be selected first overall. The only missing part was which team would earn the honor to draft him. Unfortunately for the rest of the league, the San Antonio Spurs won the Wembanyama sweepstakes and will look to develop another future Hall of Fame big man.
Not only is Wembanyama the highest-rated rookie in NBA 2K24, but he's also the sixth-best center in the game. Being a two-way three-level threat means he's a scoring machine under the basket (B-), from mid-range (B+), and from beyond the arc (B-) while also being an excellent interior defender (A). The only downside of Wembanyama's game is his physicality (C-) which is due to his thin frame.
NEXT: Madden 24: Best Running Backs, Ranked