EA Sports FC 24 sees the franchise's Ultimate Team mode return once more to give you a chance to build your perfect club. The new year marks the introduction of a new, cleaner menu design that allows you to search through your options in seconds. The addition of a shortcut drop-down menu also makes things much smoother.
RELATED: EA Sports FC 24: The Highest Rated Players
However, the menu placements can be counter-intuitive, like where EA has placed the option for changing your club name in EASFC 24. Follow these steps below to navigate through your Settings to finally change the automatically assigned name your club was given upon creation.
Certain club names – usually involving puns of player names – can be flagged as inappropriate and your club name may be reset as a result. Here's how to change it to something else if that happens.
Where To Change Your Ultimate Team Club Name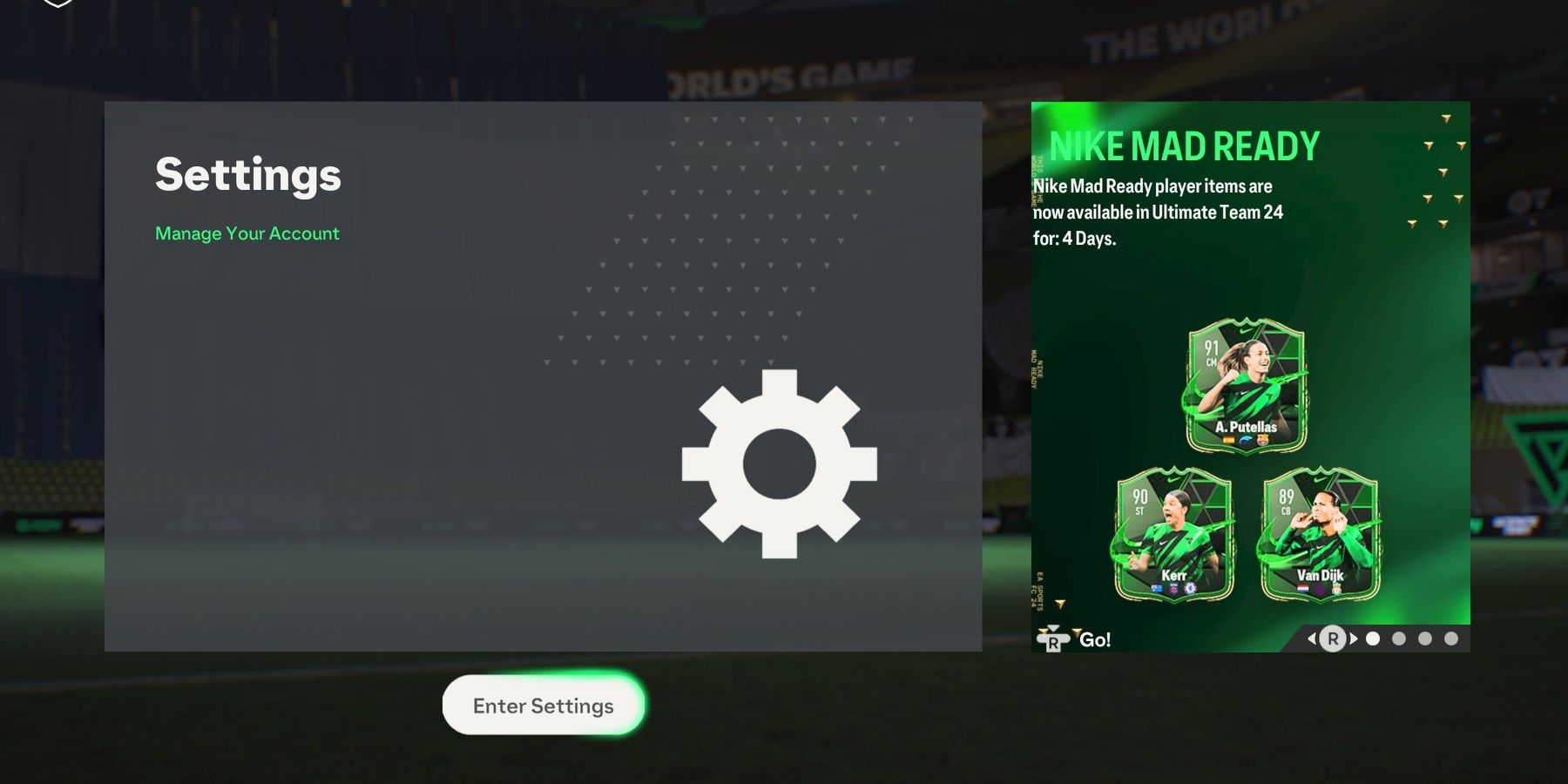 Starting on the Ultimate Team Home page, you'll see the shortcuts drop-down menu on the left along with every major menu location listed across the top.
Moments, Squad, Objectives, and more modes appear in your shortcut drop-down menu on the left side.
Use your RB/R1 buttons to tab over to the far right side of the menu, until you reach the Settings tab.
Click on it to enter your Settings menu.
Ignore the "Club" section even if it seems like the option to change Club Name should be there. It's not.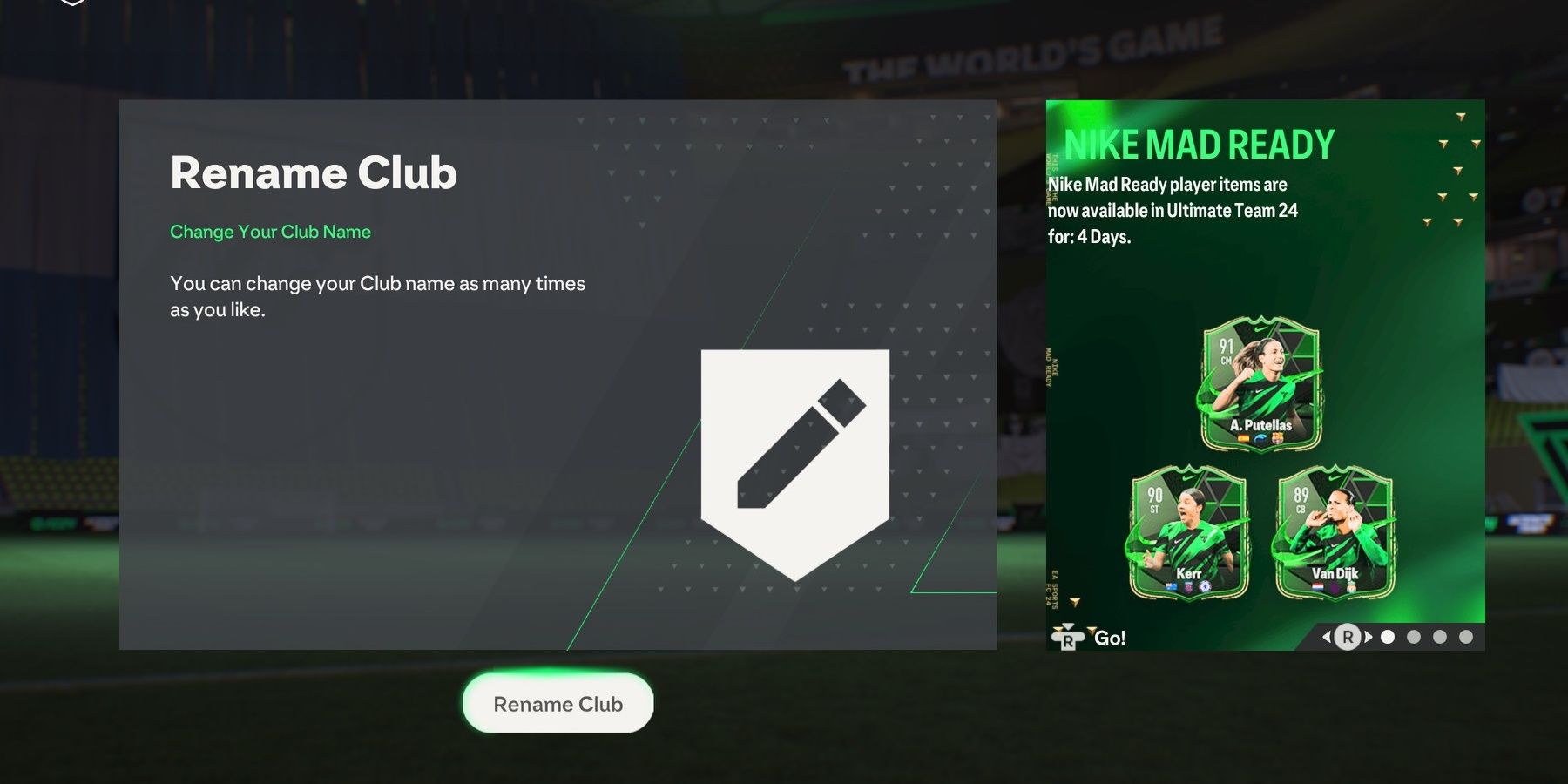 From here, you'll be on a screen with three menu options: "Playtime", "Matchmaking", and "Rename Club."
Navigate to the far right again until you're on the "Rename Club" tab. Click on it to enter the next menu screen.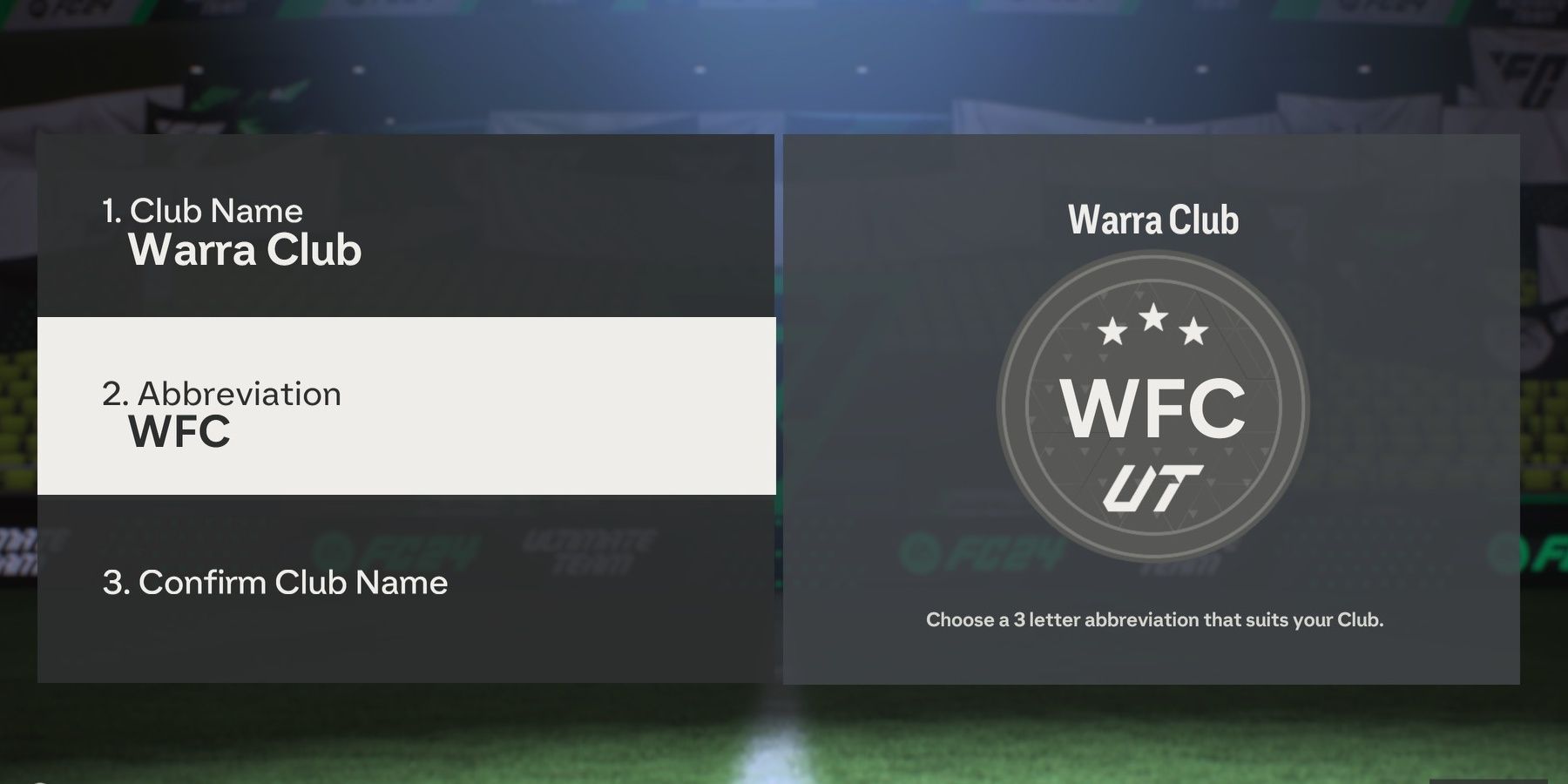 Now, you'll be able to rename your club and select a new abbreviation to fit with the new identity you've created.
You can rename your club as many times as you would like without restrictions. Simply navigate through your settings by following this step-by-step guide to return to the Rename Club screen.
NEXT: EA Sports FC 24: The Best Left Wingers For Relentless Winger Evolution