Highlights
Point guards in the modern NBA prioritize scoring and have become playmaking threats from all areas of the court.
Jamal Murray, Jalen Brunson, and Tyrese Haliburton are emerging as top point guards in the league with their scoring abilities and playmaking skills.
Established point guards like James Harden, Trae Young, and Damian Lillard remain elite offensive threats and continue to excel in their respective roles.
The modern NBA has slowly transformed point guards into a score-first, pass-the-ball-later type of position. Historically, point guards look to set up their teammates for opportunities but now, offenses have adjusted to an explosion of offensive talent at the position.
RELATED: Madden 24: Best Wide Receivers, Ranked
Having a top-rated point guard is the quickest way for a smooth-flowing offense in NBA 2K24. These players excel in finding their shots but are also capable of dissecting a defense to find the best shot possible. We break down the best point guards featured in NBA 2K24.
11
Jamal Murray – 88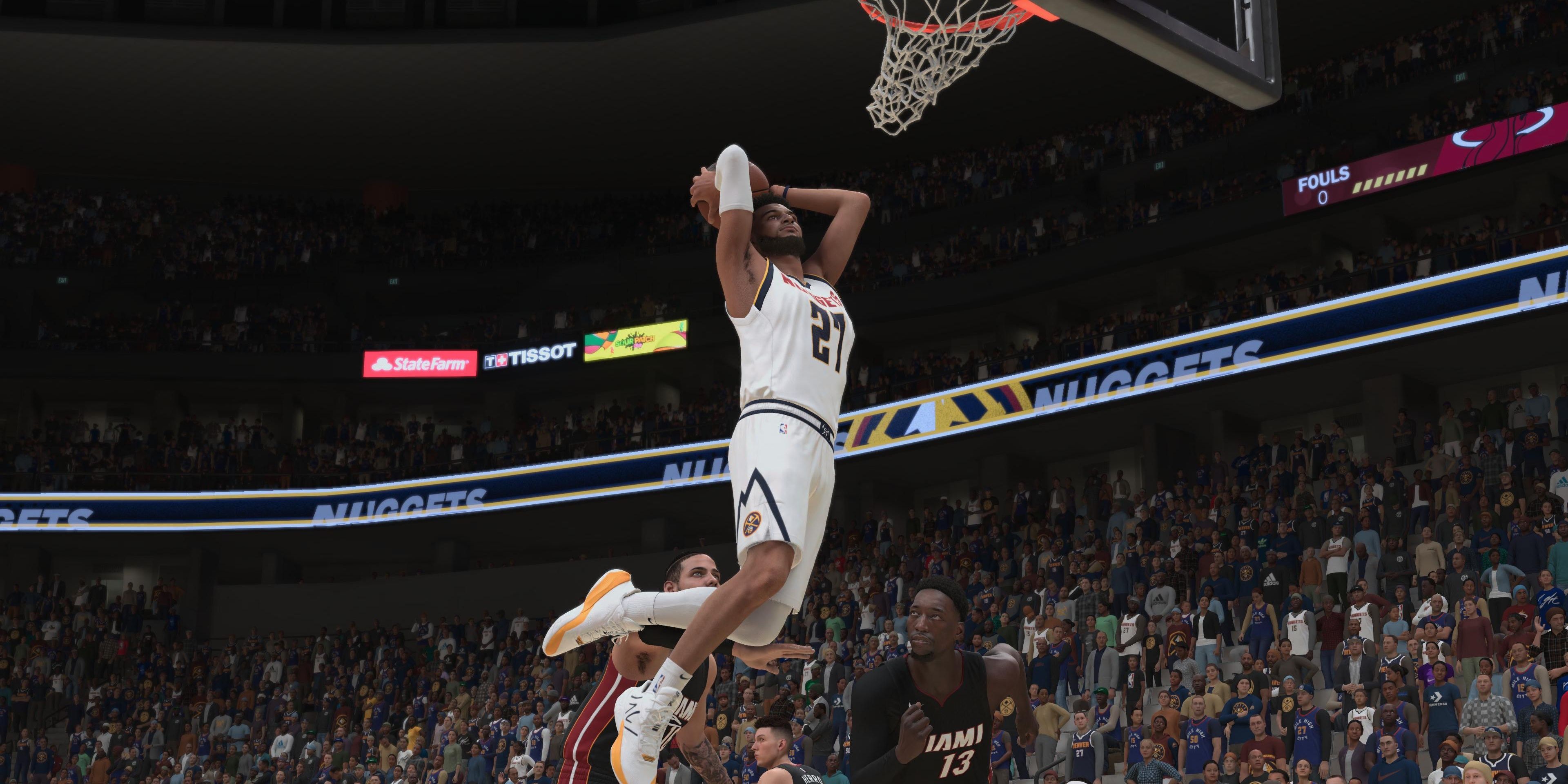 After a few injury-plagued seasons, Jamal Murray finally enjoyed a healthy postseason run with the Denver Nuggets which ended with an NBA championship. Murray averaged 20 points per game and a career-high 6.2 assists, proving that he can be a suitable running mate with two-time MVP winner Nikola Jokic.
Murray is a top-notch three-point shooter (A+), shooting nearly 40 percent from deep last season. When you combine his sharpshooting skills from outside with his ability to drive to the basket (B+) and pull up from mid-range (B+), Murray is considered a playmaking three-level threat. Murray isn't known to be a defensive stopper but he does possess a high perimeter defense rating (B+).
10
Jalen Brunson – 88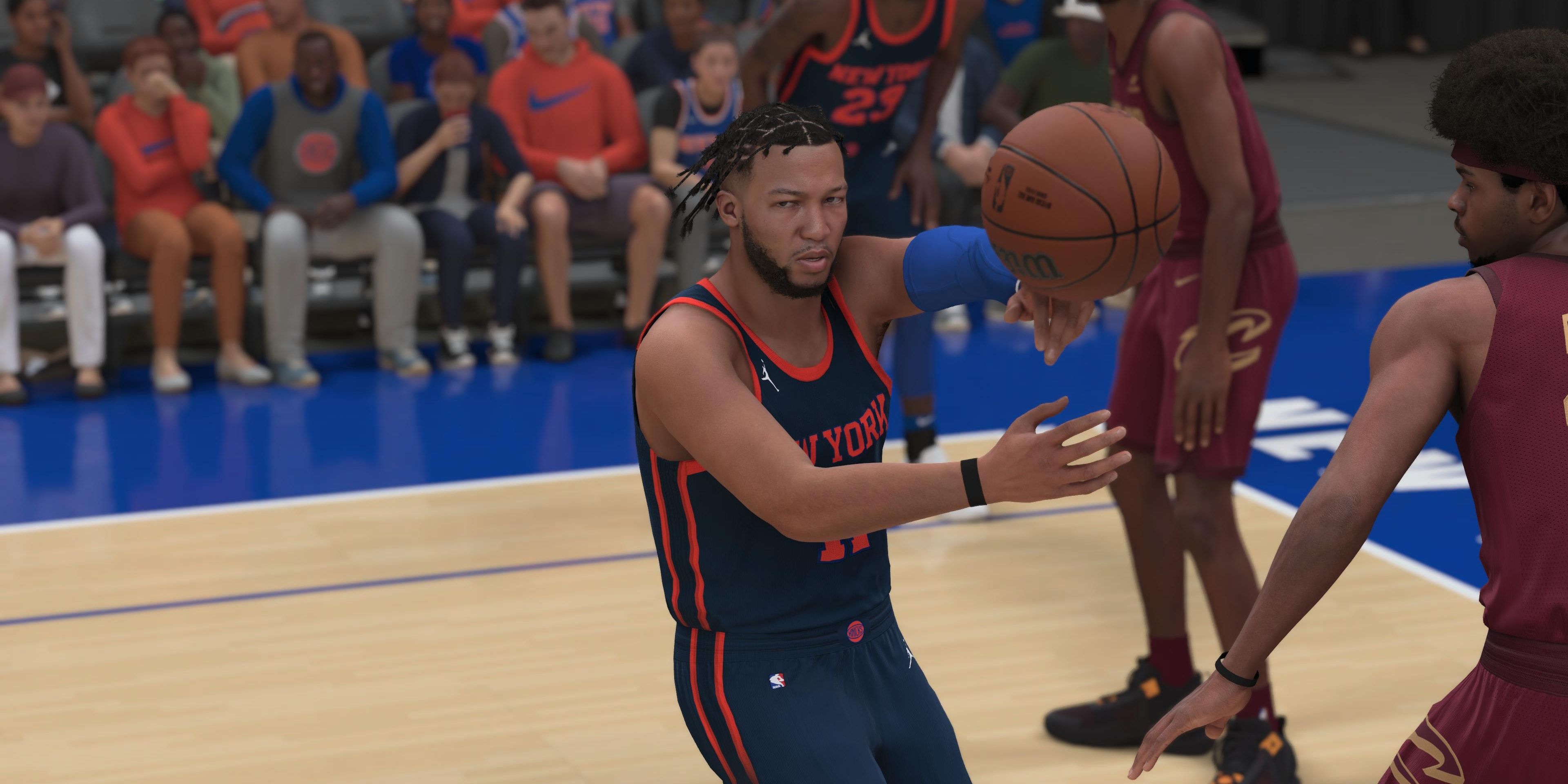 In his first season with the New York Knicks, Jalen Brunson enjoyed a career season, posting career-high averages in points (24), assists (6.2), and three-point percentage (41.6). Leaving an offense that was heavily catered to Luka Doncic in Dallas has been a blessing for Brunson.
As a playmaking three-level scorer, Brunson's bread and butter is from mid-range (A+) but is truly a gifted scorer inside (A) and outside (A). Because of his playing time with Doncic, Brunson has the flexibility to operate as a secondary scorer or a primary. The 27-year-old is one of the top point guards in the Eastern Conference.
9
Tyrese Haliburton – 88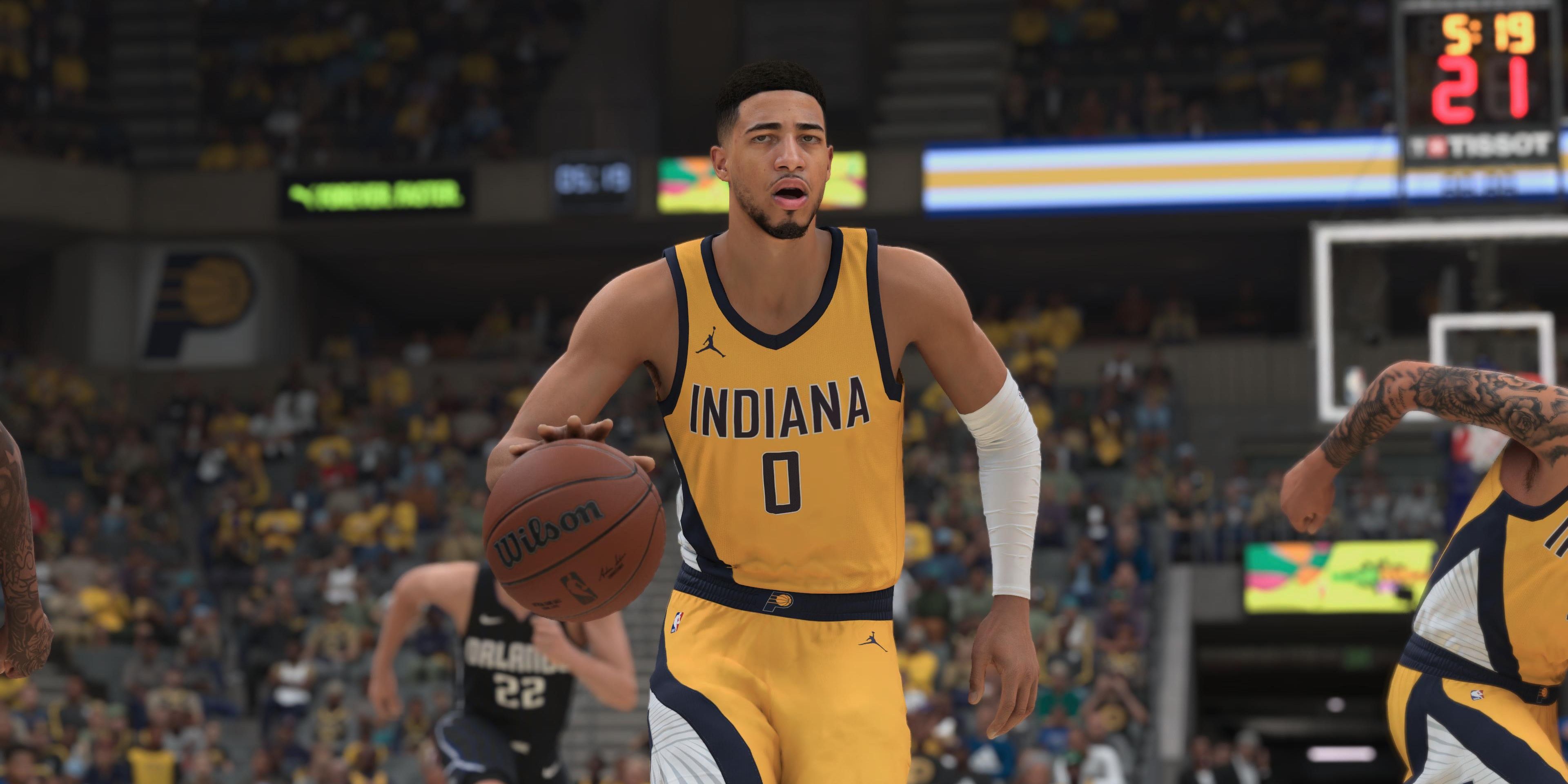 When the Indiana Pacers traded Domantas Sabonis to the Sacramento Kings, they hoped to receive close to even value but with Tyrese Haliburton, they might've won the trade outright. At only 23 years of age, Haliburton was already featured on the United States national team in the FIBA tournament and he's well on his way to being one of the best point guards in the league.
RELATED: Madden 24: Best Tight Ends, Ranked
Haliburton was sensational last season, averaging a double-double in his second season with the Pacers. He's a tremendous playmaker (A+) in setting up his teammates but can also generate his own offense from all over the court. He's growing into a great perimeter defender (A-) and is a massive young NBA star in the making.
8
De'Aaron Fox – 88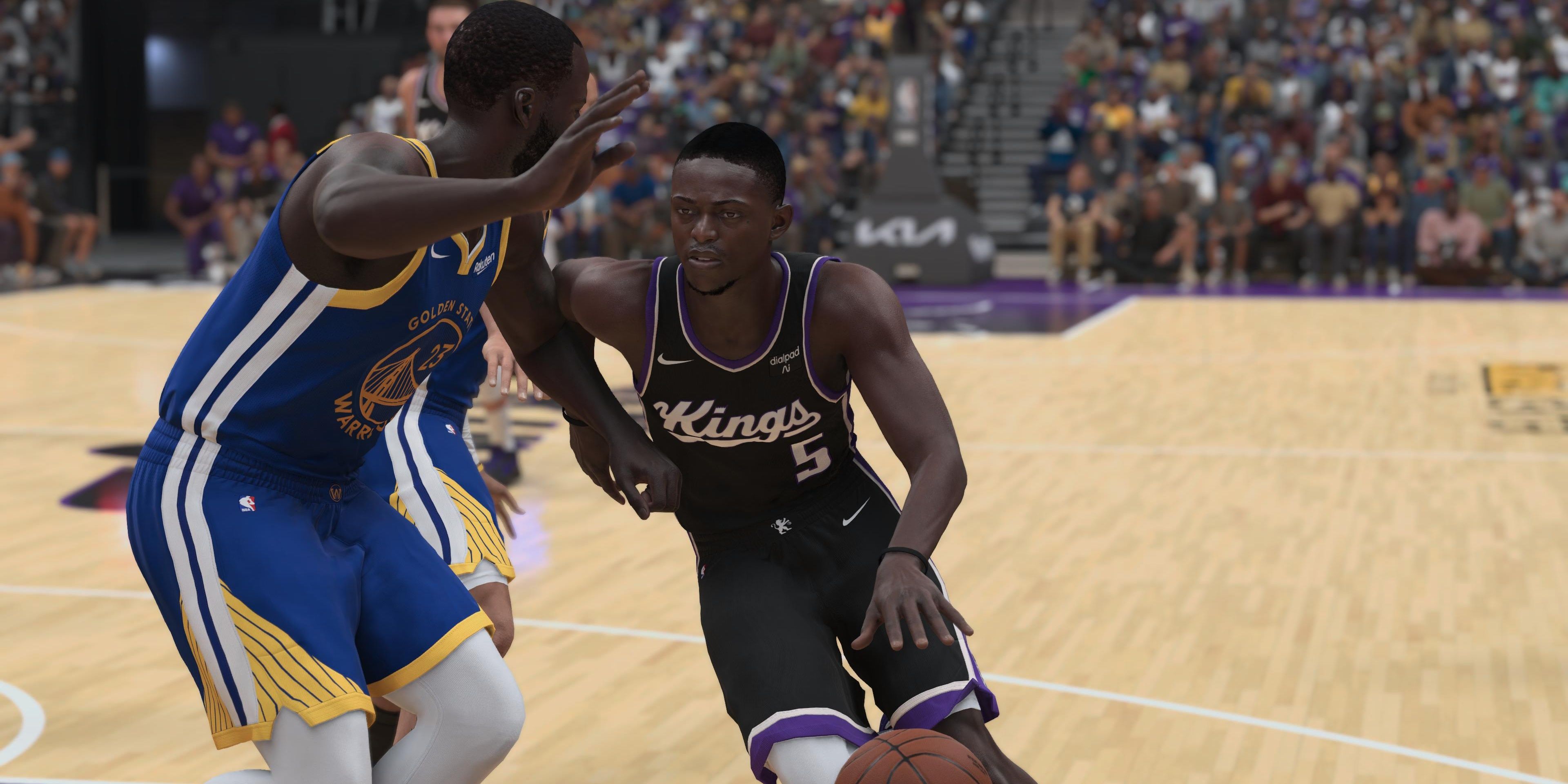 For the first time since 2005, the Sacramento Kings reached the postseason. Led by De'Aaron Fox, the Kings finished with the third seed in the Western Conference but failed to advance out of the first round. But Fox has officially stamped his name as a top point guard.
Fox is a two-way three-level playmaker who attacks the basket extremely well (A+) and can sink mid-range jumpers with ease (A+). He is not as reliable beyond the arc (B-) as other point guards, but he can spread out the defense. His high playmaking (A+) allows him to pick apart a defense and find the best shot possible.
7
James Harden – 89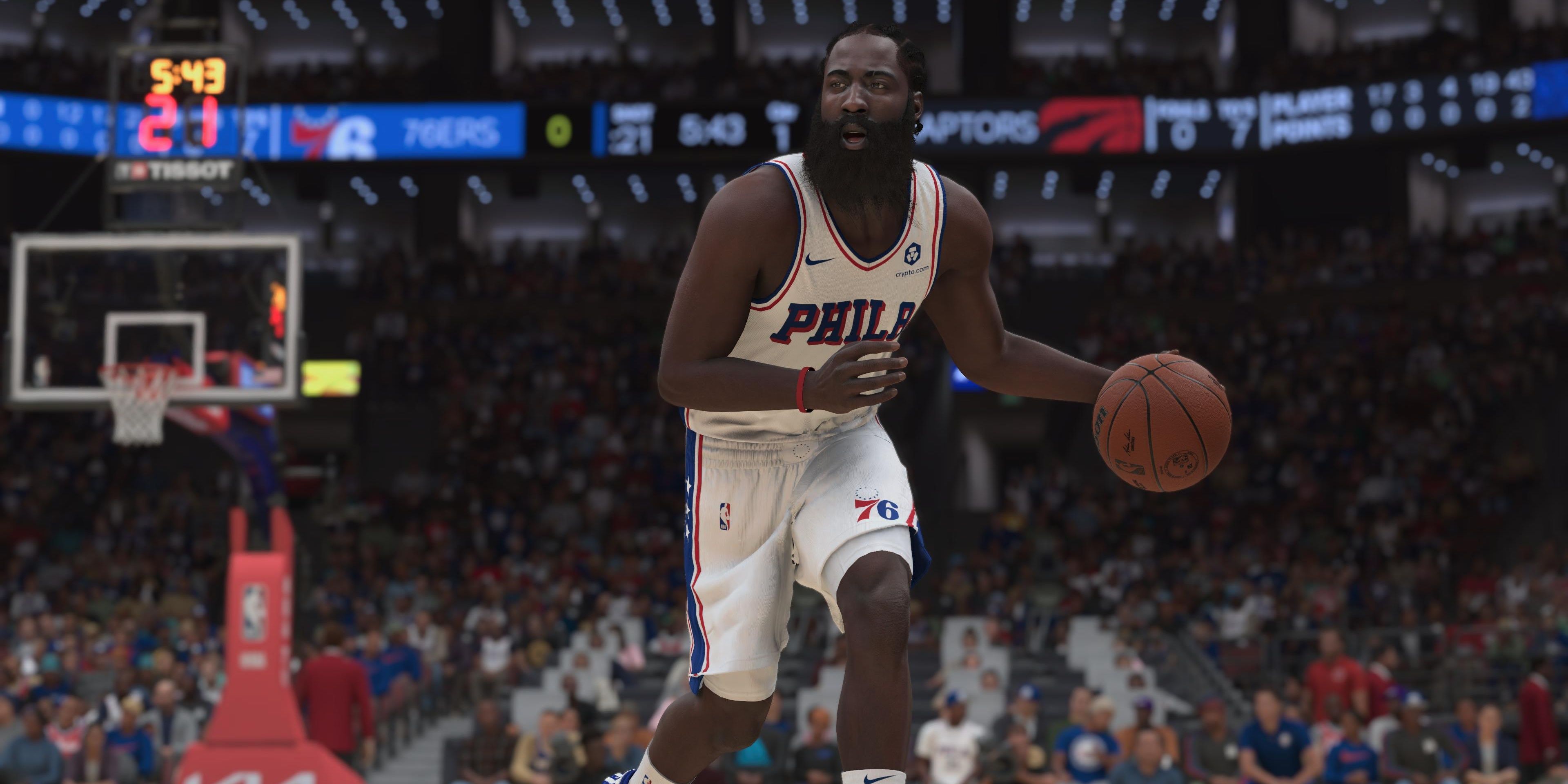 Following an unsuccessful stint with the Brooklyn Nets, James Harden tried to contend with Joel Embiid and the Philadelphia 76ers. However, after failing to reach the Eastern Conference Finals, the future is uncertain for Harden in the City of Brotherly Love.
On the court, Harden has scaled back a bit as an overall scorer but can still put the ball in the bucket from mid-range (A+) and beyond the arc (A). At 34 years old, Harden is nearing the twilight of his career but is still regarded as a top playmaker (A+) in the league. He has a generous perimeter defensive rating (B-) but is far more effective on the offensive end of the court.
6
Trae Young – 89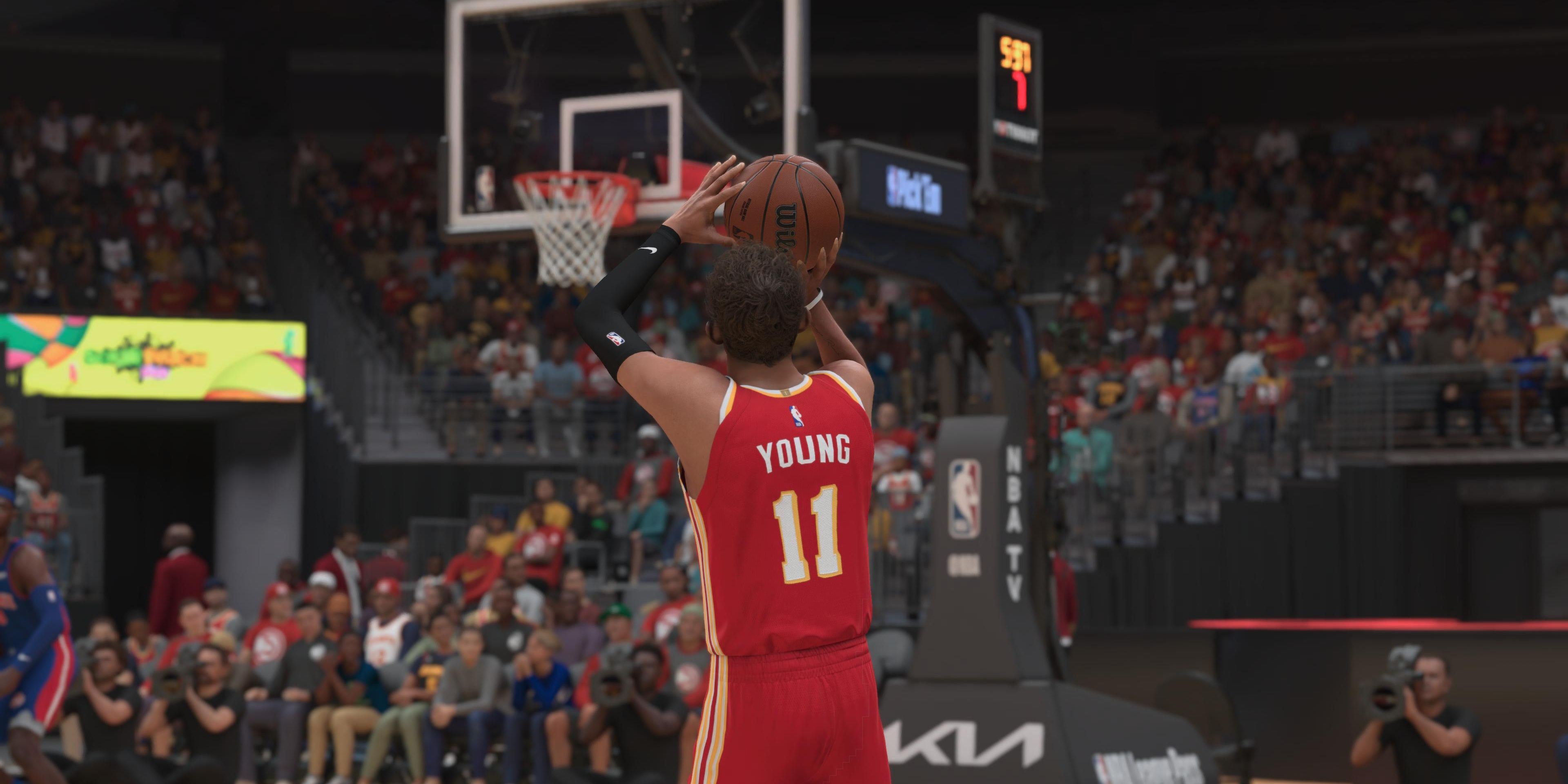 Trae Young might forever be remembered as the player the Atlanta Hawks traded for instead of keeping Luka Doncic, but he's arguably had more success than Doncic in Dallas. Two years removed from a trip to the Eastern Conference Finals, Young and the Hawks have managed to return to the playoffs but failed to advance past the first round.
RELATED: Madden 24: Best Quarterbacks, Ranked
Young is a dynamic shooter from outside (A) who can stretch out a defense. He's an underrated playmaker (A+) because of how turnover-prone he is, but he threads the needle to find open teammates. Young is still relatively young so he should continue to pick apart defenses for some time.
5
Ja Morant – 92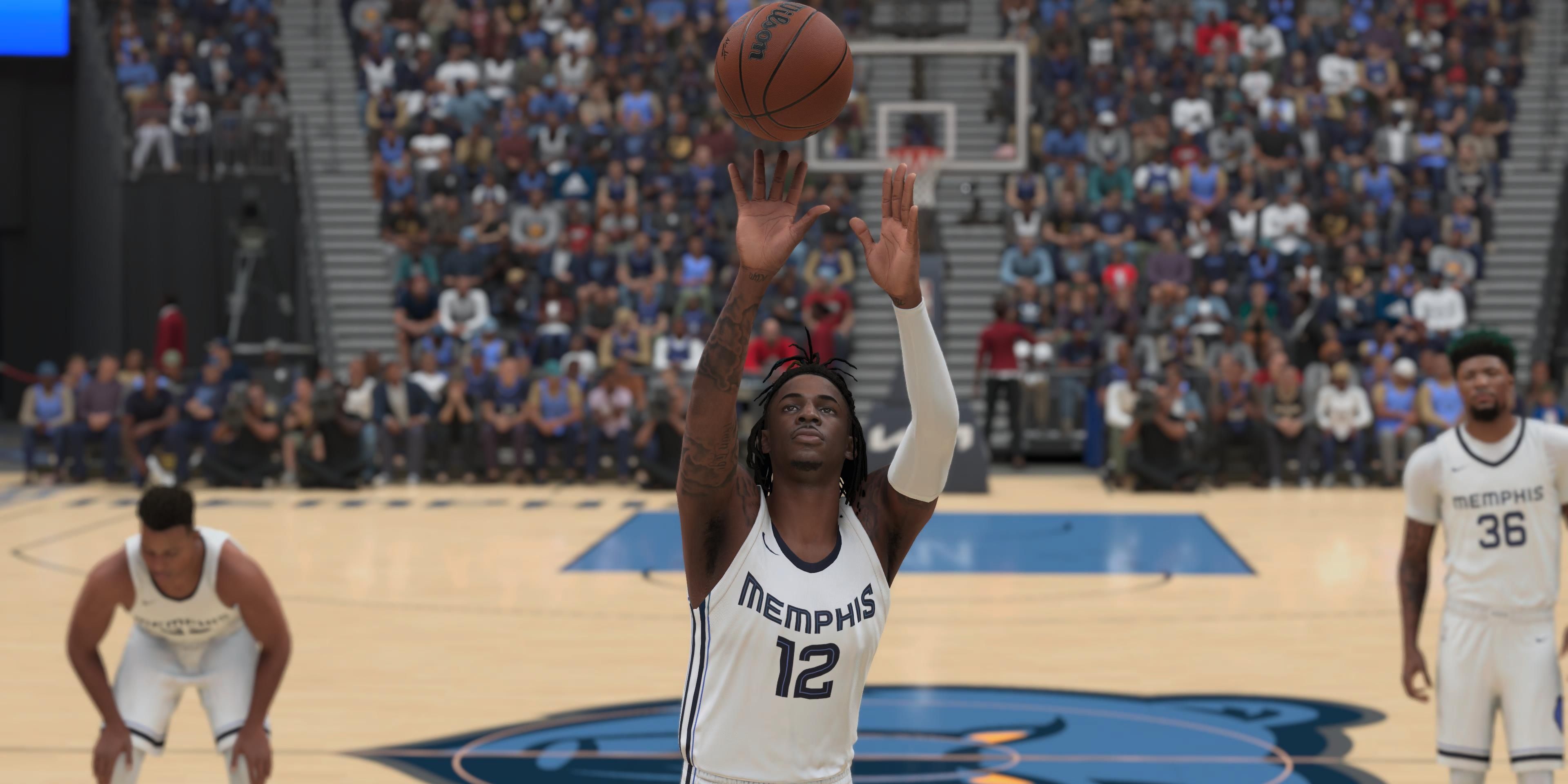 Since being selected second overall by the Memphis Grizzlies in 2019, Ja Morant has electrified NBA fans with his high-flying, high-intensity dunks (A+). Morant is arguably the most dynamic inside scorer among point guards, and possibly the league.
However, Morant's offensive game is more or less restricted to under the basket. He's capable of making mid-range (B+) shots or three-pointers (B-) but Morant is far more lethal attacking the rim. He's among only three total point guards who have a perfect potential rating (A+) meaning his overall game should only improve throughout the years.
4
Shai Gilgeous-Alexander – 93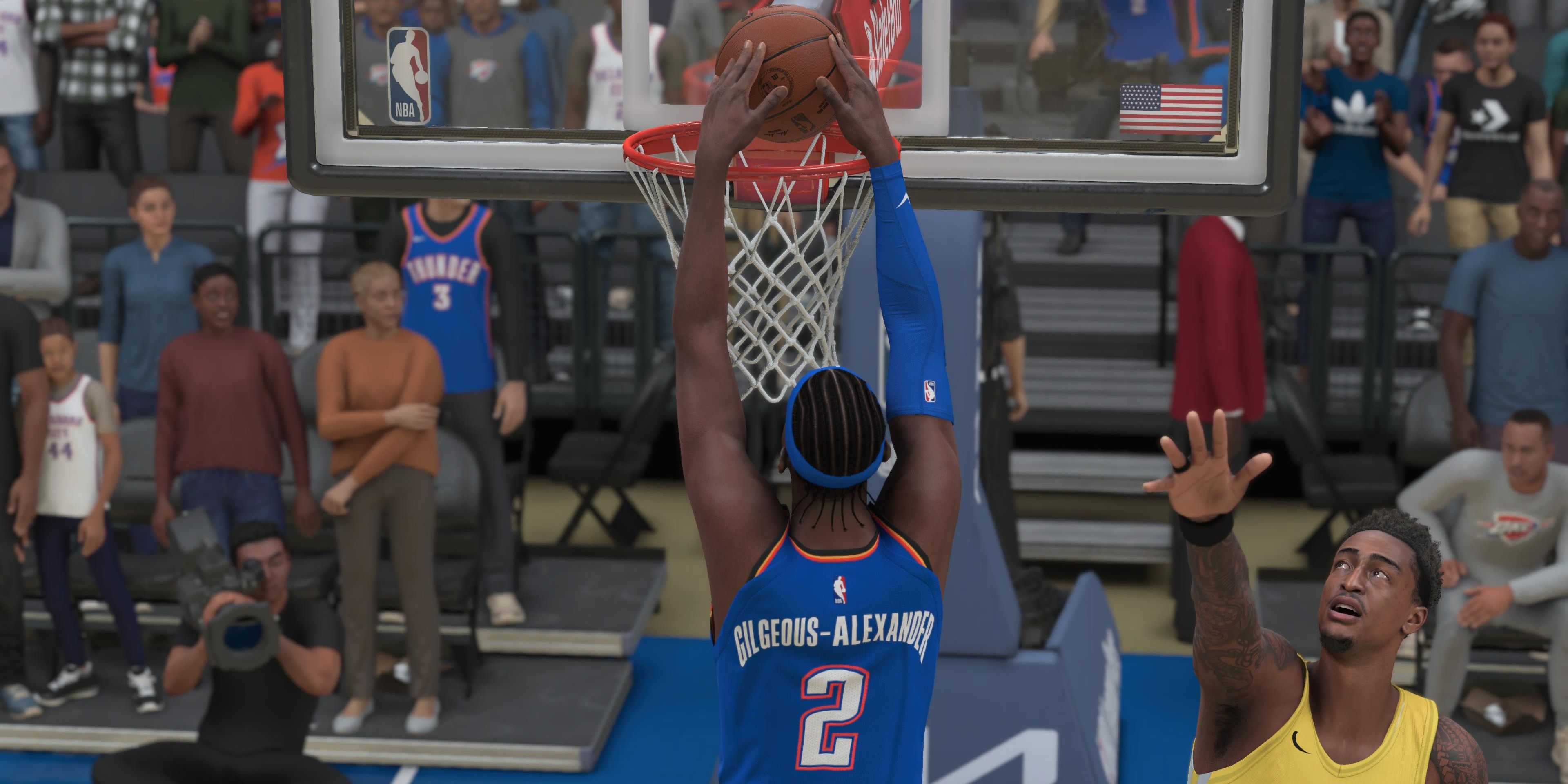 When the Oklahoma City Thunder traded Paul George to the Los Angeles Clippers, they had no idea they just acquired a future All-NBA point guard. Shai Gilgeous-Alexander has quickly evolved into a forceful offensive player who's capable of drawing fouls against defenders.
Last season, Gilgeous-Alexander averaged a career-high 31.4 points per game as he willed the Thunder to the play-tournament. As a two-way three-level playmaker, the 25-year-old can punish defenses inside (A), from mid-range (A+), and from beyond the ard (B). Averaging over 30 points per game in just his fifth NBA season is a sign of how gifted an offensive player Gilgeous-Alexander is.
3
Damian Lillard – 94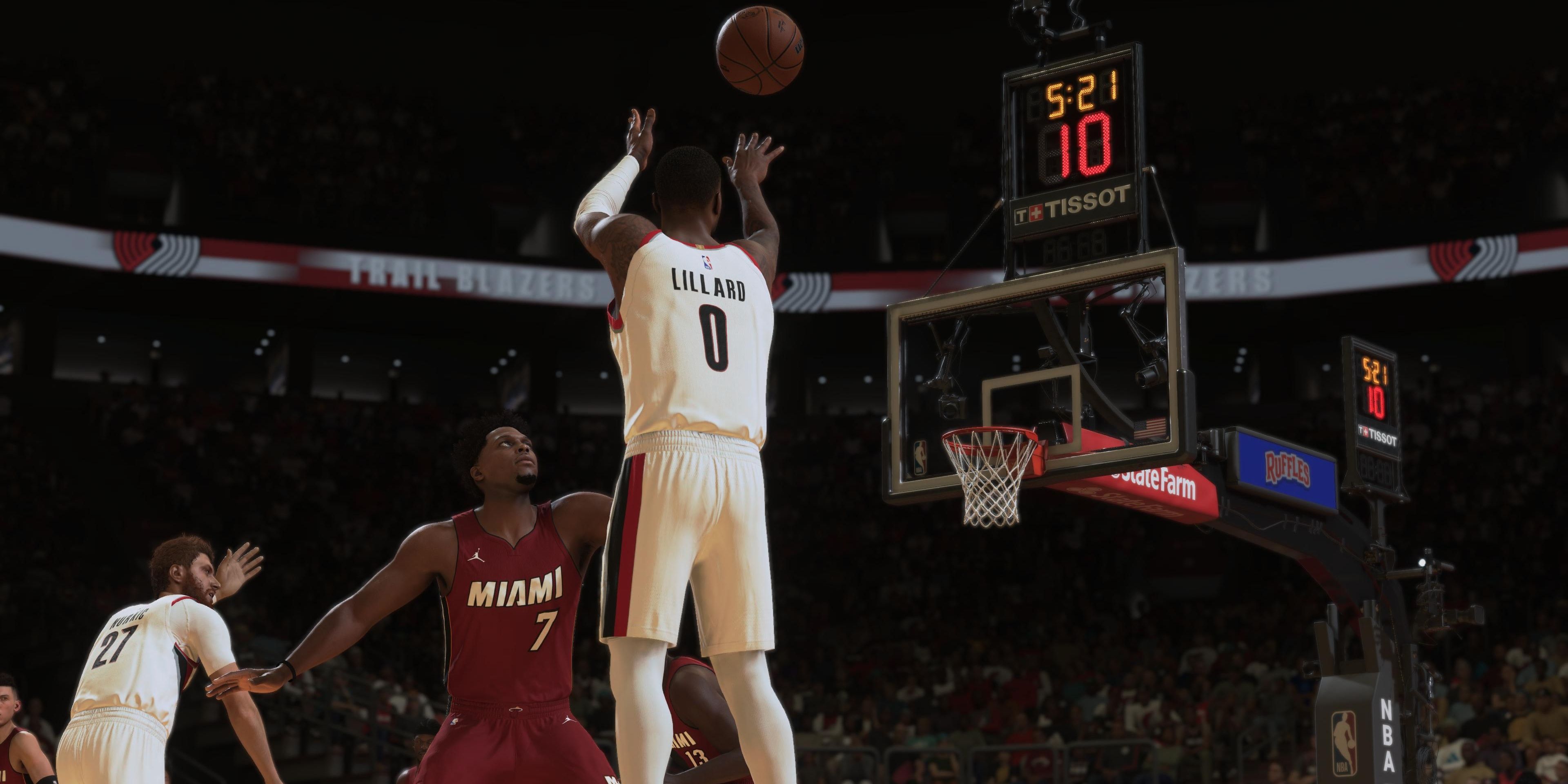 For over a decade, Damian Lillard has been the leading man down in Portland, doing all he can to carry the franchise. He's one of the best three-point shooters (A+) in the NBA and has averaged over 25 points per game in seven of the last eight seasons.
RELATED: Madden 24: Best Pass Rushers, Ranked
Although the Portland Trail Blazers haven't surrounded Lillard with many other star NBA players, the point guard managed to average at least seven assists in the past four seasons. Lillard might start declining but as long as his three-point shot continues to fall then he'll remain a top offensive threat.
2
Luka Doncic – 95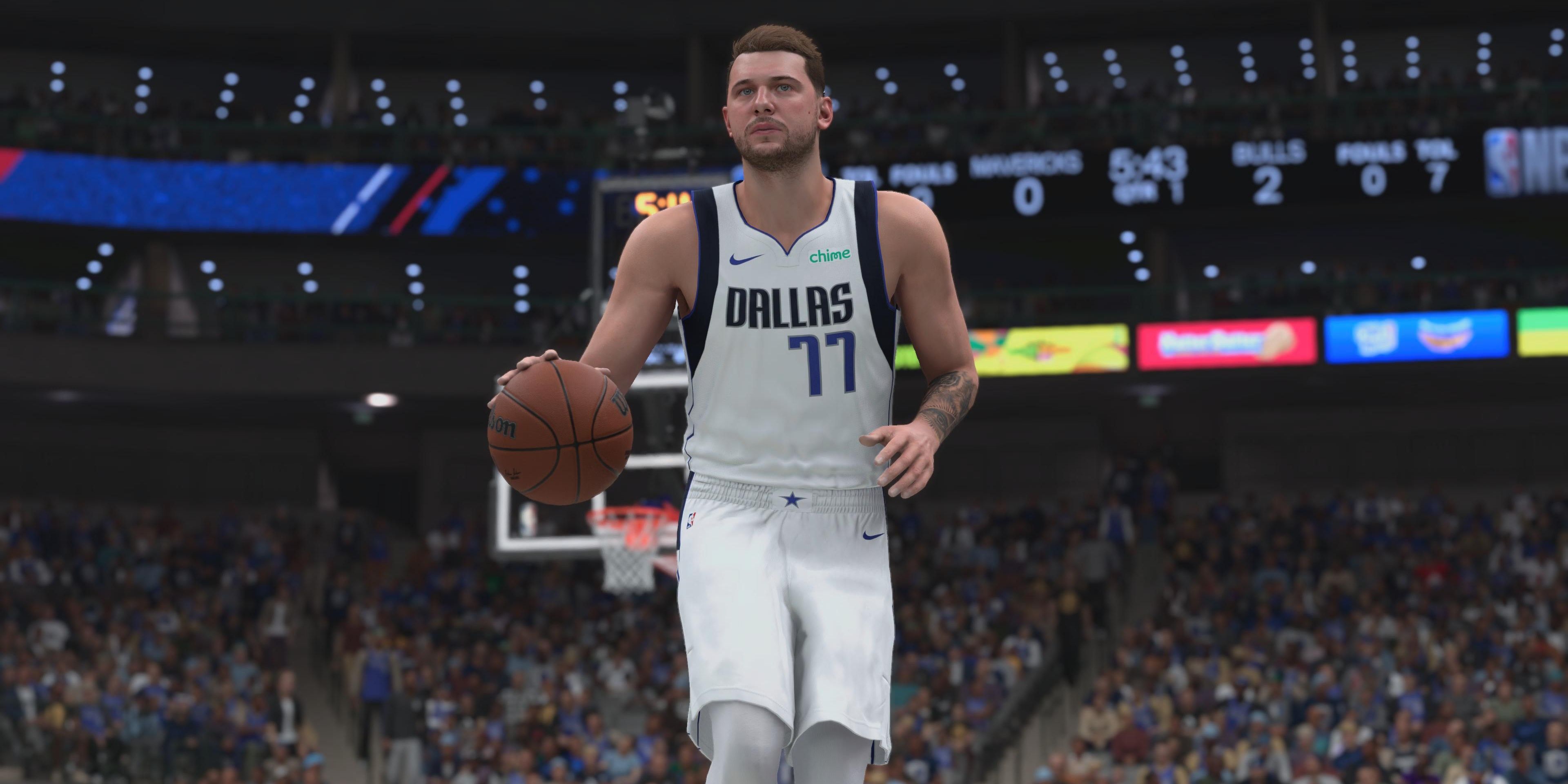 Before arriving in the NBA, Luka Doncic played professionally overseas and quickly became one of the most highly sought-after prospects in league history. And while Doncic has not disappointed in the raw talent category, his attitude on the court and the need to always be on the ball has driven other top players away from the Dallas Mavericks.
As an individual talent, Doncic is among the overall best in the NBA. He's one of two point guards with perfect shooting ratings across the board and he's a top rebounder (B+). Surprisingly, Doncic has high defensive ratings both inside (B-) and on the perimeter (B+) which makes him a well-rounded player in NBA 2K24.
1
Stephen Curry – 96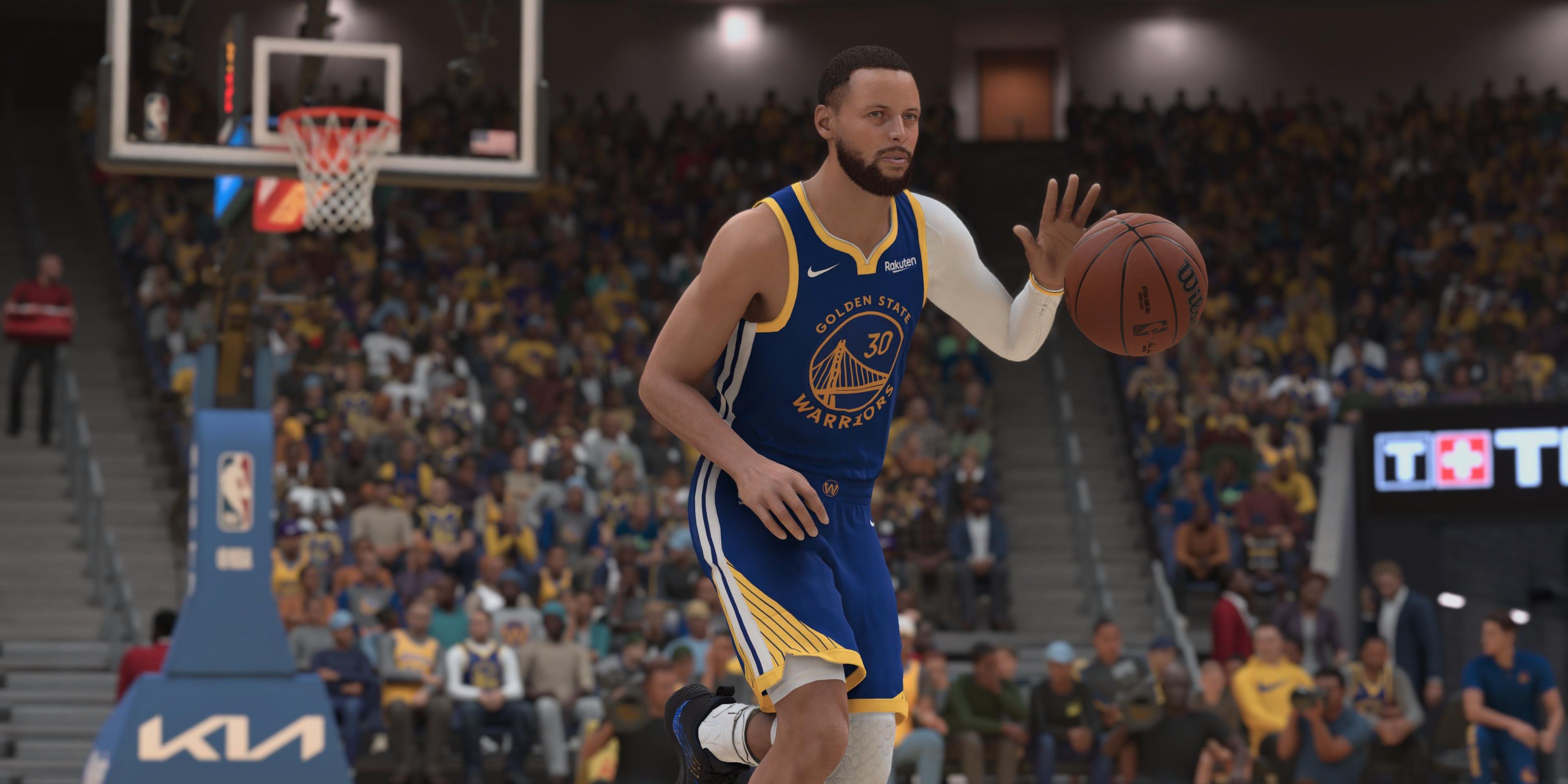 When it's all said and done, Stephen Curry has made a compelling case to not only be regarded as one of the best NBA players of all time but also the greatest point guard ever. His incredible three-point shooting (A+) established a historic offense in Golden State and his impact on the offensive side of the court is nearly unrivaled.
As a playmaking three-level scorer, Curry is electrifying from all over the court on offense. Whether he's on the ball or sprinting around screens, Curry is always moving on offense and putting pressure on the defense. When you factor in his sharpshooting from deep and his keen sense to deliver passes to open teammates, it's without question Curry deserves the title of the best point guard in the game.
NEXT: Madden 24: Best Running Backs, Ranked