If you're a seasoned Dungeons & Dragons player who feels simply rolling for skill checks doesn't add enough suspense to your campaign, it may be time to try a wild magic sorcerer.
RELATED: Dungeons & Dragons: Best Magic Items For Sorcerers
This subclass is designed to add more chaos to a campaign, so it's best for players who are comfortable role-playing and reacting to unexpected happenings. It's a wild card (sorry) that brings many new possibilities to the table and will definitely change how your party plays. It's one of the most entertaining classes in all of DND since you never know what can happen.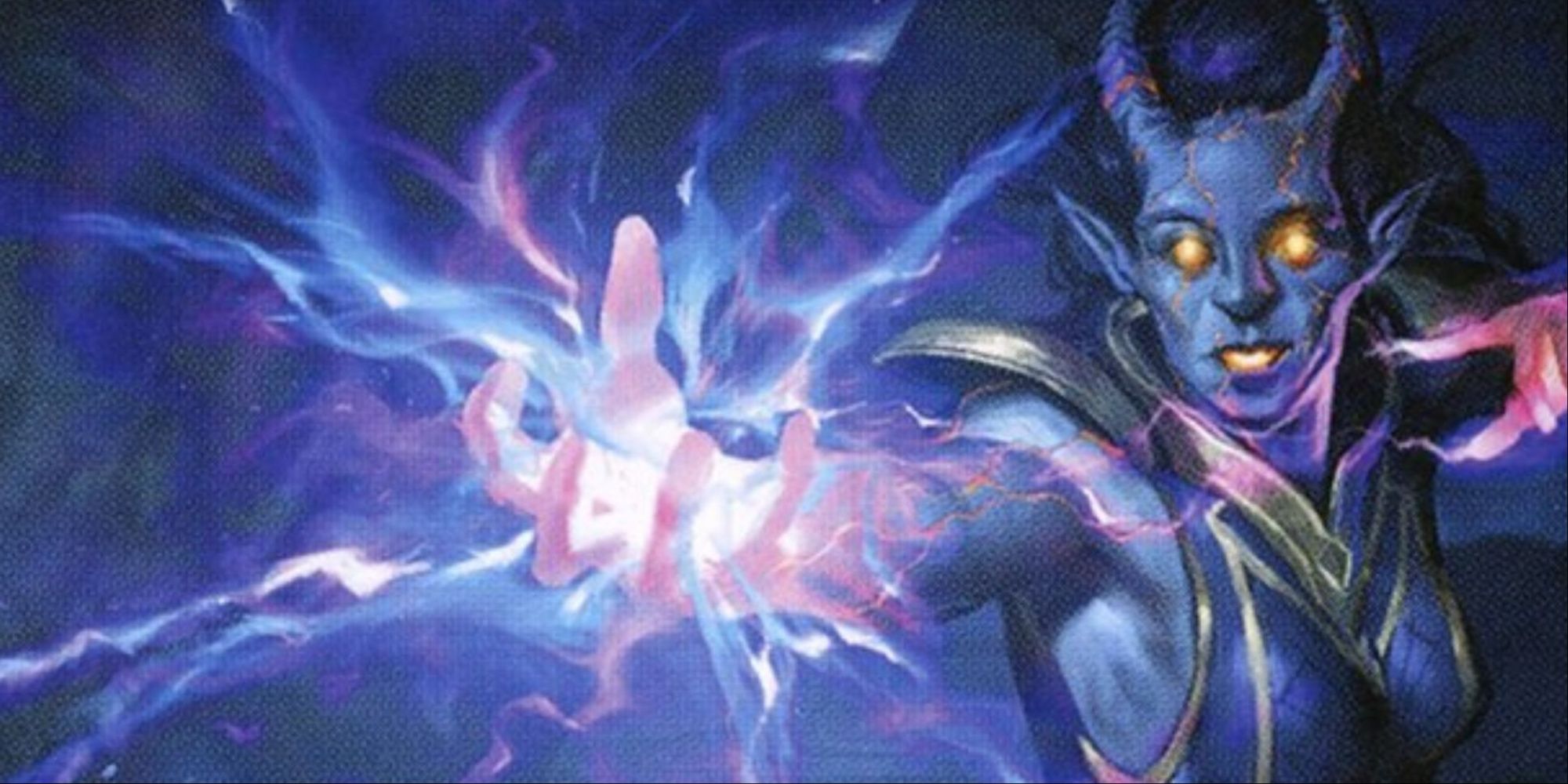 Starting at second level, all sorcerers receive two sorcery points that can be used for creating spell slots or using metamagic. The number of sorcery points you have is equal to your sorcerer level.
You regain expended sorcery points after a long rest, and when you reach 20th level you can regain four extended points per short rest.
When you create spell slots with sorcery points, the higher level the spell slot, the more they cost.
Your spell slots disappear after a long rest, so make sure to use them.
You can also do the reverse and convert spell slots into sorcery points.
| Slot Level | Sorcery Points |
| --- | --- |
| 1 | 2 |
| 2 | 3 |
| 3 | 5 |
| 4 | 6 |
| 5 | 7 |
At third level you get access to metamagic, which you can use to alter spells when you cast them.
Unless otherwise stated you can only use one effect on a spell at a time.
You begin with two metamagic options, and you gain more at higher levels.
| Metamagic | Effect | Sorcery Point Cost |
| --- | --- | --- |
| Quickened Spell | You can cast spells with a casting time of one action as a bonus action. | 2 |
| Twinned Spell | Spells that only target one creature other than yourself can now target a second creature in range. | Equal to the spell's level, one if cantrip |
| Subtle Spell | You can cast a spell without somatic or verbal components. | 1 |
| Careful Spell | When casting a spell that requires a saving throw, you can choose a number of creatures within range equal to your Charisma modifier and have them automatically succeed. | 1 |
| Distant Spell | You can double the range of any spell that has a range of five feet or greater. Alternatively, if the spell has a range of touch, you can increase it up to 30ft. | 1 |
| Empowered Spell | When casting a spell, you can reroll a number of damage dice up to equal to your Charisma modifier. You can do this even if you have chosen another metamagic option. | 1 |
| Extended Spell | You can double the duration of a spell that lasts one minute or longer up to 24 hours. | 1 |
| Heightened Spell | When casting a spell that requires a creature to make a saving throw, you can give them disadvantage on the first saving throw. | 3 |
Wild Magic Sorcerer Class Features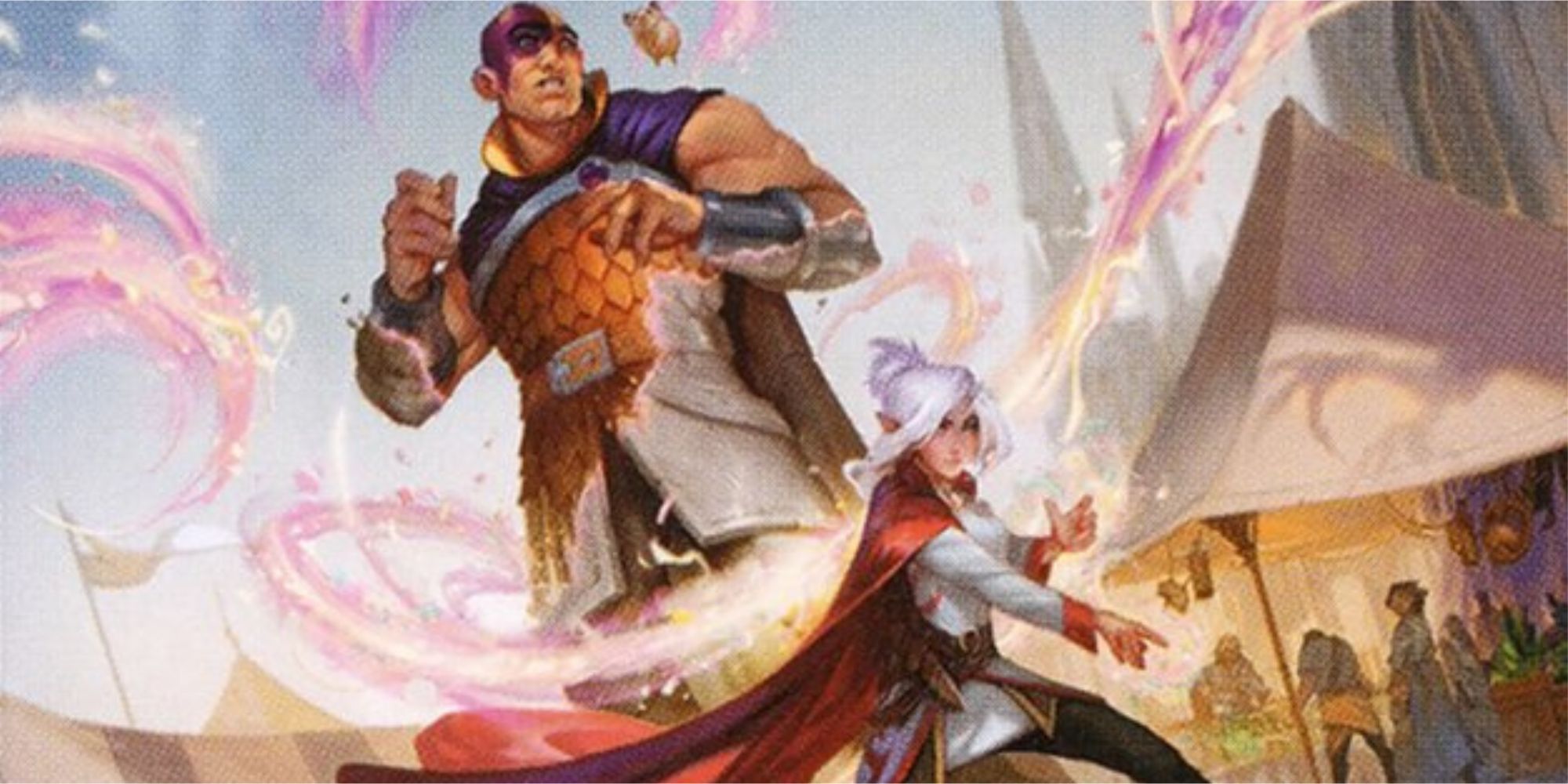 At first level, you'll choose wild magic as your sorcerous origin and begin gaining the following features.
Wild Magic Surge
Whenever a wild magic sorcerer casts a spell, they roll an extra d20. If they roll a one, the player then rolls a percentile dice and a random effect will happen.
You can trigger it once per turn, so you don't have to keep rolling if you have multiple spells you'd like to cast after triggering it (presuming you can cast anything).
Some of these effects are good, some are bad, and some are just weird or random, that's the point!
Don't avoid spells just because you're nervous about triggering wild magic, it's more fun to take the risk.
When you trigger a wild magic surge, you can't use metamagic on it, nor will the spell require concentration. Spells last for their full duration unless stated otherwise.
Tides Of Chaos
In addition to the wild magic surge, you'll also receive tides of chaos at first level. Once per long rest you can use this feature to gain advantage on an attack roll, saving throw, or ability check.
Alternatively, before you finish a long rest, your Dungeon Master can have you roll on the wild magic surge table when you cast a first level sorcerer spell or higher.
After this, you regain one use of tides of chaos.
Bend Luck
Starting at sixth level, you can spend two sorcery points to roll 1d4 and then choose to add or subtract that number to another creature's roll.
You must do this before the DM explains the effects of a roll.
Controlled Chaos
Once you hit 14th level, you can roll on the wild magic surge table twice and choose one of the two effects it lands on.
There's no official rule for what to do if you roll the same number twice. Ask your DM what they want.
Spell Bombardment
Your final class feature is spell bombardment at 18th level.
When you roll damage for a spell and roll the highest number on one of your dice (e.g. an 8 on a d8), you can choose to roll one of your dice again and that to your roll.
You can do this once per turn.
Related: D&D: Best Classes For Beginning Players, Ranked
Best Spells For A Wild Magic Sorcerer
Sorcerers use Charisma as their spell casting stat and their level determines how many spells they know and which spells they have access to.
Whenever you level up you can choose one spell you know and replace it with another from the sorcerer spell list.
If you want to trigger wild magic surge often, then it's best to have a variety of spells for combat and role-play, so you can cast as many spells as possible.
Sorcerer Spells

Booming Blade

Hold Person

Polymorph

Firebolt

Invisibility

Dominate Person

Ray of Frost

Misty Step

Hold Monster

Message

Suggestion

Chain Lightning

True Strike

Web

Circle Of Death

Burning Hands

Counterspell

Mass Suggestion

Charm Person

Dispel Magic

Finger Of Death

Detect Magic

Fly

Planeshift

Feather Fall

Lightning Bolt

Dominate Monster

Disguise Self

Banishment

Power Word Stun

Shield

Dimension Door

Wish

Detect Thoughts

Greater Invisibility

Power Word Kill
Best Feats For A Wild Magic Sorcerer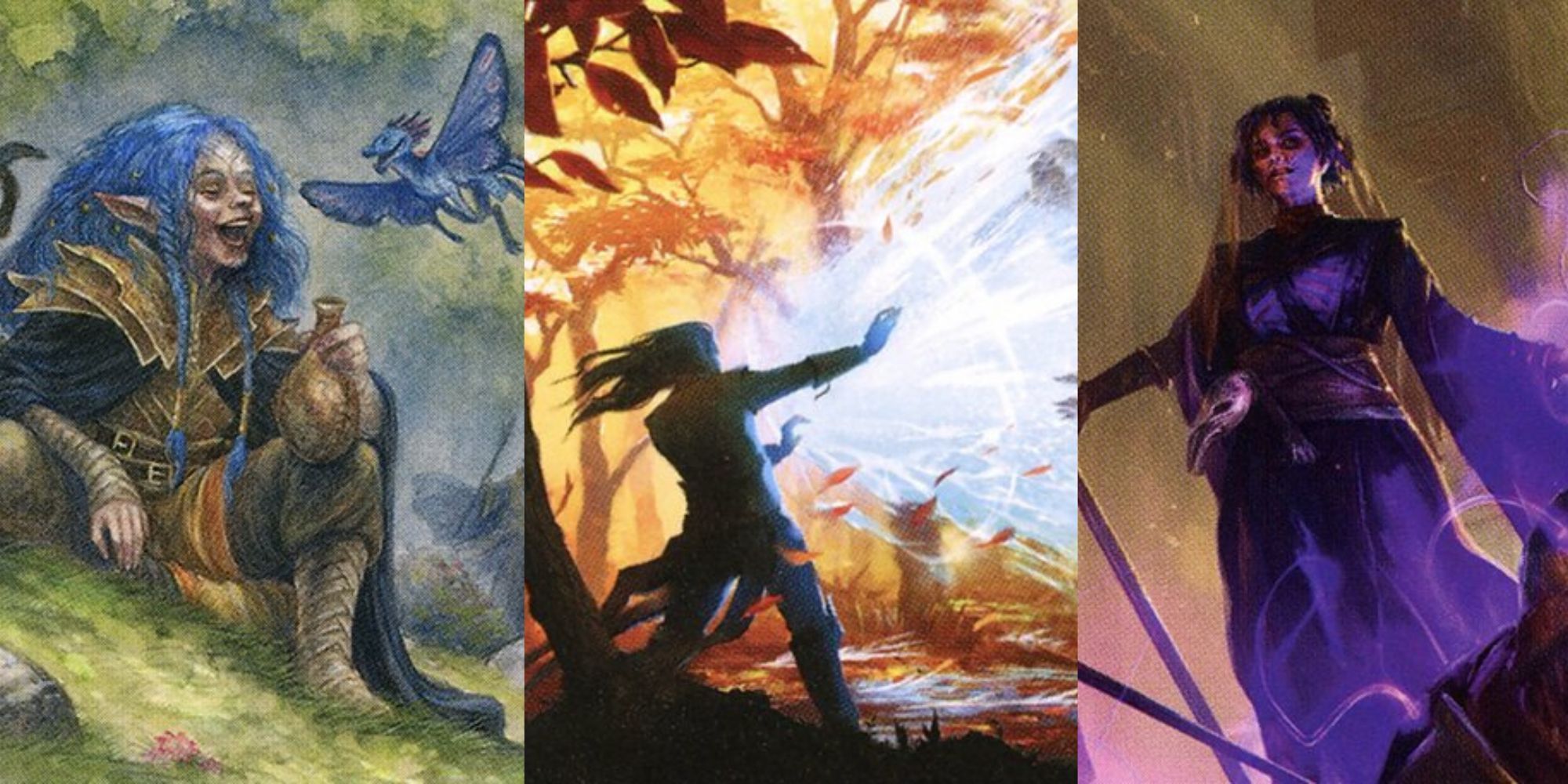 Rather than take an ability score improvement, you can take a feat. When selecting feats some goals it can help to focus on are:
Increasing survivability. Sorcerers are frail, especially at lower levels, and one unlucky crit from can leave you fully dead instantly if you're not careful.
Gaining more spells. Spells you gain through feats or class features can still trigger wild magic surge, so if you want to increase your chances of doing that, the more, the merrier.
Non-magic combat options. If you run out of spell slots or are in a situation where you absolutely can not afford to risk triggering wild magic, it's good to have a back-up option.
Crossbow Expert
Since you already gain proficiency in light crossbows from being a sorcerer, it makes a good secondary combat option.
This feat means you don't receive disadvantage when using a ranged attack (including spells) on a creature within five feet of you.
You can also use a bonus action to attack with a loaded crossbow after attacking with a one-handed weapon.
Finally, you ignore the loading quality of crossbows with which you are proficient.
Durable
With this feat, the minimum number of hit points you regain while using Hit Die is equal to twice your constitution modifier (minimum of two).
This means you can heal more the more you invest in Constitution.
Elemental Adept
When taking this feat you can choose one damage type out of acid, fire, cold, lightning, or thunder and your spells will ignore resistance to that damage type.
You can also boost the damage of these spells by treating any one rolled on the damage dice as a two.
You can take this feat multiple times and use a different damage type each time.
Magic Initiate
You can learn two cantrips and one first level spell from a class list of your choice. When you use the first level spell you gain from this feat, you can't cast it again until after finishing a long rest.
This spell does not provide spell slots, so you will use one of your own.
Spell Sniper
For spells that require attack rolls, the range is doubled and they ignore half and three-quarters cover.
You can also learn one attacking cantrip from any spell list.
War Caster
You have advantage on checks to maintain your concentration for spells, and can use your reaction to cast a spell instead of making an opportunity attack.
Fey Touched/Shadow Touched
These two work the same way, they simply grant you different spells.
Both of them allow you to choose to increase either your Intelligence, Wisdom, or Charisma modifier, and then take a cantrip and a first level spell of your choice.
You can cast the first level spell without a spell slot once per long rest.
For Fey Touched you gain the misty step cantrip and a spell from the divination or enchantment schools of magic.
For Shadow Touched you gain the invisibility cantrip and a spell from the illusion or necromancy schools of magic.
Related: Successful Character Builds In D&D For Advanced Players
Best Species For A Wild Magic Sorcerer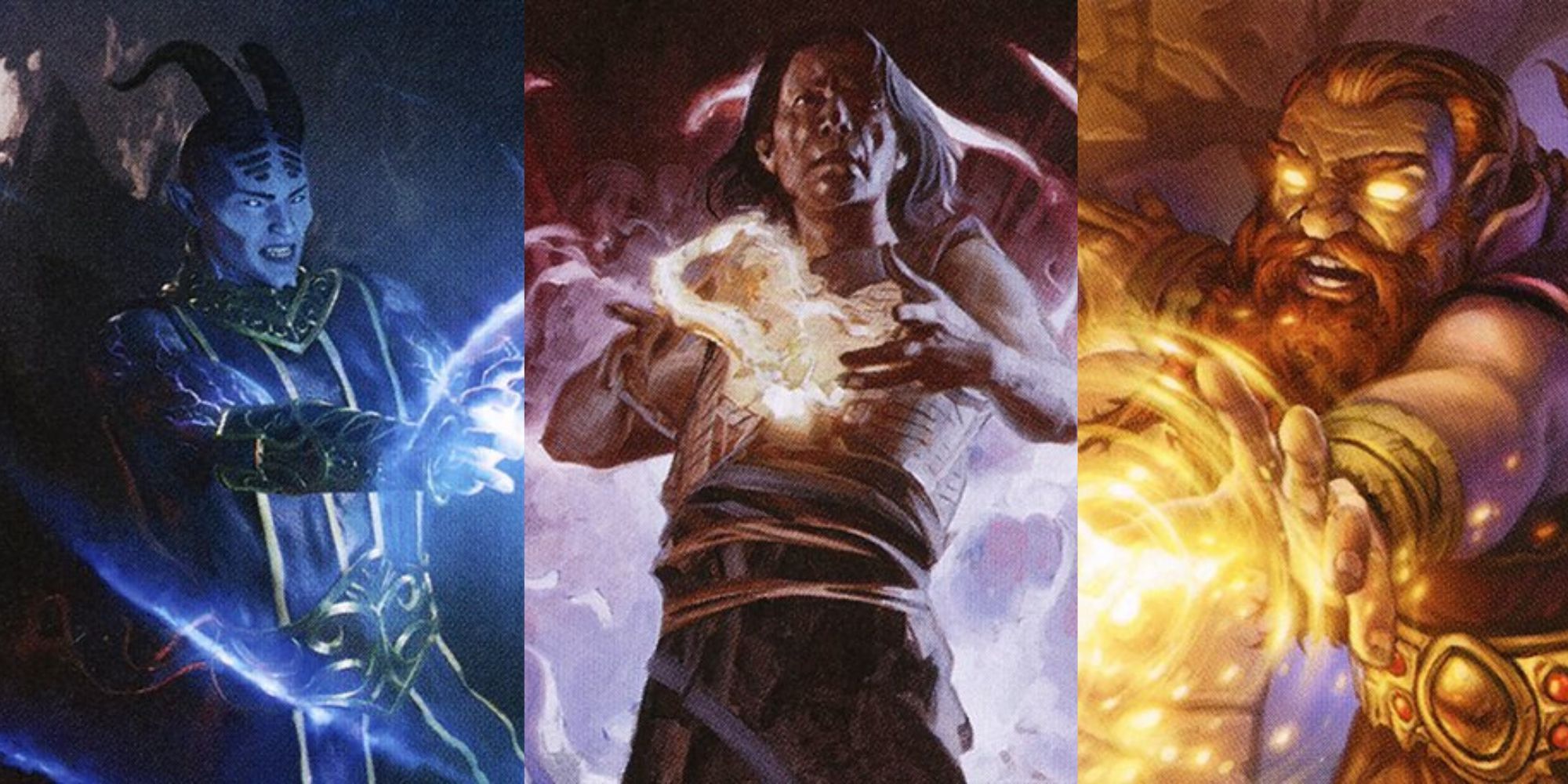 Your species choice can further help you gain extra spells, proficiencies, and boosts to your stats. Here are some good options to consider:
| Species | Benefits |
| --- | --- |
| Dwarf | Extra combat proficiencies, Constitution boost, resistance to poison |
| Elf | Extra spells, advantage against being charmed, extra combat proficiencies |
| Dragonborn | Breath weapon for non-magic attack option, Charisma boost, extra resistance |
| Gnome | Advantage on Intelligence, Charisma, and Wisdom saving throws against magic |
| Tiefling | Charisma boost, extra spells, fire resistance |
Best Stats For A Wild Magic Sorcerer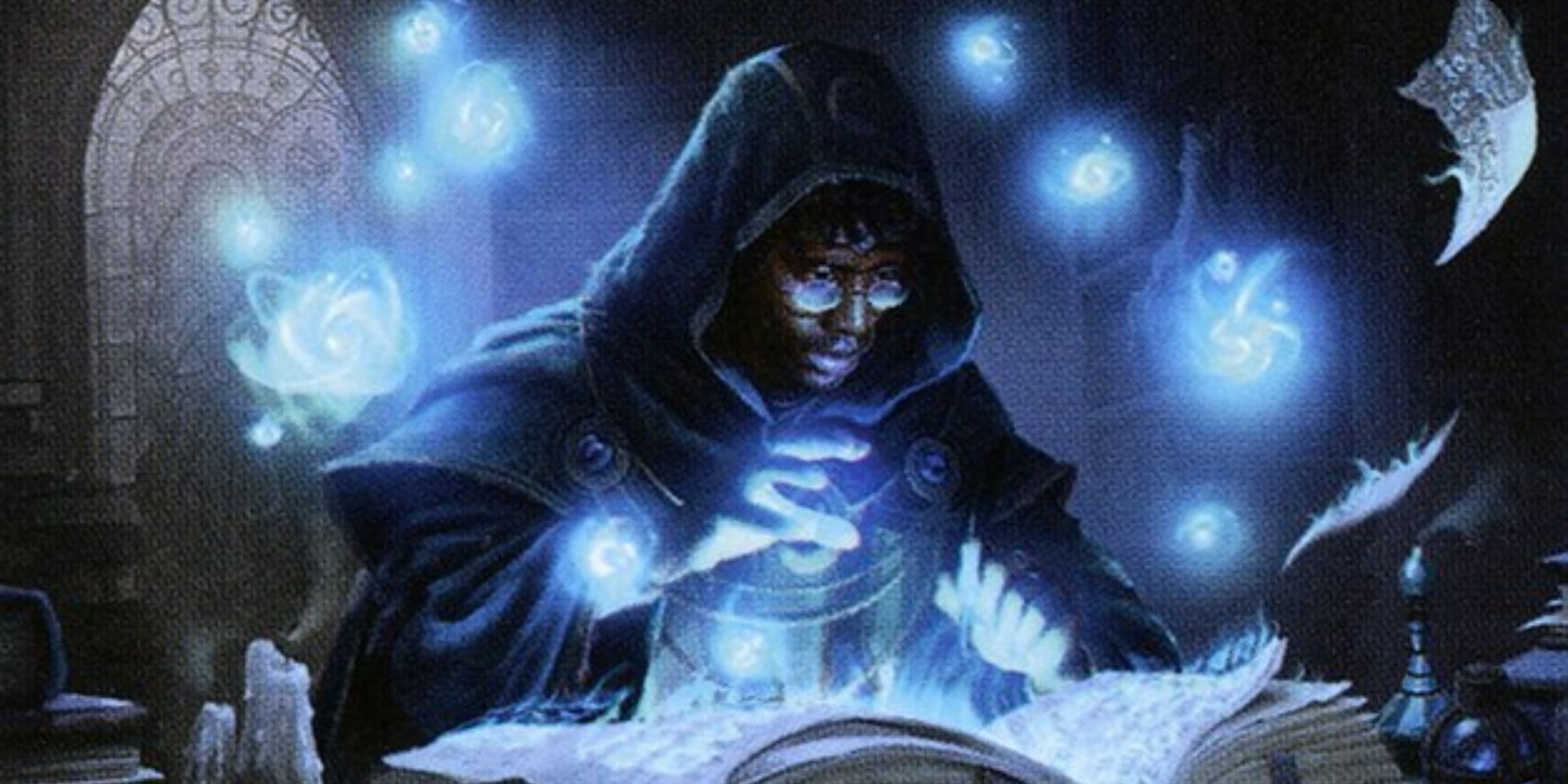 The main stat you should ensure is decent is your Charisma, which you use for spell casting. Otherwise, choose to focus on stats that fit your character or playstyle.
| Stat | Benefit |
| --- | --- |
| Charisma | Main stat for spell casting. |
| Dexterity | Stat for ranged weapons, also determines Armor Class. |
| Constitution | Stat for maintaining concentration, determines Hit Points. |
| Strength | Stat for melee weapons. |
| Intelligence | Spell casting stat for wizard spells. |
| Wisdom | Spell casting stat for cleric and druid spells. |
NEXT: Dungeons & Dragons: Tips For Playing A Wild Magic Sorcerer