"I don't feel pressure," Noyan 'Genburten' Ozkose tells me ahead of tomorrow's ALGS Championship. That's handy, seeing as they're under a lot of it. The favourites DarkZero come into the competition on a hot streak of form to end the 2023 season, having overcome a turbulent period to stake their claim as the best Apex Legends esports team in the world.
I ask them how they've kept their performances level in the team, keeping their heads above the backstage chaos, which has involved players dropping from the roster, the high-profile trial of Beau 'Rambeau' Sheidy not working out, signing 18 year old newcomer Rody 'xynew' Geissler, and changing coaches in just six months. "I'd say [the performances are] better," Genburten immediately corrects me.
Related: Coaching And Confidence: How TSM Prepared For The ALGS Playoffs
It seems a lot of the calm exudes from in-game leader (IGL) Rhys 'Zer0' Perry, who is the opposite of his in-game self. As an IGL, he's known for barking orders and is sometimes labelled as 'aggressive' by onlookers (something he says is just the most efficient way of communicating in the heat of battle, and his teammates don't disagree), but outside of a match he's incredibly laid back. Literally lying backwards in his chair in the backstage bar that has been repurposed into an interview room, he plays on his phone until he decides his input is needed, coming across as casual, confident, and a little cocksure.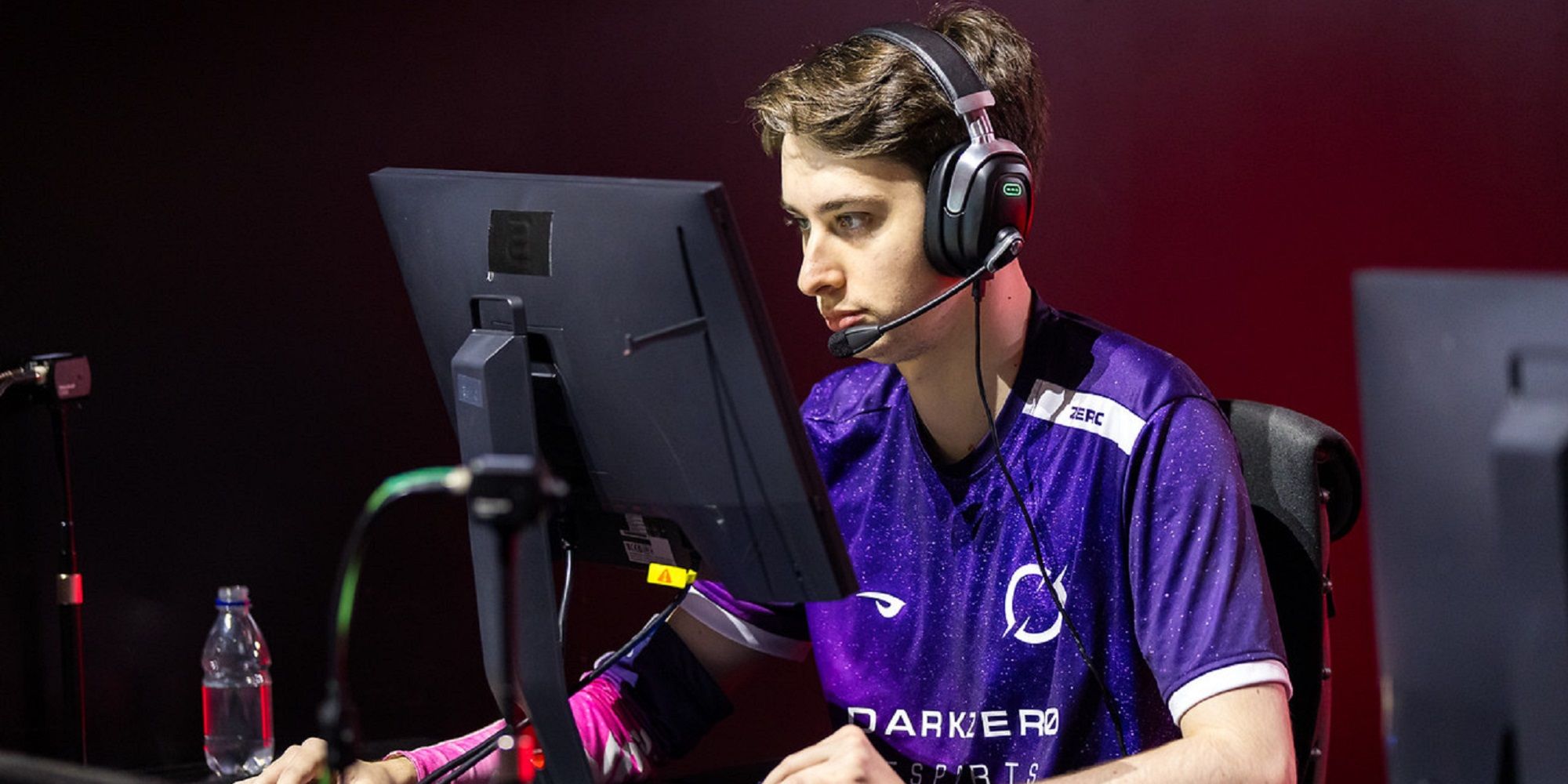 "Anything outside of top two would be catastrophic," he says, allowing the conceit of second place due to the randomness that Apex's Match Point throws out. "Every LAN we've won besides [the ALGS Championship 2022], we've had the highest point average. We're confident."
If there's one player who's under more pressure than anyone else, it's 18 year old xynew. He's come into one of the biggest and most successful Apex teams in the ALGS' history, and after just a few months is competing on the biggest stage of all, as the favourites to win it no less. But he says that streaming has helped him keep calm and ignore the pressure.
"I used to care about [pressure] when I first started playing the game, but streaming helps a lot," he explains. "Having a lot of people watch you there, that helped me with all that stuff. I don't get nervous for people watching me anymore."
"Usually controller players don't have the best brain for the game" – Rhys 'Zer0' Perry
xynew projects the confidence of his teammates, speaking like a seasoned pro, and not a teenager thrown into the Mariana Trench. It's easy to forget that he's 18 and has left America to play competitive Apex Legends in front of thousands.
"My mom can't believe it, the fact that you can fly across the world to play video games," he says. "They're very supportive about it."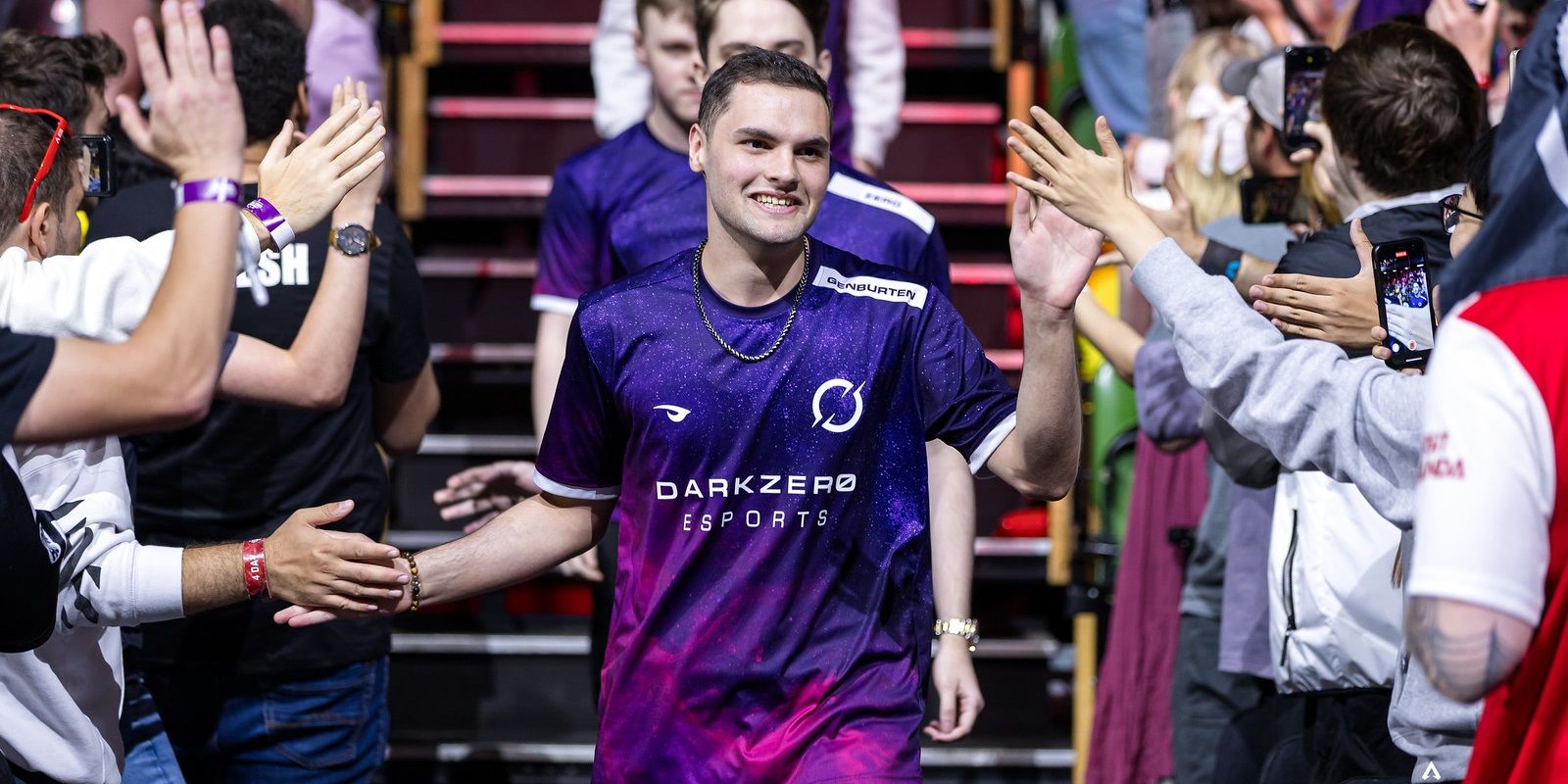 xynew joined DarkZero after a rocky trial of just three matches, which he describes in words I won't transcribe. But Zer0 and Genburten saw enough in his play to sign him up – particularly noting his communication skills and game brain.
"Usually controller players don't have the best brain for the game," says Zer0. "They don't really think for themselves. But [xynew] is comming a lot, it's good information, and he uses his 'nades really well as well. There are no controller players that do that."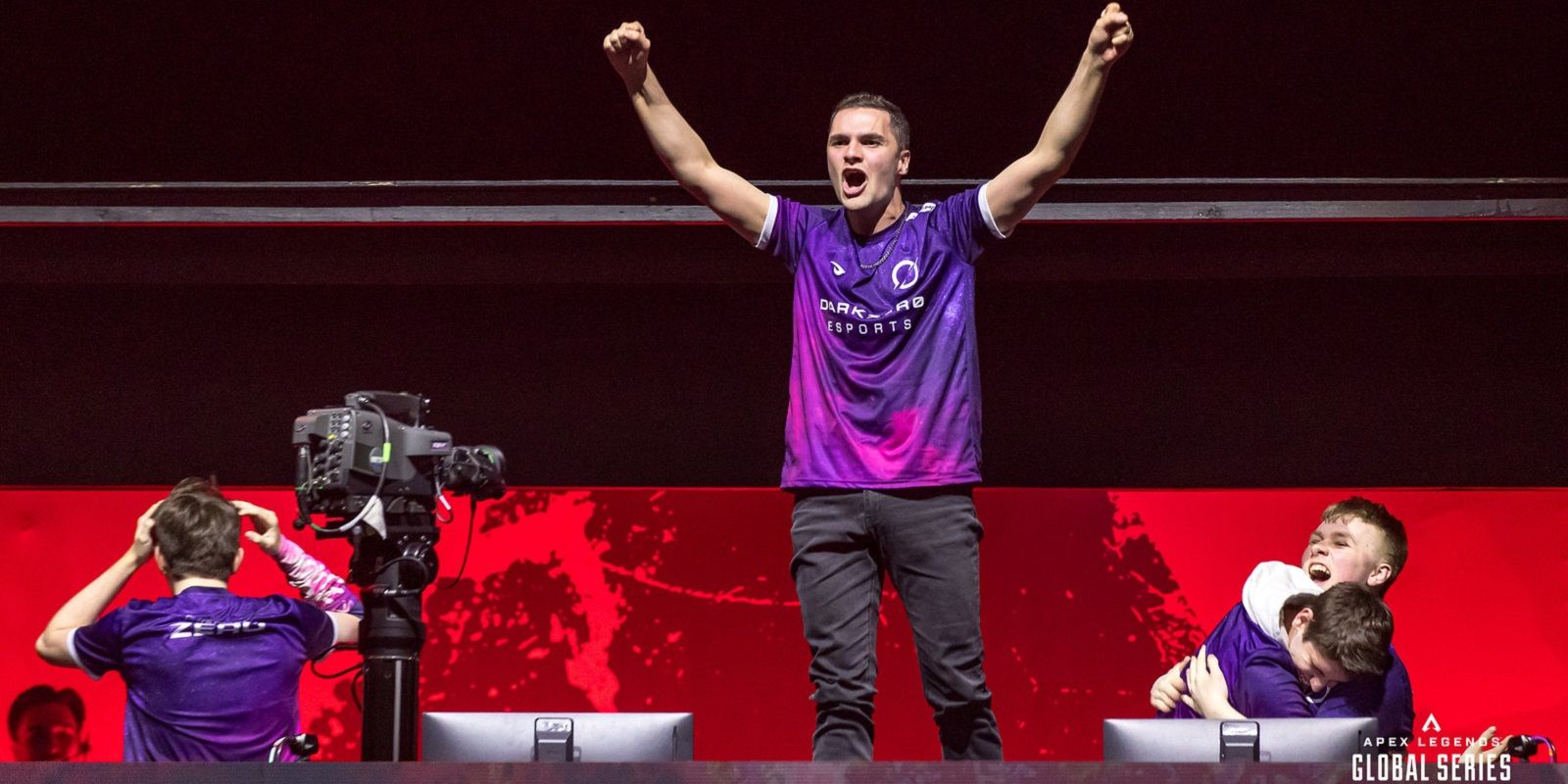 DarkZero has stepped up to the competition time and time again, coming through numerous hardships to fight for every victory. They won last year's Split 2 Playoffs with the ALGS' greatest ever super sub, despite Zer0 and Jake 'jmw' Walters having never spoken to each other before the day he was parachuted in. This also heaped the pressure on Genburten for the Championships soon after.
"Not only did they win without me so I had to perform, but I also had cheating accusations," he says. "I had so much pressure to perform at Championships – I had to win, genuinely, I had to. I couldn't come second or everyone would still talk shit about me."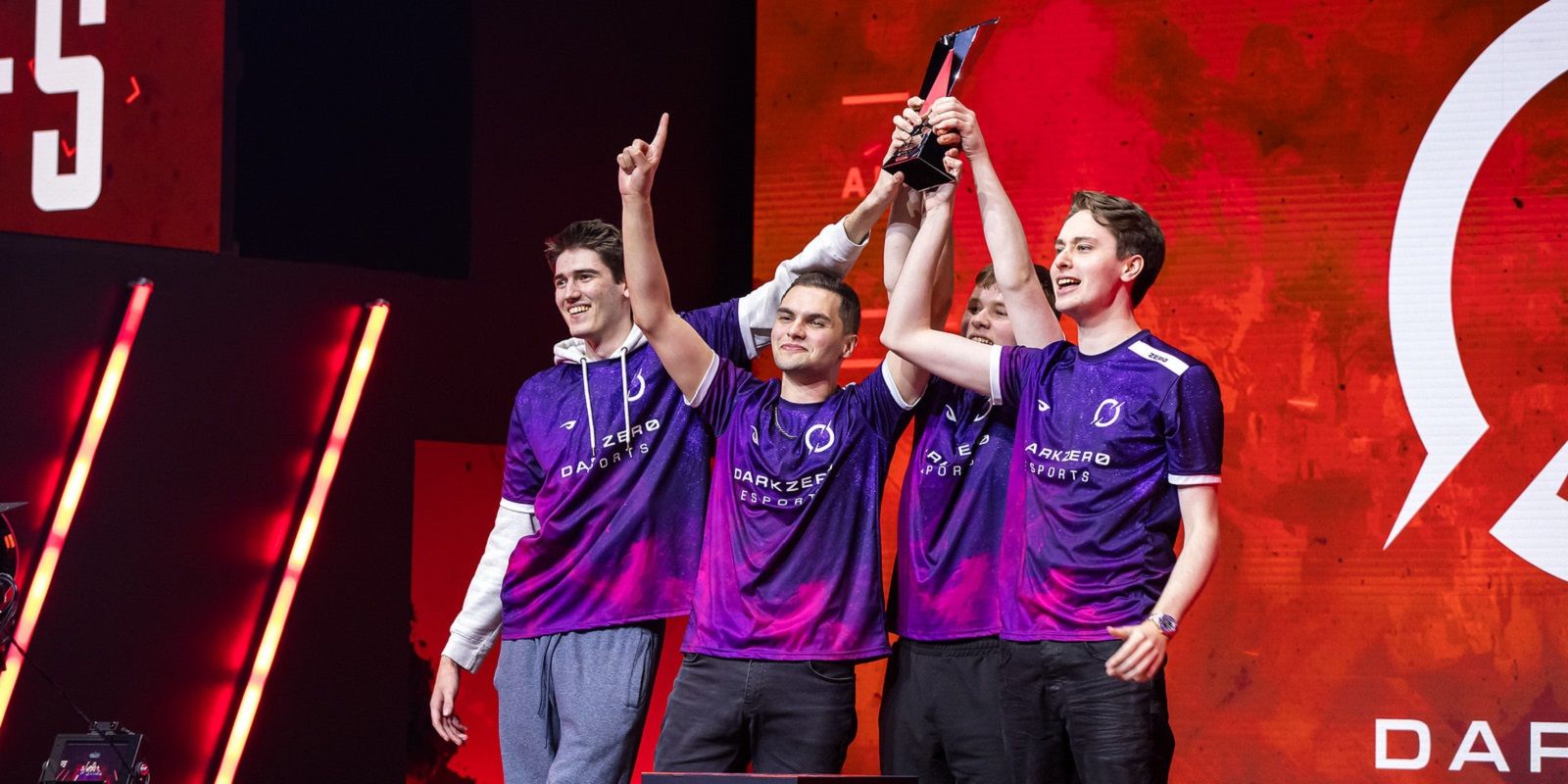 DarkZero won the ALGS Championship last year, and the team is looking to repeat the feat in Birmingham this weekend, going for back to back LAN wins for the second time in the team's history. A lot has changed for DarkZero in the past six months, but that trademark confidence is still front and centre when I ask them how they feel ahead of the tournament.
"Free win," says Zer0 with a smirk.
Next: Apex Legends Women's Champion On The ALGS "Boys Club" And Proving The Doubters Wrong