Highlights
The article lists all the different woohoo spots in The Sims 4, including beds, hot tubs, saunas, rocketships, tents, and more.
Some woohoo spots are specific to certain expansion packs, such as the sauna in the Spa Day pack or the ice cave in the Snowy Escape pack.
Woohoo can happen in both traditional locations like bedrooms and more unconventional places like dumpsters or animal sheds, allowing for a wide range of experiences in the game.
Whenever a new pack for The Sims 4 is released there are two questions Simmers want to know. The first is, can we kill Sims in a new way? The second is, will there be a new WooHoo spot?
Life, death, and woohoo could easily be a tagline for the game, since so many players love both the quirky deaths and interesting woohoo spots. Here we take a look at the latter.
Over the game's lifespan, a large number of new places to get lucky have been added, but do you know where they all are? This list details each woohoo spot and where you can find it, so you can easily boost your Sims' fun meter and watch some hilarious animations as you woohoo in style. We've even listed the packs each new spot comes with to help you tick each one off your list.
RELATED: Sims 4: Best Packs For Builders, Ranked
Updated September 05, 2023, By Helen Ashcroft: As The Sims 4 continues to expand we gain a lot of new DLC but sadly not many new woohoo spots since new places for Sims to woohoo are not as frequently added as they used to be. However, there are still a couple of new locations to let your Sims fulfill their social needs…
24
Bed – Base Game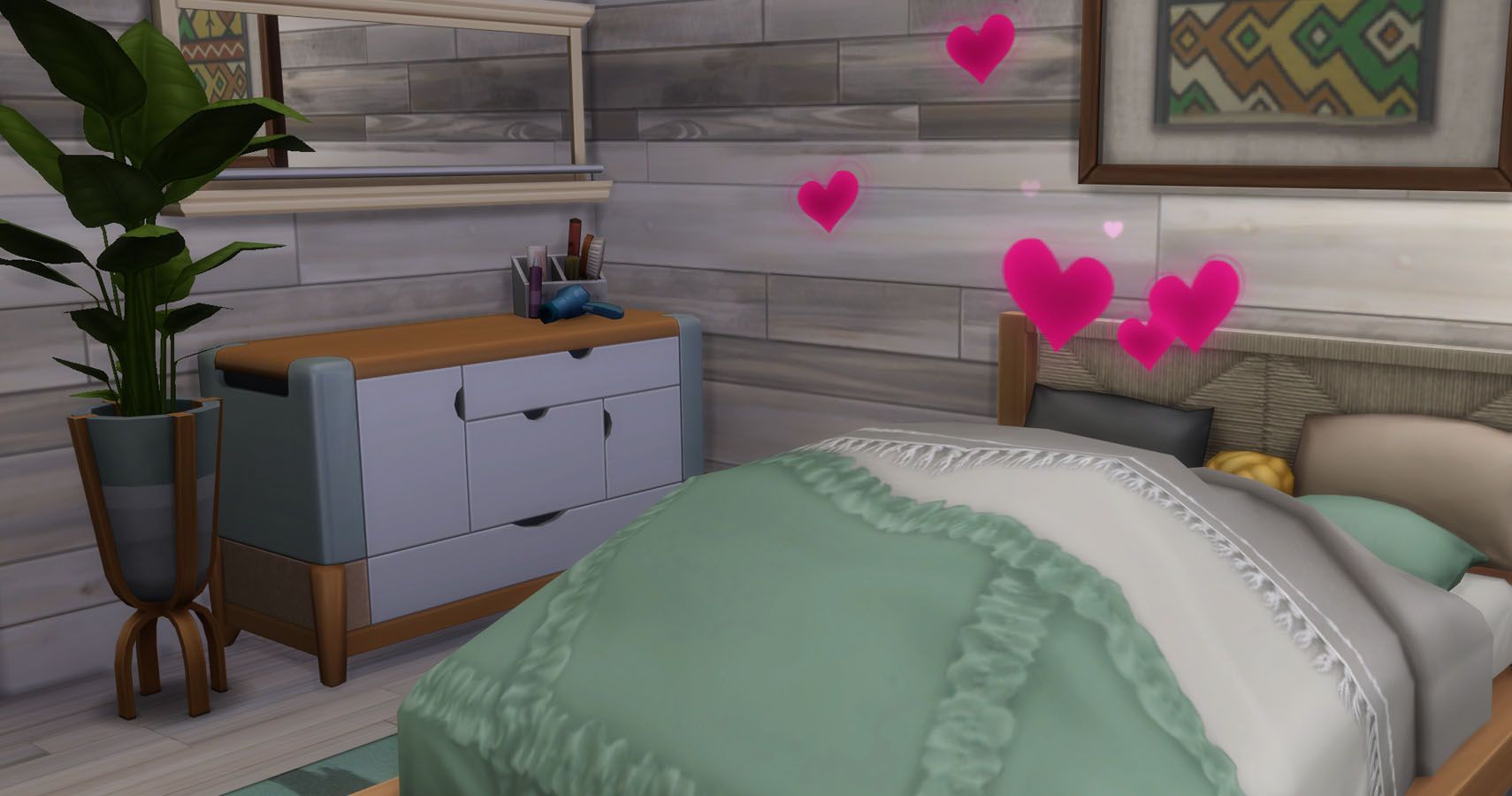 The simple bed is a classic. Found in every pre-built home, a double bed is the easiest and most common woohoo location in the game. It's often used as a staple for regular family-based gameplay.
All Sims need is a double bed with a minimum of half a tile of flooring for access on both sides. Interestingly they don't even require it to be in a house or room of any kind, although (understandably) embarrassment debuffs will arise if passers-by stop to watch.
23
Hot Tub – Base Game And Perfect Patio Stuff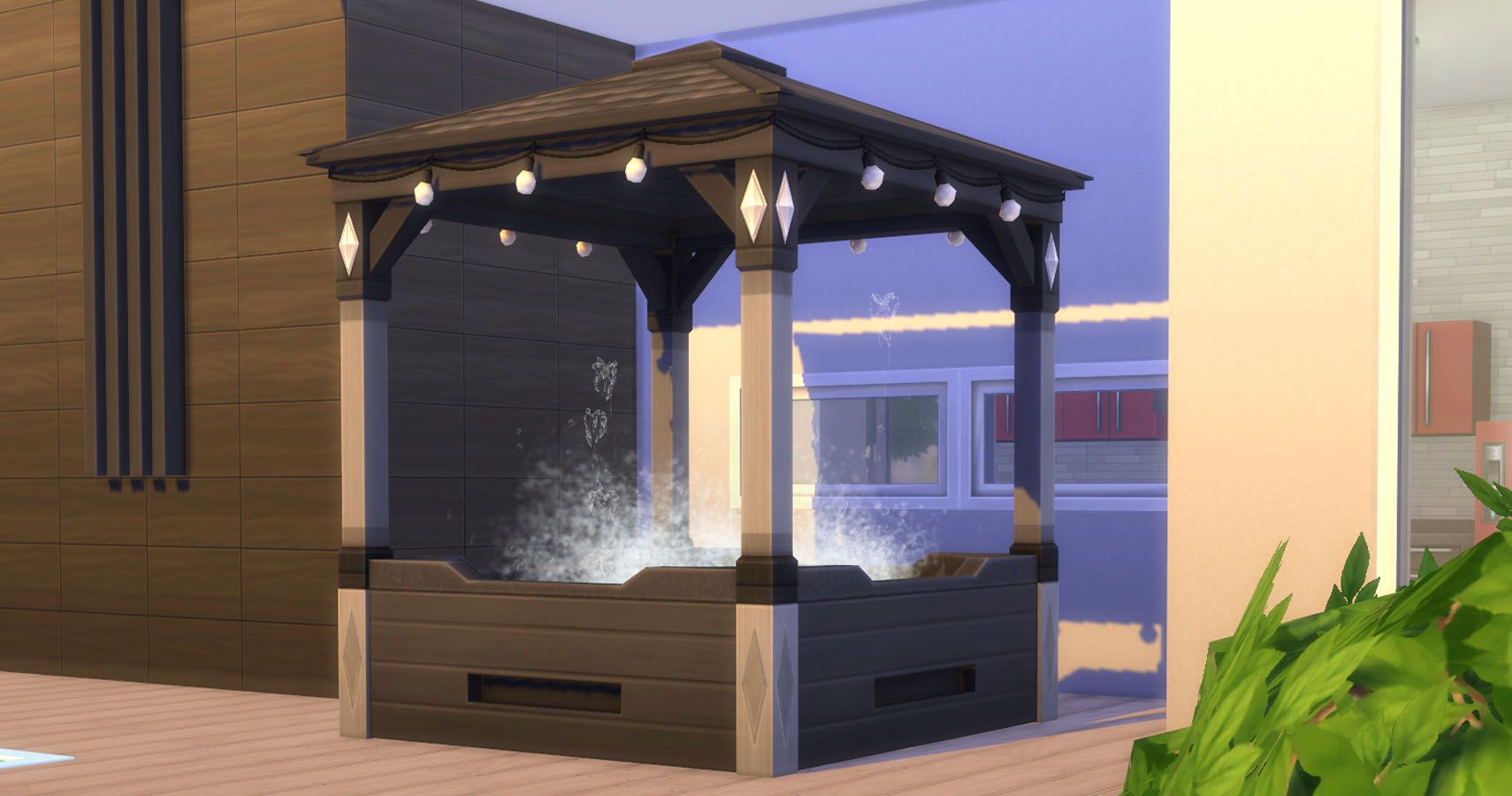 Hot tubs used to be specific to the Perfect Patio Stuff pack but since the 20th anniversary of The Sims series, the base game now has a hot tub with a roof.
Sims can woohoo in a hot tub anywhere and anytime, although fences for privacy will help prevent any awkward moments. You don't want those nosy neighbours getting an eyeful!
22
Sauna – Spa Day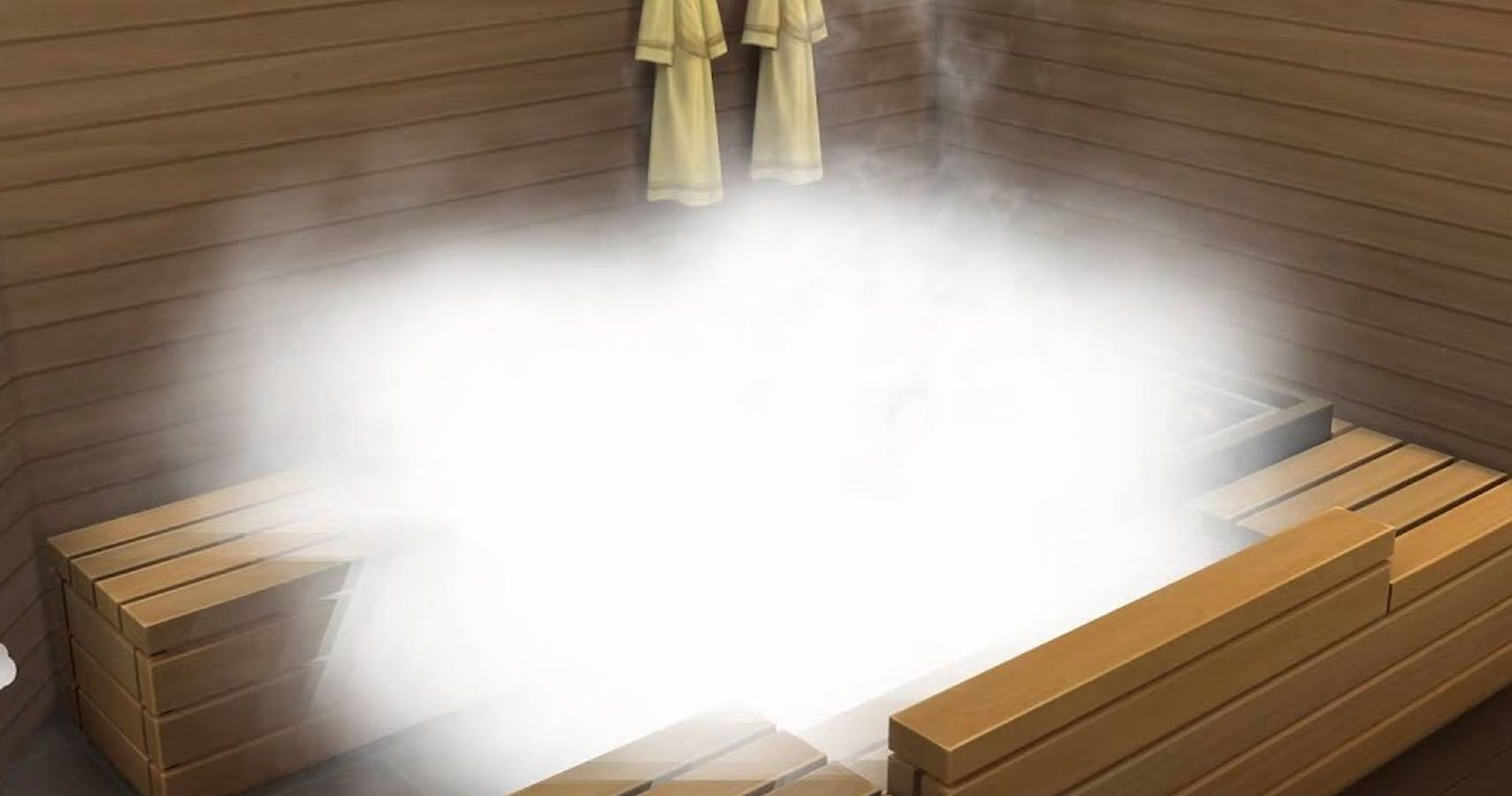 Simmers with the Spa Day game pack can enjoy some woohoo fun for two in the sauna, as long as it isn't occupied by any other Sims. By default, exhibitionism is turned off, but you can always find a way if so inclined.
The sauna needs to be surrounded by walls and have a door to enter and exit. If you remove the door then the fun takes a dark turn as your Sims will overheat and die. Remember to make love, not death.
21
Rocketship – Base Game, Get To Work And City Living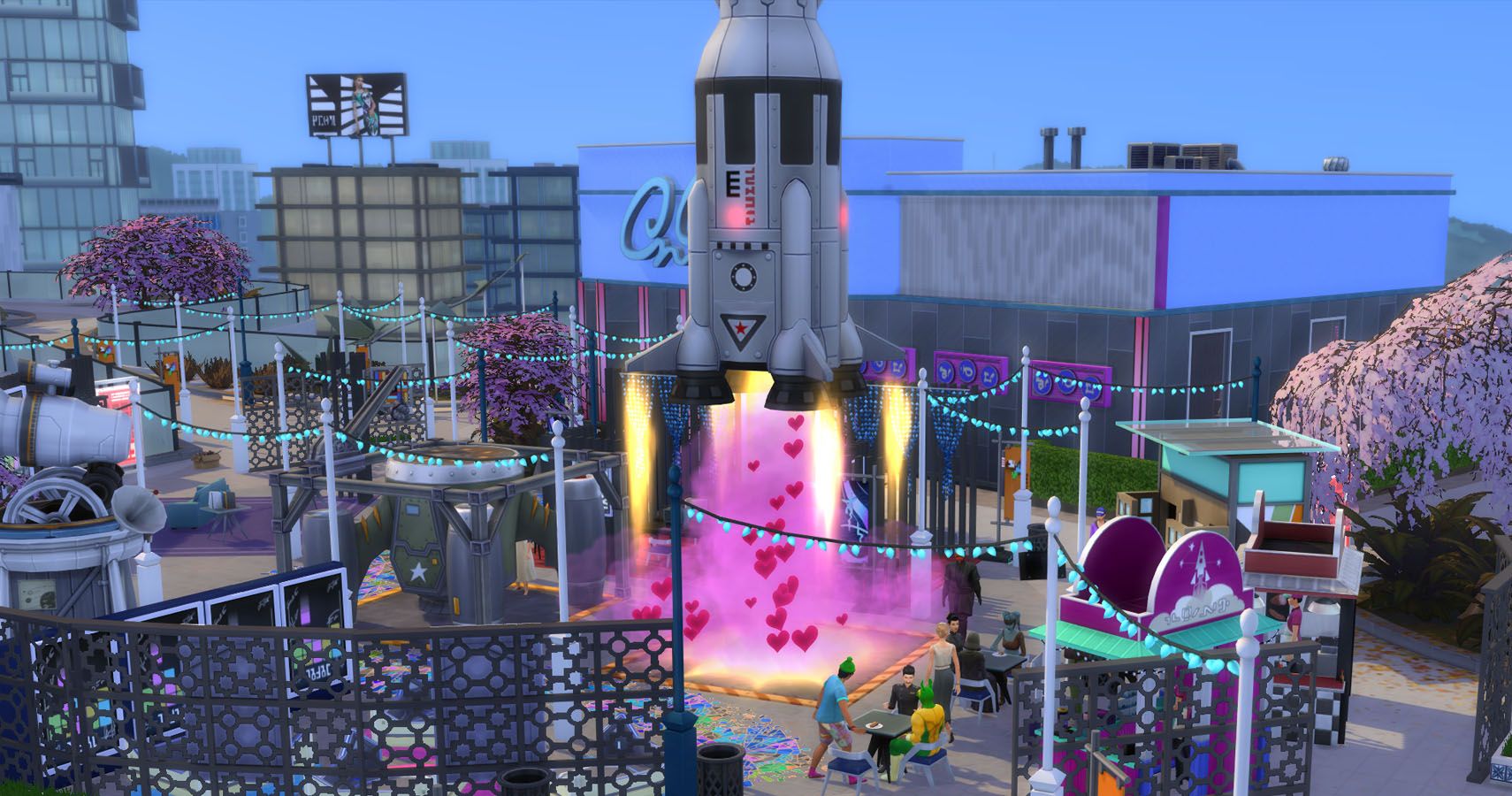 Sims with some skills, or access to some nerdy places, can craft a rocketship for an out-of-this-world woohoo experience, quite literally. Take to the skies and come back down with a smile on your face.
RELATED: Things You Need To Know Before You Buy City Living
For those with City Living, Geek Con in San Myshuno has a fully built, so this is the easiest option for zero-g woohoo. Those who want to work for the experience can build a rocket in their yard or at the lab which is part of the active scientist career in Get To Work.
20
Backyard Observatory – Base Game And City Living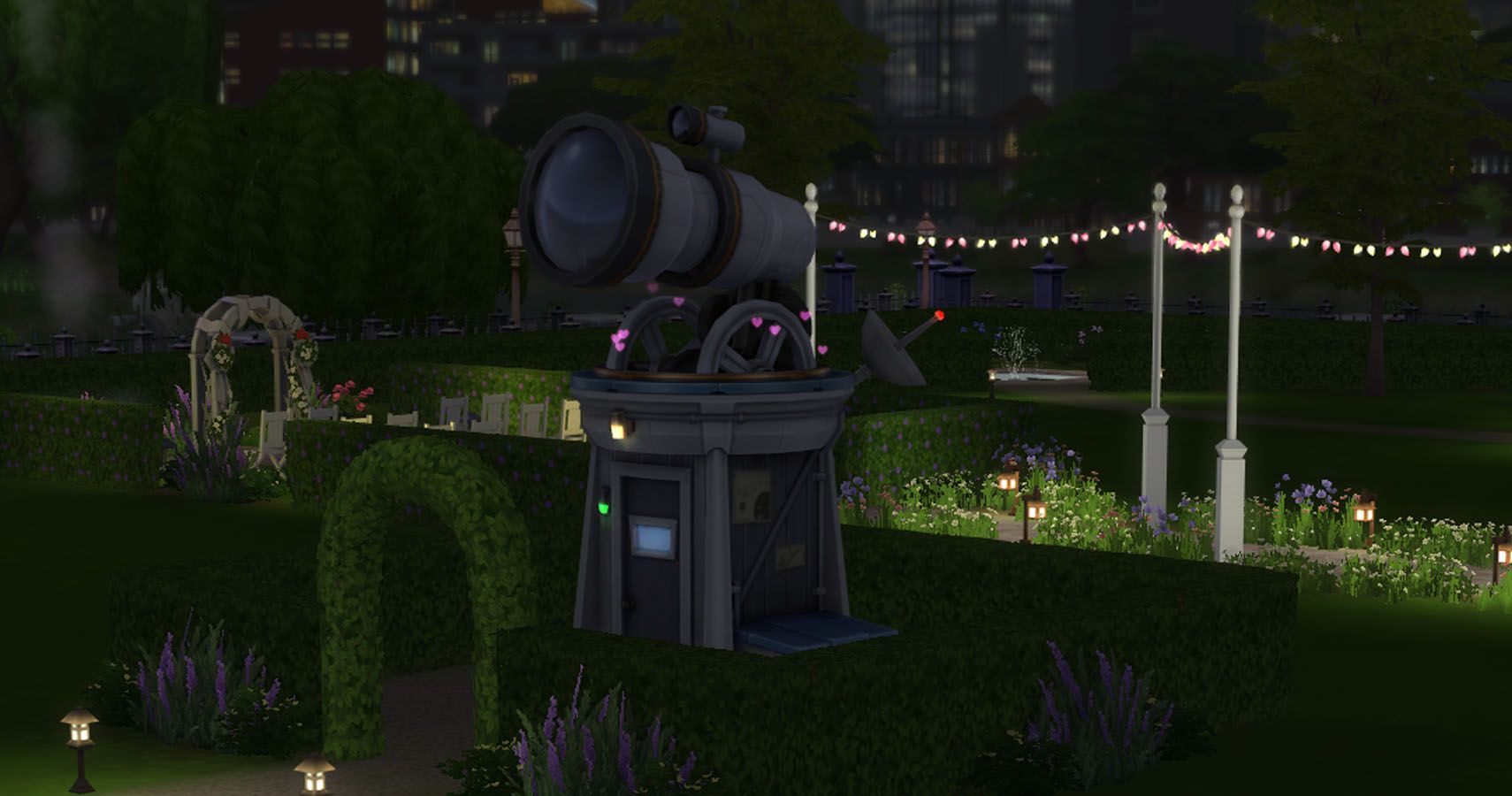 The Sims 4 has only recently acquired a regular-sized telescope. Previously, the only option for star gazing was a ginormous backyard observatory. It's ridiculous, but it does have room for two.
Those wanting to woohoo while looking at the stars can head over to Myshuno Meadows in San Myshuno or to the Geekcon festival if they have City Living. Alternatively, the item can be placed on any lot from the base game build and buy catalog.
19
Tent – Outdoor Retreat, Journey To Batuu, Snowy Escape
Outdoor Retreat allows your Sims to pack up a tent and take to the hills for some adventures and canvas-covered woohoo. You can buy tents from the ranger station in Granite Falls, or alternatively, place them into your Sim's lot or inventory straight from the build and buy catalog. Just don't forget to collect them before you return home.
Snowy Escape also adds a new tent to the build-and-buy catalog, as does Journey to Batuu. Both tents also appear in the pack's respective worlds. The Journey To Batuu tent is a Resistance tent and can be found in the Resistance Camp. Meanwhile, the Snowy Escape tent is similar to the Outdoor Retreat tents, and you'll find one out in the wild while exploring Mt. Komorebi in the new social event.
18
Closet – Get Together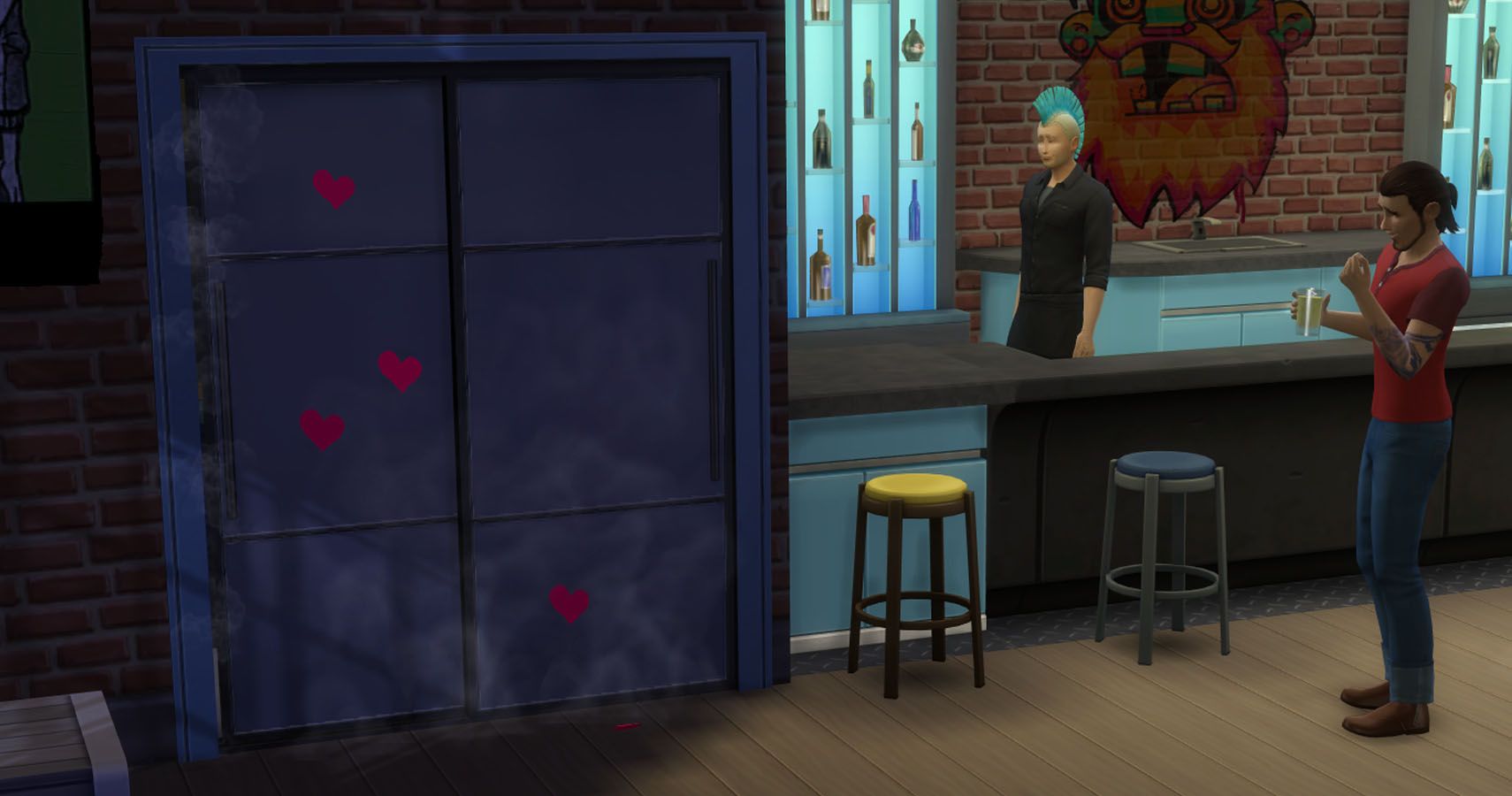 Get Together brings Sims together quite literally in a very small space, just big enough for two. Just make sure you are using the right one. You'll need the two deep option, making sure there's enough room for activities.
RELATED: The Sims 4: Things You Need To Know Before You Buy Get Together
The built-in closets, which fit snuggly into walls, can be found in build-and-buy mode or in various community lots around Windenburg including the numerous bars.
17
WooHoo Bushes – Get Together, Jungle Adventure, Snowy Escape, Horse Ranch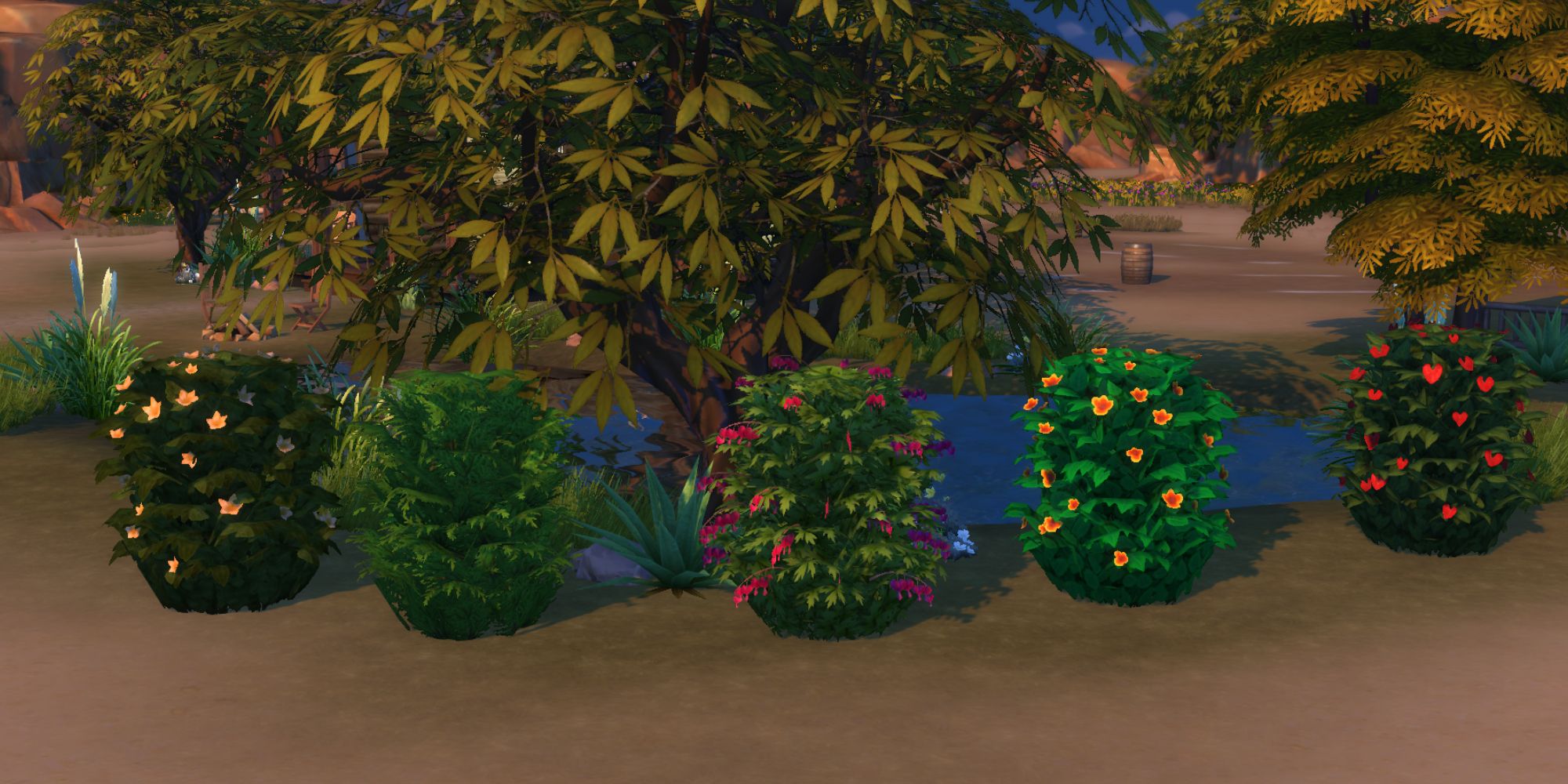 The Anything Goes Party Bush is the perfect place for alfresco fun. It was first introduced in Get Together, and you'll find the bushes in various lots around Windenburg. Jungle Adventure also added a slightly different version of the bush, which is scattered around Selvadorada. Both bushes are available to buy in the build catalog, as well as being spottable outdoors.
Snowy Escape also offers a new very plain version of the bush that can be used in the same way. You'll find a wild version during Mt. Komorebi expeditions but for those who want to place their own, you'll need to use hidden object cheats to uncover the Komorebi Shrubbery. Horse Ranch offers a similar bush with the same functionality, once again available in the world and in build and buy mode.
16
Coffin – Vampires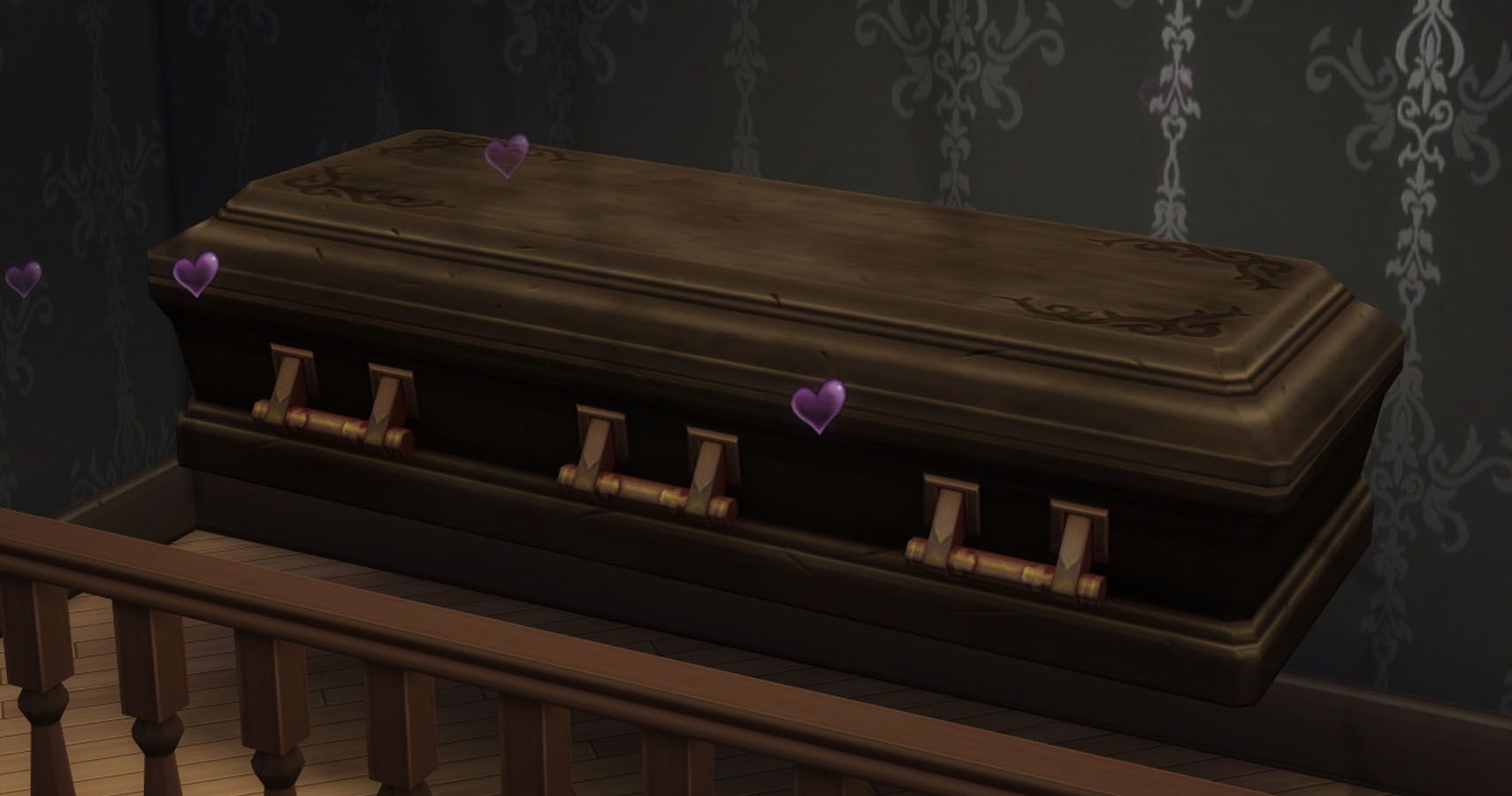 If you're into supernatural woohoo then you'll be pleased to know that vampires can woohoo in their coffins, although regular Sims will be disgusted by the idea and refuse to participate, regardless of romantic status.
Coffins are found in pre-built vampire homes as well as in the build catalog. As a bonus, vampires with bat form can also woohoo anywhere, as long as both Sims are in bat form at the time. It's tricky to pull off though.
15
Lighthouse – Cats & Dogs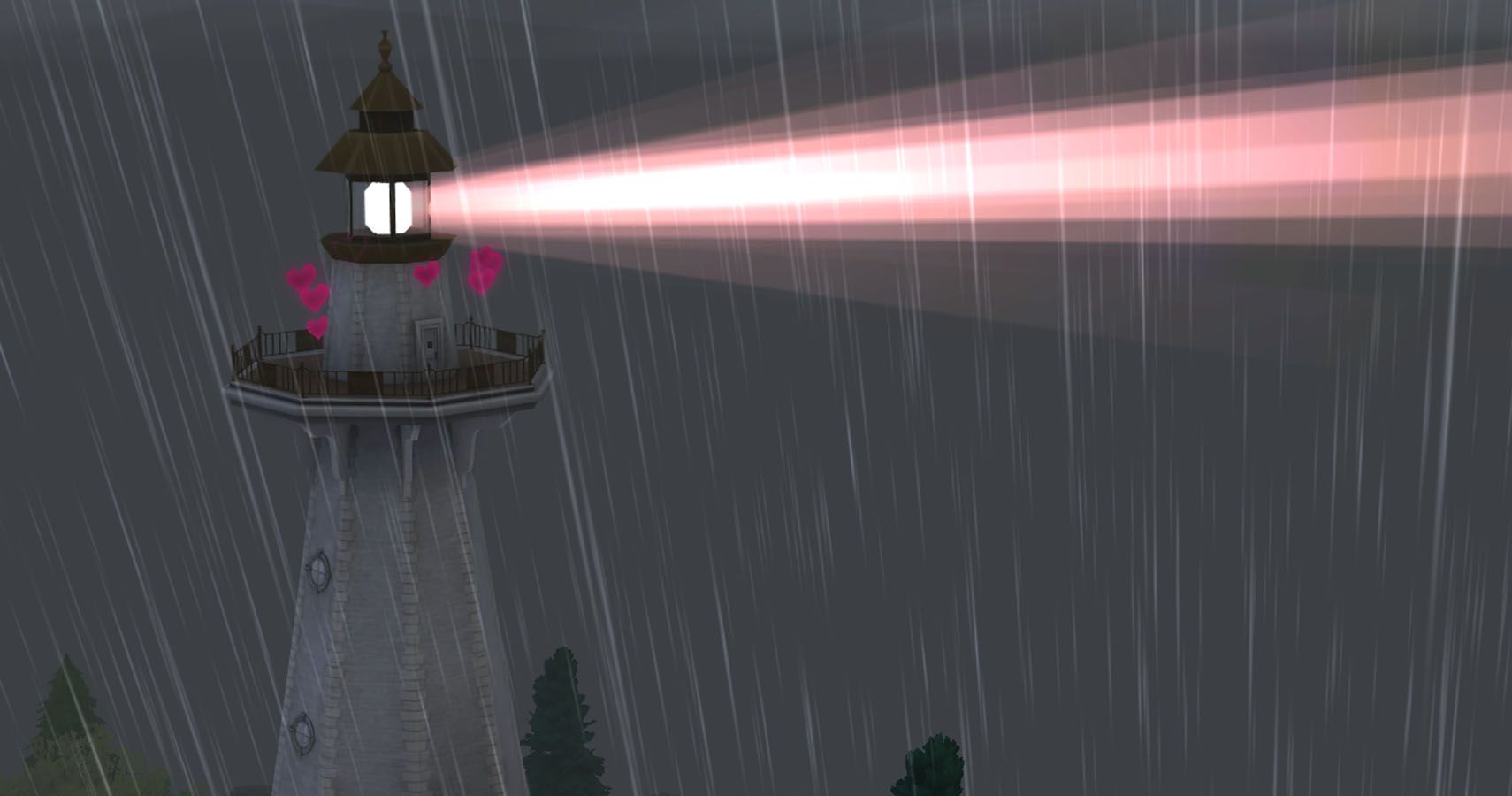 A nice moonlight walk to the lighthouse can be a very romantic date, and in Brindleton Bay you can take it to the next level, as long as you have a head for heights.
RELATED: The Sims 4: Things You Need To Know Before You Buy Cats & Dogs
If you travel to Deadgrass Isle you'll see the lighthouse just waiting for visitors. Sims with high romance can slip inside for a spot of woohoo, and presumably a trek up some stairs.
14
Pile Of Leaves – Seasons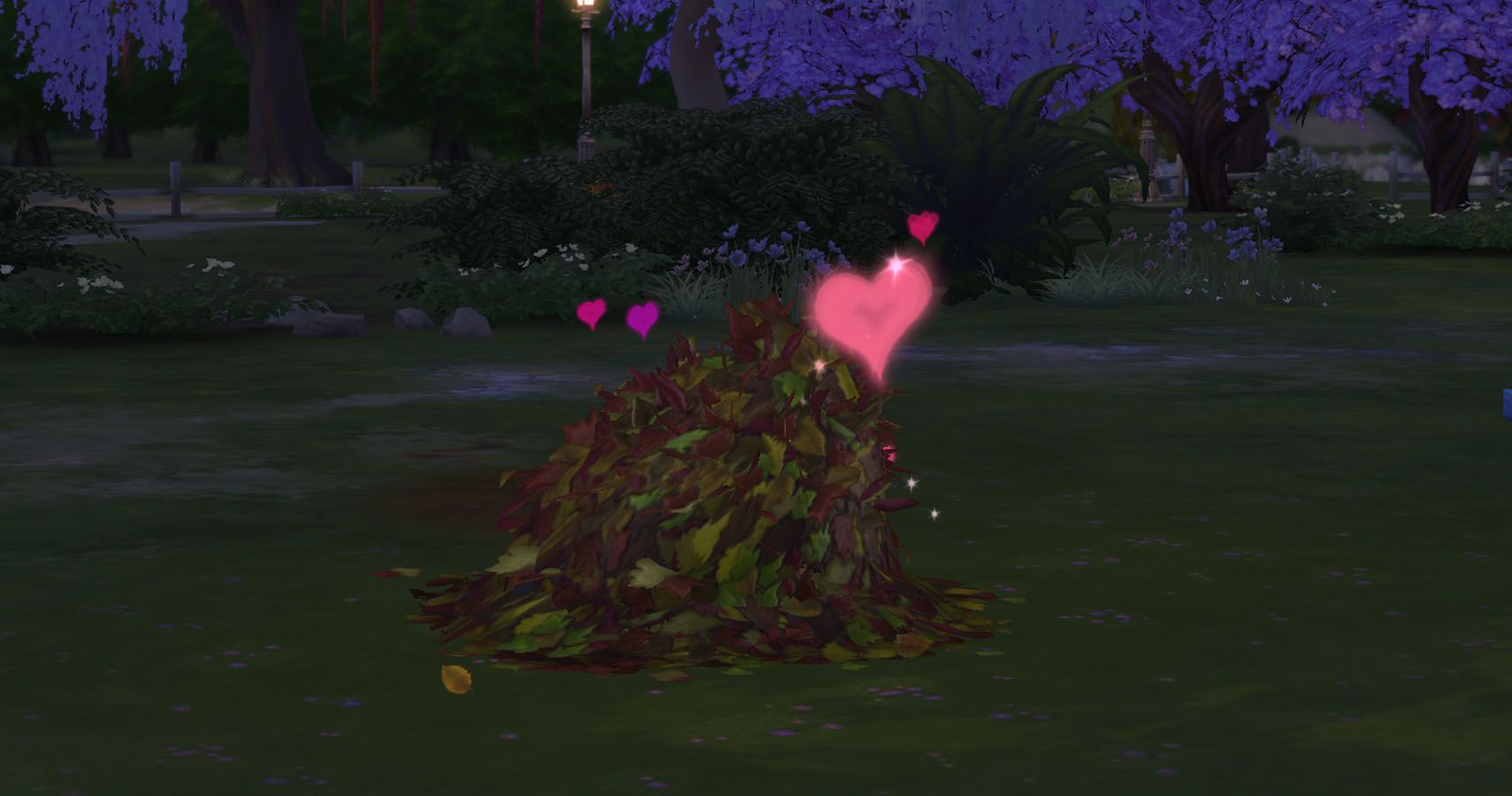 Another alfresco location, those piles of leaves you see if you have Seasons installed aren't just for decoration. Sims can also play in them or enjoy a little woohoo.
The leaf piles can be found in the build catalog and will also appear in odd locations around the different worlds when Fall rolls around. Raking leaves will help create piles quicker so do those chores!
13
Sleeping Pod – Get Famous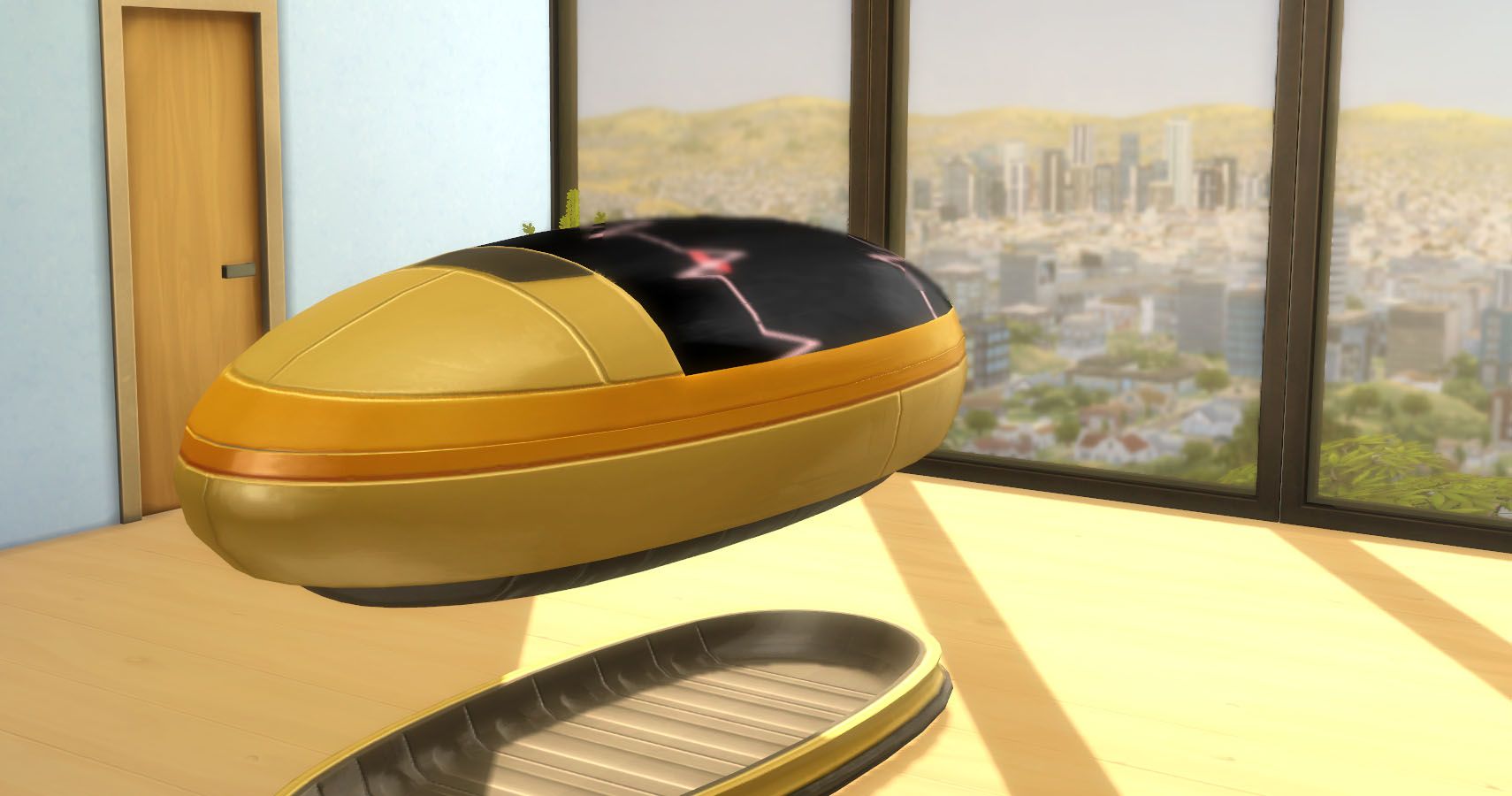 The sleeping pod from Get Famous is the most futuristic-looking bed your Sim could ever wish for, it also functions exactly as a bed does, which means you can woohoo in it.
The sleeping pod will quickly refresh your Sims and will also allow them to boost their fun bars with a little futuristic-looking woohoo. It's like space woohoo, but without the hassle of finding a rocket and going there.
12
Money Vault – Get Famous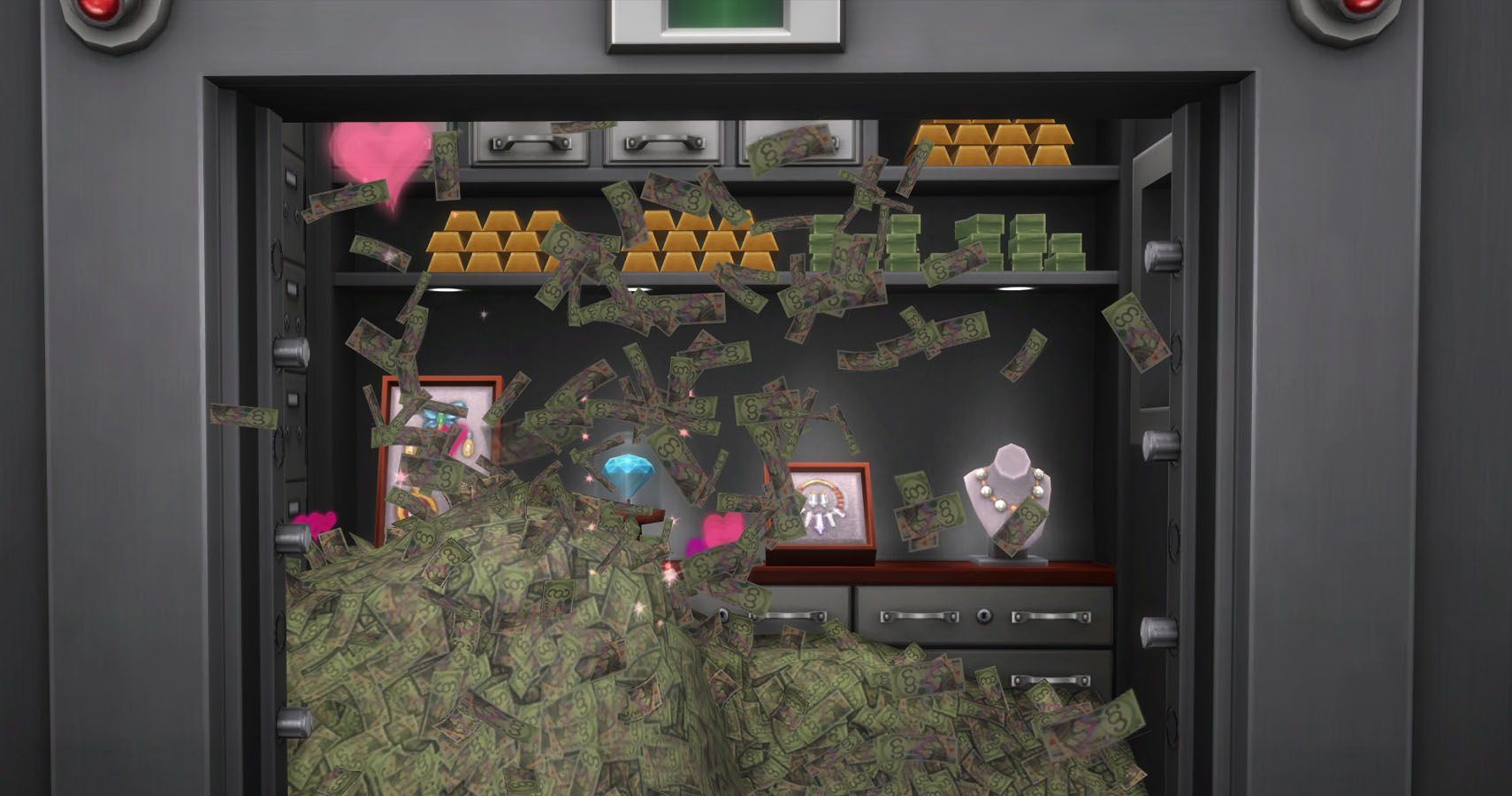 The money vault that comes with Get Famous will keep your Simoleons safe. It also allows for a little fun, as long as you don't think too much about the consequences of rolling around in piles of cash.
RELATED: The Sims 4: Things You Need To Know Before You Buy Get Famous
Sims with more than $5000 can play with their money, nap in it, or even enjoy some woohoo. Just deposit the cash in your vault, and treat yourself.
11
Waterfall – Island Living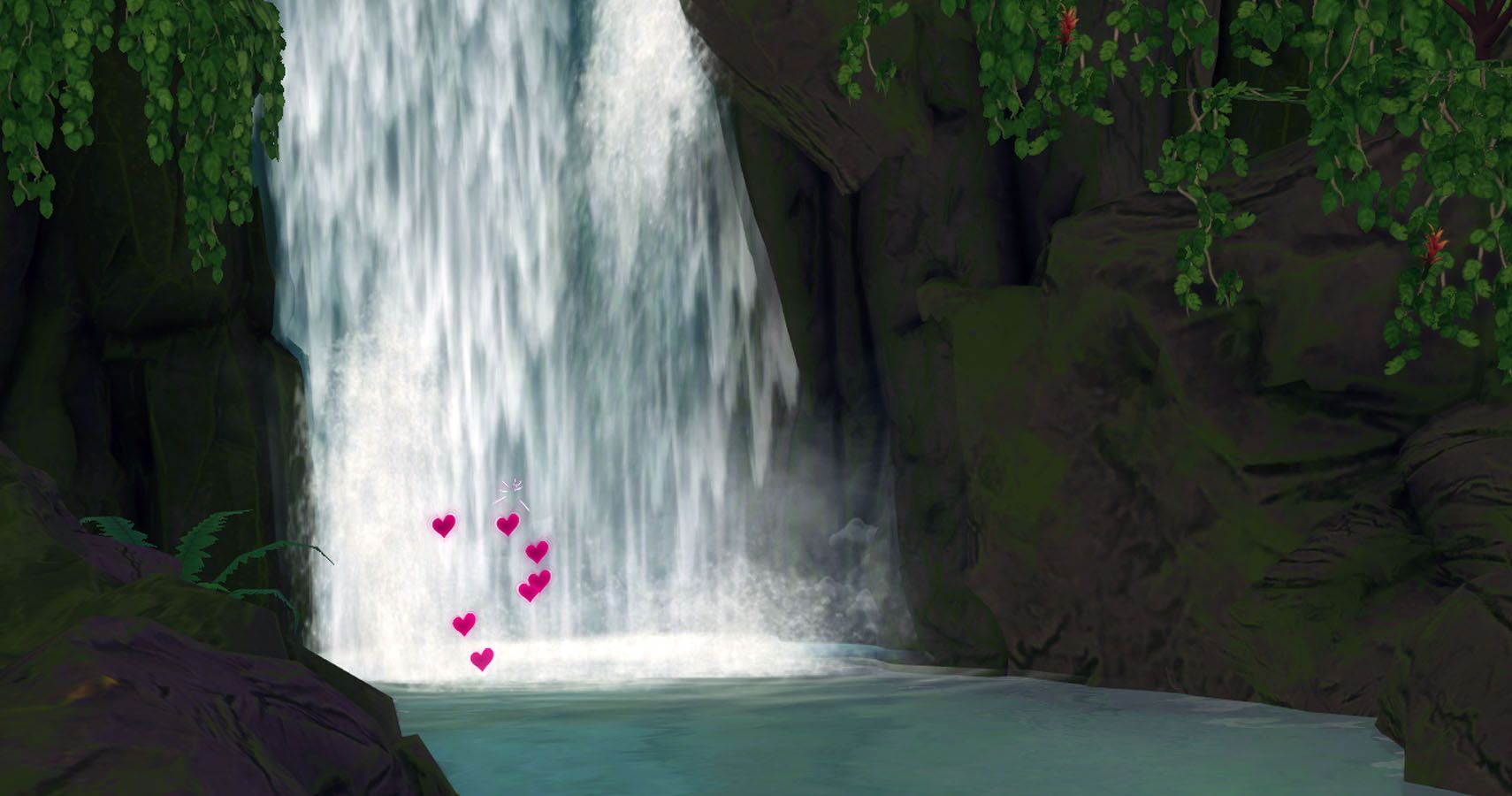 The island of Mua Pel 'Am on Sulani is a beautiful and natural island with off-the-grid lots and a stunning waterfall. You'll find the waterfall on Mua Pel'Am and here Sims can collect frogs, wash, or engage in some waterfall woohoo.
This is outdoor woohoo with a new dimension due to the stunning location and the ability to have a built-in shower. How convenient.
10
Shower – Discover University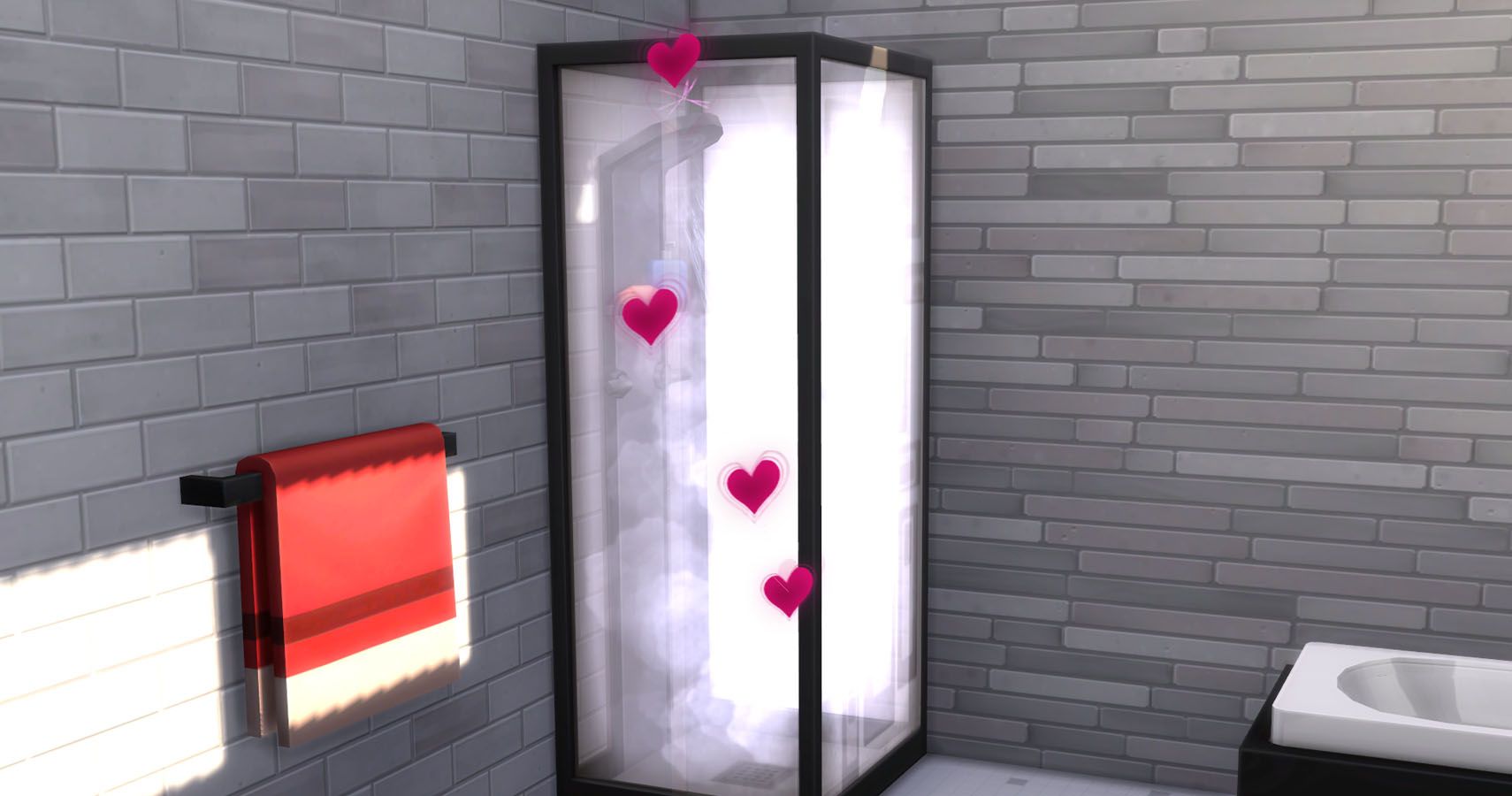 The Discover University expansion added the chance for Sims to have a little fun in the showers. In crowded dorms, there's no better place than the dirty-looking shower cubicle in the corner. On second thoughts…
Showers are available in most lots and all regular showers with doors and screens allow for shower woohoo. The only showers exempt are the Discover University and Snowy Escape open showers and the Island Living outdoor shower.
9
Dumpster – Eco Lifestyle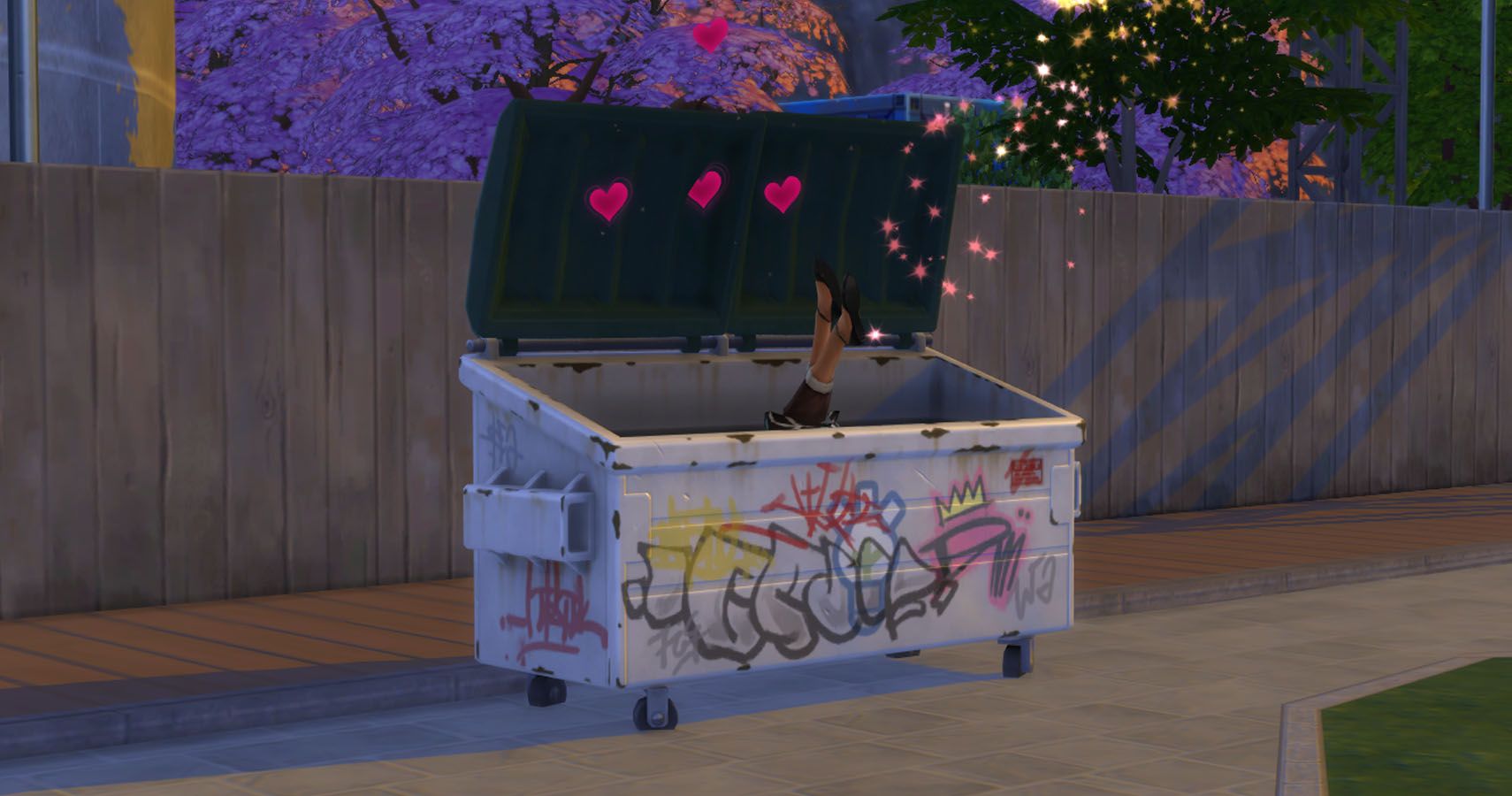 If you want to do the dirty in the actual dirt then dumpster woohoo is for you. This versatile item, introduced in Eco Lifestyle, offers your Sims a lot of options.
Most Evergreen Harbor neighborhoods and all the community lots have dumpsters in them. Here Sims can find food, furniture, and recyclable items. They can also befriend flies, stomp cockroaches, take a nap, and woohoo. The choices are yours.
8
Dwelling In Black Spire Outpost – Journey To Batuu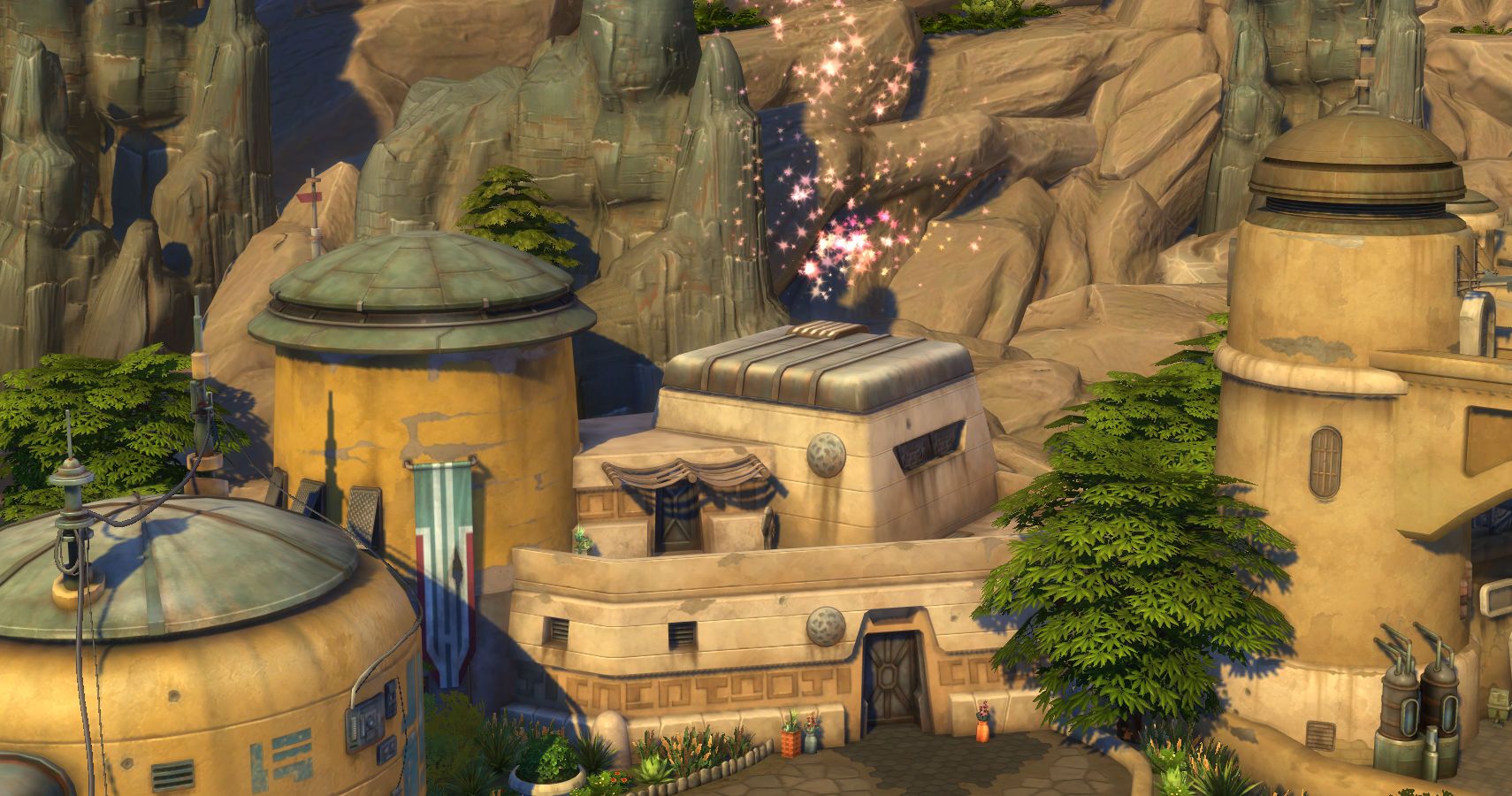 If you head over to Batuu you'll discover that the dwelling in Black Spire Outpost where you freshen up and change your clothes can also be used to woohoo. Simply click on the building and select the option to head inside to start the fireworks.
RELATED: How To WooHoo With Kylo Ren And Rey In The Sims 4: Journey To Batuu
This is a rabbit hole woohoo, but it does play Star Wars-sounding music which makes it somewhat unique. It's also one of the rare woohoo locations in the world, with another option being tent woohoo in the Resistance camp.
7
Ice Cave – Snowy Escape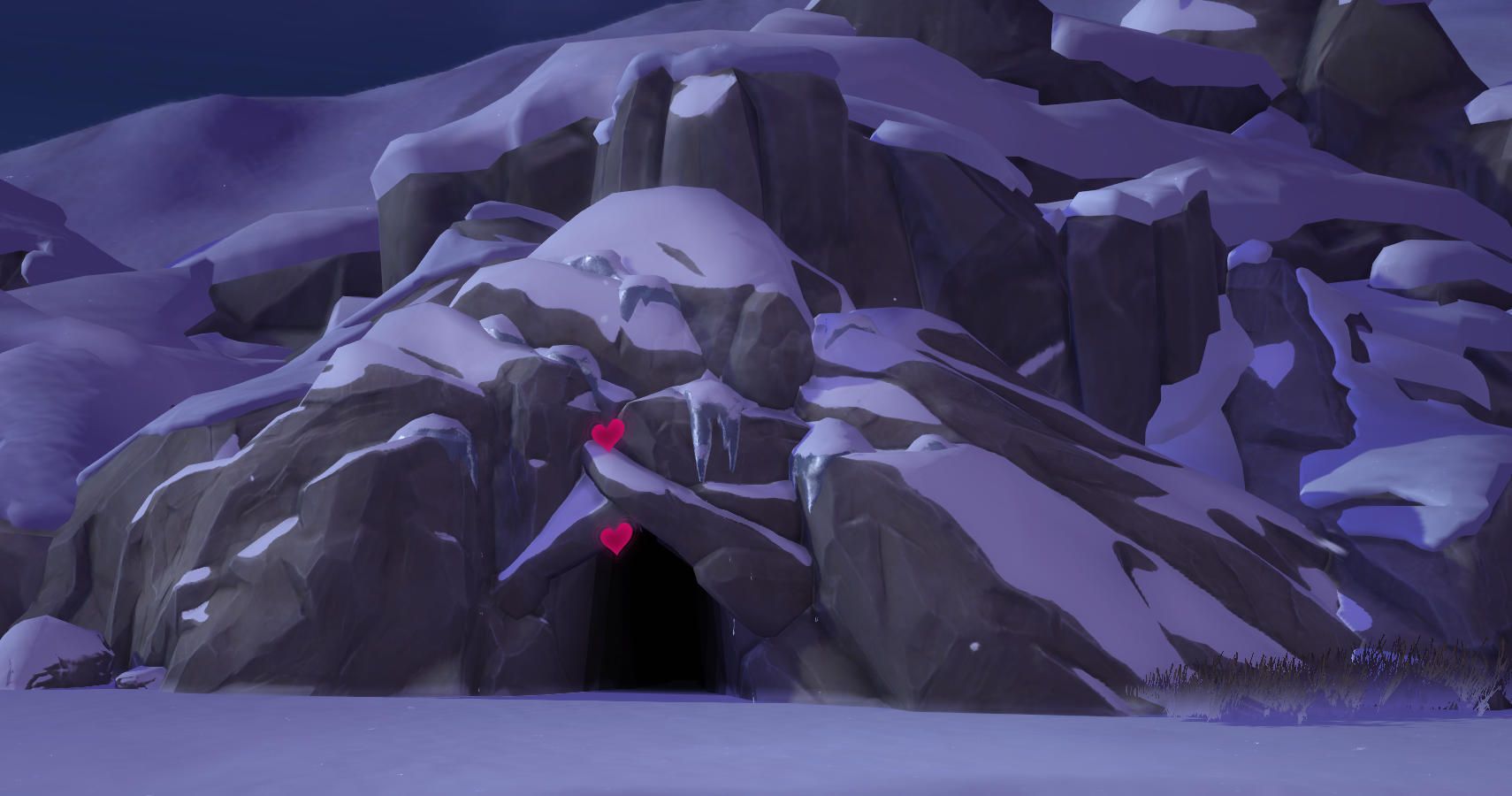 The unique woohoo for Snowy Escape can only be accessed during the new Mt. Komorebi exploration social event. It's an ice cave right up at the top of the mountain, which can only be reached if the weather is good enough to leave it uncovered.
The social event offers a couple of woohoo stops, for reasons best known only to The Sims team. Halfway up you'll find an editable lot that contains a tent and woohoo bush by default. This allows your Sims to "rest" on their journey.
6
Hot Springs – Snowy Escape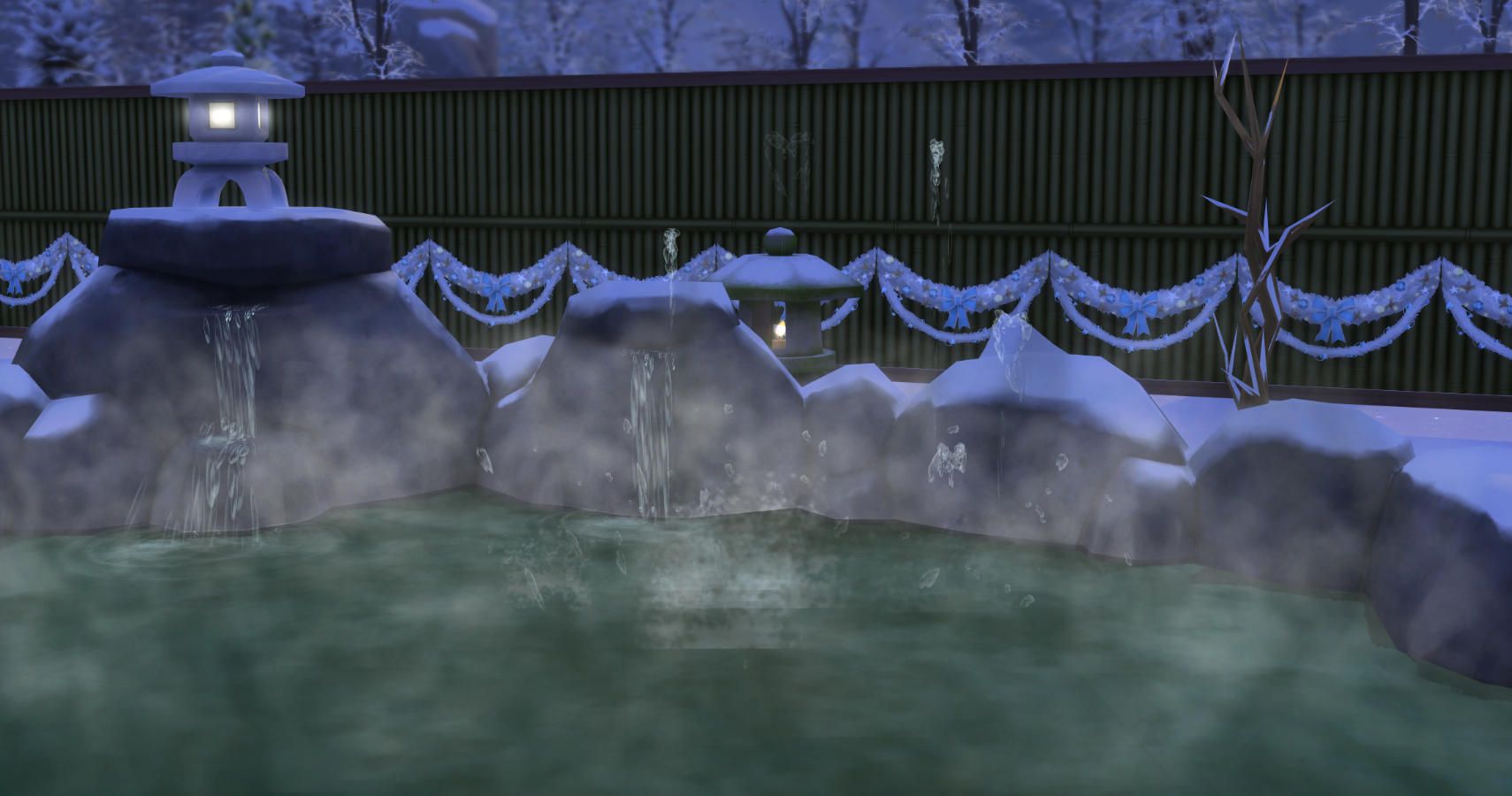 If you head over to the Onsen then you'll discover that your Sims can also woohoo in the hot springs, in a similar manner to hot tub woohoo. Just be aware that this is a public lot and other Sims can and will see you, and they won't be happy.
If you prefer more privacy, it's worth noting that the hot springs is an item that comes in two forms, the rock-based version seen in the Onsen, and a more pool-themed version. Both of these are available in build mode, so you can add them to a more private lot to avoid upsetting the locals.
5
Animal Shed – Cottage Living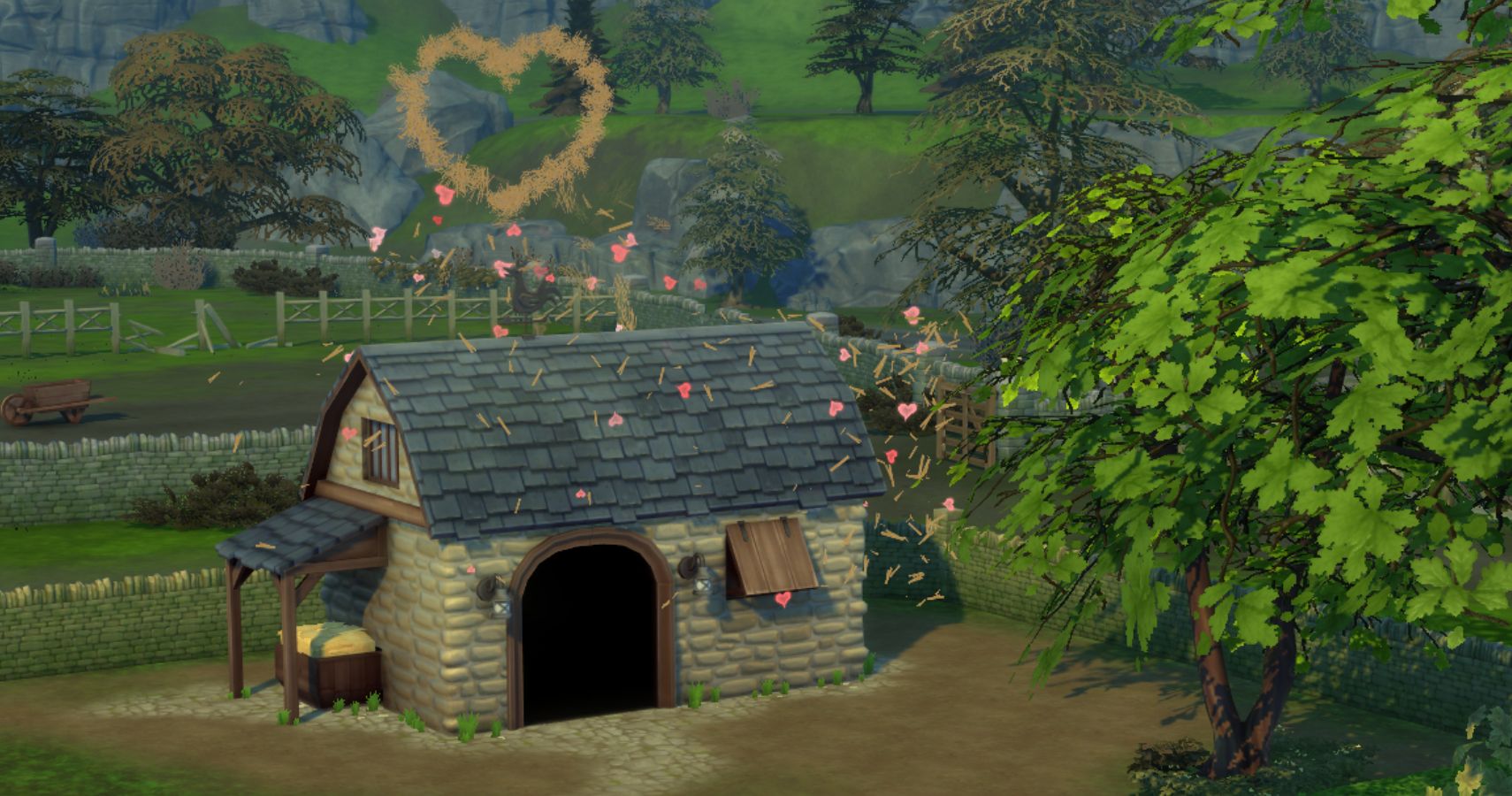 The animal shed No, we don't know why animal shed woohoo is a thing either, but it goes with dumpster woohoo I guess. Still, for those who love the great outdoors there's now a new way to woohoo in the fields.
By default, there are a couple of animal sheds on pre-built lots in Henford-On-Bagley for your Sims tro sneak into. Alternatively, you can add a shed to your garden from build mode.