Quick Links
How To Make A Foal In Create a Sim
The Sims 4: Horse Ranch gives you quite a few options for bringing horses home to join your family. Those of you who created a brand new four-hooved friend when starting your ranch may have noticed that the default age created is an adult. This may not be surprising to veteran Sims players, as the default age for Sims is also a young adult.
Related: The Sims 4: Horse Ranch – How To Get Mini Goats And Sheep
Having an adult horse right off the bat may be preferred by most because it gives you the most options for activities to enjoy with your neigh-borly family members, but do not fret if you would prefer to raise a horse from foal to elder! You have plenty of options to gain a young foal.
How To Make A Foal In Create a Sim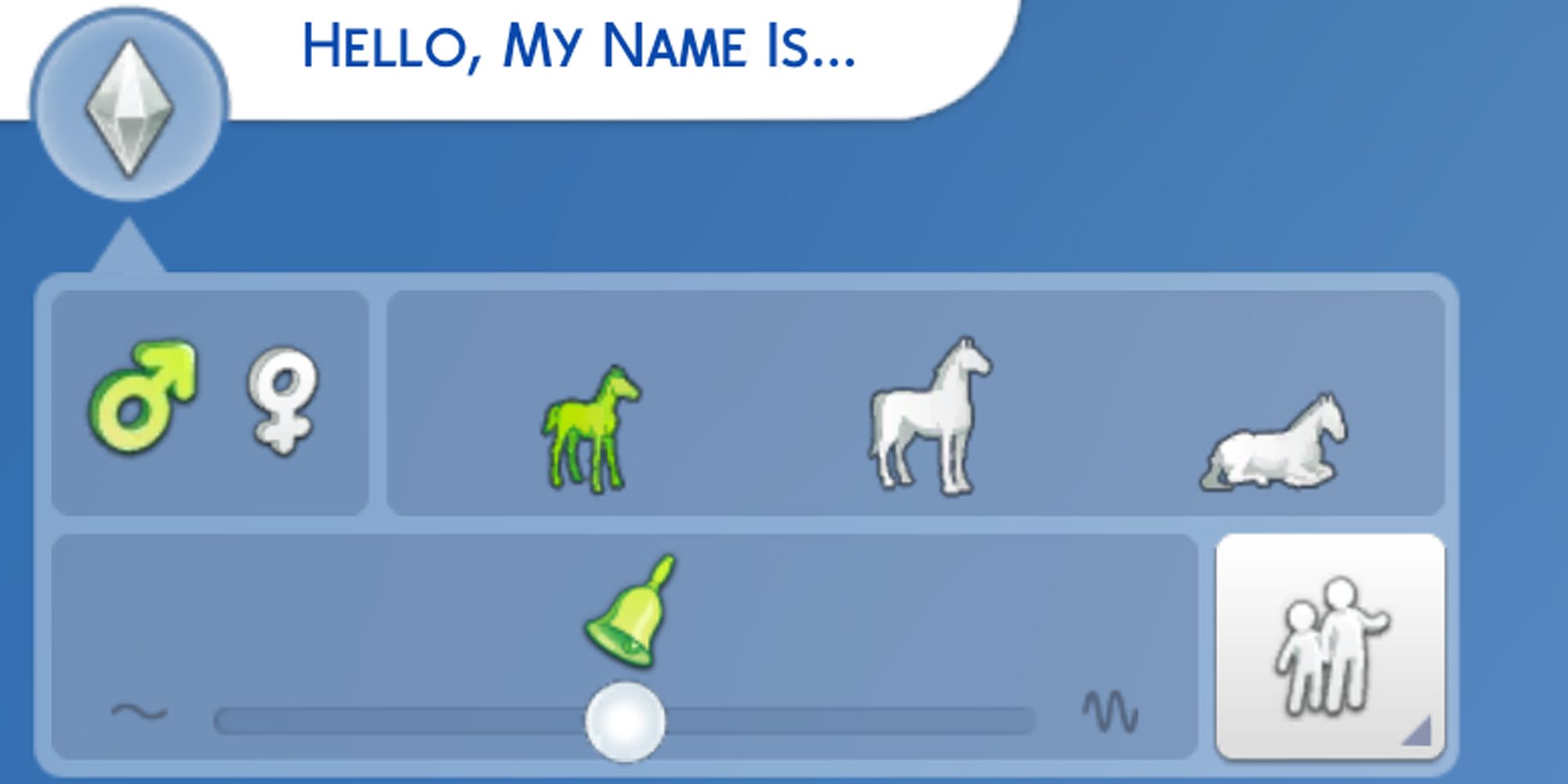 The quickest way to bring a foal to your ranch is to create one when creating a household. While the default age of a horse is an adult, you can change their starting age in the identity menu.
When you are in Create a Sim, add a horse as a family member in the bottom left corner. Once loaded, click the crystal in the top left corner of your screen to open the identity menu. From here, choose the small, standing horse icon to change your adult horse to a foal. Once you begin your new adventure, your foal will already be a member of the family.
How To Rescue A Foal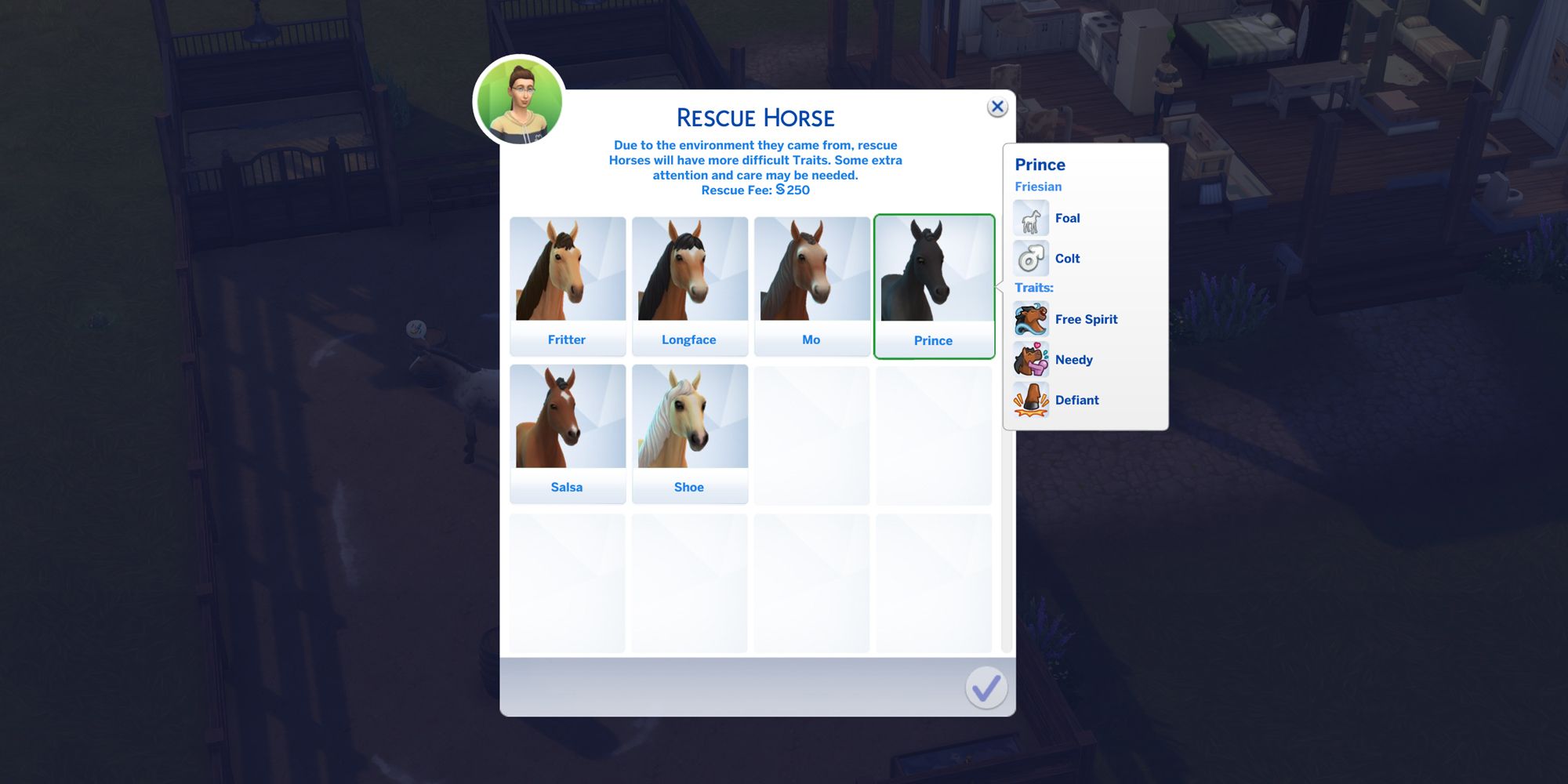 If you have already started your household and are not interested in starting over, you do not need to! Your cheapest option is to rescue a horse in need of a good home.
Doing so allows you to choose an available horse, featuring horses of all ages, including foals. There are three ways to get to the rescue screen.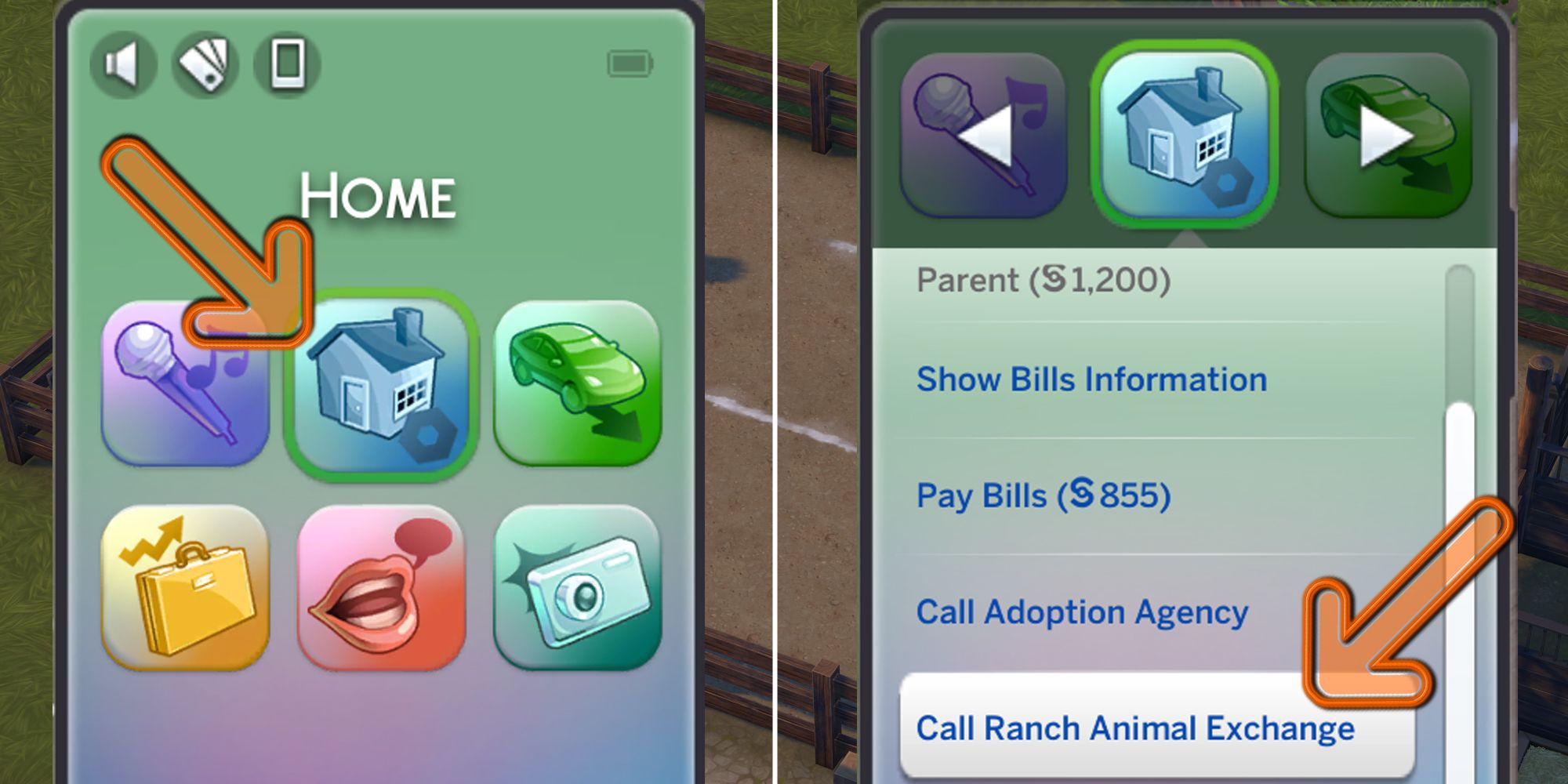 The first is to click on your cell phone in the bottom left corner, select Home, and choose to Call Ranch Animal Exchange. This will bring up a menu with a Rescue Horse option.
The second way to get to this menu is to click the Animal Feeder on your ranch if you have one. From here, you can select Call Ranch Animal Exchange and select Rescue Horse.
When you are in the rescue menu, hover your cursor over a horse to see their age, gender, and traits. This process is the same if you click on a horse bed, but using this method will also assign the new horse to the bed you selected.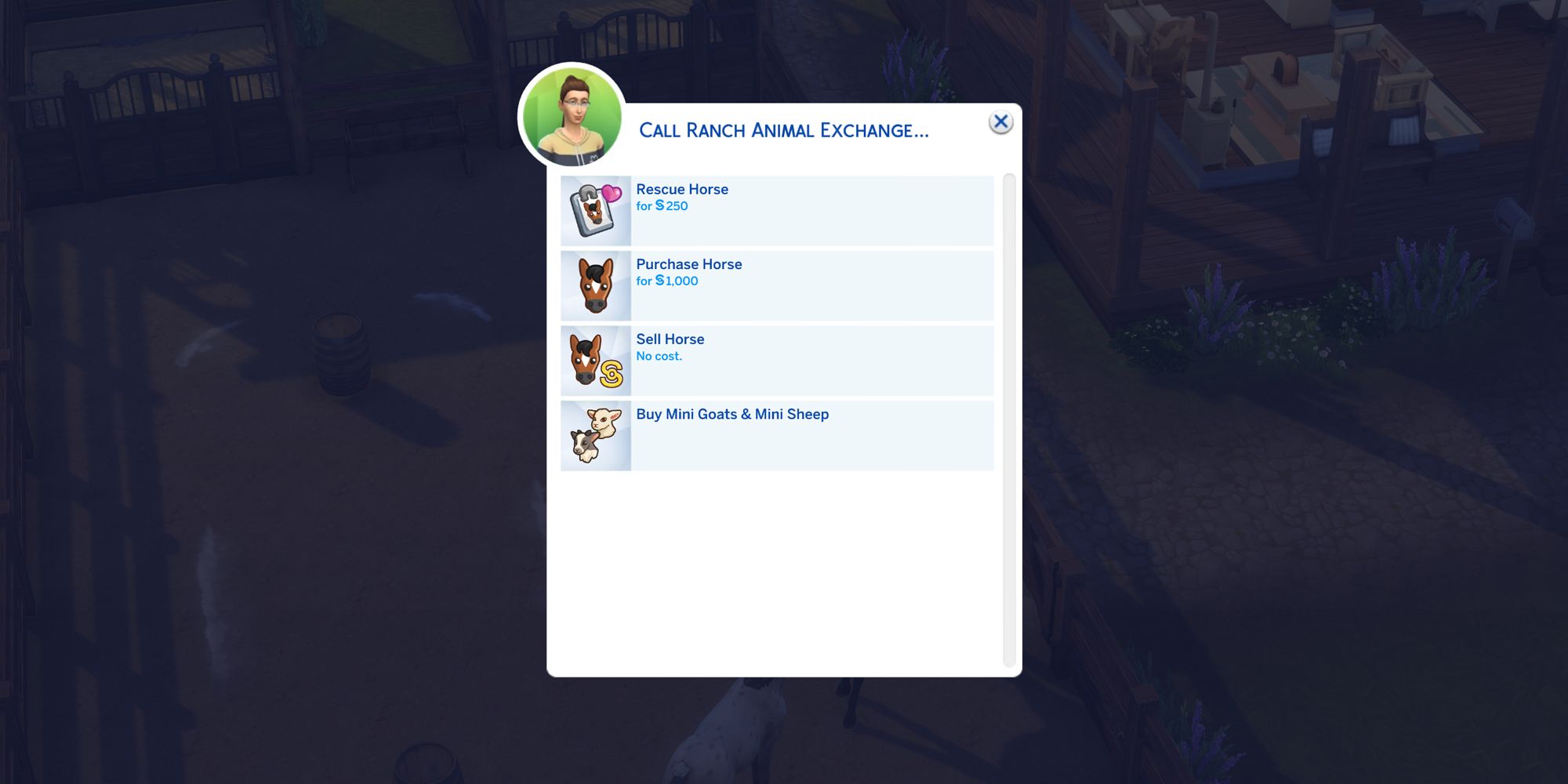 Rescuing a horse will only cost you 250 Simoleons, but remember to have patience with your rescue, as they may come with traits that make it more difficult to raise them.
How To Purchase a Foal
If you would rather start fresh with a horse that might be easier to raise, and you are willing to spend the extra cash, you can purchase a horse for 1000 Simoleons and select a foal as your chosen horse. You can purchase a horse by following the same steps as rescuing one.
Your two options are to open your cellphone in the bottom left corner or click the Animal Feeder on your ranch. In your cell phone, select Home and Call Ranch Animal Exchange. In the Animal Feeder or Horse Bed menus, simply select Call Ranch Animal Exchange.
Once you are in the animal exchange menu, choose Purchase Horse. Like rescuing a horse, you can see information about each horse by hovering your cursor over them.
How To Breed Horses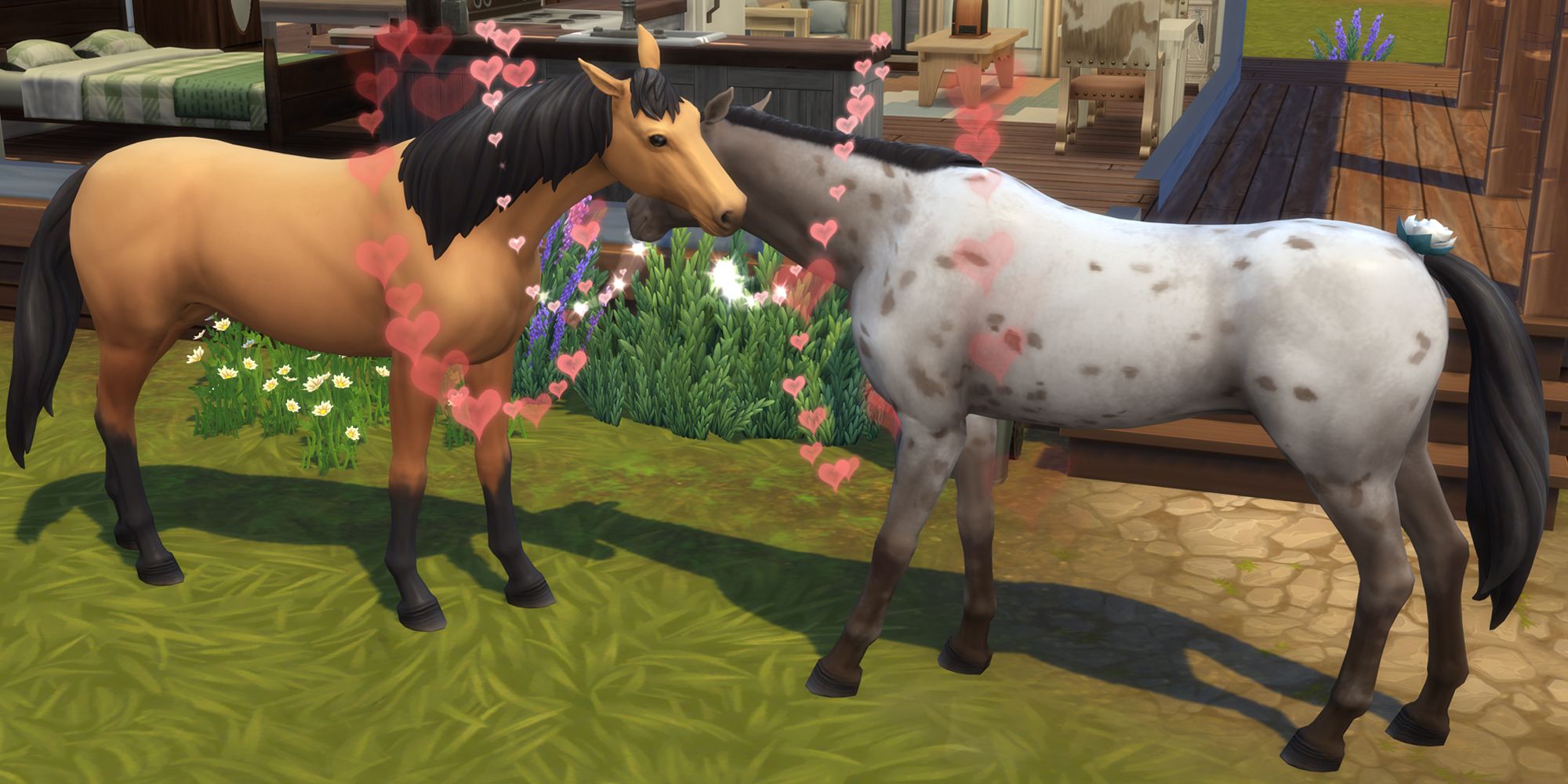 Your final option to obtain a foal is to breed two adult horses. To get to this option, click one of your adult horses, select More Choices, Friendly, and Encourage to. Once here, if the Encourage to Breed option is available, select it and choose another horse to breed with. The option will not be available if you recently selected the option or if your horse is already pregnant.
You may see hearts pop up around the two horses' heads. If successful, you will receive a purple notification that your horse is expecting within 3-4 in-game hours. After roughly 30 in-game hours, you will receive another notification stating that your horse has gone into labor. You will have the opportunity to name the new foal, and they will join your household as a member of the family.
Next: The Sims 4 Horse Ranch: Best Horse Breeds