This current generation of indie game makers holds nothing back when it comes to their love for the genre and how powerful nostalgia can be. This nostalgia renaissance has led to some potential masterpieces in 16-bit.
RELATED: 16-Bit Era Games That Still Hold Up Today
So, which ode to the 16-bit era is going to be the one you want to play and claim as your favorite one? Will it be the mature and grim story of Chained Echoes that grabs your attention, or will Sea of Stars hero's journey be the one that tickles your fancy? Each comes with both pros and cons, so maybe this list will help you sift through and find what you want to play.
8
World – Chained Echoes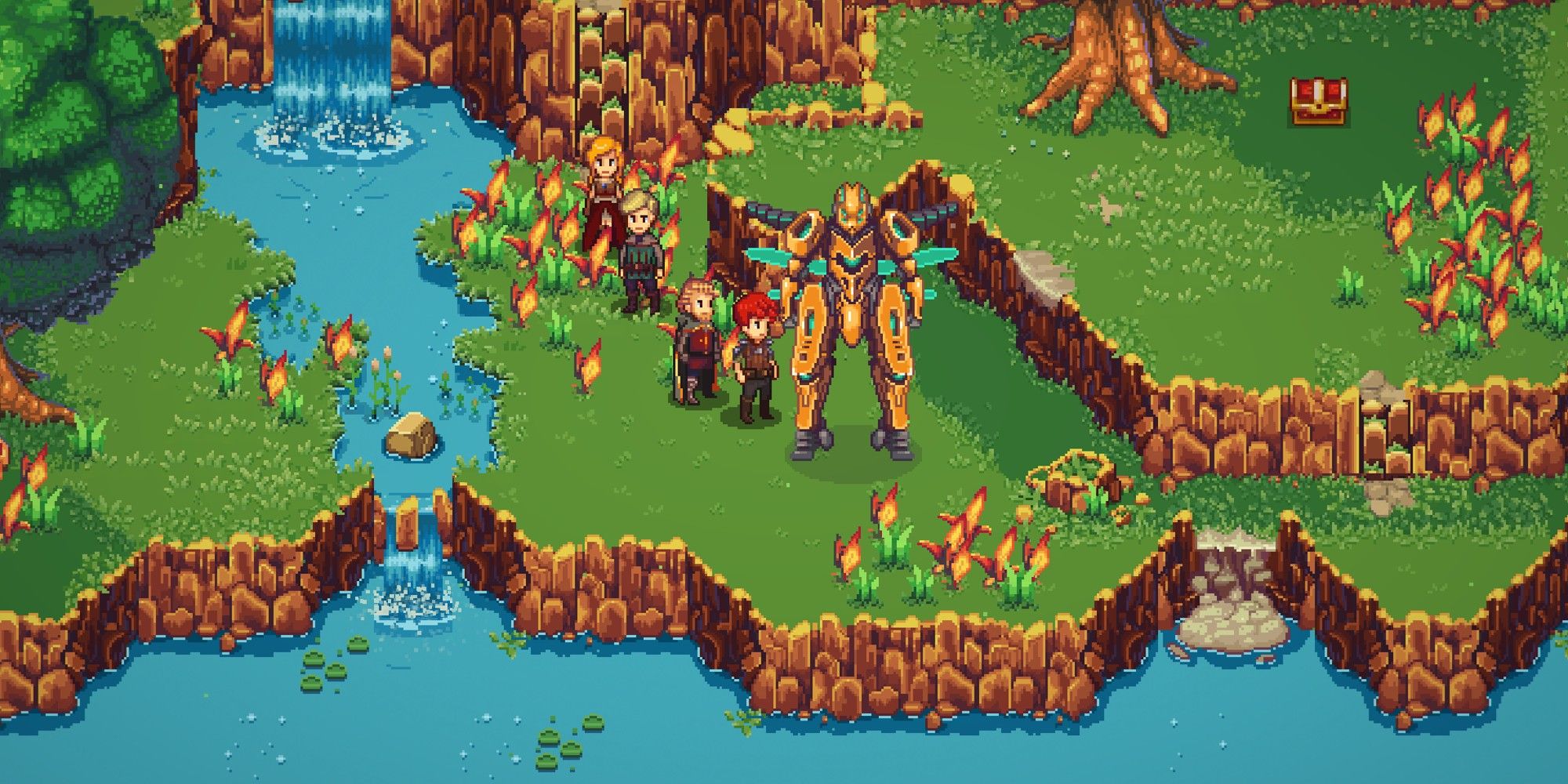 On the surface, both Sea of Stars and Chained Echoes appear similar. Both games are done in 16-bit pixel style with an expansive overworld filled with beauty and secrets. Sea of Stars plays with bright colors and pastels to create their world, while Chained Echoes leans into an earthly color palette that makes it feel grounded, or a little less cheerful than its counterpart.
As you travel deeper into the crevices of Eldrea though (Chained's world), you'll see the remnants of suffering past. Wounds left on the planet's surface from weapons that don't belong in the hands of humans, and surrounding areas are left barren as a consequence. Even in the prologue, you play characters that cause a world-changing catastrophe that set off the game events thousands of years before the game's main story.
7
Customization – Chained Echoes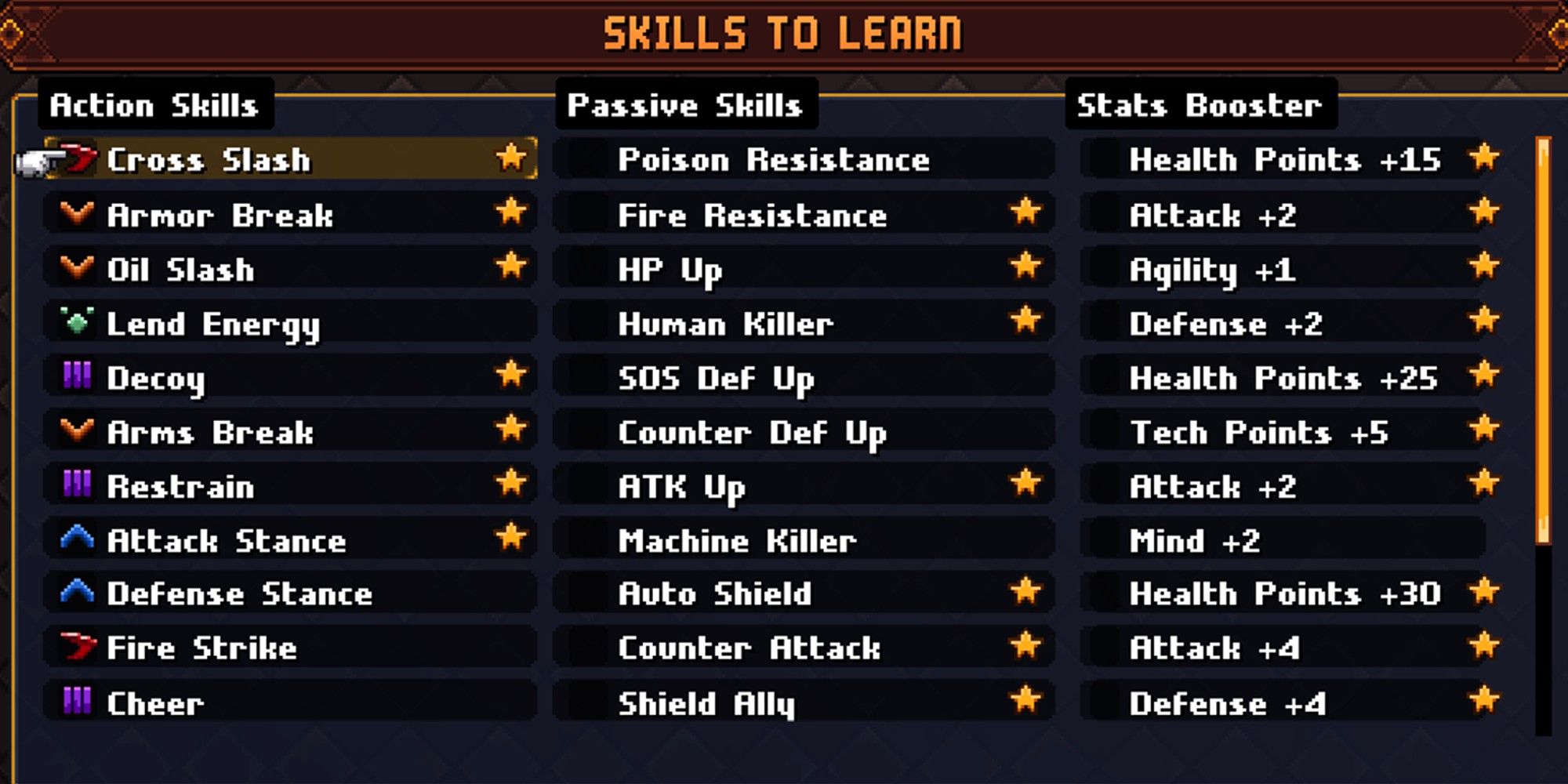 From strategy to accessibility, here we review the way you're able to tweak the game to your specifications for both your comfort and ease of play. Want to crank the difficulty higher or lower? Done. If you're looking for some help catching the timing of certain actions, the games have you there too.
RELATED: Indie Games With Expressive Characters Customization
That's where the similarities end though. Chained Echoes ends up winning because it lets you adjust these settings from the beginning. Sea of Stars has relics instead, items that you find throughout your journey at various stores that you need to purchase separately. They're cheap, but that makes the potential to miss a few in your journey that much more likely if you aren't careful.
6
Music – Sea Of Stars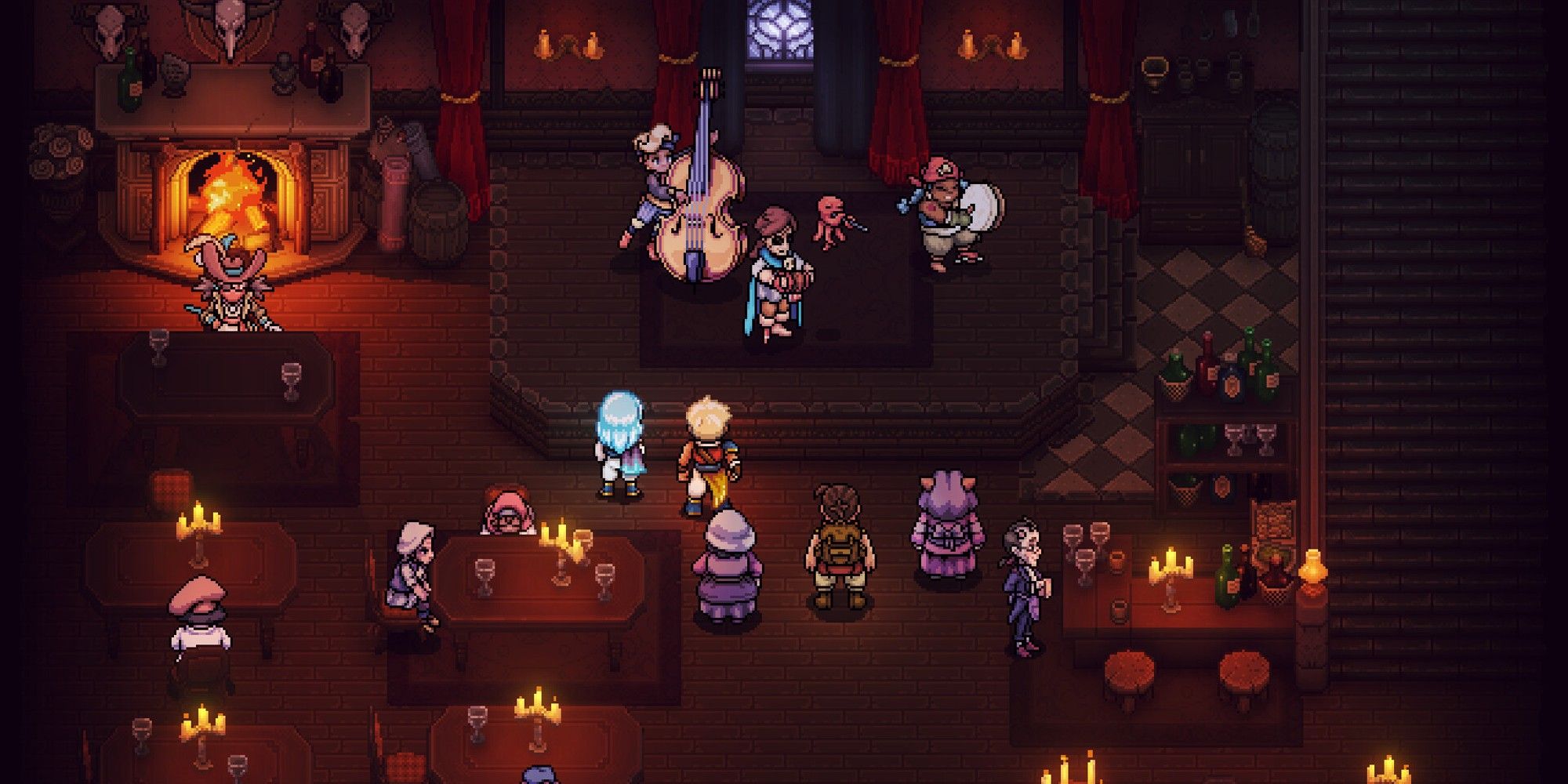 The music of RPGs is the glue that keeps the memories you've made playing them cemented in your mind. It provides the thread that connects all the other elements of the game and makes it into the heartwarming, or heart-wrenching moments that stay with you. Chained Echoes' composer, Eddie Marianukroh, captured the game's emotional journey of betrayal and redemption, making the whole soundtrack an instant classic.
Sea of Stars' soundtrack was primarily made and arranged by Eric W. Brown, better known as "Rainbowdragoneyes" online. However, it also has a guest composer, a legend among JRPG fans who grew up with the likes of Chrono Trigger and Xenogears: the one and only Yasunori Mitsuda. The combination of the two composers creates an impossible magical mix of nostalgia with all-new emotions. It's truly a masterpiece.
5
Role-Playing Elements – Chained Echoes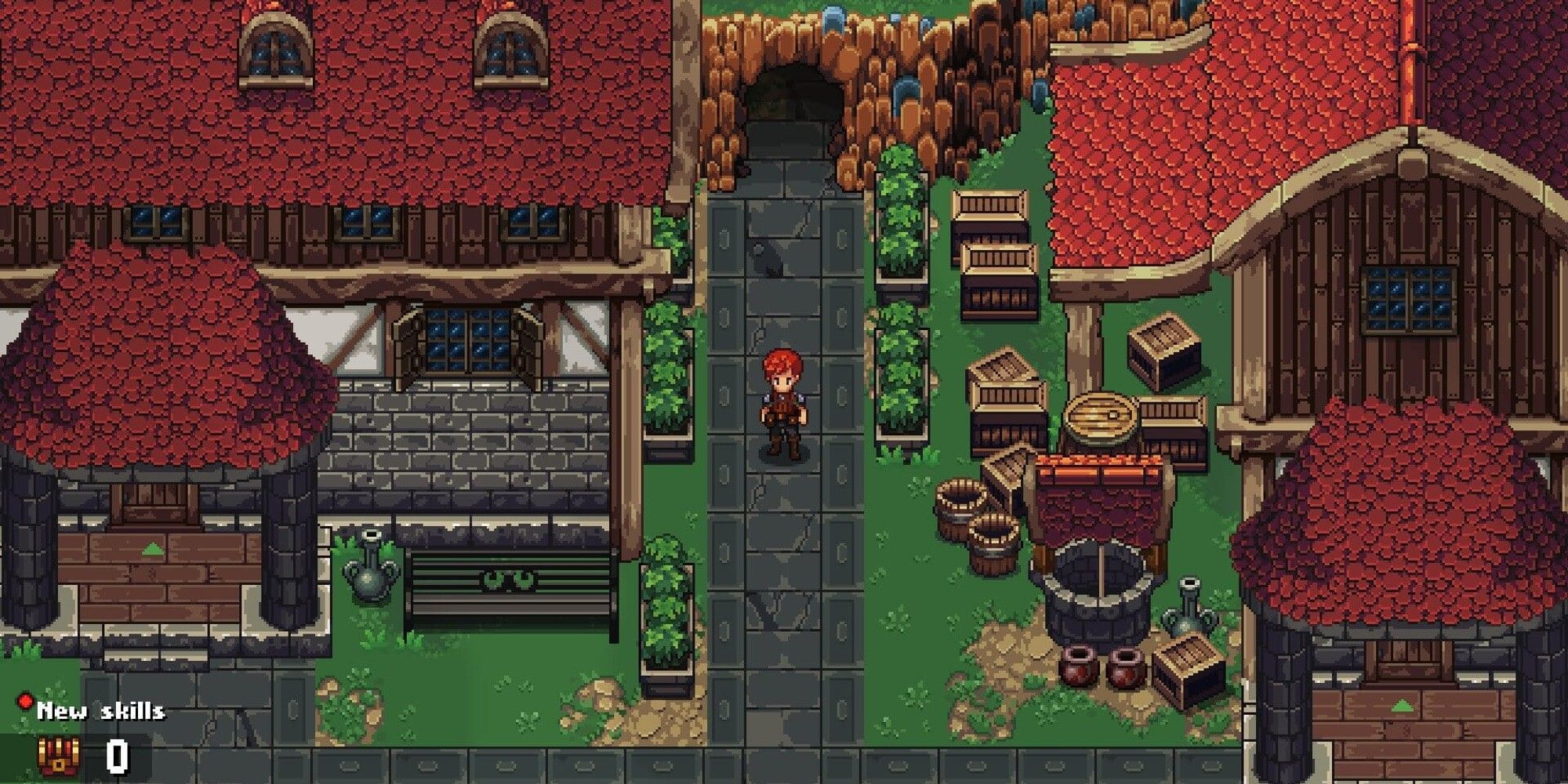 Both games have gone against the traditional mechanics of leveling up: grinding any enemies you see to prepare for the next boss. Throwing that notion away makes both games' narratives feel that much more streamlined and focused.
In Chained Echoes, you can only gain a 'level' after beating a boss and gaining a Grimoire Shard, which grants you stat boosts and new moves. Once you open up your moves, you're able to play around with the parties' abilities and figure out your playstyle.
The roleplaying elements in Sea of Stars are a little lacking in comparison. Your party member's abilities are limited, and you don't have much wiggle room to play around and experiment with stats. What you have is what you have. Granted, the strategizing in combat happens on the field, but the customization lacks the depth Chained Echoes has, such as building a clan for refugees.
4
Graphics – Tie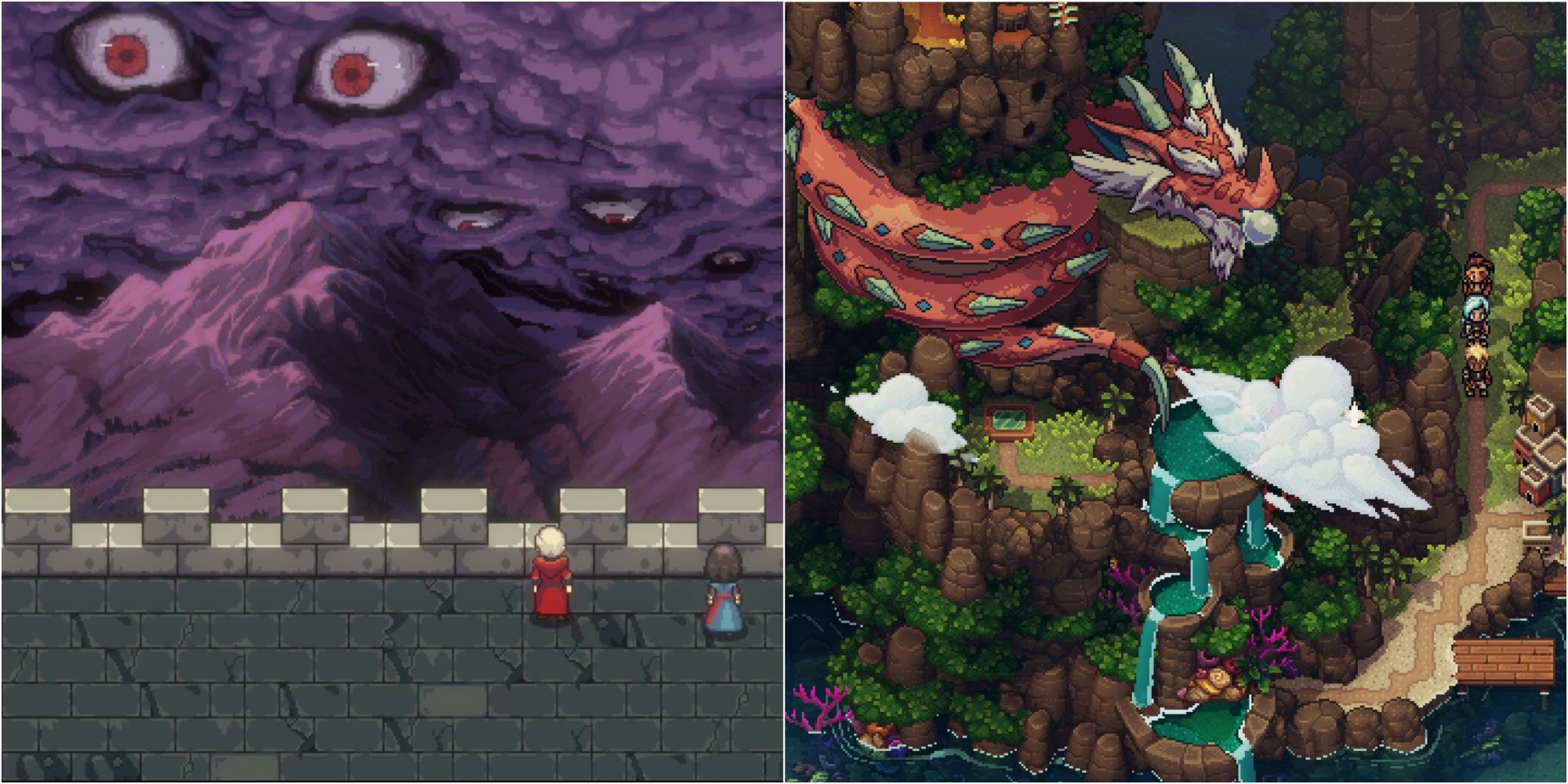 Honestly, both games are incredible to look at. The pixel graphics serve the retro aesthetic well, and deciding on which one 'looks better' comes down to personal preference.
Do you enjoy a more cell-shaded feel that relishes its bright color palette? Sea of Stars does a fantastic job of making the world seem to pop out of the screen with boldness and an amazing depth of perception view with the worlds based in the sky. The backgrounds are amazing.
RELATED: The Best Steam Games That Use Pixel Art
Or, do you prefer graphics that, while not as bold and bright, lend themselves to some amazing and downright haunting visuals that will make you sit on the edge of your seat? Each game is beautiful in its own right, and it isn't fair to choose between two pieces of art.
3
Combat – Sea Of Stars
How can Sea of Stars be the winner here when Chained Echoes not only has the overdrive system but also a mech you can use in battle? Well, once the shine wears off the new system quirks, you'll find that in the majority of fights you engage in becomes a simple equation of knowing when to cast which spell to keep your overdrive in check. The mech combat is very similar, with the focus shifting slightly from overdrive maintenance to Gear management.
Sea of Stars doesn't seem like much on the surface, and you could probably cut through most fodder by hitting a single button. Each enemy comes equipped with their super move, and you'll have to break the locks on to interrupt it.
It's fun and simple to grasp in the beginning, but when the bosses have eight different locks to unlock with only two turns to do it, you're going to have to be quick and on top of your reflexes if you want to stop their devastating moves.
2
Story – Chained Echoes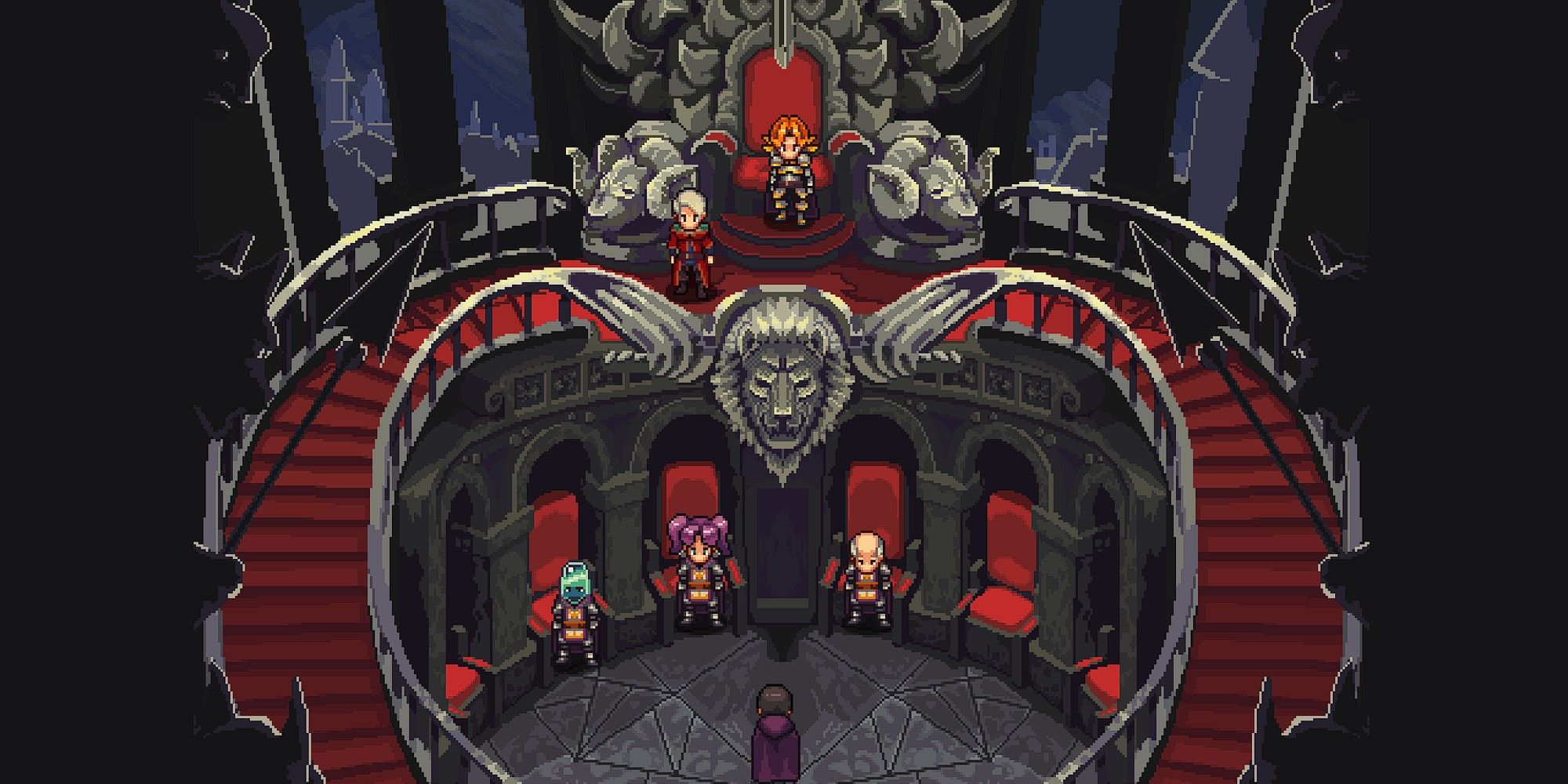 Chained Echoes has a strong start in its narrative by placing you amid a war that has long-reaching consequences that span a thousand years. The intrigue grows as you are betrayed and will be betraying those you once called a friend. The story touches on the fringes of the fantasy genre, the things that are better left in the dark than to be exposed for all to see. It had so much potential, only for it to fall apart at the end.
If you are looking for something slightly more light-hearted affair that falls in line with the more traditional tropes you've come to know and love, Sea of Stars might be for you. A couple of kids have their destiny thrust upon their shoulders as they have to save the world from the big bad. It's not original, but the twists and turns keep you wanting to know what happens next.
1
Characters – Sea Of Stars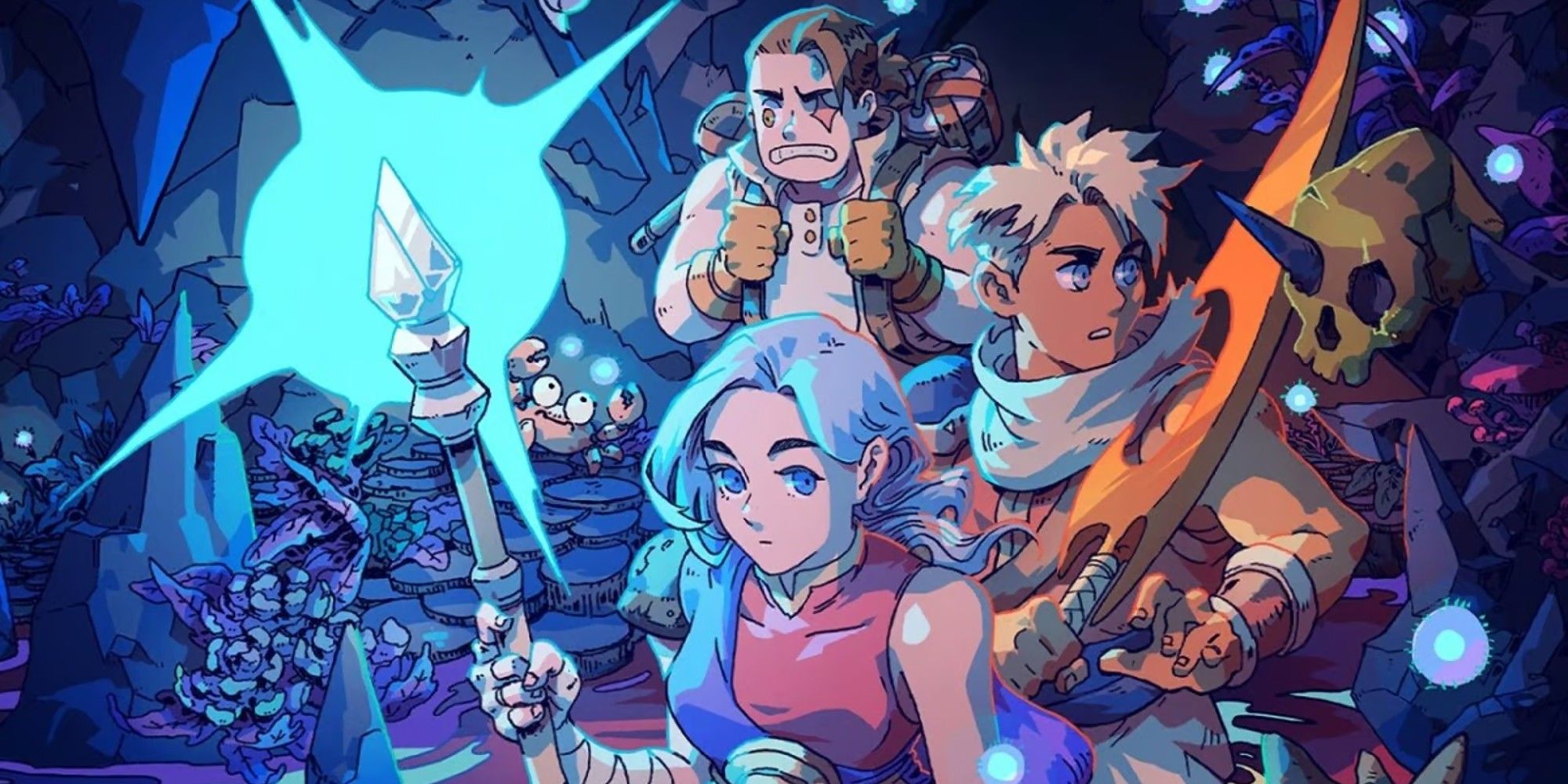 Each member who joins your party in Chained Echoes has gone through some heinous things before joining. Some have made a deal with a 'devil' in exchange for untold strength in their powers. Others lie at the end of the sword that's betrayed them. Either way, all tragic roads lead to Glenn and Lenne. Once they're at your party though, things end up a little bland. There's nothing to do with your party members after the initial character arc.
Did you know: the party in Sea of Stars has not one, but two sun wielders? Zale is the sun-bearer and a Solstice, and you have Garl, who could light up a room with his smile and ultra-cheerful disposition. The other characters are interesting too, such as Sarai, the dimension assassin who uses portals in battle, but Garl, your best friend and legendary warrior-cook is that best friend you've always wanted to have adventures with.
Conclusion
Chained Echoes is a game to play if you want a devastating story with a fine combat. It's grim, yet beautiful world that holds out hope against the hopeless.
Chained Echoes

World Building

---

Customization

---

Role-Playing Elements

---

Story

---

Graphics

Sea of Stars

Music

---

Graphics

---

Characters
If you instead want to be the hope and journey of discovering the truth with fun lock mechanics to keep the attention to an amazing soundtrack, then Sea of Stars might be the pick for you. You really can't go wrong with either.
NEXT: RPG Parties That Really Shouldn't Have Been Able To Save The World