Highlights
These custom path codes in Animal Crossing: New Horizons allow players to create unique and eye-catching paths for their islands.
The codes include a variety of designs, such as vibrant stone tiles, star patterns, herringbone tiles, brick bridge paths, pink bricks, boardwalk flooring, brown bamboo, pink cobblestone, railway lines, and floral siding tiles.
These paths can be used to enhance various areas of the island, such as cafes, seating areas, parks, spas, and meditation areas, adding depth and realism to the overall design.
Once you've got a 3-star island rating in Animal Crossing: New Horizons, you'll unlock KK Slider's concert and be rewarded with the ability to transform your island. The first transformation you can access is the ability to add paths. However, the path choice is limited. There's also the big gap before paths even become available. What do you do then? These codes provide the answer.
RELATED: Animal Crossing: 10 Tips for Mastering Custom Designs
Path codes can be used to create your own paths, by placing custom designs straight onto the ground, or they can be used over existing paths to enhance the design. These codes are some of the very best custom paths, made to perfectly complement any island.
Updated on September 4, 2023 by Gabrielle Castania: It's been some time since we last came back to our list of ACNH path codes! As such, we wanted to come back and double-check that everything still works: Animal Crossing path codes, pictures, links, and more. The codes below are functional as of this list's date of publish, so enjoy some of these fun ACNH path codes!
12
Pink Stone Path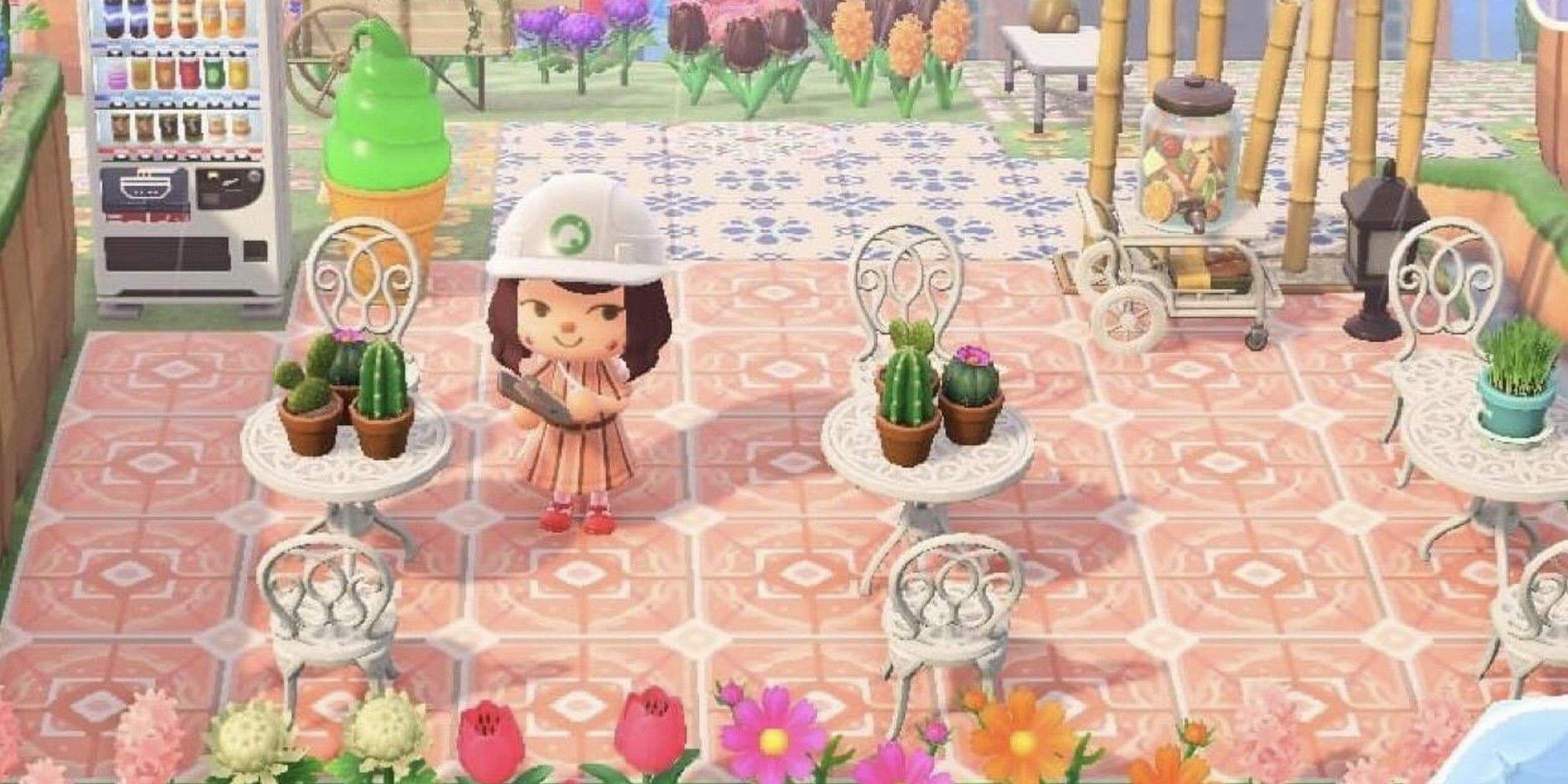 | | |
| --- | --- |
| Creator | Milana |
| Code | MO-DSMG-VDLF-X1DG |
This vibrant stone tile path is eye-catching and unique. While it may not be versatile enough to use all over your island for all manner of builds, it's so beautiful we simply had to include it.
The path would make a great patio for a cafe, seating area, park, or spa. Its bold pattern contrasts well with white furniture and makes it match well with common items.
11
Star Yard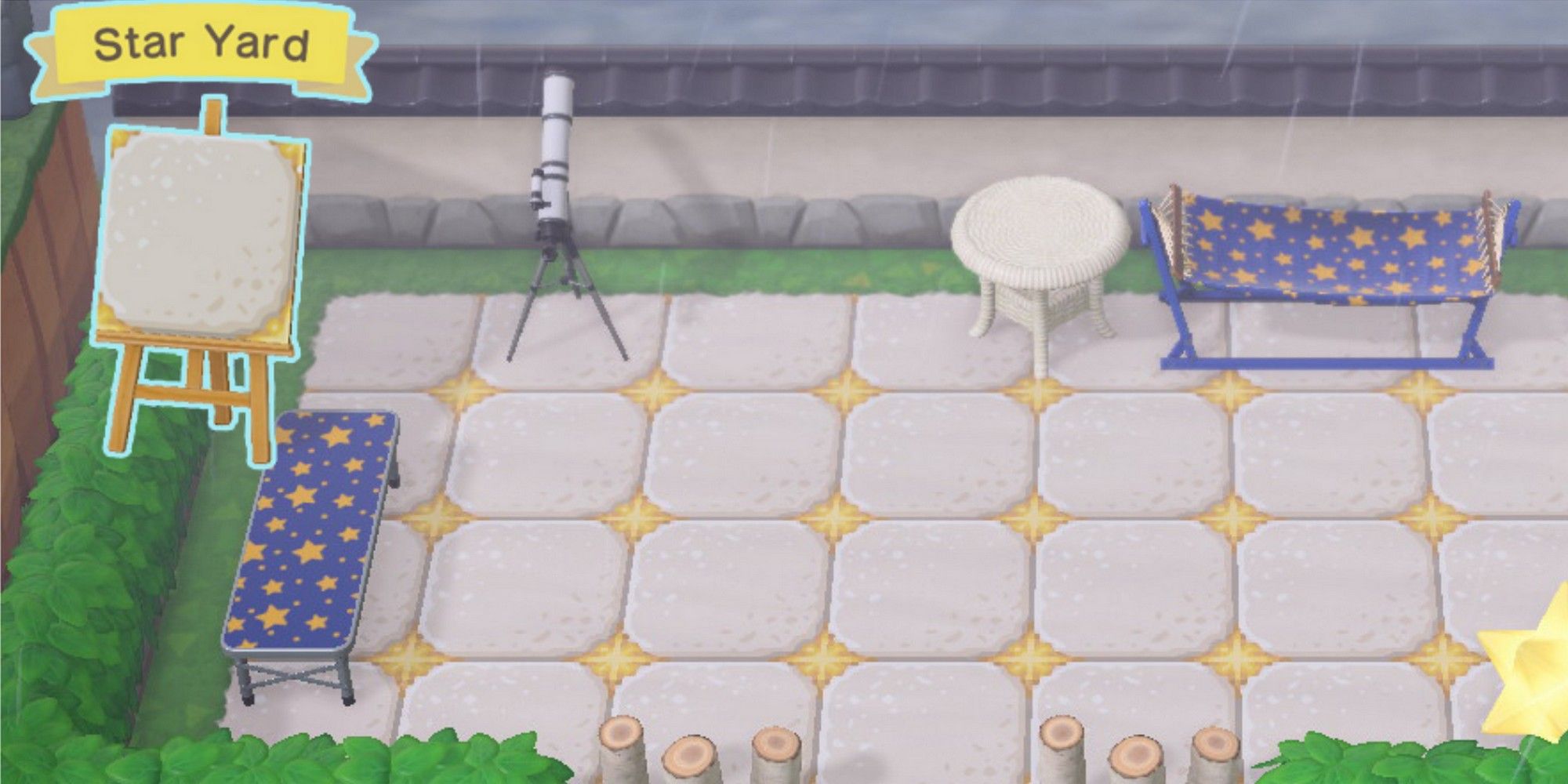 | | |
| --- | --- |
| Creator | Jay |
| Code | MO-F9L2-7BP3-Y45V |
If you want a perfect place to stargaze, then this star yard is the path for you. It works well as a cute stone path on its own, but even better as a patio where the star design shines.
We love the subtleness of this path and when mixed with some star-gazing items it will truly shine. If you have a moon chair then that would be a perfect addition to an area just like this.
10
Herringbone Tiles (Squared)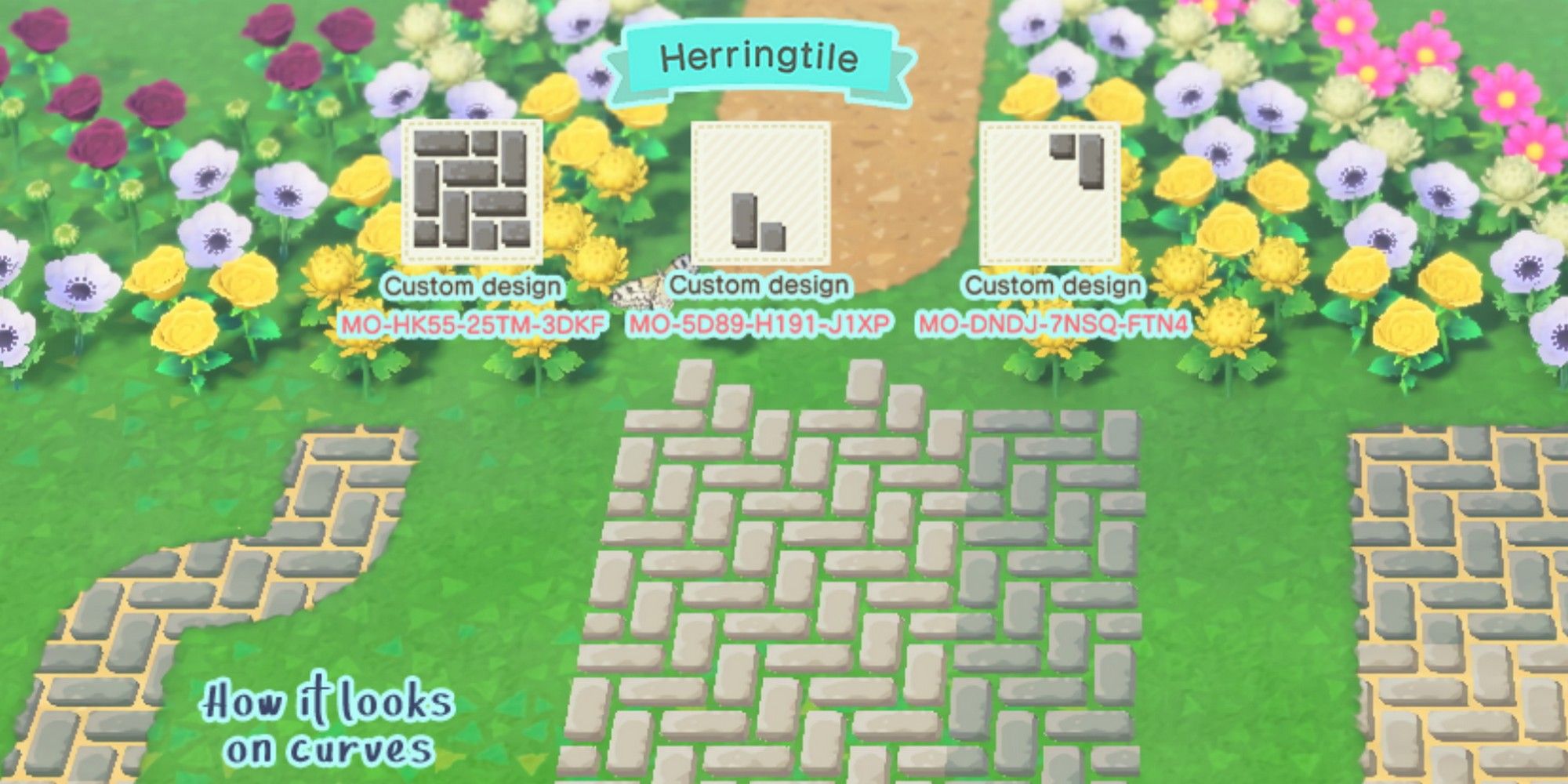 | | |
| --- | --- |
| Creator | Jay |
| Code | MO-HK55-25TM-3DKF |
Herringbone tiles are a classic path, yet one that is missing from the game by default. However, custom codes come to the rescue once again as you can see this design that even has extra top and bottom pieces.
RELATED: Link
The texture wraps well around regular paths and you can see here the different effects created, depending on which path you place underneath it. A truly flexible staple path that's useful for all occasions.
9
Brick Bridge Paths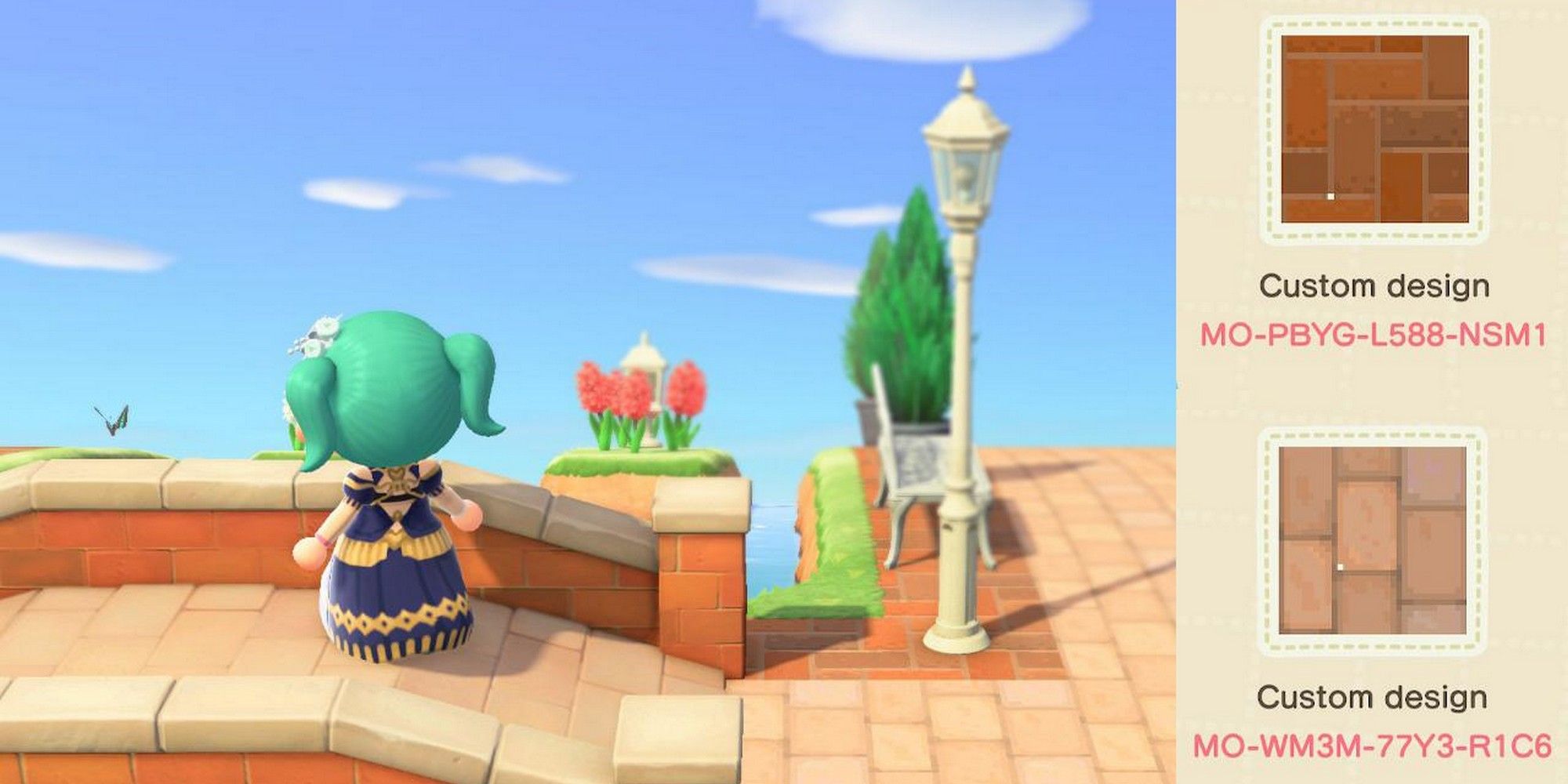 | | |
| --- | --- |
| Creator | Sorenara |
| Code (Darker) | MO-PBYG-L588-NSM1 |
| Code (Lighter) | MO-WM3M-77Y3-R1C6 |
If you have brick bridges in your game then this custom path from Sorenara is a must. It looks so jarring when paths don't match bridges but this custom design provides the solution. The two patterns reflect the path itself and edging that matches the walls of the bridge.
In the thread, there's even an explanation about how to place the paths so that there is no grass seam between the bridge and path. This trick will help you achieve this seamless look.
8
Pink Bricks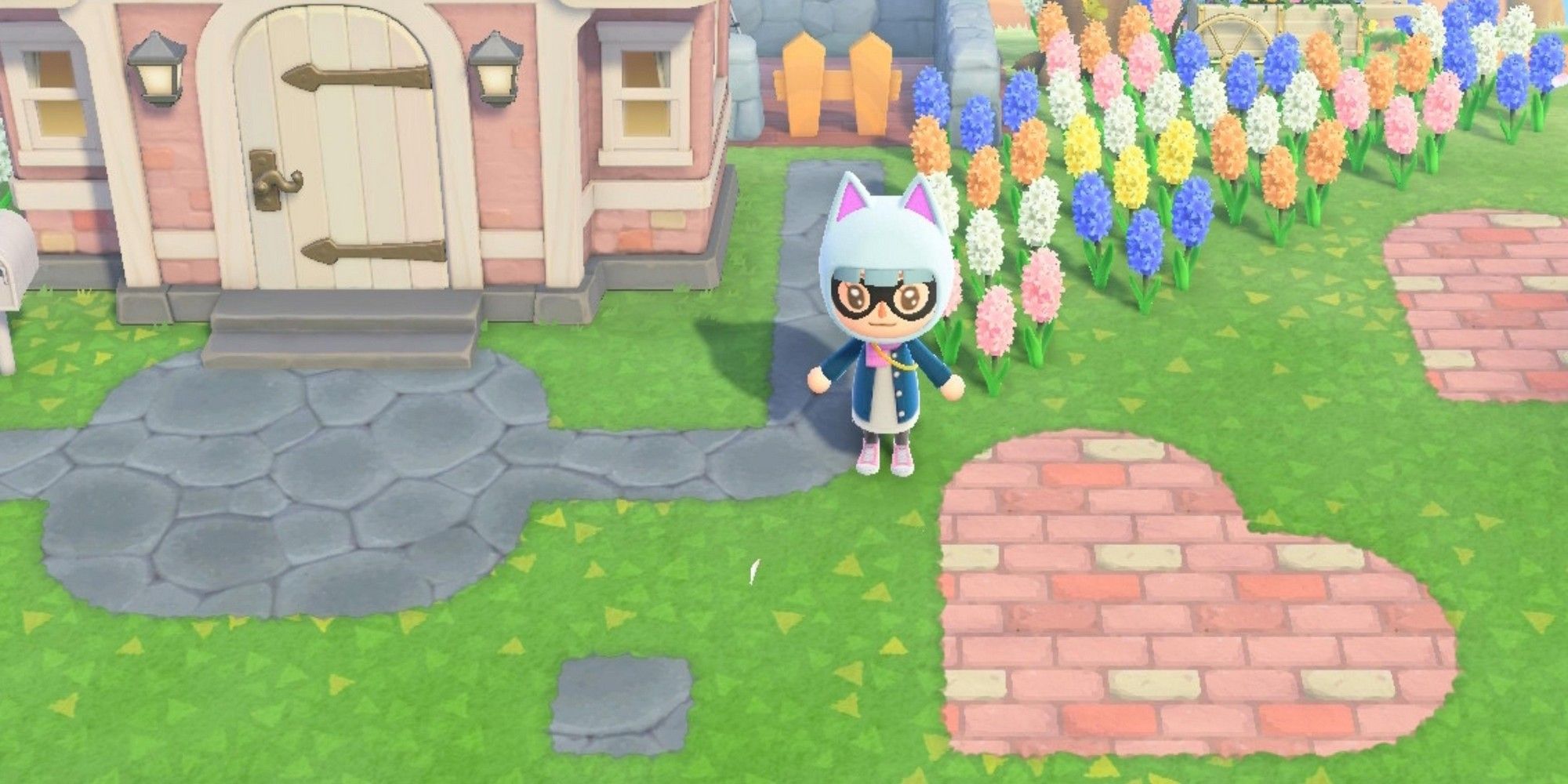 This cute pink brick design will make the perfect path when placed on top of dark dirt. It uses a simple trick of adding 1 transparent pixel to make the design "wrap" to the edges of the in-game path. You can find out more about this path trick in the original Reddit thread.
The path itself is inspired by the pink homes and matches the current brickwork, meaning it perfectly complements any home with this design.
7
Boardwalk Flooring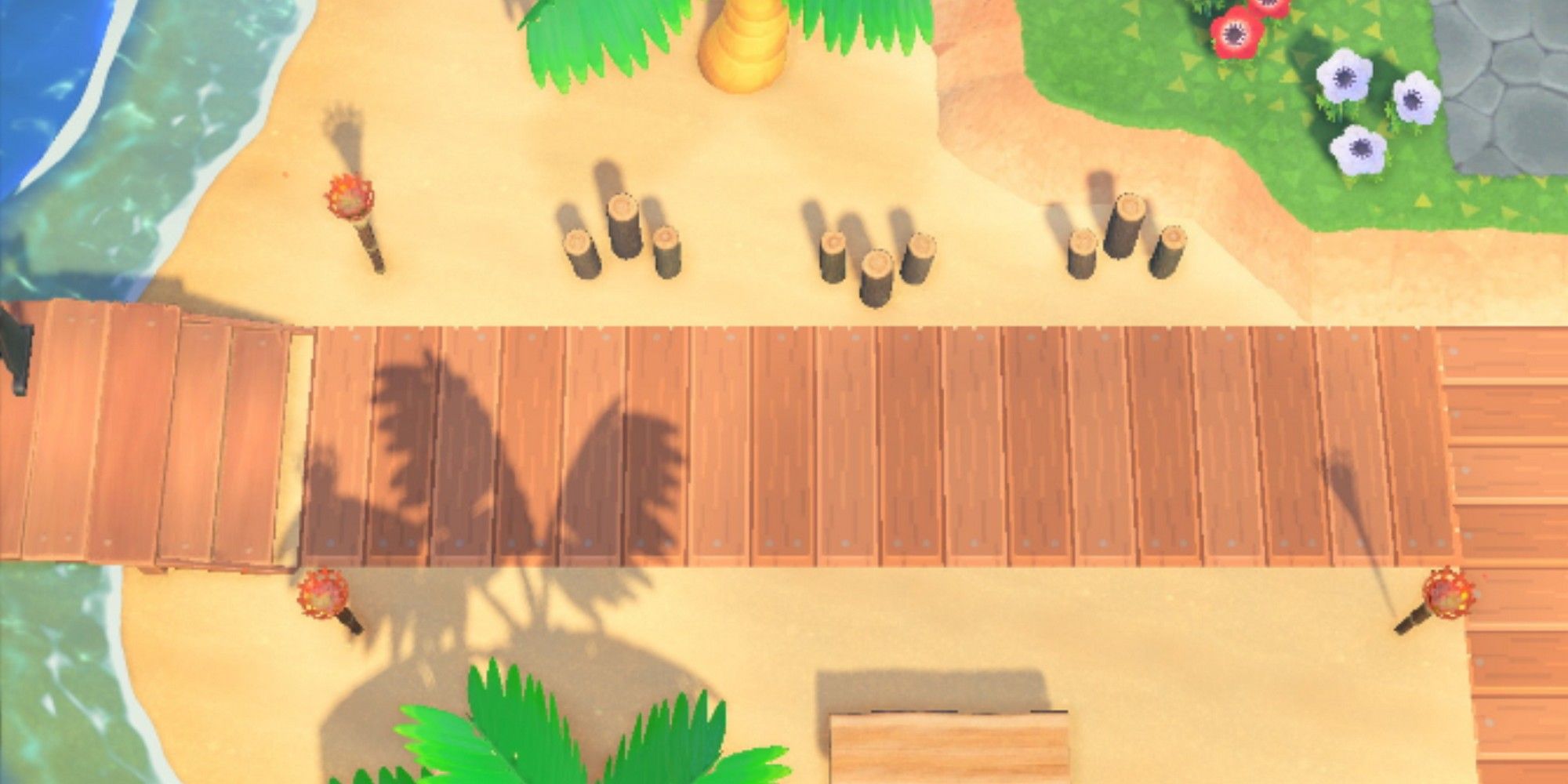 | | |
| --- | --- |
| Creator | Emily |
| Code | MO-JV7Y-78JW-6MF7 |
This flooring is another example of designers looking to match existing in-game items. Here we see a custom design that enables players to extend a path over the beach in the same style as the dock.
The addition of the logs and torches is a nice touch to ensure the path looks more realistic and interesting.
6
Brown Bamboo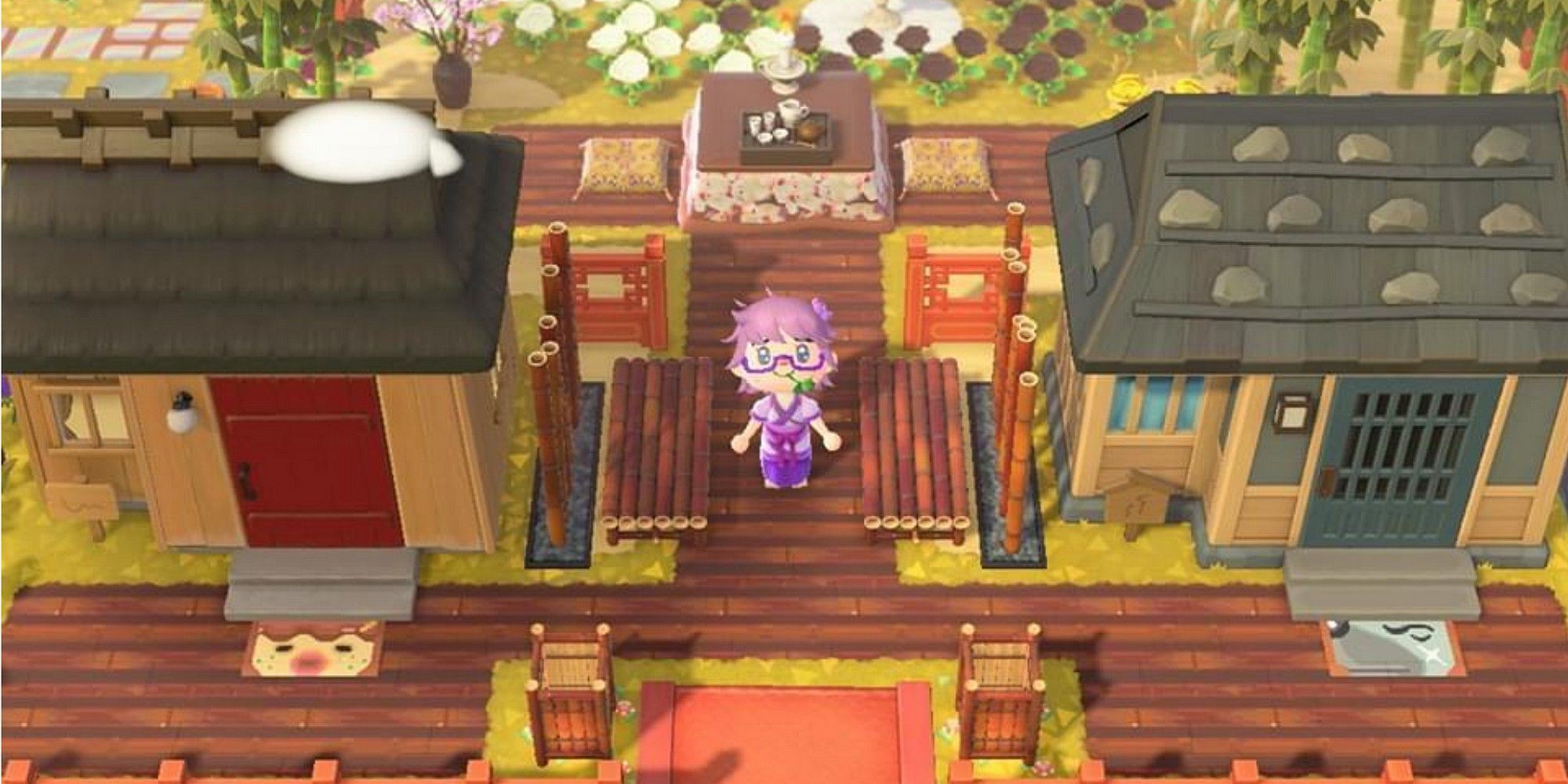 There are all manners of different Japanese-inspired Animal Crossing paths, but this brown bamboo custom path offers a rich tone that's sure to warm up any island's spa, hot spring, or meditation areas.
RELATED: Link
With an additional variation available on the creator's page that makes it appear as though the edges of the bamboo are raised for extra definition around the edges of the path, if that's more up your alley, you certainly can't go wrong with this bamboo ACNH path code for a natural island.
5
4
Pink Cobblestone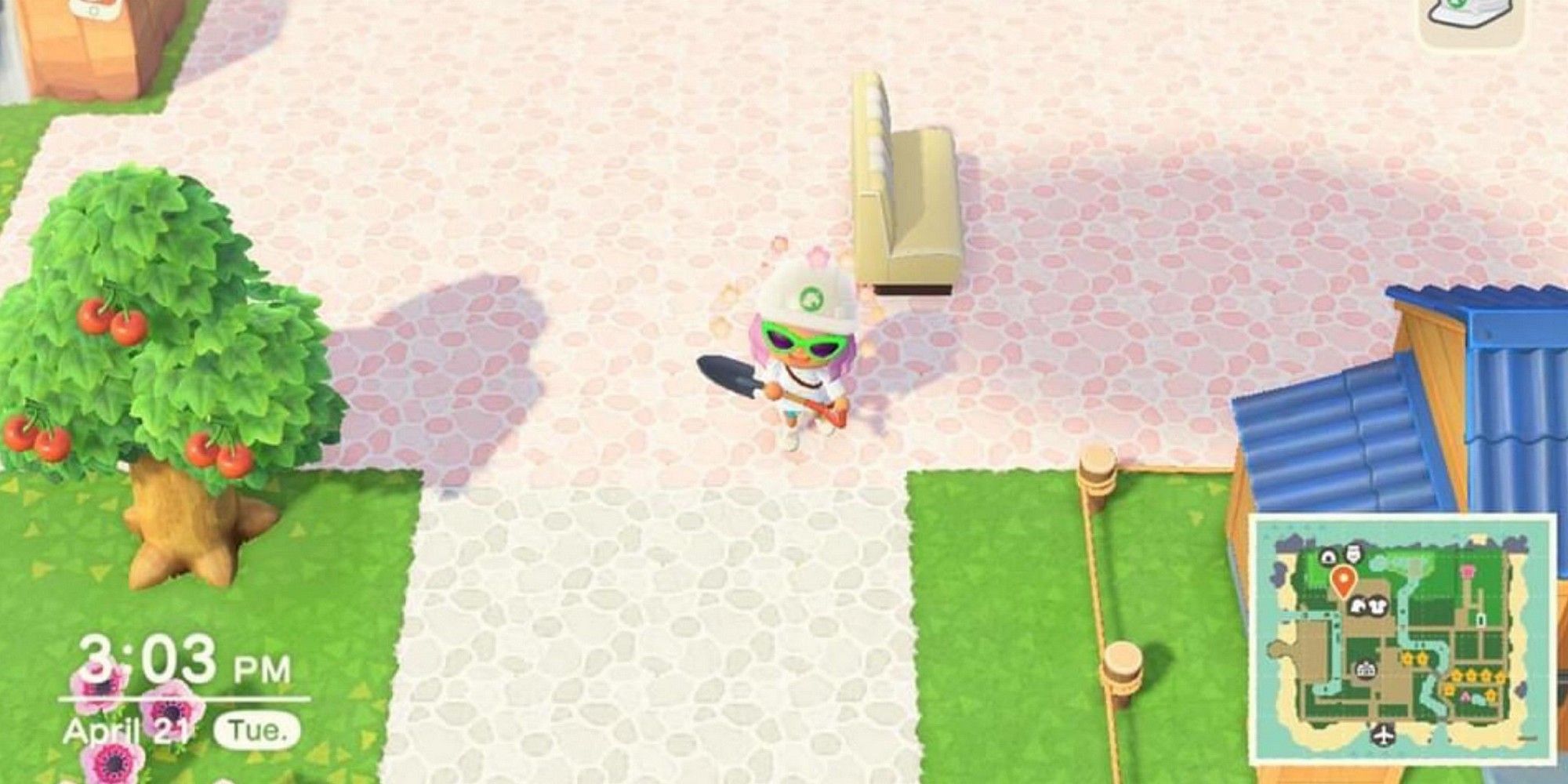 | | |
| --- | --- |
| Creator | Zach |
| Code | MO-5CVP-7TS8-P2QW |
These custom designs give a fresh feel to cobblestone, adding light pastel and neutral pale colors to your paths. The designs tile well and the different levels of shading help to give the paths more depth.
They were inspired by another Reddit user called Zach, whose creator code is mentioned in the original thread.
3
2
Railway Line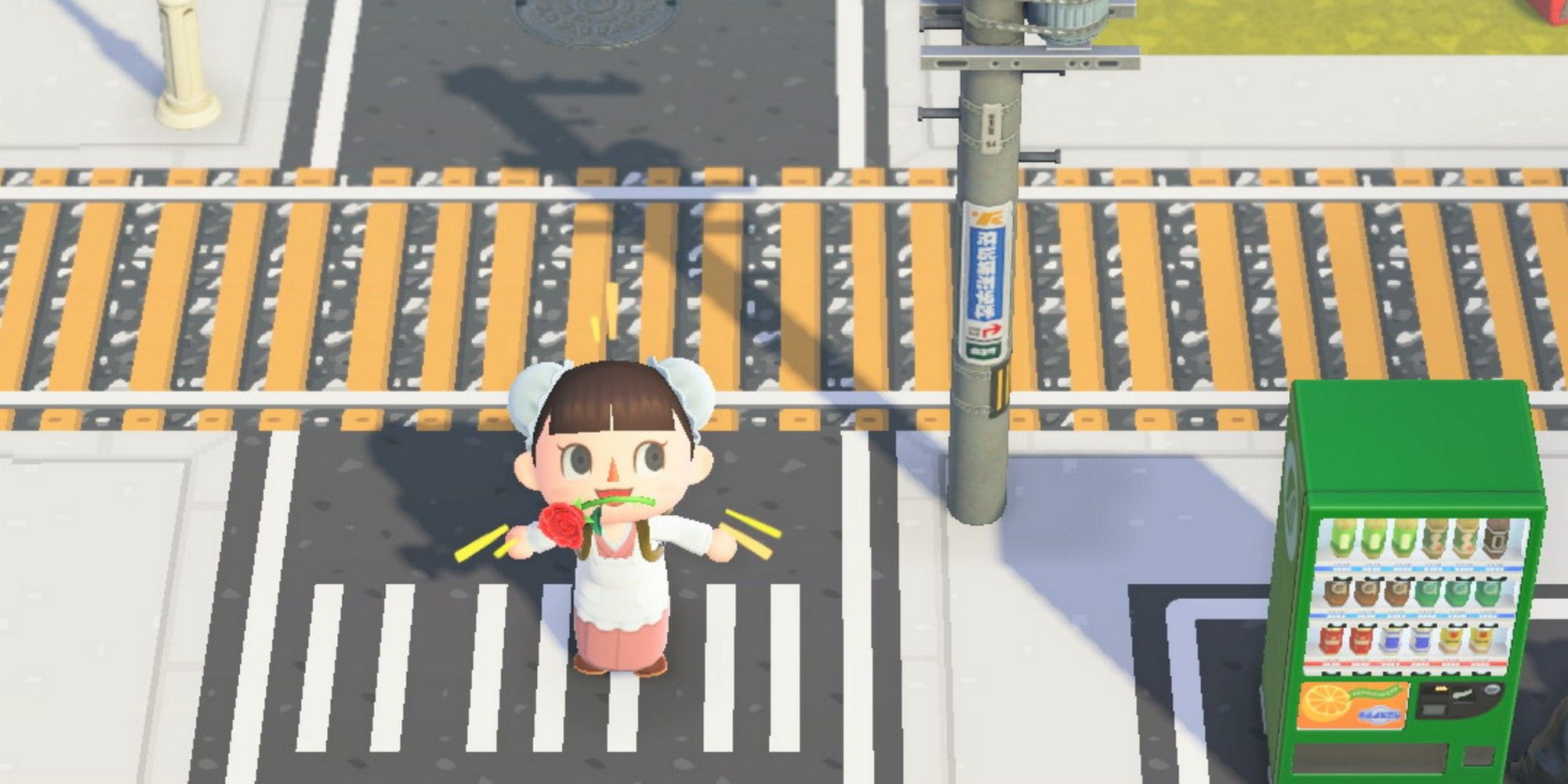 | | |
| --- | --- |
| Creator | Hayneh |
| Code | MO-MNT1-RRN0-J2BQ |
It may not strictly be a path but if you want to run a railway line around your island then this tile provides the solution. However, it won't provide the trains, so you'll need to improvise.
Realistic towns often have railway lines and this matches nicely with traditional tarmac style roads to add to the city feel. If you're more of a city dweller than a beach lover then this rail tile is worth checking out.
1
Floral Siding Tile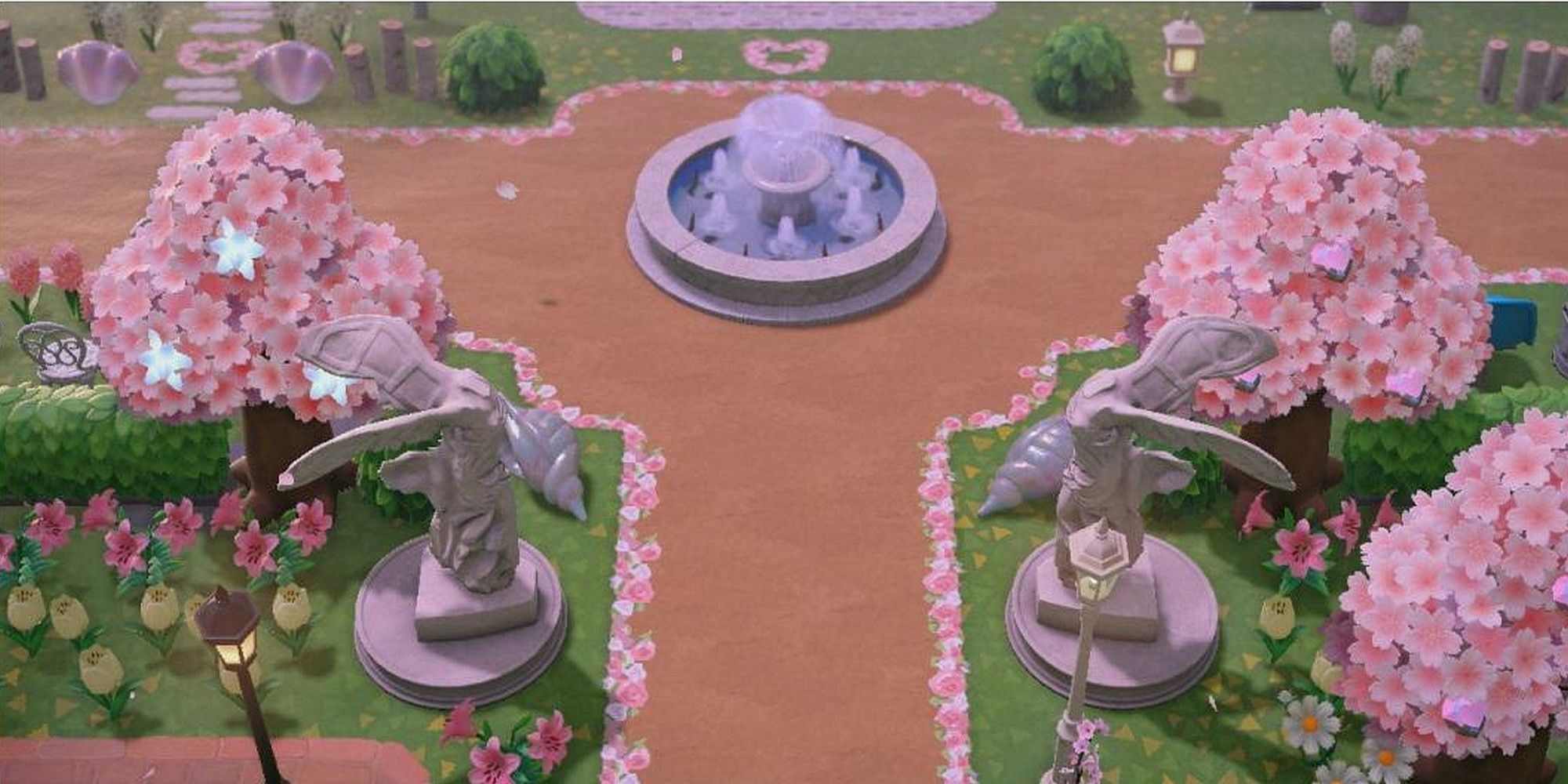 | | |
| --- | --- |
| Creator | Amaya |
| Code | MO-GXRD-SDW8-BQK7 |
We gave this ACNH path code the top spot on our list because of how adorably versatile it is as a siding piece. Designed to only cover the edge of the pathway and make it look like your streets are sideswept with florals, this ACNH path code is best for floral, colorful islands.
Just be sure to also download the piece that faces the opposite way, too, to make sure the path flows correctly on your island. Each piece lines up left, right, top, or bottom, so double-check and get to designing any kind of floral pathways!
NEXT: Animal Crossing: New Horizons: 10 Tips The Game Doesn't Tell You