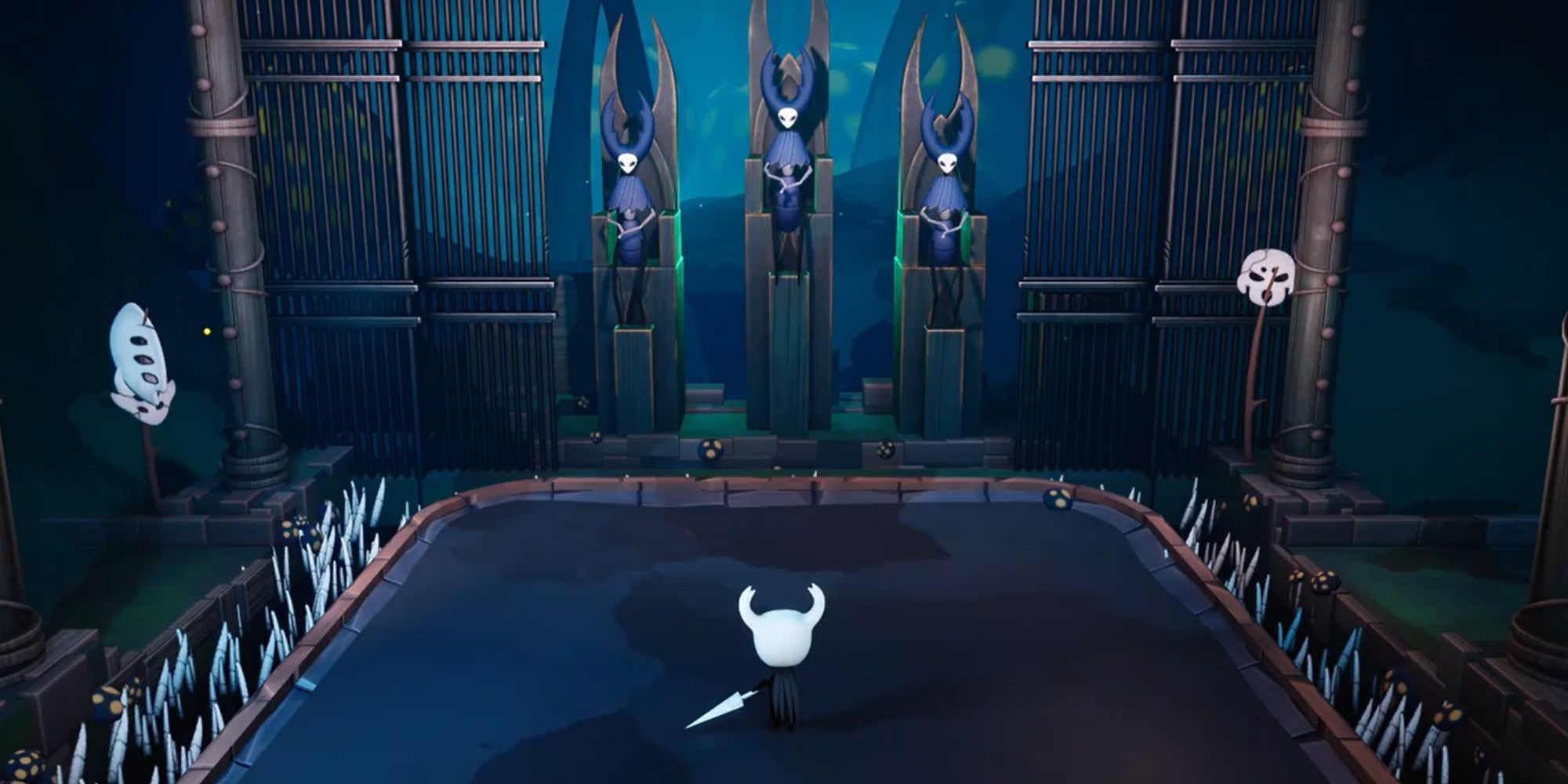 Hollow Knight fans are down pretty bad at the moment. With another penciled in release date for Silksong delayed to who knows when, they're now back to making their own DLC and modding the entirety of Shrek into the original game in an attempt to pass the time until we hear some more official news. They've done pretty much everything bar remake the first game from the ground up, but it looks like one fan is well on their way to doing that already, and in 3D no less.
Hollow Knight fan Poly Knight recently shared a video to the game's subreddit showing off their fan project, that being a 3D remake of the Mantis Lords optional boss fight that players encounter down in the Fungal Wastes. You can find the video embedded down below for your viewing pleasure, as well as a separate YouTube video that Poly Knight uploaded to their own YouTube channel detailing the effort that went into making the boss fight.
Related: Hollow Knight's Music Still Surpasses Every Expectation
Fighting this boss will be immediately familiar to those of you who've played Hollow Knight, as its moves are pretty much identical to the moves of the original boss fight, which include a spinning projectile and attacks from above. Once the first Mantis takes enough damage, the other two then join in on the fun, and we start to see the more chaotic side of the fight and some of the well recreated evasive moves of the player character. It's a little bit more slow-paced, but that's expected when you have an entirely new dimension to worry about.
It's an incredibly impressive creation, giving off strong Tunic and Death's Door vibes, especially when you consider Poly Knight is a solo developer that's been working on this recreation for 2 months. In the description of the YouTube video down below, Poly Knight also reveals that all of this was made in Unreal Engine, and that all of the fight's assets and models were created from the ground up apart from the sound, music, and menu graphic.
You'll also probably be surprised to know that this Hollow Knight 3D project isn't the first 2D game that Poly Knight has adapted. Earlier this year, they actually managed to take the Asgore boss fight from Undertale and remake that in Unreal Engine too, and the results are just as impressive as they are here. You can check out that video on Poly Knight's YouTube channel as well, along with any other 2D games that they fancy remaking in 3D.
Next: Playing Co-Op Baldur's Gate 3 On Console May Destroy My Relationship