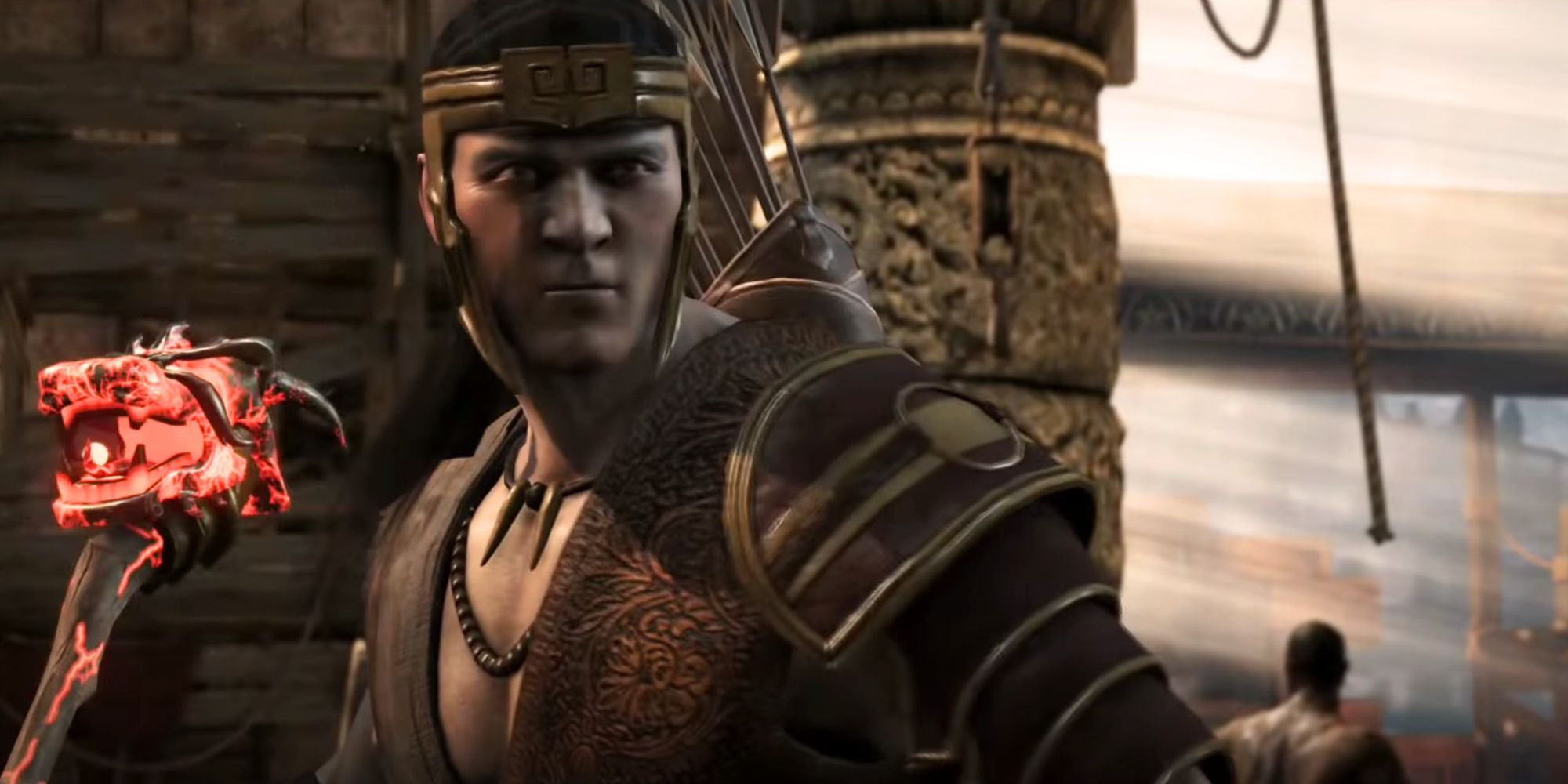 A newly discovered intro dialogue between Kenshi and Kung Lao in Mortal Kombat 1 features a reference to Mortal Kombat X's most underrated fighter – Kung Jin.
By far the most interesting thing about Mortal Kombat 1 is how its timeline reset from Liu Kang has affected so many of its characters, from changing Scorpion's identity to making Reptile incredibly hot. Most of the main playable fighters have all been changed in one way or another, but it also seems like there's a good number of characters running around behind the scenes that have shifted too, including some who are mentioned in pre-fight dialogue.
Related: Mortal Kombat 1's Invasions Mode Is The Perfect Evolution Of Towers And The Krypt
So far, some of the characters that we've seen mentioned in these intro dialogues includes Suchin, Jade, and Raiden's sister (who could feasibly be this timeline's Fujin), but there's one more that's especially interesting if you're a Kombat Kid defender like myself – Mortal Kombat X's Kung Jin.
As showcased by YouTuber Mitsuownes, Kung Lao was just made playable in the latest build for the game, which means that several content creators have had the chance to see some of his intro dialogues. In a video compiling some of his interactions with Kenshi, Kung Lao makes an interesting reference to Kung Jin that confirms that he's still around in some capacity.
While fighting Kenshi, Kung Lao has the chance to say, "My cousin, Kung Jin, is fascinated by the Yakuza!", in reference to Kenshi's new history. Kenshi then tells Kung Lao to do whatever is possible to stop him from being interested. It's not a major piece of dialogue but it does confirm that Kung Jin is alive and well in this universe and that, presumably the rest of the Kombat Kids will eventually be there as well.
It does raise some interesting questions about how old Kung Jin is supposed to be in this timeline. The two have always been cousins as far as the lore is concerned but in Mortal Kombat X it seems like there's around 20-to-30 years difference between the two. Here, though, it seems like Kung Jin is a little closer to Kung Lao's age, even if it still seems like he's going to be a little younger.
We've not seen or heard much from Kung Jin since Mortal Kombat X, as the Kombat Kids weren't the most popular inclusion. However, with Takeda confirmed to be in the first Kombat Pass (although seemingly older for some reason), it's possible that he'll eventually make a grand return, bow in hand.
Next: Hands-On Preview: Super Mario Bros. Wonder Feels Like A Long Awaited Sequel To Super Mario World